Manchester United
Pogba is 'bang average' & Lukaku 'brings nothing to the table' - Ince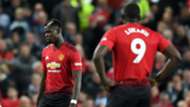 Paul Pogba has been branded "bang average" by Paul Ince, with Romelu Lukaku told he "brings nothing to the table" as Manchester United sit in a "disgraceful" eighth place in the table.
The 2018-19 campaign has been a testing one for all concerned at Old Trafford, with there no indication that things are about to get any easier.
A top-four finish and Champions League football is looking increasingly unlikely, with an eight-point gap separating the Red Devils from that pack, while supposedly key men are yet to deliver.
World Cup winner Pogba and Belgian striker Lukaku fit into that category, with Jose Mourinho having taken the decision to drop both for a 2-2 draw with Arsenal.
Former United star Ince told Paddy Power of that call: "It feels like every time I speak about Man United, it's about Paul Pogba and Romelu Lukaku. I'm getting bored of them both.
"He did the right thing in dropping Pogba and Lukaku, they don't seem remotely interested and they're just not good enough.
"Against Arsenal, the game was quite exciting and fun - which is rare for United at the minute - until those two came on the pitch."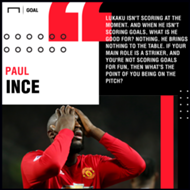 Ince added on Lukaku, who has found the target just once in his last 14 appearances: "Lukaku isn't scoring goals at the moment. And when he isn't scoring goals, what is he good for? Nothing. He brings nothing to the table.
"If your main role is a striker, and you're not scoring goals for fun, then what's the point of you being on the pitch? You should be dropped.
"I know his confidence is low but Mourinho needs to think about the team.
"They're in eighth place, which is disgraceful. So, it's all about getting points on the table, and if that means dropping Lukaku then that's what he should do, simple."
Pogba is another who continues to see his value questioned, with Ince suggesting that the midfielder should be moved on as fans grow tired of his inability to produce on the field and distracting antics off it.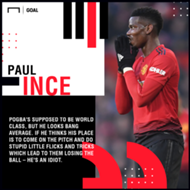 The ex-England international added: "When it comes to Pogba. It's just another drama, another chapter in the life of him.
"He was atrocious against Southampton and didn't deserve to be picked for a game like Arsenal. It's all well and good him moaning off the pitch, but the fact is, he's doing nothing to deserve a place in the side.
"Pogba's supposed to be world class, but he looks bang average. If he thinks his place is to come on the pitch and do stupid little flicks and tricks which lead to them losing the ball – he's an idiot.
"It doesn't matter how big your name is. No one is too big of a name to be dropped at United, or at least they shouldn't be.
"It's rare that United players would boo a player, but they're getting sick of his behaviour.
"There aren't many United fans that would be sad to see him go.
"If he's that desperate to leave Old Trafford – he should just go. In fact, that would be the best outcome for everyone involved."