Transfers
'Eriksen would jump at Barcelona or Real Madrid move' - Murphy fears Tottenham star wants out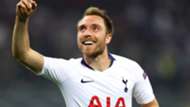 Christian Eriksen would "jump at the chance" to leave Tottenham for Barcelona or Real Madrid, claims Danny Murphy.
The Danish playmaker has, over the course of five years at Spurs, established himself as one of the top creative talents in Europe.
His ability to conjure up opportunities for others has seen him spark talk of interest from continental heavyweights, with leading lights in Spain reported to be keen on the talented 26-year-old.
Murphy believes a big-money move could now be on the cards, with the former Tottenham midfielder telling Bwin: "I think Eriksen could well be looking to move on from Tottenham to join the likes of Real Madrid or Barcelona, I think he is a player that could have his head turned and would jump at the chance to go.
"The problem for him is that I'm not sure he would get the playing time at a top European club. He's a creative player who has performed very well for the last couple of years, but I don't see him getting in at Barcelona ahead of the likes of [Philippe] Coutinho."
Eriksen is not the only Spurs player to have generated exit talk of late, with defensive duo Jan Vertonghen and Tony Alderweireld doing likewise – with neither having committed to fresh terms.
Murphy added: "I hope Tottenham are able to keep Vertonghen and Alderweireld. They're both top-drawer players who are potentially the best central defensive partnership in the Premier League. 
"Neither player has won a bunch of trophies in their career and this would probably be their last big contract in their career. They could be looking to move on to either win silverware or set themselves up financially. It would be a big statement of intent if Tottenham were able to sign Vertonghen and Alderweireld to new deals."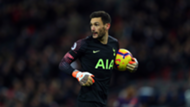 While hoping to see two key centre-halves stay put, Murphy has called on Mauricio Pochettino to keep faith in World Cup-winning goalkeeper Hugo Lloris during an uncharacteristic dip in form.
He said: "Lloris is a tremendous goalkeeper and I'm not worried by his start to the season. He's made a few costly mistakes, but every player goes through stages like this during their career.
"I think he's had too much unfair criticism this season. He's just won the World Cup and there's no doubting his ability as either a goalkeeper or a captain. Lloris is a priority for Tottenham to keep happy as long as possible."
Murphy has also declared himself to be "really surprised" that Spurs seem prepared to part with Mousa Dembele, but believes links to Ajax starlet Frenkie de Jong could help to counter that loss.
"I think Frenkie De Jong would be a good signing for Tottenham and he would definitely bring a new dimension to the squad," he said.
"I think good recruitment creates a manager's success and bad recruitment gets the manager a sack. Pochettino's recruitment has been fantastic and I would trust him to improve the side. De Jong might be similar to Lucas Moura in the sense it could take him a while to become familiar with the Premier League, but now he's a near guaranteed starter making a big difference in the big games."