Jürgen Klopp
'With all I have, I want to win' - Jurgen Klopp on why Liverpool are ready to step up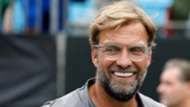 Jurgen Klopp pulls back the curtain and smiles.
"Ah, another interview! Perfect!"
We are seated in a side room at the Hilton Hotel in Short Hills, New Jersey. Liverpool's arrival here the previous evening had been delayed by eight hours due to a technical issue with their plane. Klopp's players had entertained themselves by playing football on the runway of Charlotte Douglas Airport, eventually getting to their beds around 2:00am. Not ideal with a game against Manchester City to come later in the day. Naby Keita, for example, picked up a stiff neck during the delays.
Still, as Klopp arrives the next morning for an exclusive sit-down interview with Goal, he is in good spirits, and ready to talk. In this mood, there are few better.
There has been a noticeable spring in the Reds boss' step this summer. He looks, sounds and feels like a man who is ready for business, who knows what is required and, crucially, believes in his ability to deliver.
Kiev already feels a long time ago. The pain of a Champions League final defeat may never fully be erased, but Klopp says he was ready to move on within hours of the final whistle. The following day, a video emerged online of him singing in his kitchen alongside a German punk band. He looked like a man who had 'taken the L' pretty well.
"You saw the video, yeah?" he smiles, covering his face with his hand momentarily. "Well, everybody obviously had a little bit too much alcohol, and when that happens then you should put all smartphones away! That's the best advice.
"But I can say this; with all I have, I want to win. I hate losing. I have had to learn to accept it but I still hate it! But after the final whistle, I don't waste my life suffering. I don't take the defeat around with me, I go somewhere for a few moments and then I'm done.
"It cannot help to carry it around. You have to put it away, you can't go through the game again and say 'but this and that'. The things from the game are obvious and I can talk about them, but I don't feel them. That's how it is."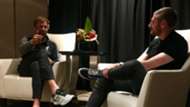 The feeling leaving Kiev was that Liverpool would carry a lot of regrets back to Merseyside. Loris Karius' errors, of which no further analysis needed, Mohamed Salah's injury and Gareth Bale's wonderstrike decided a game that, for long periods, had been closely fought.
For Klopp, it was another missed opportunity, another final gone. That's six in a row he's lost now, a fact he is acutely aware of.
That run started in 2013 with another Champions League final, a defeat for his Borussia Dortmund side at Wembley against Bayern Munich. But if we're looking for similarities between Dortmund then and Liverpool now, then we're barking up the wrong tree.
"It's different, you're right," he says. "We lost Mario Gotze after that 2013 final – in fact we lost him two weeks before that!
"It was not 'over' for Dortmund after that final, we were still a good team who could finish second and get to the cup final and things like that, but it was not exactly the same, yes. Somebody came and thought 'they're too good, let's try to avoid the next step!'
"With Liverpool, we never felt Kiev was the last step. We are in the middle of our development. We are not unbeatable, we are not the best team in the world but we have a specific style of play which makes us a really good side.
"I was really happy, for example, with how we played for half an hour in the final. I think before the game everyone felt 'Real Madrid is the better team so they will win' but after half an hour a lot of people who don't watch us that often will have thought 'game on!'
"I was happy with that, but we didn't win so that's that. We start again, we are silver-medallists in the Champions League, if you like, but we need to start over. We will get a really tough group, for sure, but we have to be ready. I think we will be."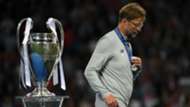 He's right. Where his Dortmund side was weakened immediately after their defining night, his Liverpool team already feels stronger. Fabinho signed two days after the final, Keita joined a month later, and Xherdan Shaqiri and Alisson Becker have been added since. Liverpool are the bookmakers' second-favourites for the Premier League this season, and as short as 11/1 to win the Champions League. Their curve is an upward one.
"I was not in doubt about my team before the game and I was not in doubt afterwards either," Klopp insists. "It was only that we had that chance and it had gone.
"Do you get it again? I waited five years and had to move clubs to get another chance, but that's life. A lot of my colleagues tried their whole lives and never got there. I went there twice, which is big, but with not winning it can only be an experience. It's an interesting experience, but it's not what it could be.
"You can win a final with a really bad team if you're lucky. Nobody wants to play the best football in the final, only to win it. For us, that didn't happen."
So what would make it 'happen' this time around then? Depth? Experience? Fortune?
"We need to be a little bit more lucky in decisive moments," Klopp says. "For example, if you saw the final; Madrid played with their strongest line-up, with every player included. Okay, Carvajal got injured but they had Marcelo, bam, centre-halves, bam, midfield, attack, everyone.
"We had a strong team too, but we played with the same team for what, the last 12 games? And that's not an advantage!
"If you want to be successful in these competitions – Premier League, Champions League – then you need to have a wider squad. That's what we are trying to do.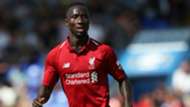 "The squad last season was wide enough, actually, but in one week we lost three players and it's like 'wow!' The midfield was like….gone, and it's a very intense position. You see the players and they run left and right and you're thinking….."
At this point, he puts his head in his hands.
"Then we had Chelsea chasing us until the last game," he continues. "They were 2-0 down against Southampton, and if they lost that game then our season is over and we can prepare for the final. But they win it, and so we have to go ahead until the very last matchday. It was really tough.
"But that's the job. Nobody moaned. You cannot blame anybody, and we don't try to. What we do instead is try to make the squad wider with similar quality and then try to make the next step together. Hopefully everybody can see that."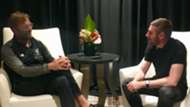 They can. There is a risk of sounding overly-positive about Liverpool – they are yet to get 'over the line' in terms of a trophy under Klopp of course – but undeniable is the progress being made at the club, on and off the pitch.
Nowhere is this more evident than in the transfer market. What was Liverpool's Achilles heel for so long is now starting to look like a real strength. The Reds' recruitment, led by director of football Michael Edwards, has been exceptional during Klopp's time at the club.
Forget the fees – that's a debate for another day – the sheer amount of talent that has been attracted to Anfield over the past three seasons, and the way in which the majority have been able to find their feet and make an impact on the first team, is impressive to say the least.
Which begs the question; what makes it work so well, and who deserves the credit?
"The big thing is to be always working together," Klopp says. "How can I go around and say it's about this or that?
"We talk about positions, and then we bring in the names from left and right. Then we think 'oh yes, sounds good, make a video'. Then we make a video and it looks even better!
"That's how it works. It's not one genius decision where someone says 'oh, I think if we can get him then…' stuff like that. They are obvious things.
"Salah we worked all together, with Sadio we worked all together, now with Shaqiri we worked all together. That's how it is; one brings it up, then someone else makes the next step. But at the end, I have to make a decision; does it fit or not? If I think it fits then we do it.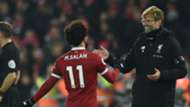 "That's what we have done the last few years, that's what we did with Virgil in January, now with Alisson it's the same.
"I'll use an example; Robbo [Andrew Robertson]. Robbo we had a long think about. There were not 20 clubs who wanted Robbo. A left-back getting relegated and then coming here? It was clear that he needed time, but he took the time, he used the time and now, if I was to sell him I would have more than 20 clubs wanting him. People would pay much more than we did now!
"The whole team gives players opportunity to settle quick and to use their quality to make the next step in their own careers. That's really cool and hopefully we can continue like this."
Perhaps fittingly, the interview ends on a positive note. Klopp leaves with a smile and a swagger. Back to work, back to business.
It's already been some ride for Liverpool supporters; this season could be even better. Time to deliver.