Why Cahill and Melbourne City were doomed to fail
A now 38-year-old Tim Cahill parted ways with Melbourne City on Wednesday; an amicable divorce that many saw coming like the children of two unhappy parents. 
Accommodating an ageing star is never easy.
As a player's shine slowly fades, a club must find the right way to harness it without becoming over-reliant on it - a task City were clearly never capable of when it came to Cahill.
While initially giving the club a much-needed boost in terms of interest and fan attendance, not to mention a memorable Melbourne Derby win, City could never give Cahill himself what he dearly needed.
With a fourth World Cup appearance now on the line, what Cahill needs, as he himself has stated, is game time.
Something City, under Warren Joyce at least, was never going to give him.
With money to burn, an eye on the future and a coach with Manchester United roots, City were rightly never going to put Cahill's needs above their own.
Despite still being able to pack quite a punch, scoring seven more goals than Opta stats expected him to, age was a number City just couldn't ignore when it came to Cahill.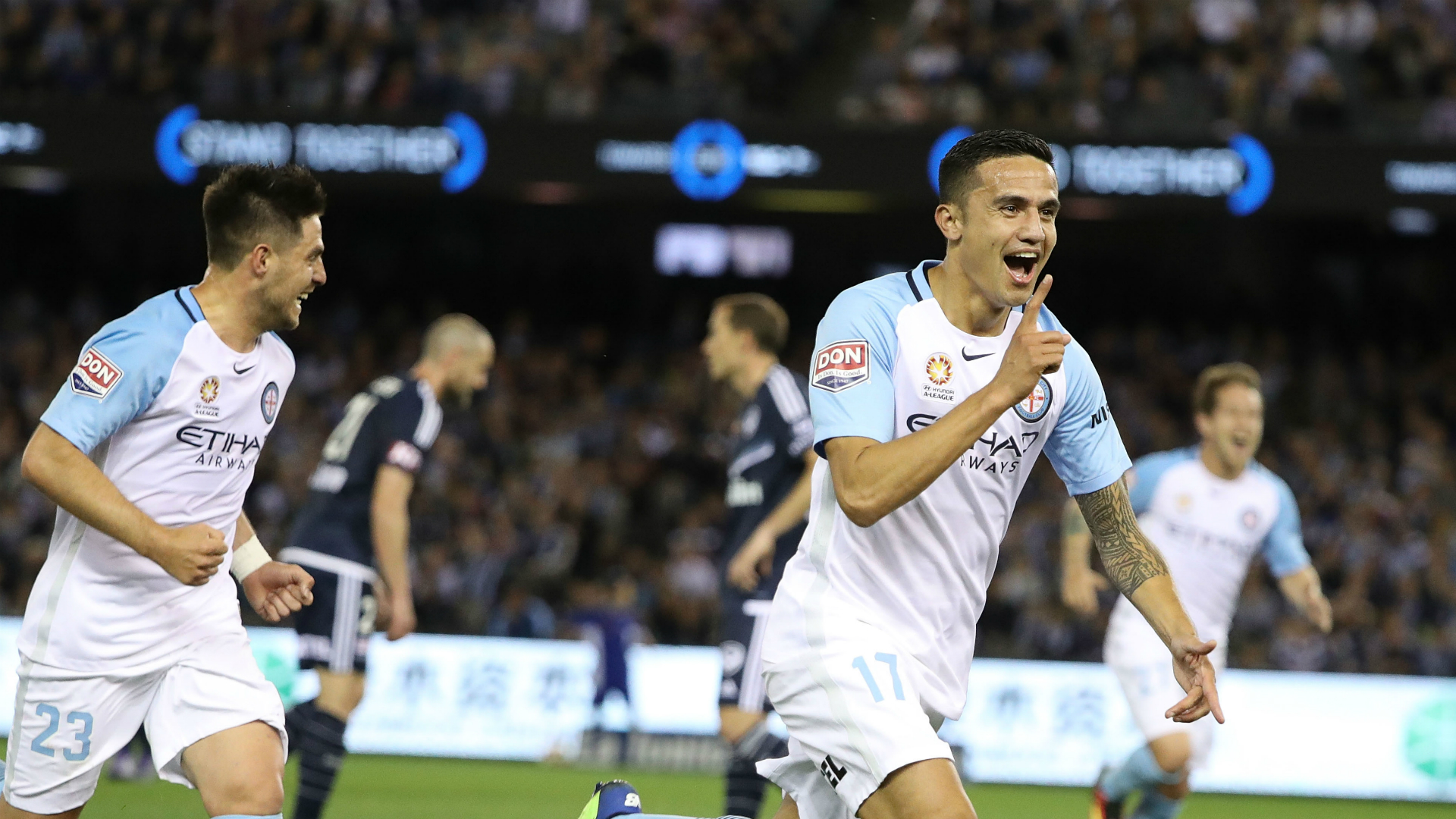 Perhaps learning from the Heart's mistakes with Harry Kewell, the club aided by City Football Group are now looking at operations from a far more holistic point of view. 
As they develop an impressive youth side that beat Victory 9-2 the past weekend and continue to bolster a dominant W-League side that has won back-to-back titles, City made a point not to put all their eggs in the Cahill basket.
With a mouth-watering attack filled with a few exciting, youthful Australian prospects, one can hardly blame Joyce for not giving Cahill regular starts. 
But while arguably the right decision for City, it's now clear Cahill could've produced far more rewards at another A-League club.
Just imagine the much needed boost Spotless Stadium may have been given throughout last season should Cahill have the donned red and black instead of Kerem Bulut.
When City visited the stadium in Round 7 of last season for example, the 14,232 fans that turned out were the most of any other game at the venue for the Wanderers.