David Villa an MVP on and off the field for NYCFC, MLS
NEW YORK — David Villa has won a collection of titles during his career that would fulfill the dreams of any soccer player on the planet, but that didn't stop him from being visibly emotional at the ceremony honoring him as Major League Soccer's most valuable player Tuesday.
To some, it might have been considered a bit of good acting, but not to anybody who has watched the effort he has put into his time with New York City FC since arriving two years ago. He has taken every negative stereotype about high-priced superstars coming to MLS for big paydays and destroyed them in his own humble, hardworking way.
READ MORE: McNamara still waiting for national team call
He did so not just by scoring goals at a predictably ruthless rate, but by doing everything he could to help NYCFC, on and off the field — be it texting an NYCFC pick on draft day or learning English at a jaw-dropping rate and handling the bulk of interviews, both after big wins and tough losses.
"He doesn't think he's better than anybody else, he's always willing to help out his teammates," NYCFC midfielder Jack Harrison told Goal USA. "I remember when I got drafted he sent me a text. He wrote, 'Hey Jack, it's David Villa, congratulations on everything and welcome to the club.' I thought it was a prank by my teammates, but it was really him and that's just the kind of person he is."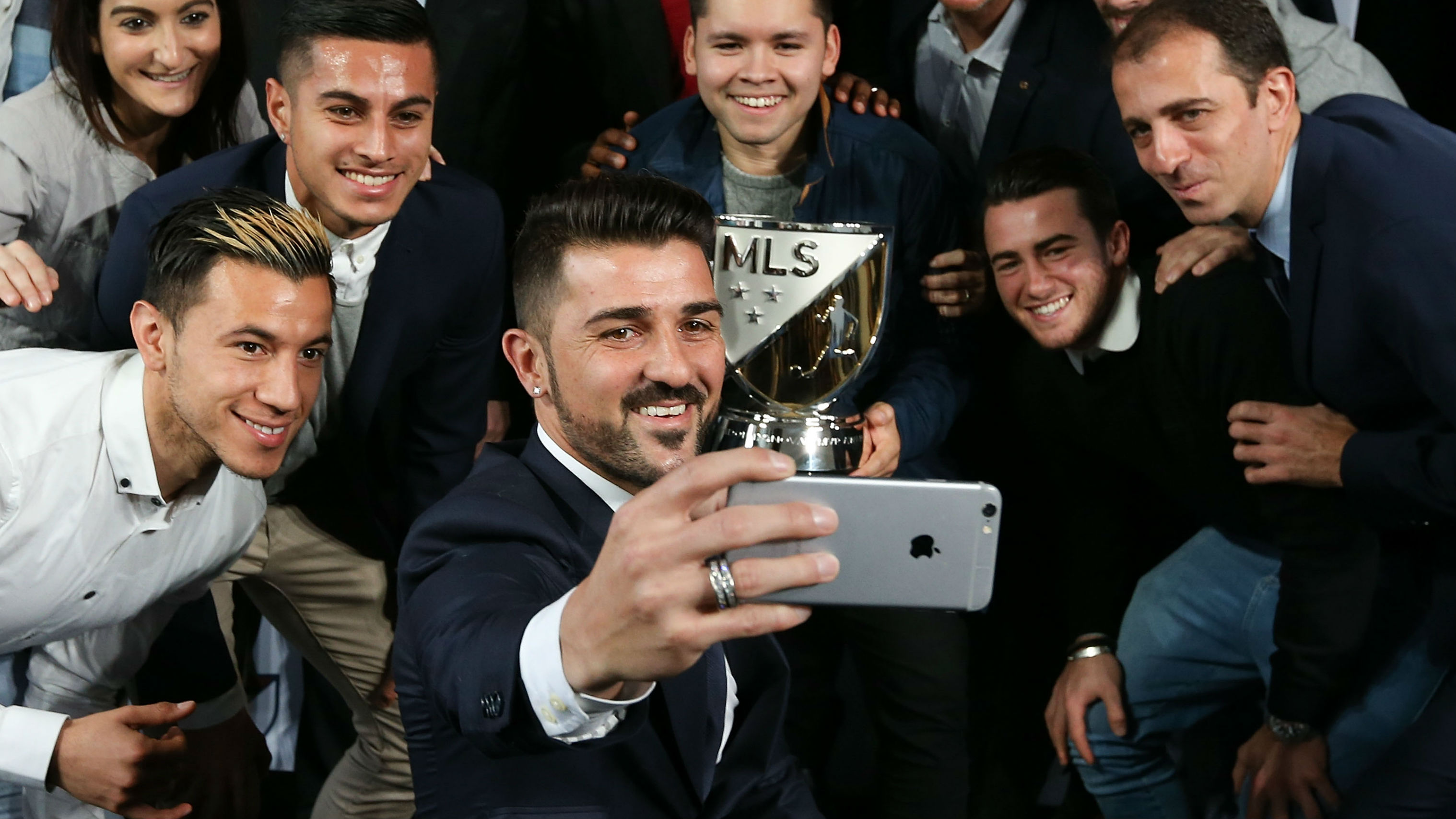 "It's (Villa's) humility. He's someone who wants to be a part of the project in every way, and learn the culture and lifestyle of the club," Vieira told Goal USA. "He wants to live this experience."
It is those intangibles that have helped make Villa a dream signing, but it has been his play on the field in 2016 that made him a comfortable winner for MLS MVP.
In a year filled with worthy contenders, Villa stood out for his consistently high level and tireless work, with and without the ball. He delivered the goals, 23 to be exact (second-most in MLS), but he also helped set a tone with his relentless effort — a tone that kept the team afloat through an inconsistent first half, and helped NYCFC hit its stride in the second half of the season.
It was Villa's effort on the field, and in so many other ways, that wound up impressing his peers in the MVP voting. He ran away with the voting among players, and among team officials (coaches and general managers). He finished in a virtual dead heat with Bradley Wright-Phillips and Sebastian Giovinco in the media voting, but the overall voting showed just how much of an impression Villa made in his second year in the league.
"It's the example I want to show to the people in America, in MLS, day by day," Villa said Tuesday. "This award means a lot to me because the vote for this award is from everybody working in MLS, like the community of the players, like the community of the coaches, and the community of the journalists.
"To be a winner of all the voting when you see the MLS with the big players, means a lot to me. It's one of the best days of my career."