Transfers
Tottenham 'nowhere near' Grealish valuation, says Bruce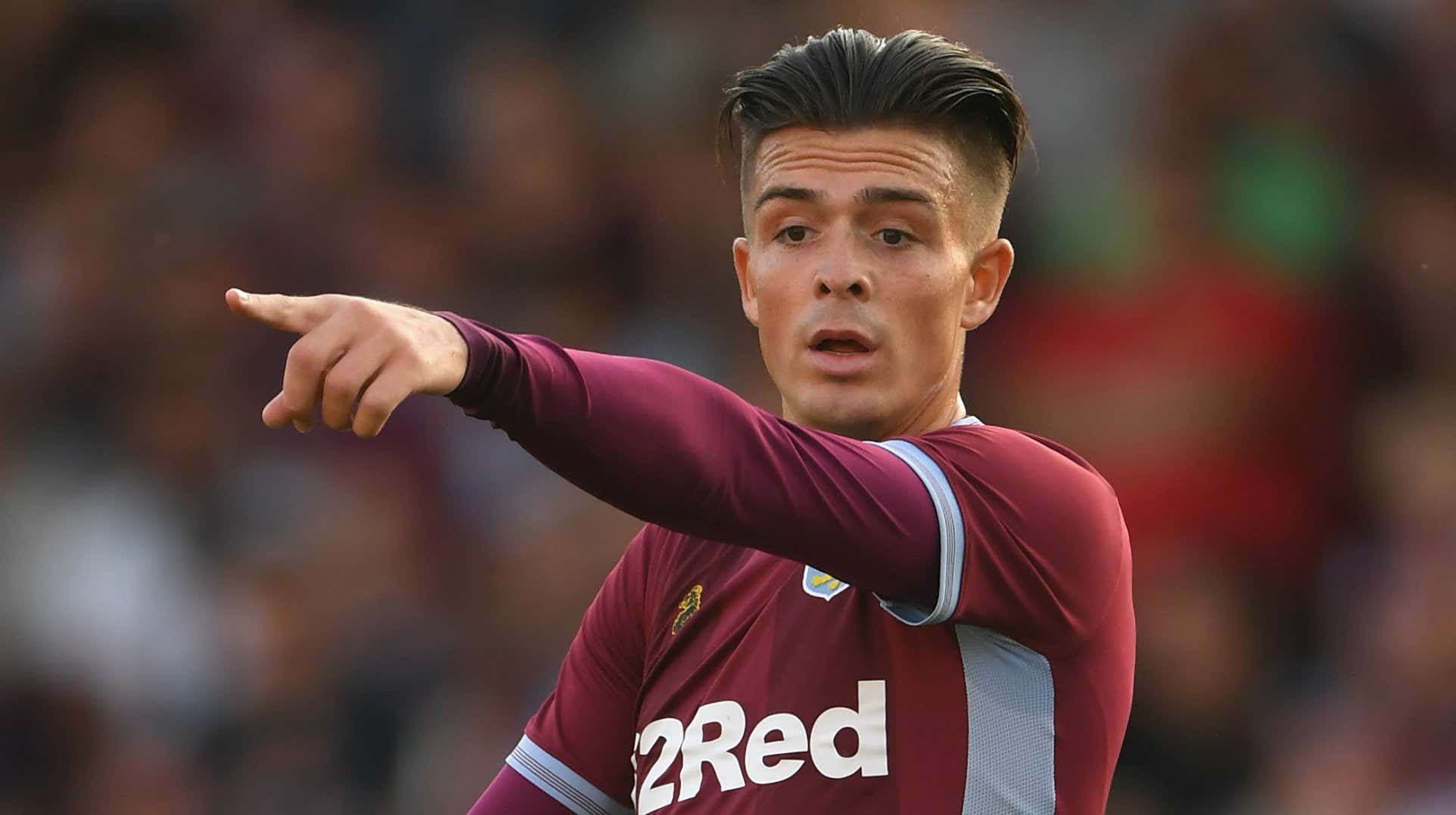 Tottenham are "nowhere near" Aston Villa's valuation of star midfielder Jack Grealish, according to manager Steve Bruce.
Spurs are the only club in the Premier League yet to make a summer signing, but have made Grealish a top target.
Nevertheless, manager Mauricio Pochettino has hinted that the club may not buy a single player in this transfer window, and Bruce has now revealed that Spurs have not matched Villa's valuation in talks for the player.
"There's been discussions, I don't think we've had a formal bid. There've been discussions and that's been going on practically all summer. The one thing the owners have made pretty clear is that no one is for sale," he said.
"We don't want to lose our best players. They're aware, though, that every player has got his price. The good thing the owners have been able to do is not let anybody go on the cheap. If anybody wants to come and buy our players, they're going to have to find a premium and make sure the owners are comfortable with it.
"That's their prerogative, that's what they've wanted, that's what they've put in place so that's what they've said, nobody is for sale. Now, we all know what football is but at the moment Spurs haven't got anywhere near what the owners even want to consider.
"There's not a discussion to be had at the moment because they've got nowhere near the figure that they demand."
Bruce has also rubbished talk that super-agent Jorge Mendes is helping to run the club, following reports that he is recommending players to new owner Nassef Sawiris.
Andre Moreira, a client of Mendes, has already joined the club, but Bruce insists he is working with a number of agents as he looks to bolster his squad ahead of the Championship season.
"The thought of Mendes running the club is upsetting," he said. "It's nonsense and I shouldn't have to waste my time talking about it
"The story has come out because we've taken a player from a certain agent.
"I've been in it for 20 years and I've dealt with a lot of agents. If Jorge Mendes can bring me a player like he has just done I've been delighted. If he brings me the quality of player that Wolves have signed last year then I'd also be delighted.
"But I'm dealing with about 12 agents now and I'll continue to deal with them. If any agent has the right player, then we'll deal with it."
Further reports have claimed that Villa could launch an ambitious bid for Barcelona defender Yerry Mina, a target for both Manchester United and Everton , but Bruce maintains that the club are more likely to sign players on loan once the Premier League transfer window closes.