Real Betis v Real Madrid
The story of Joaquin: Betis' 700-game legend who turned down Real Madrid & Mourinho
Francisco Rico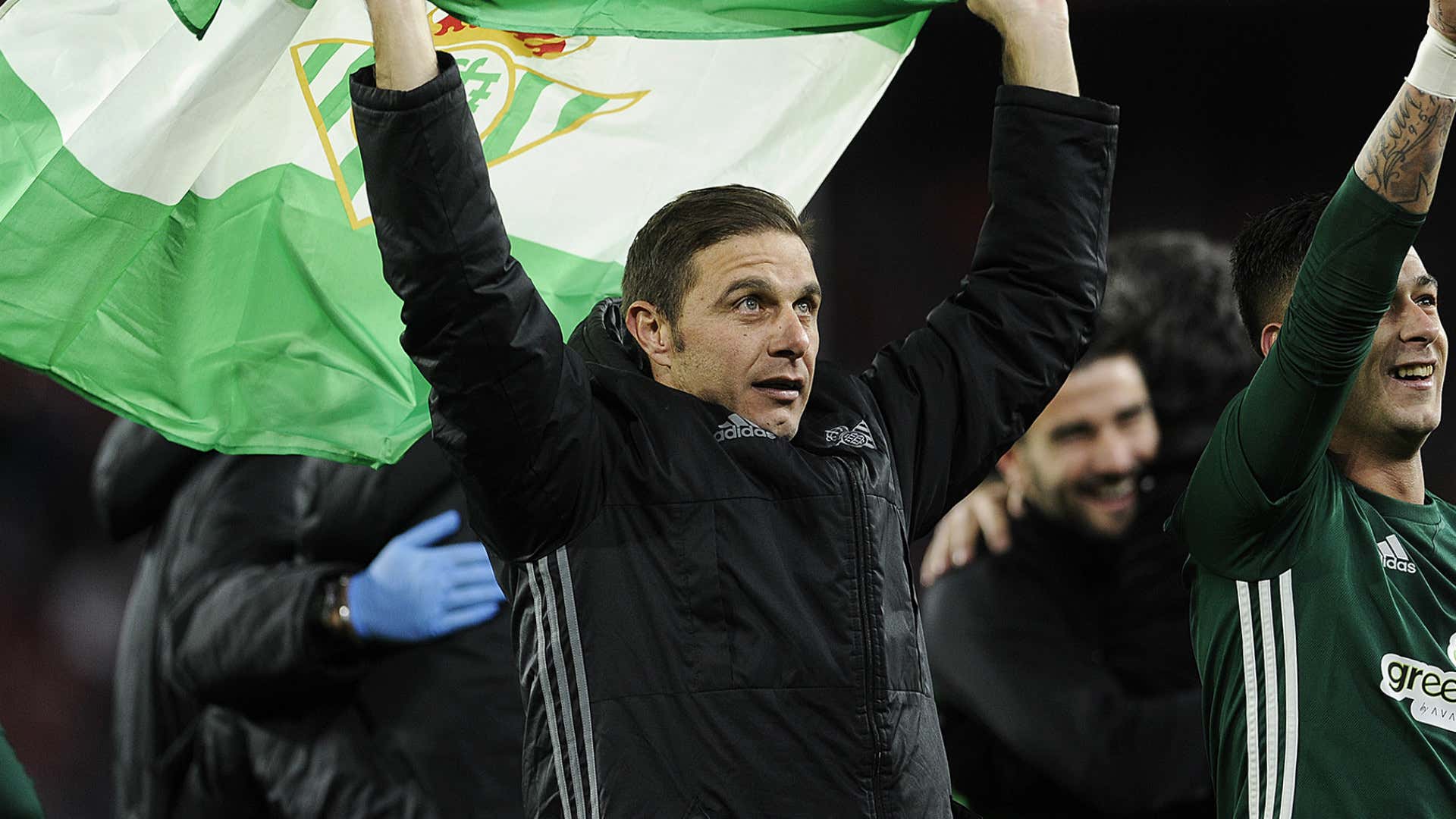 Real Betis legend Joaquin had the chance to hit the big time with Real Madrid as a young starlet, but he has never looked back on the decision to reject the Liga giants as he continues to star in Seville.
The 36-year-old winger is set to play his 700th professional game on Sunday, as fate would have it against the very club he turned down in his prime. In doing so he enters a select club of Spanish players, rubbing shoulders with some of the very best.
Only the likes of Sergio Ramos, Cristiano Ronaldo, Andres Iniesta and Lionel Messi have taken the field more times than Joaquin, and he shows no sign of slowing down in this Indian summer for his career.
Joaquin made his debut back in 2000 at the tender age of 19, and played a key role in the Betis team that lifted the Copa del Rey five years later - one of two trophies the winger boasts from his 18-year professional career. His form caught the attention of one Jose Mourinho, at that time in his first spell as Chelsea manager, but his efforts to sign the young star received a resounding negative.
"A lot of clubs were interested in me and one of them was Mourinho's Chelsea," he explained on his Youtube channel.
"I did not want to go through all the trouble of moving, because I was happy at Betis. The transfer was agreed, but I looked at my father and he saw I didn't want to go.
"When I spoke with Mourinho he realised the same thing, it was not about the money. They left and came back the next day to see if I had changed my mind, but I had made my decision. I just wanted to be happy in Seville, I know I missed a great chance to grow as a footballer."
Madrid also lost out on the former Spain international, who was cornered by Merengue supremo Florentino Perez while on international duty and made an offer.
"Florentino grabbed me in Barcelona one day with the national team, in a trap set by Raul," he recalls. "Raul called me and then he went in. I turned round, saw him come and said: 'Captain, your president is here.' He said, 'yes'. I was a little nervous, I said hello to Florentino and he said to Raul: 'How does he look in white?'
"Raul said I should be in white already. I swear he said 'Don't worry, I'll talk to your president now.' For a variety of reasons it didn't work out. I had a tough president, I was Betis' Joaquin, I was happy and was not going to force a move. It was Madrid, but I was focused on my happiness."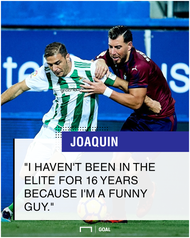 When the move did eventually come, it was not to Chelsea nor Madrid. When relations with notorious ex-Betis president Manuel Ruiz de Lopera - who, among other curious actions, renamed the Betis stadium after himself and was later convicted and sentenced to prison time for tax evasion - finally broke down Joaquin swapped Seville for Valencia, narrowly escaping a loan switch to lowly Albacete that Ruiz wished to impose on him as 'punishment' for wanting to leave.
Five seasons at Mestalla were followed by spells at Malaga and Fiorentina, always as an almost automatic starter, before an emotional homecoming to Betis in 2015. Joaquin recently extended his contract at the Benito Villamarin for a further two seasons, and insists that he has enjoyed a career that may have been short on trophies, but which has given him constant doses of something more important: happiness.
"I was happy at Valencia despite having some ups and downs, at Malaga I was super-happy and I also had the chance to enjoy Italian football in Florence," he explained to El Pais .
"I haven't won absolutely anything, but I have enjoyed a lot of things. Nobody can take that away from me." As he gears up to face his former suitors Madrid once more, Joaquin will no doubt enjoy another chance to show the giants what they missed out on as he aims to make number 700 a game to remember.