The French Connection: Nicolas Pepe - Europe's most wanted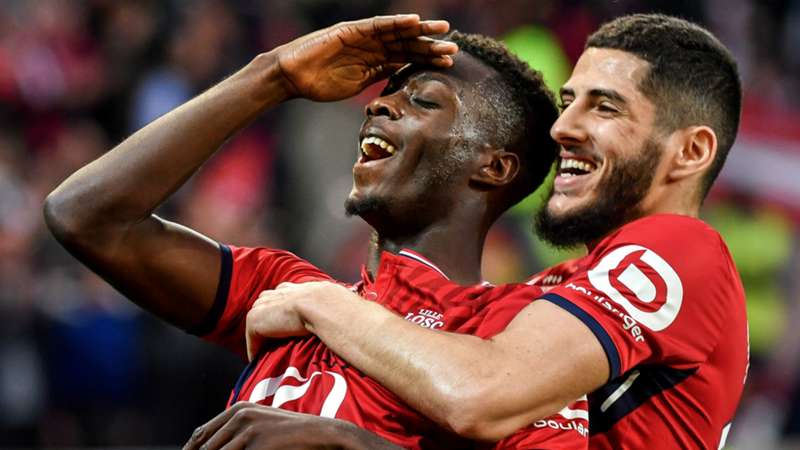 Getty Images
Anyone with statistics that can go toe-to-toe with those of Barcelona star Lionel Messi or Paris Saint-Germain sensation Kylian Mbappe must be a man of special talent.
To that end, Lille attacker Nicolas Pepe finds himself in illustrious company when it comes to being decisive this season. With seven goals and four assists, he has helped contribute to 11 of LOSC's 19 Ligue 1 strikes since the beginning of the campaign, with only the superstar duo boasting better figures in this regard.
It has been a real breakout campaign for the 23-year-old, who arrived at Stade Pierre-Mauroy from Angers last summer.
The way things are going, the Ivory Coast international will not be around northern France for too much longer, with many of Europe's biggest clubs starting to circle - Arsenal, Bayern Munich and Barcelona foremost among them.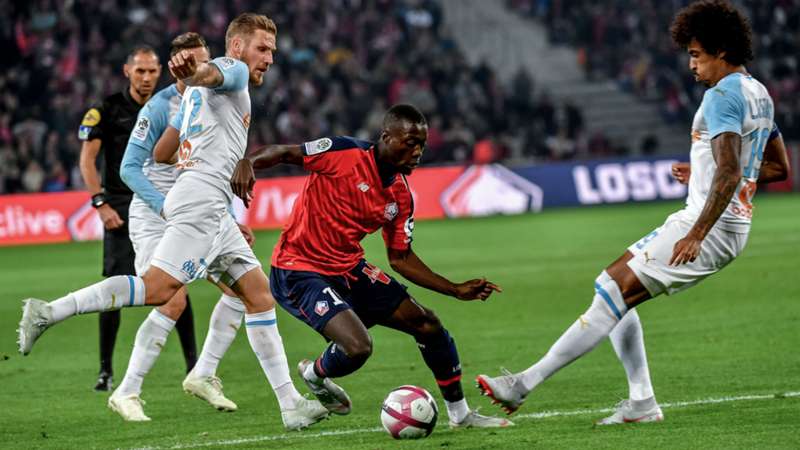 Team-mate Jose Fonte, a European Championship winner with Portugal and a veteran of over 150 Premier League games with Southampton, is not surprised by the interest and believes that Pepe has what it takes to go all the way.
"He can reach the highest level," the centre-back told RMC. "He could play for a Real Madrid, a Barcelona – any team.
"But he has to continue to want to learn, to keep his feet on the ground and continue to work and progress every day. That's the only way he can reach and maintain a high standard of play. But it's clear he's got the talent."
Pepe has had to fight for the recognition that he deserves in Lille, having endured a tricky first season with the club. He was deployed by Marcelo Bielsa as a centre forward due to a lack of recognised options in that position but has emphatically proven that his best position is on the wing, where he has the opportunity to be more direct and can utilise his searing pace.
Indeed, his attributes have seen him likened to Arsenal forward Pierre-Emerick Aubameyang, who also spent a period with LOSC but more pertinently excelled under the tutelage of Lille boss Christophe Galtier at Saint-Etienne, where he was refined into the threat he is today.
Pepe appears to be in the midst of similar progress and is content in France's north, having turned down the opportunity to move to Lyon in the summer.
"I've not finished what I have to do here, although OL is a club you normally don't turn down," he revealed to L'Equipe in September. "I have a well-defined career plan.
"In terms of efficiency, I'm in the middle of a very big step, at a very good level. But I think I can do even better."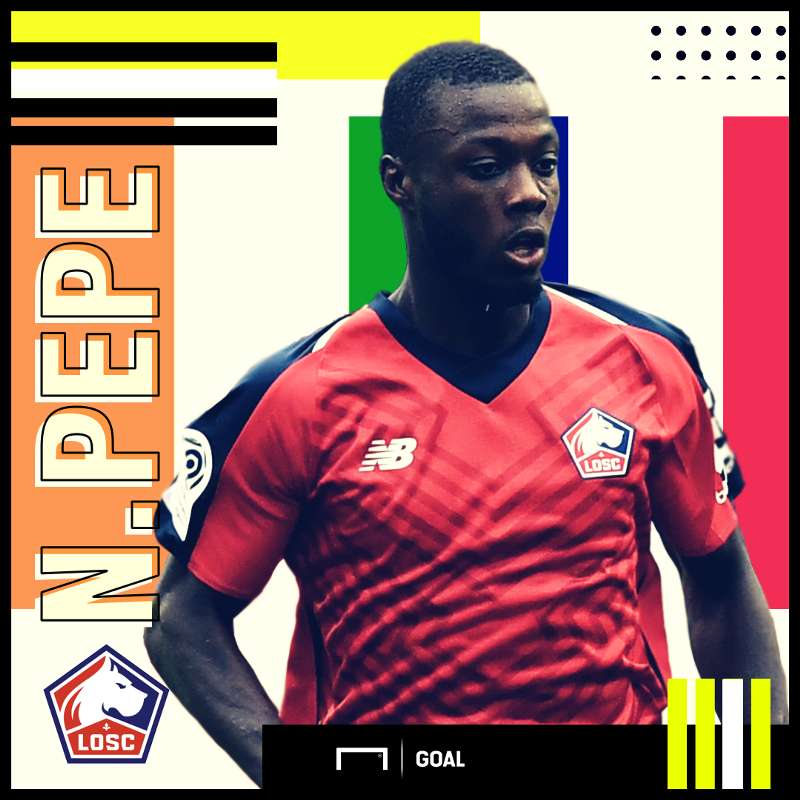 Galtier may be trying to iron out the flaws in the player's offensive game, as he achieved so spectacularly with Aubameyang, but he is also working on his defensive qualities, too, as Fonte pointed out.
"He must continue to improve certain aspects of his game, such as his defensive work and tactical side, because going forward he's very strong. But there's another, defensive aspect of the game," the centre-back explained.
"We work with Nicolas, coach Christophe Galtier most of all, to get him into the right defensive positions. If he gets into the right place defensively, that can help the transition into attack. These are the little things that will get him to the very top, and that where he has to be in two or three years."
The coach, too, is confident that he will reach such a platform.
"He's well-guided with respects to his family life and his professional life," Galtier said. "He's spoken to sporting director Luis Campos, who has worked with world-class players in the past. All this has come naturally to him."
While there have been warnings of a downturn in form, there have been few signs of it manifest on the field, either individually or as a team, with Lille having charged to second in Ligue 1.
Maintain this level and they will be in the Champions League next season – and that is surely where Pepe will spend much of his career, rubbing shoulders with Messi and Mbappe on a weekly basis.