Mohun Bagan: Sony Norde's brilliance against Chennai City underlines why it was so important to win without him
OPINION 
BY ATANU MITRA (@Atanu00 on Twitter)
Mohun Bagan's league matches in Chennai, historically, have been one-sided. The only reason, a neutral football-lover may remember one of those occasions is because Sunil Chhetri had scored his first National Football League (NFL) away goal on one such afternoon when the Mariners had thrashed Indian Bank 4-1 in 2004.
The expectation, was very much similar on Saturday also, when Sanjoy Sen's men took the field at Nehru Stadium to face newbies Chennai City FC. For the Federation Cup champions, it was supposed to be a cake-walk and many supporters of the club had made the trip from Bengaluru to witness a thumping victory.
Zidane urges Madrid fans to stick with Ronaldo and Benzema
The script, though, unfolded in the opposite way. Even though the away side dominated the early proceedings, they weren't creating many clear-cut goal-mouth opportunities. Sony Norde's exuberance on the left flank finally paid dividends when he earned a penalty-kick for his team, but his tame effort was parried away easily by Karanjit Singh.
The hosts, who were growing into the game, started to catch the mighty opponents napping on counter-attacks late in the first half. Even though they never dictated the terms, they managed to draw first blood when Marcos Tank took advantage of a school-boy mistake by former FC Pune City defender Eduardo Ferreira to beat Debjit Majumder at the near post.
On an evening, where things weren't going their way at all, the Green and Maroon brigade looked up to their routine saviour.
"You can say I am 50 per cent responsible for Jeje staying at Mohun Bagan. During ISL, he had told me to inform where I will be playing because he was ready to accompany me. When I texted him from Haiti that I will be continuing at Bagan, he threw away East Bengal's offer," Norde had told Bengali daily Sangbad Pratidin last week.
Why the Mizoram striker enjoys the company of the Haitian so much was evident yet again this weekend. In the second half, the Mumbai City player created a chance out of nowhere and after a short scramble in the box, all Jeje had to do was to tap the ball in from inside the six-yard box. After the equalizer, Bagan got back into the groove and Norde opened his account for the season in the 77th minute, earning the Kolkata outfit their fourth consecutive victory in the competition.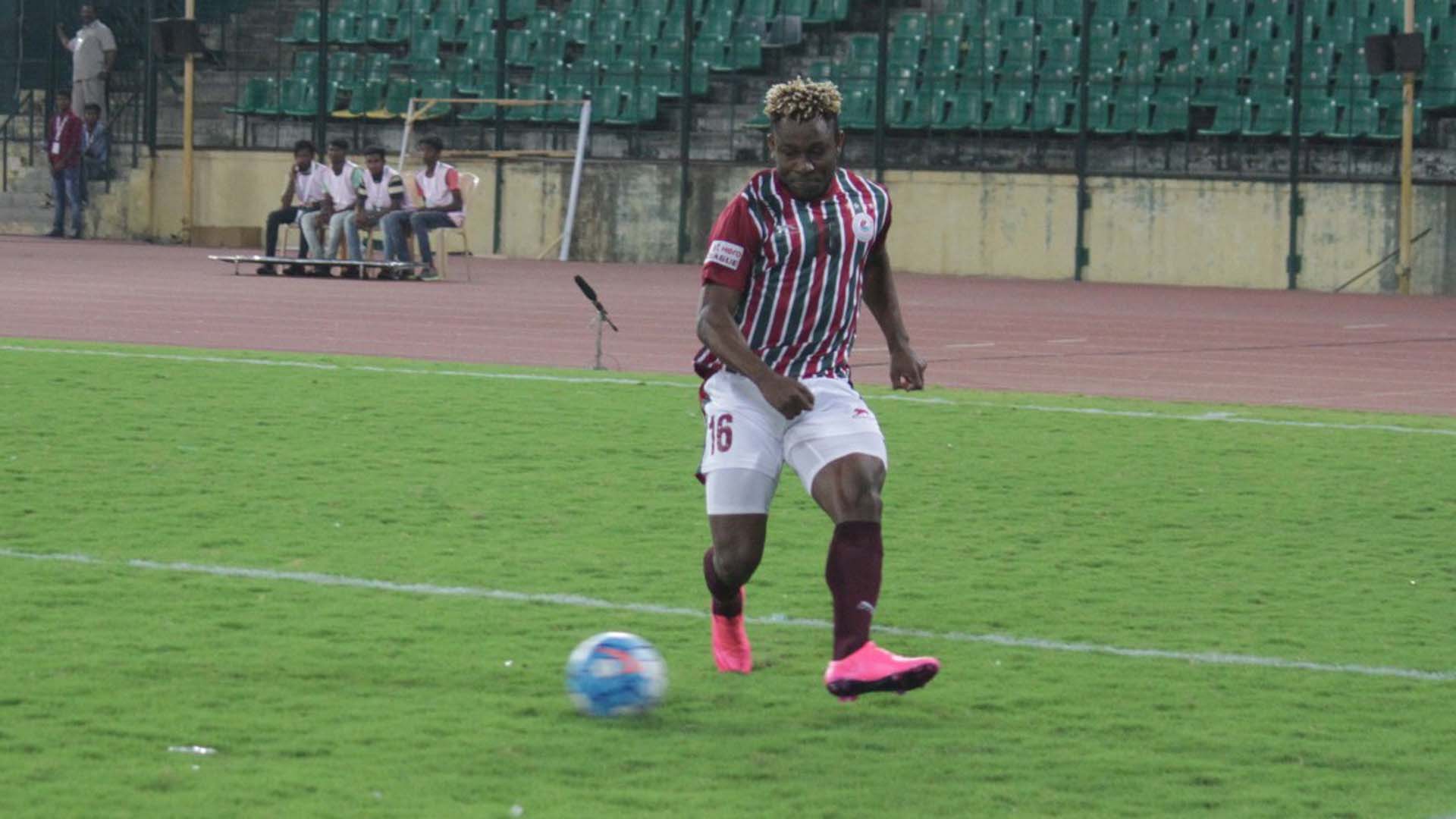 Arguably the best attacker in the league, the former Boca Juniors youth team player once again highlighted the huge gulf in charisma between him and the rest, lighting up the stage in what seemed to be an off day for him.
Guardiola insists: I'm never going to give up on Premier League title!
And that once again puts into perspective, why it was so important for Sanjoy Sen not to lose any points in the first couple of encounters when the 'Haitian Magician' – as Norde is referred to dearly among club faithful – was not available.
Last season, Norde's unavailability due to injury and international duty played a massive role in derailing the outfit's title challenge. In the 11 matches he played, the century-old club garnered 23 points, amounting to 2.09 points per fixture while in his absence, Cornell Glen and co. could only bag seven points from five matches, which means a meagre 1.4 points per tie.
In those aforementioned 11 matches, they were unbeaten but lost two of the five matches when Sony was absent. So, as the numbers tell us, Norde's presence has helped Mariners earn almost 49 per cent more points per match and nobody will be arguing that the correlation is spurious.
That was not the case this time around as there were no early slip-ups. And keeping that in mind Bagan's coaching staff should heave a sigh of relief even though Eduardo's shaky defending raises its head as an area of concern.