Mohamed Salah
Salah matches Ronaldo after bizarre statue of Liverpool star unveiled in Egypt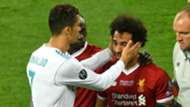 The growing trend of bizarre statues of star footballers has a new victim: Mohamed Salah.
Following the unveiling of strange effigies of Cristiano Ronaldo outside a Portuguese airport and Diego Maradona in India, a new one honouring Liverpool star Salah has been put on display in Egypt.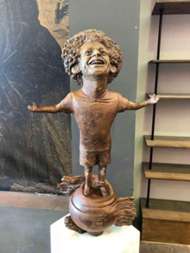 After his sensational season for the Reds last term and an appearance at the World Cup with Egypt, the 26-year-old has become a national hero and symbol of hope for Egyptian youngsters.
The World Youth Forum being held in Sharm El Sheikh has revealed a sculpture by Mai Abdel Allah to pay homage to Salah and hail him as an example of dedication and determination.
However, with its tiny arms, legs and body and relatively large head, the statue has immediately been the subject of much ridicule on social media with some suggesting it is worse than last year's Ronaldo effort in Madeira.
Statue of #Mohamed_Salah in the #world_shabab_world pic.twitter.com/3rLiERnUDr

— mohämed møstafä (@mhmedmostaf13) November 4, 2018
Although the latest depiction of Salah may have proved underwhelming to many, the man himself continues to shine for Liverpool.
He has seven goals and three assists from 15 appearances in all competitions this term for a Liverpool side who dropped to two points behind leaders Manchester City after Saturday's 1-1 draw with Arsenal.
Salah and his side will get the chance to rebound quickly, with the club in action again on Tuesday when they will face a Champions League clash against Red Star Belgrade.