Transfers
Revealed: Why Bernd Leno is being snubbed for Petr Cech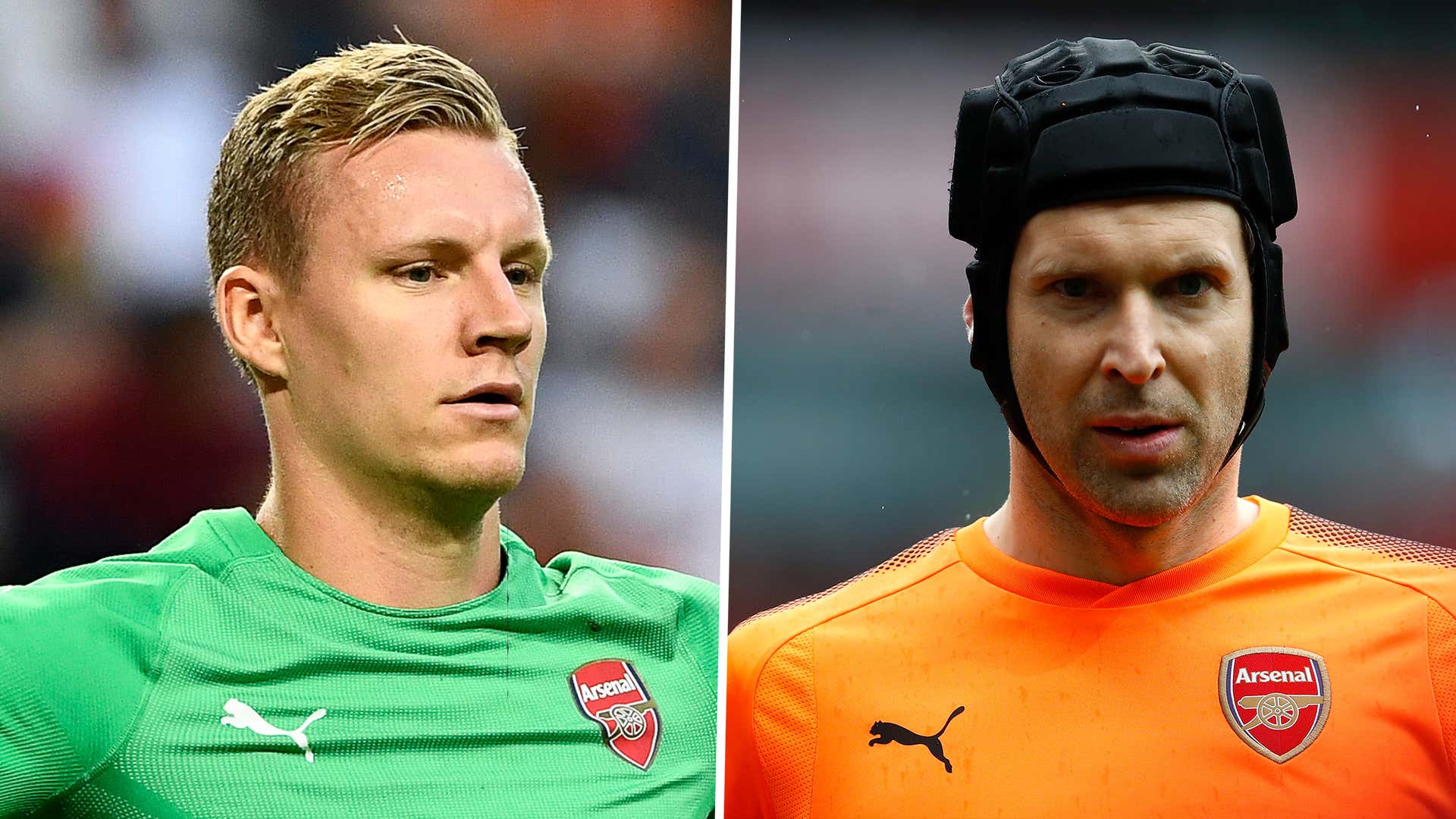 Alisson, Kepa Arrizabalaga and Bernd Leno: three goalkeepers new to the Premier League who share a lot in common after signing for Liverpool, Chelsea, and Arsenal, respectively, this summer.
The odd one out, however, is Leno, who looks set to be his club's No.2 this season.
The Germany international joined from Bayer Leverkusen for a fee in the region of £20 million and was expected to succeed Petr Cech as Arsenal's first-choice goalkeeper.
At 26 years old and with over 300 Bundesliga appearances to his name, Leno's extensive experience at a relatively young age made him a stand-out candidate for the club's head of recruitment, Sven Mislintat.
However, after a hectic pre-season, there was a feeling at Arsenal that Cech would go into the new season as Unai Emery's No.1, and that has proven the case, with the veteran Czech shot-stopper getting the nod for the season-opening clash with Manchester City at the Emirates last weekend.
A high-profile error which almost led to an own-goal saw Cech ridiculed on social media – even by Leno's former club, Leverkusen, which even prompted an angry response from the 36-year-old himself .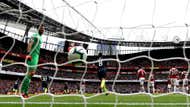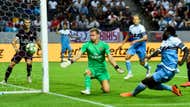 Emery has since publicly expressed his continued faith in Cech's ability, while former Gunners goalie Jens Lehmann also jumped to the Plzen native's defence, arguing that he is still coming to terms with Emery's desire to have his side play the ball out from the back at every opportunity.
"Petr is still a fantastic goalkeeper and he has had to change his style, but sometimes the game tells you what to do and not the other way round," Lehmann told Sky Sport .
"I was a bit surprised that every time he tried to play out, which is not possible. Nobody can dictate to you when to play out. He is very intelligent so he knows himself when to play out and when not to.
"Petr has played hundreds of games and I think sometimes he would have kicked it long before; now he is under pressure [to play it short] this year.
"But the game dictates what to do and not a certain style you have to play. Even at the age of 36, you can practice and improve, but it's about the amount of passes you have to do.
"So, sometimes it is better to not to do what the coaches ask because at that moment you understand the game better than anybody else."
However, even though Cech did not look comfortable with his new remit, and was also guilty of making a number of mistakes last season, Emery confirmed in his pre-match press conference that he will continue in goal for Saturday's London derby against Chelsea at Stamford Bridge.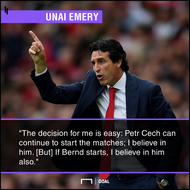 "I am very happy with his performance," the former Paris Saint-Germain coach insisted. "He has experience, he has quality, he has ability.
"Also, with Bernd Leno [it's the same]. They are two goalkeepers who are important for us. They have different qualities but for us, in the way we want to play, they can [both] play.
"For Saturday, the decision for me is easy. Petr Cech can continue to start the matches, I believe in him. [But] If Bernd starts, I believe in him also."
However, it is understood that Emery doesn't believe that Leno is completely ready for a starting role and Lehmann points to his compatriot's unwillingness to take risks in possession as one of the possible reasons why.
"Bernd is a good 'keeper, no doubt about that," he said. "The question is: can he show more than he did in the past? He must take more risks to continue his development. If he does that, good!"
Still, while Leno's price tag does not mean he should be an automatic starter, it does raise questions over his current role in the Arsenal squad.
Have the Gunners really spent £20m on a player to compete for a goalkeeping spot? Is he a Mislintat signing that Emery hasn't been completely convinced by so far?
Leno will undoubtedly get opportunities as the season goes on but the fact that he has not been involved so far will put more pressure on him to impress when he does eventually get his chance.