'Pogba was just an ordinary kid in love with Man Utd' - former coach Joyce reveals all
Former Manchester United youth coach Warren Joyce has revealed what Paul Pogba was like as a youngster during his first spell at the club.
Almost nine years after first coaching Pogba at youth level, Joyce is preparing for his Wigan side on how best to deal with the most expensive player in the history of the game.
Pogba left Old Trafford on a free transfer in 2012 after failing to break into Sir Alex Ferguson's first team and became a huge star at Juventus, where he left for a world record fee at the start of the season.
Joyce, who worked at United under Ferguson from 2008 and also coached England internationals Marcus Rashford and Jesse Lingard, insists Pogba was destined to be a superstar.
"He was an ordinary kid; in love with football and I'm sure he was in love with Manchester United," Joyce told the Daily Mail.
"He wanted to work and improve and was desperate to be a footballer.
"I saw him on his first day back and he was the same kid who left, very much part of the group, laughing about the old times and the things we used to say.
Rooney: Success around the corner with Mourinho
"Maybe there were times when I gave him some stick, they all have stupid things they want to do with their hair but it doesn't change what's in his heart or his make-up.
"As a footballer he can do everything: run, dribble, score, tackle, head, shoot pass long or short. He could do all that and wanted to get better."
In regards to Rashford, who has now represented England six times and is likely to feature in the starting XI against Wigan, Joyce believes the youngster's hard work has paid dividends.
"Aged 11 you thought he was going to be a player just by the way he glided across the ground," Joyce continued.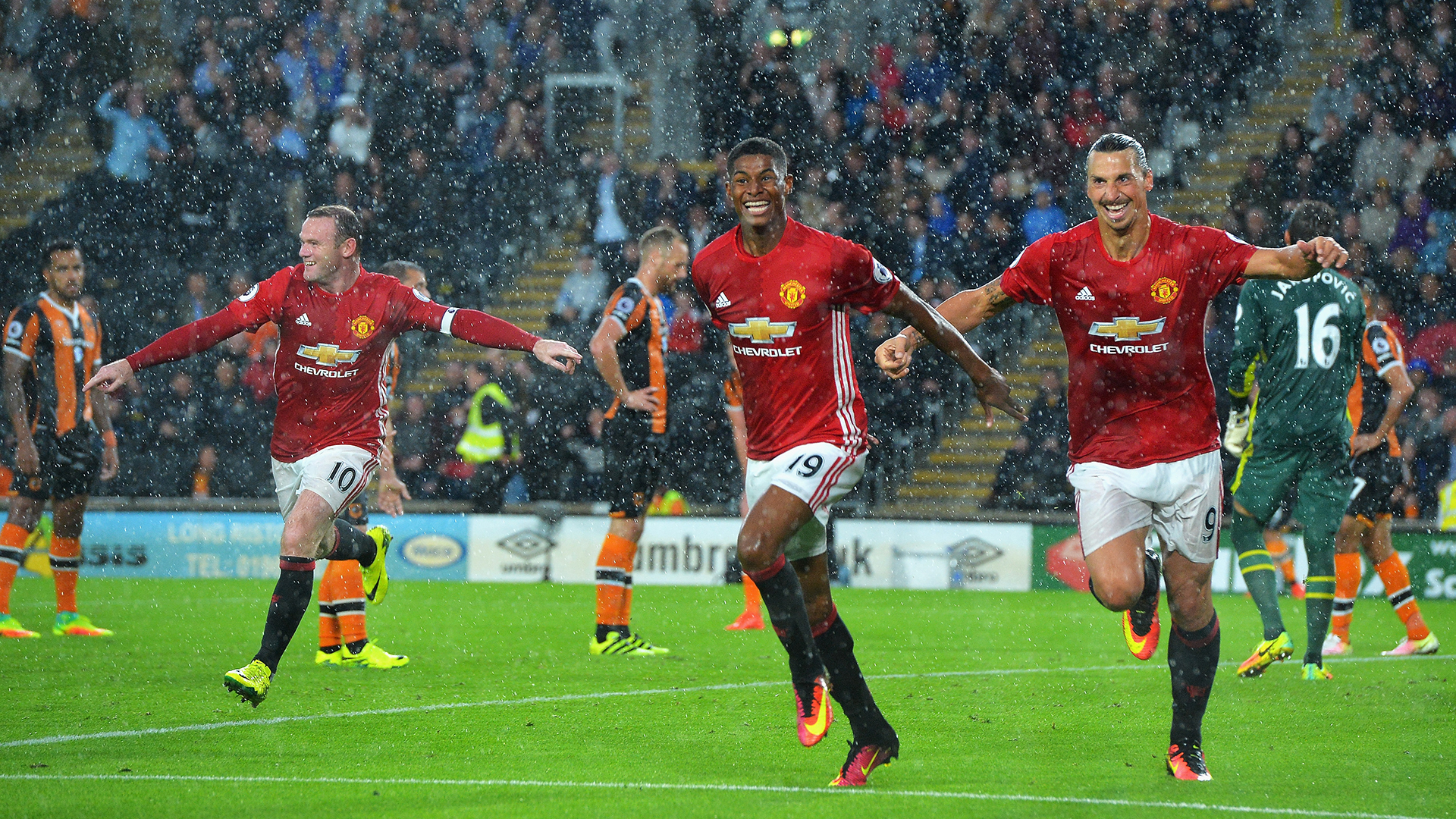 "A lot of work went into him in the academy. There were lads in the reserves who probably weren't as good as him but we wanted him to get that feeling of scoring goals and practising his runs."
Lingard, meanwhile, had to train that little bit more than other players due to a lack of physical power, claims Joyce, but his attitude has helped him make the grade at professional level.
"He's had to keep grinding and working away," he said. "I've spent hours on the motorway up and down the country watching him when he was out on loan and making him believe. 
"Everybody thought he was a good player but Jesse was always behind everybody because he was smaller and weaker than the others.
"His attitude was fantastic. He kept working and I'm glad to see he is getting his rewards."