Tottenham Hotspur
Pochettino crucial to future Tottenham success - Neville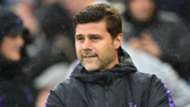 Gary Neville has praised the job Mauricio Pochettino has done at Tottenham given the difficulties he has had to put up with this season and says the club must do everything they can to keep him.
Pochettino failed to add to his squad during the summer transfer window and saw his pre-season disrupted by several members of his squad reporting late due to their participation at the World Cup.
Tottenham's campaign has also been overshadowed by repeated delays to their new stadium, with the club yet to move in despite originally hoping to be playing there by September.
On the pitch, the team have been hampered by injuries to key players including Jan Vertonghen, Dele Alli and Christian Eriksen. Yet, despite those difficulties, Pochettino has managed to keep the side competitive at the top of the Premier League.
Saturday's 3-2 victory at Wolves was their fifth win from six Premier League games and lifted Tottenham above north London rivals Arsenal into fourth place.
Pochettino's work at Spurs has seemingly not gone unnoticed in Spain, with the Argentine regularly linked with a move to the Santiago Bernabeu. 
That speculation intensifed following the dismissal of Julen Lopetegui last month, but Neville feels it's vital Tottenham do all they can to keep Pochettino, as well as England striker Harry Kane.
"Harry Kane and Mauricio Pochettino are the two most important people to Tottenham in terms of the transition into a new stadium," Neville told Sky Sports.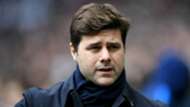 "It will not be easy to get them away from [chairman] Daniel Levy, he will know how important they are to the club over the next two years. They are the future for where Tottenham want to be. They need Kane and Pochettino to stay because the rest will stand around that.
"After they had all those players going far at the World Cup, the stadium issues, then they didn't sign any players, you expect there would be some pain at the start of the season, but what they are doing is brilliant.
"Pochettino has to juggle balls and his skills as a manager are being tested to the fullest, so he is being challenged, but he is coming through with flying colours.
"I love him as a coach, he is one of my favourite coaches in world football. Every time I see a Tottenham game I enjoy it, they try to play the right way, and he has done a brilliant job.
"They are sustaining top-four finishes and performing well game-in, game-out, season-in, season-out, and at the highest level I have seen over 30 years."
Despite their strong start to the season, Tottenham remain well behind Liverpool and champions Manchester City in the race for the Premier League title.
Neville says there is no shame in that, insisting it is more down to the progress the division's top two have made rather than any failings by Tottenham.
"Tottenham haven't regressed," Neville added. "Manchester City and Liverpool are playing at a different level to two or three years ago when Mauricio Pochettino started."