Manchester United
Mourinho's 'non-play' at Man Utd stuns Juventus legend Lippi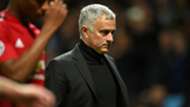 Jose Mourinho has been accused of "non-play" during Manchester United's Champions League clash with Juventus, with Marcello Lippi left bemused by his methods.
The Red Devils boss sent his side into European battle on Tuesday hoping to claim the notable scalp of an Italian heavyweight boasting former Old Trafford favourite Cristiano Ronaldo on its books.
United, though, never looked like troubling the Serie A title holders, with a 1-0 victory for the Bianconeri courtesy of Paulo Dybala's early strike rather flattering the out-of-sorts hosts.
Mourinho admitted afterwards that Juve are on a "different level" to his side, with defensive duo Giorgio Chiellini and Leonardo Bonucci told they could teach the art of defence at Harvard.
Lippi concedes that Massimiliano Allegri's side were dominant in every aspect and are a force to be reckoned with, but he was still surprised to see Mourinho go down with such little fight.
The former Juve boss, who has taken in two trophy-laden spells in Turin during his distinguished coaching career, told Corriere dello Sport: "I saw a spectacular Juve at Old Trafford, I really liked them.
"I enjoyed the way they dominated in one of the most difficult and glorious stadiums in the world. In the most complicated game, they showed the personality that confirmed their growth.
"On the other hand, I was surprised by the non-play of Manchester United. United can't stand and watch another team for an hour, even if it's a super Juve.
"Jose Mourinho? I agree with his comments that Bonucci and Chiellini could teach defence at Harvard. But I repeat, a team with that technical quality remained closed, as they'd already done for a long time against Chelsea."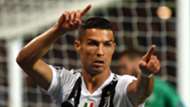 While questioning the credentials of United, Lippi believes Juve are in a position to sweep the honours board this season.
The summer arrival of Ronaldo is considered to have considerably aided that quest, with an all-time great having helped to lift a dominant force in Italian football to even greater heights.
The current boss of the China national side added: "He adds five Ballons d'Or, five Champions Leagues, plus 50 goals a season.
"Aside from Lionel Messi, there is nobody who can increase the performance of a team like Cristiano. He is the best player in the world."