Meet Maxime Lopez - The Marseille starlet compared with Nasri and admired by Zidane
Sunday's 2-1 win over Nice helped to confirm Maxime Lopez as the new 'Petit Prince' of Marseille's Stade Velodrome.
Unlike many of France's top sides, OM do not have a great reputation of bringing players through their youth ranks, although it should be remembered that the Ayew brothers, Andre and Jordan, both graduated from La Commanderie.
It is, however, Samir Nasri who is undoubtedly their most successful alumnus in recent years. And it is the former Arsenal and Manchester City star that Lopez was most readily compared to when he broke into the Marseille starting XI with the arrival of head coach Rudi Garcia in the autumn.
An elegant midfield technician, Lopez' impressive range of passing and bravery to demand possession and dictate games has led to the 19-year-old being labelled a future star.
His willingness to be involved as the pivot between defence and attack has seen him likened to Paris Saint-Germain's Marco Verratti, though in truth he is a more offensively decisive player – reflected in six Ligue 1 assists this season in comparison to the Italian's four.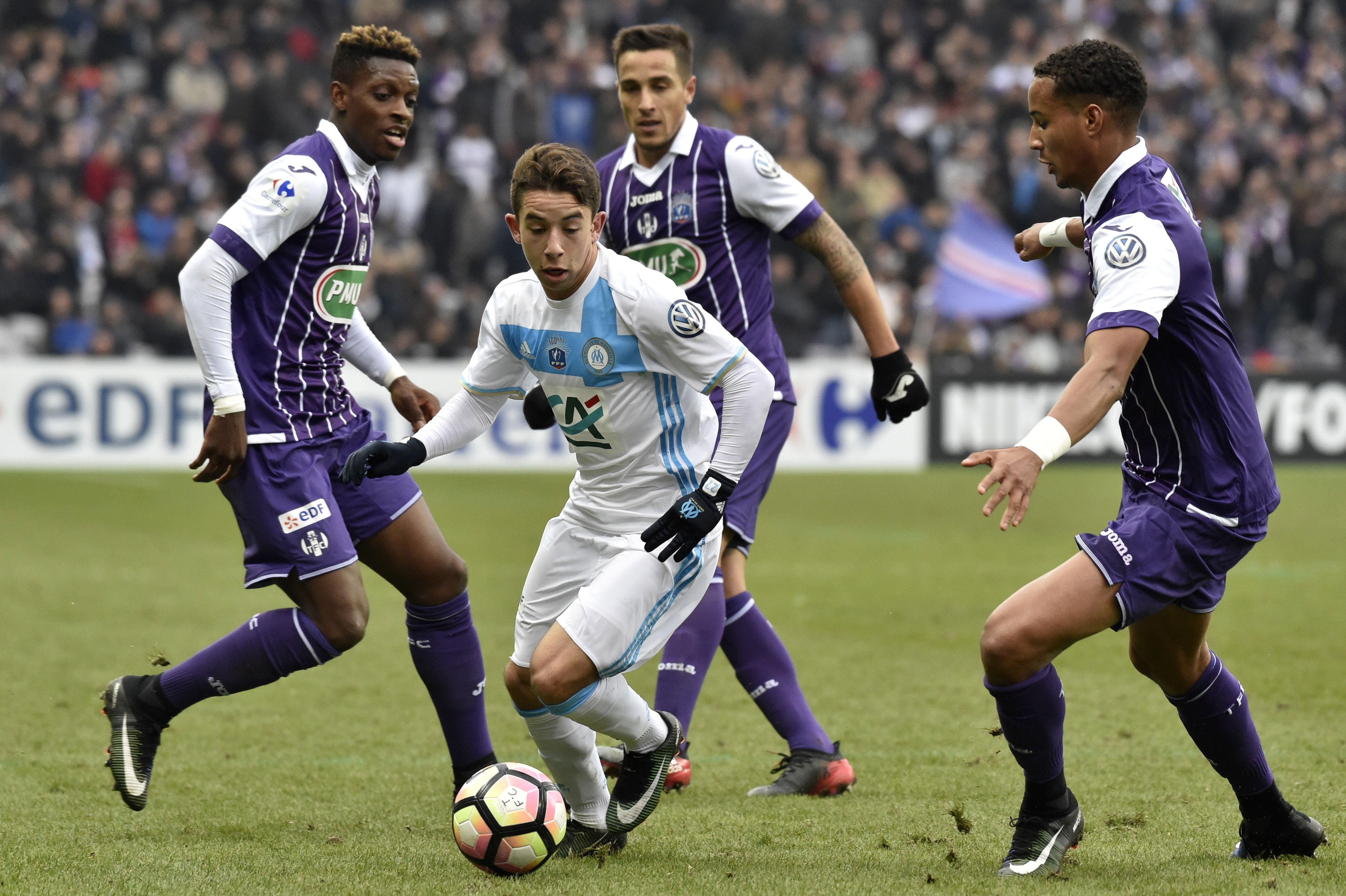 The latest of these arrived at the weekend as he created the winning goal against opponents who had lost only twice prior to their trip west along the Mediterranean coastline.
Indeed, the move that created Patrice Evra's winning strike perfectly encapsulated the youngster's game.
First, he was alive defensively to pick off a stray pass at the edge of the Nice area. Then, he was bright enough to exchange a quick one-two with Dimitri Payet while continuing his darting run into the box.
From a somewhat awkward position, he steered a low cross into the area that gave Evra a tap-in.
Given the context of the match, it was quite the fixture for the youngster to step up in. He showed excellent character, too, having been criticised in recent weeks for letting his level drop, though he came roaring back into form in Week 36 by scoring twice against Caen.
"I was decisive and that's what I've lacked in a few games," he admitted after that fixture. "I've been criticised lately for my performances and I wanted to react. That's my first Ligue 1 double and I'm happy to have heard the fans chant my name."
Lopez had hoped to travel with France's Under-20 side to their World Cup in South Korea, which begins on May 20, but OM have refused to release him due to their ongoing commitment to reaching the Europa League next season.
Head coach Ludovic Batelli is aware what he will be missing.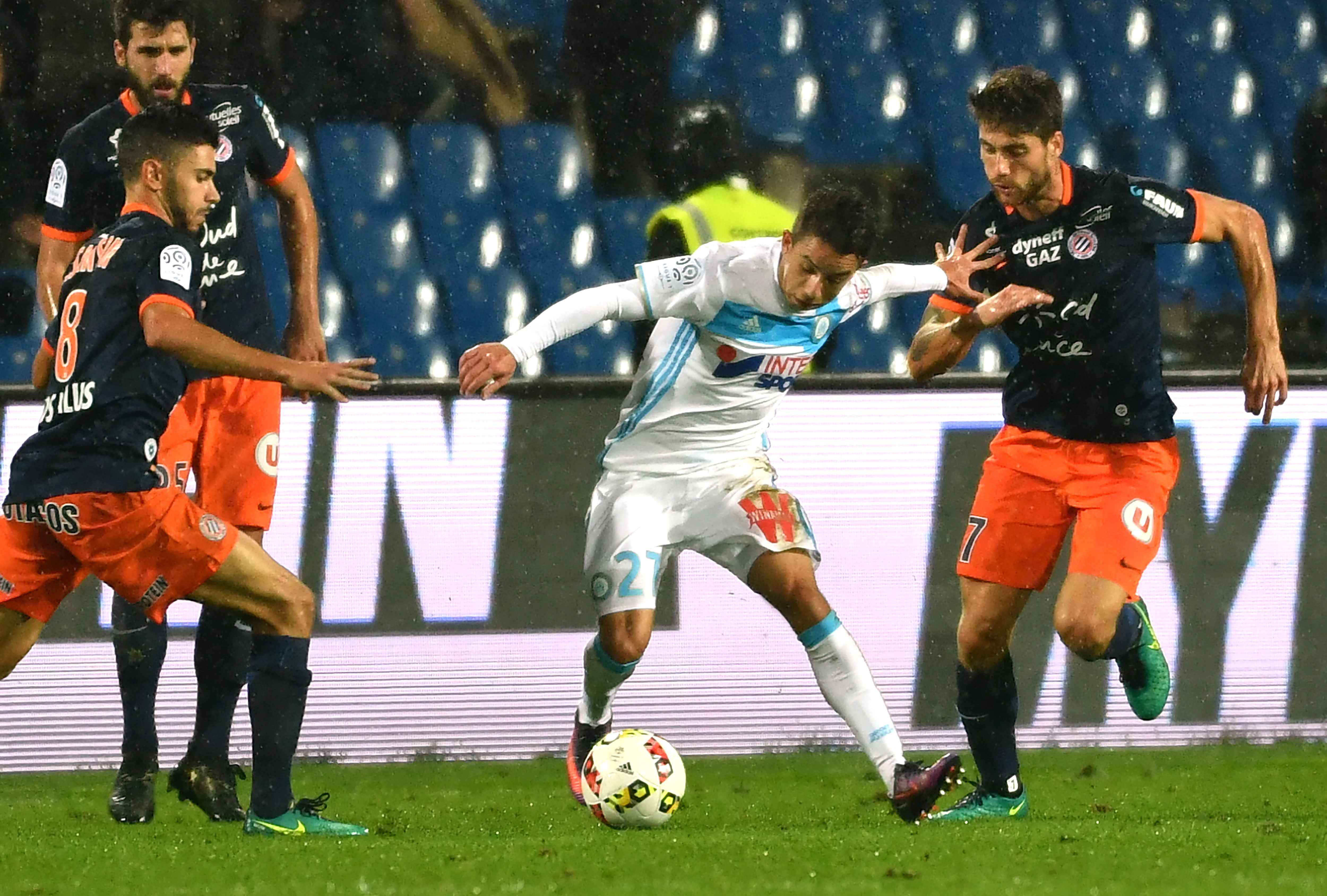 "Rudi Garcia has made Maxime a very important player at Marseille," he said. "He's a team player and very creative with his passes. He likes to play – and to play with his team-mates. He has a very interesting profile and uses the ball simply. But he also has a real ability to eliminate opponents through his passing and vision. He is also has very good at set pieces."
Where the youth coach is arguably most impressed, however, is the mental side of the youngster's game.
"He's developed on an emotional level," Batelli added. "I saw some negative behaviour with the youths and reserves, but he's really improved in this area – he has the attitude of a high-level player."
Marseille's greatest son, Zinedine Zidane, is also acutely aware of the youngster's talents.
"He's part of the family and I've known him for a very long time. Especially my kids, who know him very well – they played together in Aix-en-Provence," the Real Madrid boss revealed. "He always had this outstanding natural talent at his age and for his stature.
"It's amazing what he's doing, not just at his age, because today age means nothing, but mostly because of the personality he has in the game. In other words, he's someone who runs a lot, but is someone who plays a lot and makes others play as well."
With Marseille set to embark on a summer spending spree to lift them to the ranks of title contenders, they certainly want to retain the services of their most promising youth product in a decade. Nasri never quite graduated from Little Prince to King, but they hope Lopez can.