NxGn
Mason Mount, Derby's NxGn hotshot hoping to follow in Lampard's footsteps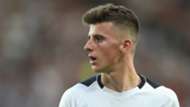 Opportunities for young players are thin on the ground at England's top sides. Many show flashes of promises before fading out of memory, others fall into obscurity through ill-thought out loans and inconsequential youth football, and are rarely afforded the chance to realise their undoubted potential at their parent club. 
Chelsea's penchant to send their starlets all over the football world has not gone unnoticed over the past few seasons - no fewer than 39 players are currently plying their trade in England, Holland, Brazil, Italy et al - but one loanee's performances suggest that he will take to 'Sarriball' like a duck to water.
After being named Vitesse Arnhem's Player of the Year aged just 19 last season, Mason Mount is now flourishing under the tutelage of Blues legend Frank Lampard at Derby County, who find themselves just two points off early Championship leaders Leeds United.
After scoring a last-minute header to give the Rams all three points against Reading on the opening day of the season, Mount has quicky established himself as Derby's creative hub with a series of fine creative performances.
In his opening nine league matches, the teenager has played 2.3 key passes per game and attempted 3.3 shots per match, but the well-rounded nature of his play should be attracting attention, according to his illustrious manager.
"He can be really good, he can be top, top level because he's 19 and plays with ability and quality; technically he's brilliant, but also his work-rate shouldn't go unnoticed," Lampard told Sky Sports .
"He's so quick to leave midfield to go and press people, whether it be defenders or deep-lying midfield players which makes you the all-round midfield player.
"He should never be considered a number 10 because there's so much more to his game, but he'll score goals like a number 10. At some stage he will go back to Chelsea. I don't want to think about that now but, when he does, I think he's going to be a contender."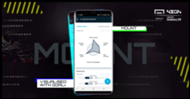 A sure-fire bet to be involved in the England senior squad before long, Mount was invited to train with Gareth Southgate's squad ahead of the 2018 World Cup after making such a positive impression at Vitesse.
He scored on his debut for England's Under-21's and has won 36 caps across five international youth levels, with the pinnacle of his blossoming career with the Three Lions undoubtedly coming last year, when he helped the Under-19's to European Championship glory.
There is still much to achieve for young Mount yet, though - he is intent on earning a place in the Chelsea first-team squad, which now harbours youngsters such as Ethan Ampadu and Calum Hudson-Od.
"This season is going to be tough for me - playing so many games - and I want to keep focus on that at the moment," Mount told the Telegraph . "Chelsea is the main goal for me, I want to play in their first-team."
"Frank [Lampard] has been brilliant. He has spoken to me a lot one-to-one before and after I signed. I'm always speaking to him and for me, being an attacking midfielder, I couldn't learn off anyone bigger or better than that. I always go into a game trying to get an assist and trying to get a goal, I want to influence games."