Transfers
Liverpool need an Ibrahimovic or Kane, claims Aldridge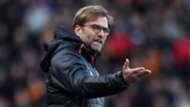 Jurgen Klopp has been urged to "change his transfer policy" at Liverpool by John Aldridge and go and sign a "top, top striker" this summer.
The Reds have spent big under the German, but have also recouped plenty of money in sales.
PSG wanted Liverpool's Sturridge
An urge to invest heavily in marquee signings has largely been avoided, with value sought in less high-profile names.
Liverpool, though, have failed to see that approach pay dividends, with Sadio Mane the only addition to really shine.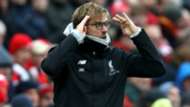 With the club facing up to another season without silverware, Aldridge believes a different approach is required on the recruitment front, with the Reds needing to find a talismanic presence such as Manchester United's Zlatan Ibrahimovic or Chelsea frontman Diego Costa.
The ex-Anfield striker wrote in a column for the Liverpool Echo: "To me, Jurgen Klopp needs to change his transfer policy this summer.
Klopp: My future is on the line
"He needs to go after players with the aggression, the physicality and the character to cope with these demands. He needs players who can fight when the going gets tough. We simply don't have enough of those type.
"Against Leicester, it struck me as obvious that we need a tough, physical centre forward.
"When a defence is under pressure, they need somebody up front who can hold the ball up, take a knock off a centre-half, flick a header on, run the channel and give you an outlet, someone who starts the fight from the front.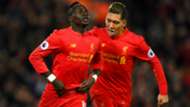 "[Roberto] Firmino is a nice technical footballer, but he's not that kind of striker. It's not his game.
"It's the hardest thing in the world to sign a top, top striker, but we have to get out there and find one. A [Robert] Lewandowski, who Klopp found at Dortmund, a Harry Kane, an Ibrahimovic, Costa. The top sides have that kind of player, we don't.
Wijnaldum: Liverpool didn't adapt
"The trouble is, where do you get them, and how much do they cost? Because let's not forget, Liverpool need at least one midfielder and at least one centre-half too. That's the spine of a team. And they don't come cheap."
Liverpool suffered a 3-1 defeat at Leicester on Monday to miss the opportunity to climb back into the Premier League's top four, with Arsenal still one point clear of them with a game in hand.