Lethargic Man Utd barely deserve their Wembley trip
---
COMMENT
---
For Jose Mourinho's 54th birthday, the Manchester United supporters unwrapped a brand new chant in which they proclaim that 'Jose's playing the way Man Utd should'. And while they will get to give the song an airing at Wembley in February after completing a 3-2 aggregate win over Hull City, there might be cause to revisit some of the sentiments if their side keep playing as they did in their second-leg defeat at the KCOM Stadium.
'Why Rooney never matched Ronaldo'
Leading 2-0 from the first leg, this was all set to be a walk in the park but United's players seemed to take the idea too literally as they allowed Marco Silva's side onto the front foot to such an extent that they were arguably flattered by the narrow margin of defeat.
Having taken forever to get going in the recent draws with Liverpool and Stoke City, this was another non-event of a United performance before the break. They were listless from the off, failing to test a massively weakened Hull side who should really have been taken to the cleaners.
The Tigers showed seven changes from the side beaten by Chelsea at the weekend and included a string of unfancied and unproven players, yet a relatively strong United seemingly had no thirst for taking the game to their hosts. Instead they stood off, playing at walking pace and refusing to rise to the occasion.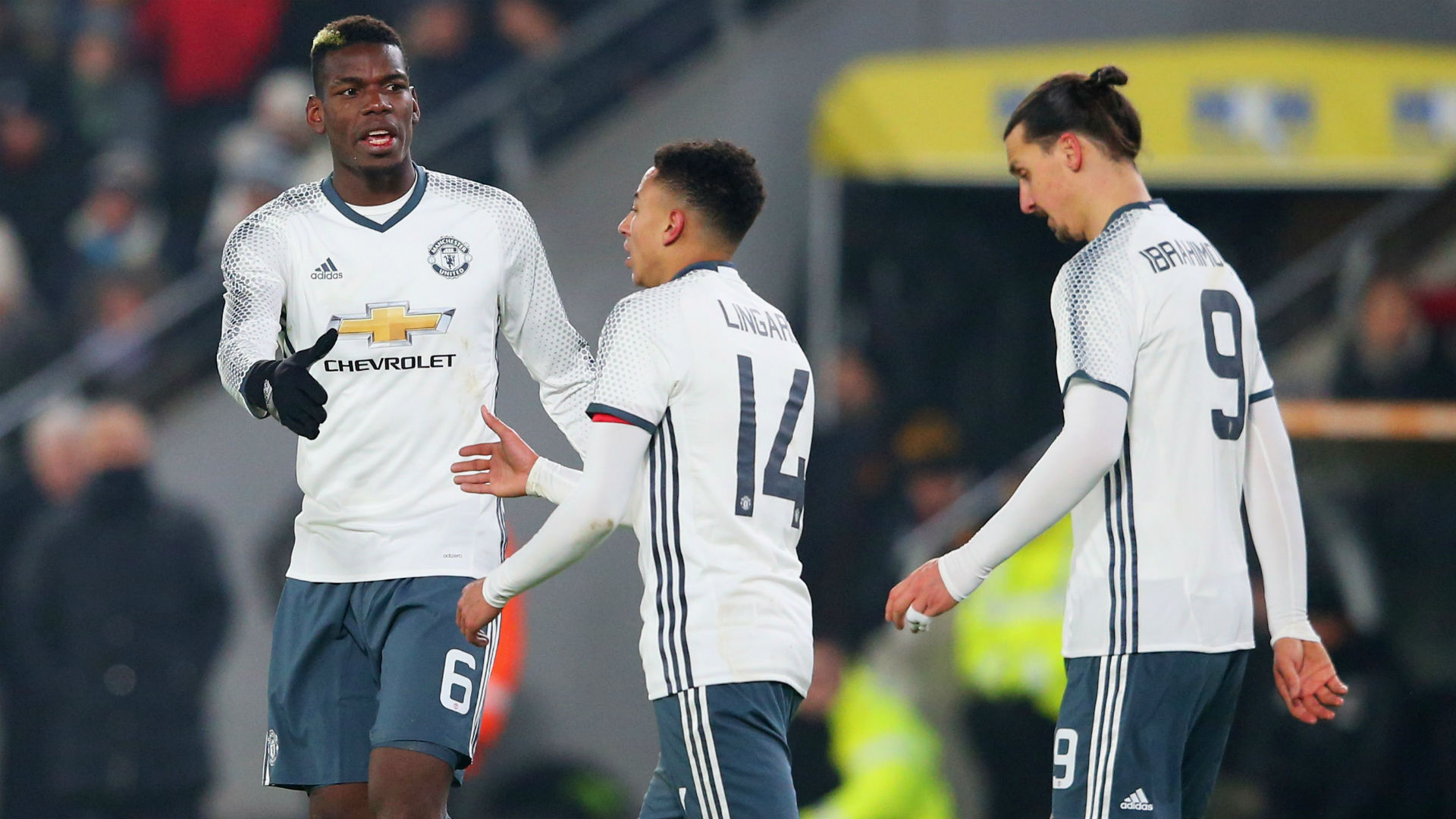 It was an unforgivable approach in many ways, particularly given the commitment and support on display from the travelling hordes of United fans. 'Something tells me I'm into something good,' they sang for long stretches of the game but in truth their team's performance belied such a belief.
Paul Pogba had been chief among those who simply didn't show up to begin with but, after the break, he at least showed a few a few touches that suggested that he wanted to make an impression on proceedings. His stabbed finish which brought the scores level at 1-1 will ease the verdict on what was a largely anonymous display.
Memphis: It wasn't easy under Mourinho
Some United fans will complain about the penalty awarded to Hull in the first half as Marcos Rojo was punished for his contact on Harry Maguire in the area but Jon Moss arguably had every right to point to the spot for the Argentine's pointless challenge on the centre-back. Rojo is probably still in credit for his discretions this season overall anyway.
A penalty should have gone United's way in the second half when Chris Smalling was brought down right in front of David Marshall's goal but Moss was not in the mood to appease their appeals. But if the referee had a bad night, it wasn't nearly as poor a display as many in white shirts.
Mourinho has to work out how to buck the current trend for starting slowly. He has spoken recently of their ability to dominate possession without getting their reward but constantly falling behind doesn't help the cause in that it allows the opposition to become more circumspect. This is United's problem to address and it is up to the birthday boy to fix it.
Oumar Niasse's late winner doesn't stop United from ordering their Wembley suits but it does end their unbeaten run at 17 matches. Teams heading for the famous arch normally do so with a far greater spring than is currently in United's step.