Has Simeone taken Atletico as far as he can?
---
COMMENT
---
Something seemed different this time. Although Real Madrid had beaten Atletico in each of the past three editions of the Champions League, Los Blancos had always been forced to dig deep in a monumental struggle to edge out their city rivals. But not on Tuesday.
Ronaldo hits hat-trick as Madrid thrash Atletico
"Tell me how it feels," read a giant tifo before kick-off in reference to Madrid's European Cup crowns, the last two of which have arrived with victories over Atletico in the final - Lisbon in 2014 and Milan in 2016.
It did not feel good for Atletico's fans, but here they were again in the semi-finals, having marched in their thousands to the Santiago Bernabeu from Plaza Castilla around a mile north in an impressive show of unity and support ahead of the derby.
Thanks to Simeone, the Rojiblancos are competitive again in this fixture, ending almost 14 years without a derby win by claiming the Copa del Rey in 2013 and going on to beat their local rivals several times in La Liga, the cup again and also in the Spanish Supercopa.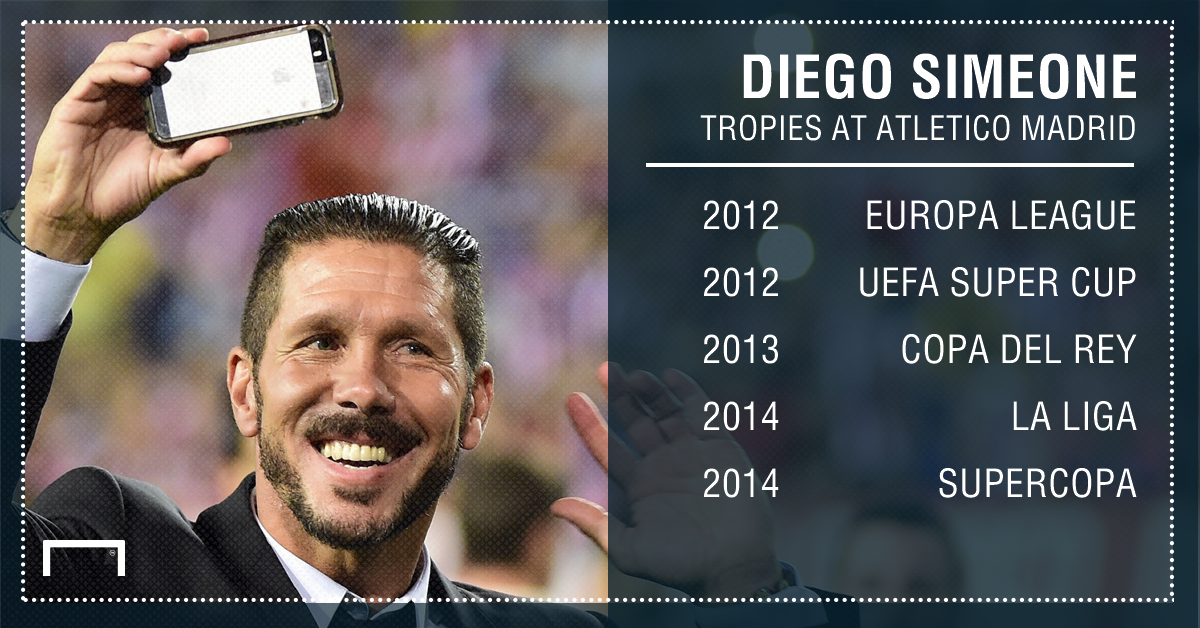 In Europe, however, Madrid have prevailed on each occasion. In Lisbon, they needed a late leveller from Sergio Ramos before winning in extra time. In the quarter-finals in 2014-15, it took a last-minute goal from Javier Hernandez after Atleti were reduced to 10 men, and last season saw Los Blancos win the trophy on penalties.
Simeone still believes in comeback
But that ultra-competitive streak that has characterised Simeone's side in those meetings was missing on Tuesday. This time, it was all too easy for Madrid as Cristiano Ronaldo hit a hat-trick to leave Los Blancos on the verge of another appearance in the final.
Three times Ronaldo was left alone in the area and the Portuguese punished Atletico. Not so long ago, he had found it extremely difficult to score against the Rojiblancos as Simeone's side squeezed spaces in defence, but has hit hat-tricks home and away this season in the derby. 
After the loss in Milan, Simeone admitted that he would consider his future. The pain of a second defeat in the final was almost too much to bear and the sadness was etched on his face when he faced the press at San Siro.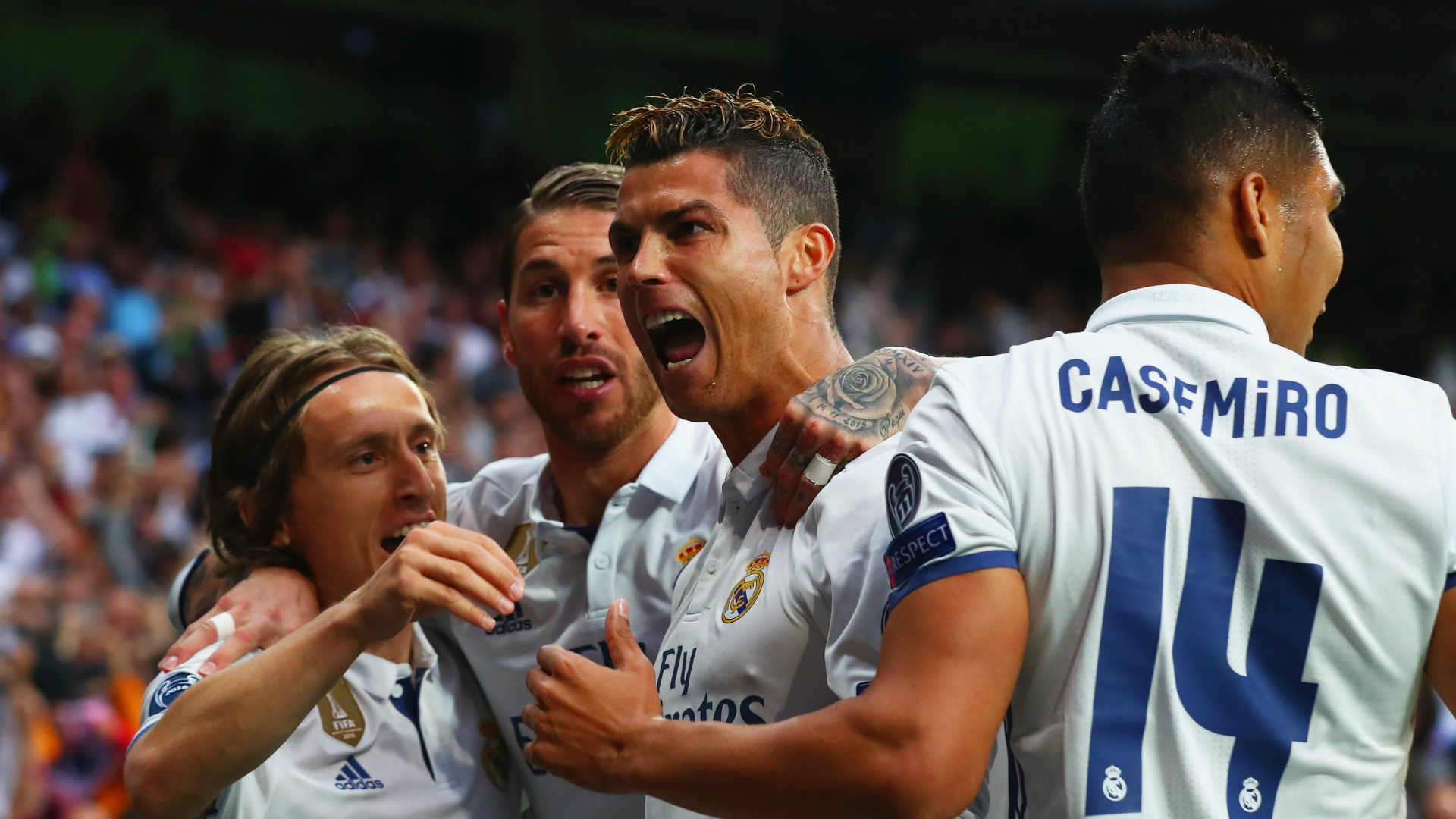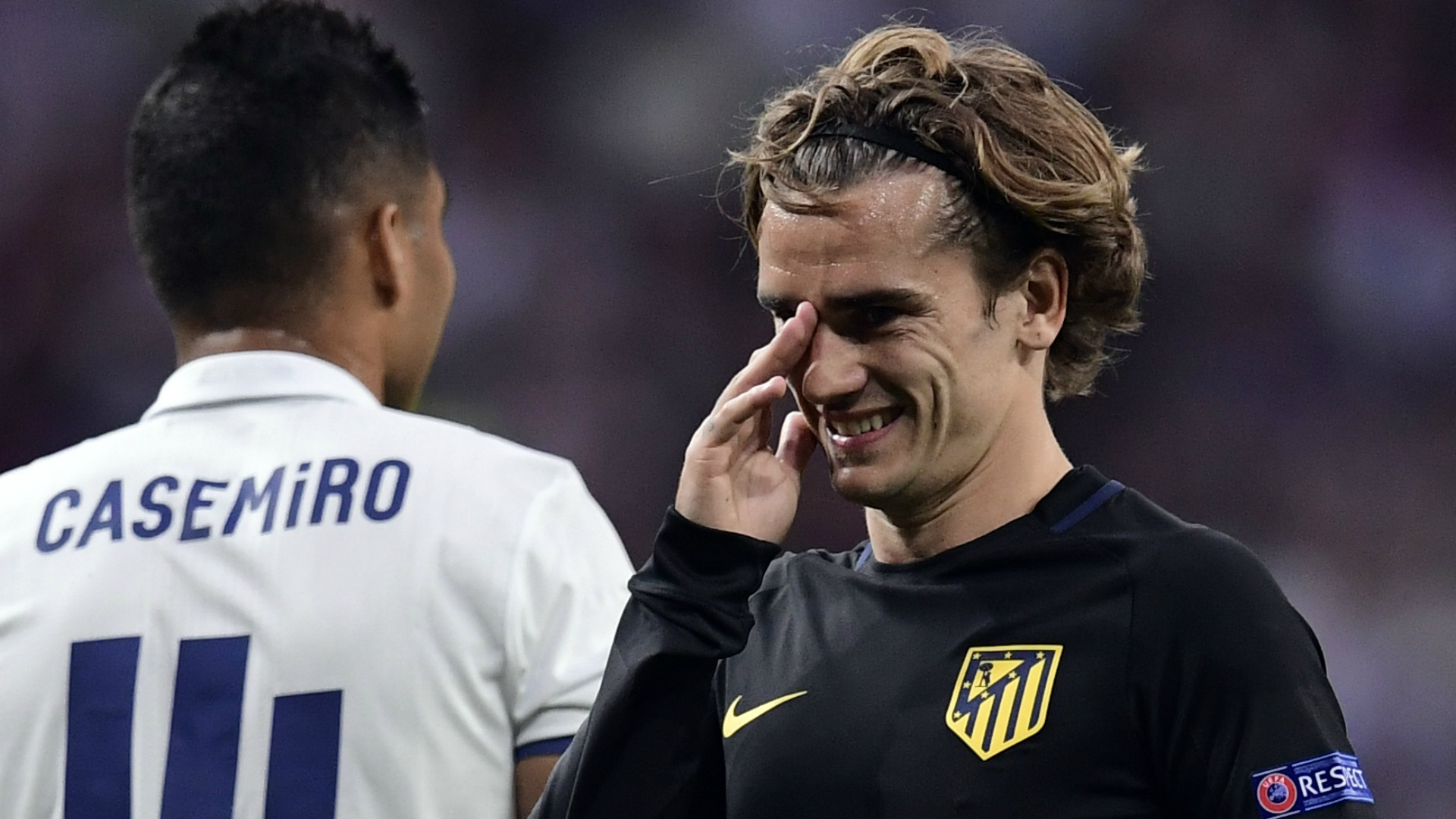 The Argentine coach described that second final loss as "failure", yet his team had come desperately close to the trophy once more. On Tuesday, however, they were nowhere near Zinedine Zidane's side.
Stop whistling me, Ronaldo tells the fans
The 47-year-old said after this match that he still believed in a comeback at the Vicente Calderon next week, but few fans will share that optimism after watching Lucas Hernandez given a torrid time at right-back, Antoine Griezmann isolated in attack and Koke anonymous in midfield.
"Simeone told us that if any of us don't want to play on Wednesday, then we should say so," a dejected Koke said in the mixed zone after the match.
There are unlikely to be any hands raised, but the Argentine coach clearly wants a reaction from his players following a night that may be the most disappointing of all since he took over at the end of 2011.
All of Simeone's five trophies at Atletico were won between 2012 and 2014 and since then, his tenure has been marked by losing to Madrid in the Champions League. And although he is under contract for one more season in Spain, this latest loss could see him consider his position again, especially with Inter pushing for his signature a year earlier than planned.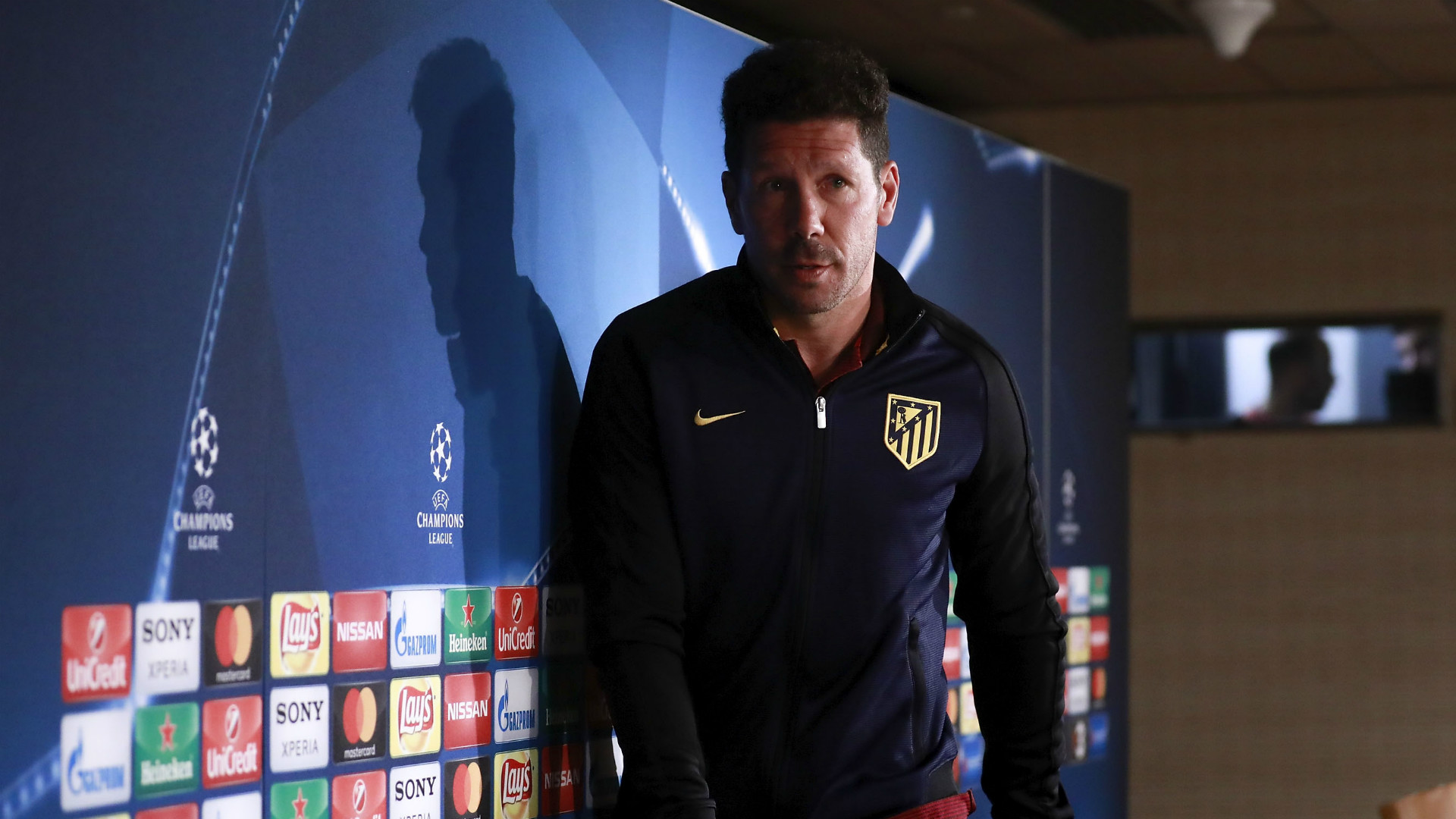 As things stand, Atletico will be banned from registering new players this summer due to a transfer ban for irregularities in the recruiment of youngsters. The club have appealed to the Court of Arbitration for Sport, but will have to wait until June to see if the sanction is overturned.
Even if it is, rising costs to fund the new stadium mean there may have to be sales before big signings can be brought in, with Griezmann's future also very much up in the air.
Inter set up meeting with Simeone
Without the France forward, Atletico would lack some star quality in attack, but there is also the feeling that this team is no longer evolving either, with problems in defence and against Madrid in particular, a real mental block.
Third in La Liga and in the semi-finals of the Champions League, this season has still been a success for Atletico and especially when compared to the club's fortunes prior to Simeone's arrival, but the way the Rojiblancos were beaten by Madrid this time shows the Argentine may just have taken this team as far as he can.