Hamstring injuries: Recovery time, can it ruin careers and footballers who suffered them
Due to the nature of the game, injuries are almost inevitable in football and one of the most common to befall players is a hamstring injury.
The legs are the principle tools used by footballers so they are the body parts most at risk and the hamstring is one of the main components of the leg.
Plenty of footballers have suffered and will suffer a hamstring issue during their careers. Goal brings you all you need to know about the affliction.
---
WHAT IS A HAMSTRING INJURY?
---
Hamstring muscles are found in the back of the thigh (above the knee) and there are three parts involved in movement. On the outside we have the semimembranosus and semitendinosus, while in the middle we have what is known as the biceps femoris.
A hamstring injuries happen when the muscle is stretched beyond its capacity, thus resulting in tears to the tissue. These tears are commonly described in sporting parlance as strains and there are varying degrees of severity, measured from grade one to three.
Why is it common in football?
Hamstring strains are common in football due to the nature of the game, which requires players to rapidly change pace at frequent intervals during a match. Most hamstring issues occur when players are sprinting - an activity which sees more tension present in the muscles.
As with most injuries in sport, the chief preventative measure that one can take is to engage in a thorough warm-up activity. The reason for this is that muscles are more flexible when their temperature is slightly higher than normal.
---
CAN YOU PLAY AGAIN AFTER A HAMSTRING INJURY?
---
Yes, generally speaking, hamstring injuries are not a major cause for concern when it comes to a player's career in the long-term and they are usually able to resume playing within a matter of weeks.
However, depending on the severity of the tear, a hamstring issue can potentially have lasting effects on an individual's acceleration and, consequently, it can even force players to alter their style of play. For example, if a striker's main asset was their ability to speed past opponents, they will have to bolster other aspects of their game. 
The psychological fallout of a hamstring injury can even affect a player's willingness to push themselves to the next level when sprinting, but that naturally depends on each individual.
Hamstring injury treatment
As soon as a hamstring injury is suspected or detected, the afflicted should follow the well-known 'RICE' treatment approach. That is: rest, ice, compression and elevation.
Once swelling subsides and the severity of the tear is known, players are advised to rest until the muscles have recovered and that can take anywhere between three weeks to three months.
A doctor or physiotherapist may also recommend extra targeted exercise in order to help restore the muscle to its former strength.
---
PLAYERS WHO HAVE SUFFERED HAMSTRING INJURIES
---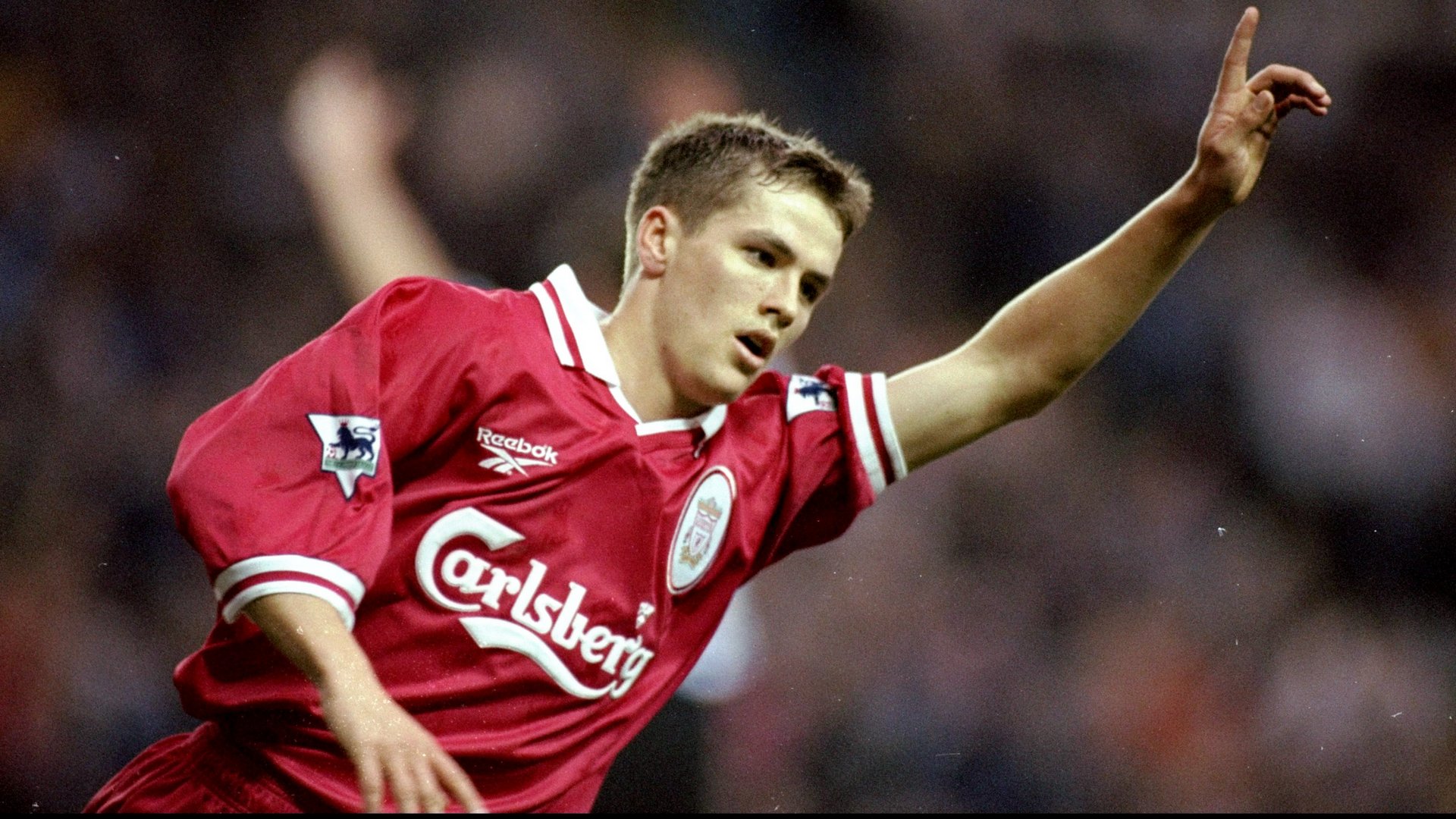 Lots of high profile players have suffered hamstring injuries during their careers, but some have been affected more seriously than others. While not quite a death knell for an individual's career, hamstring injuries have blighted some of the best footballers in the world.
Michael Owen
When Michael Owen burst onto the scene for Liverpool and England in the late 1990s, his lightning pace was one of the chief weapons in his arsenal. The sight of the precocious striker drifting effortlessly past defenders filled fans' hearts with excitement and joy, but everything changed when he suffered a serious hamstring injury at the age of 19 in a game against Leeds United.
"Getting that massive injury at Leeds has probably changed and shaped my whole career," Owen told the Telegraph in 2012. "Since I was 19, I've been compromised. If I did that now, it would be surgically repaired like it's brand new. I wouldn't even know I had an injury. Back then you just let it go.
"I basically run on two hamstrings on my right leg and three on the other. I'm losing a third of the power. If I hadn't done that, 90 per cent of the other injuries wouldn't have happened. I would have been the all-time leading scorer for England."
Despite the major setback, Owen went on to play for the likes of Real Madrid, Manchester United and Newcastle United, scored 40 goals in 89 games for England and won the Ballon d'Or.
Ousmane Dembele
Barcelona's €105 million signing Ousmane Dembele suffered a serious hamstring tear on his full La Liga debut for the Catalan side back in September, which has ruled him out of action for a period of four months
Dembele's sustained a rupture to the biceps femoris in the game against Getafe and the France international travelled to Finland the day after the extent of the injury was confirmed in order to undergo surgery.
The gravity of Dembele's injury was aptly captured when his new team-mates wore shirts with the message 'Courage Ousmane' in the aftermath.
However, unlike Michael Owen, who felt the effects of his hamstring tear throughout his career, 20-year-old Dembele's chances of making a full recovery are boosted by the fact that the medical technology to treat the issue has improved.
Fernando Torres
Spain international Fernando Torres is one of the most fitting examples of how hamstring injuries can wreak havoc on a footballer's career, particularly if their strengths rely on their speed.
The striker arrived at Anfield as one of the brightest attacking talents in Europe, scoring 24 goal in 33 league appearances for the Reds in his maiden season, but a series of hamstring injuries swiftly curtailed his impact and ultimately led to his decline.
Torres suffered not one but three hamstring injuries in the space of one season in 2008-9 and the impact was felt for the remainder of his career.  The Spaniard failed to reach the individual heights of his first campaign on Merseyside and continued to falter following his switch to Chelsea in 2011.
He may have won the Champions League and Europa League as well as the World Cup and two European Championships, but, individually, he was never the same.
Now back at Atletico Madrid, Torres managed to resurrect his career somewhat, but the impact of the hamstring injury is summed up by his reflection in his 2009 book El Nino: My Story that it was a "hammer blow" to have an affliction in the muscle that he "lives by".