FC Dallas tops Goal's preseason MLS power rankings
The 22nd Major League Soccer season is nearly upon us, and by the powers of expansion there are now 22 MLS clubs dotted across the continent.
While 2017 will surely surprise us with midseason signings, unexpected winning streaks and drops in form, enough is known about each team for pundits and fans alike to formulate opinions. Rosters are nearly set, the offseason is complete, and preseason matches have given us glimpses of what's in store.
With all of that in mind, let's get to Goal's preseason MLS power rankings...
(Our preseason MLS power rankings were voted on by Goal's editors and writers. Comments written by Rudi Schuller.)
---
1. FC DALLAS
---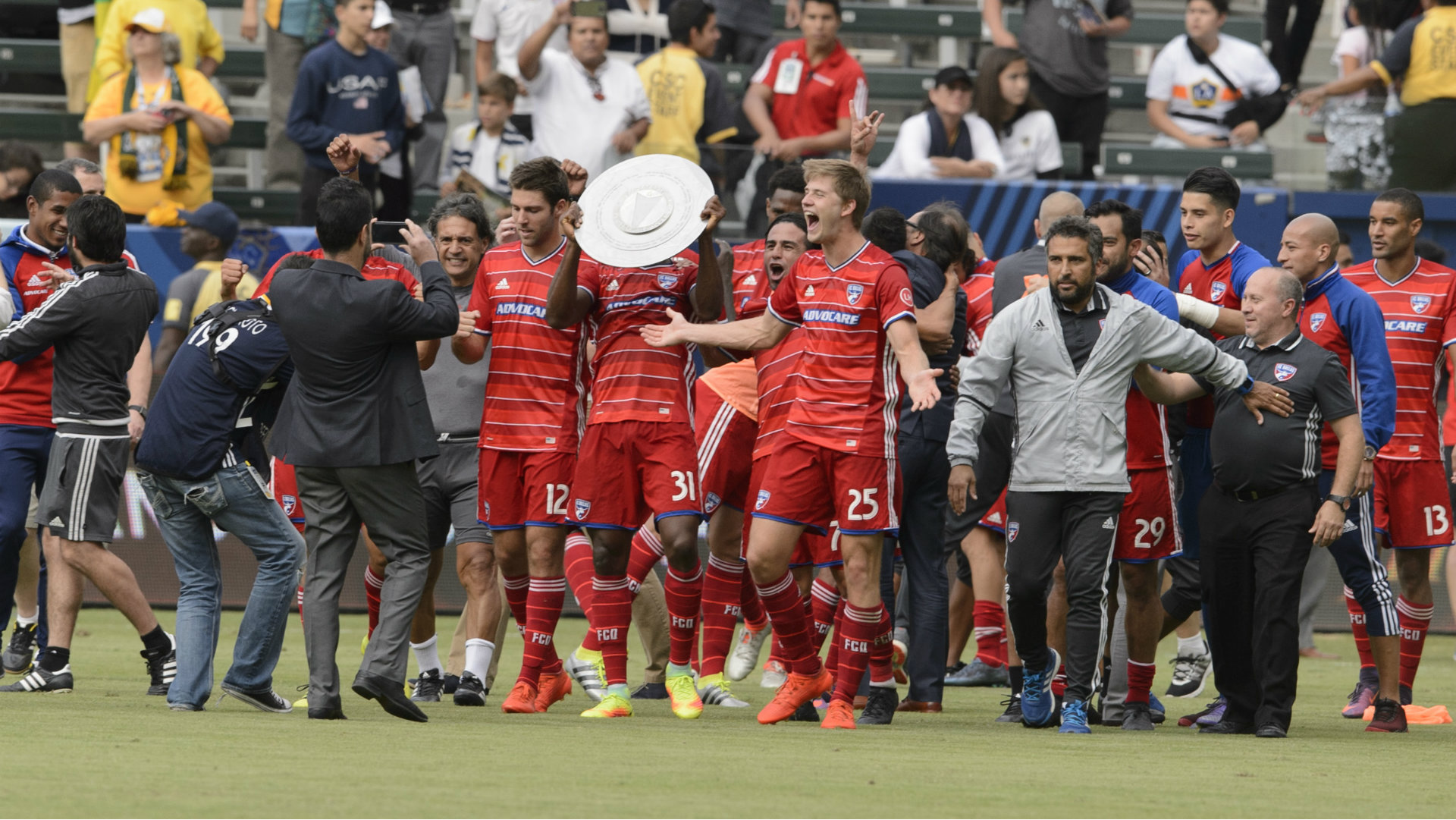 It's easy to see why Goal's editors almost unanimously voted FC Dallas in the No. 1 slot.
The Texas club is built for success, featuring exciting young homegrown talent and bolstered by clever foreign signings. It's all brought together by head coach Oscar Pareja, who has shown the ability to put together a highly competitive squad wherever he goes.
Dallas won two of the three domestic trophies available last year, and the club has gotten off to a bright start in the CONCACAF Champions League knockout round. Can FCD top last season's trophy haul?
FC Dallas season preview
Pareja, FCD fixated on MLS Cup 
---
2. SEATTLE SOUNDERS
---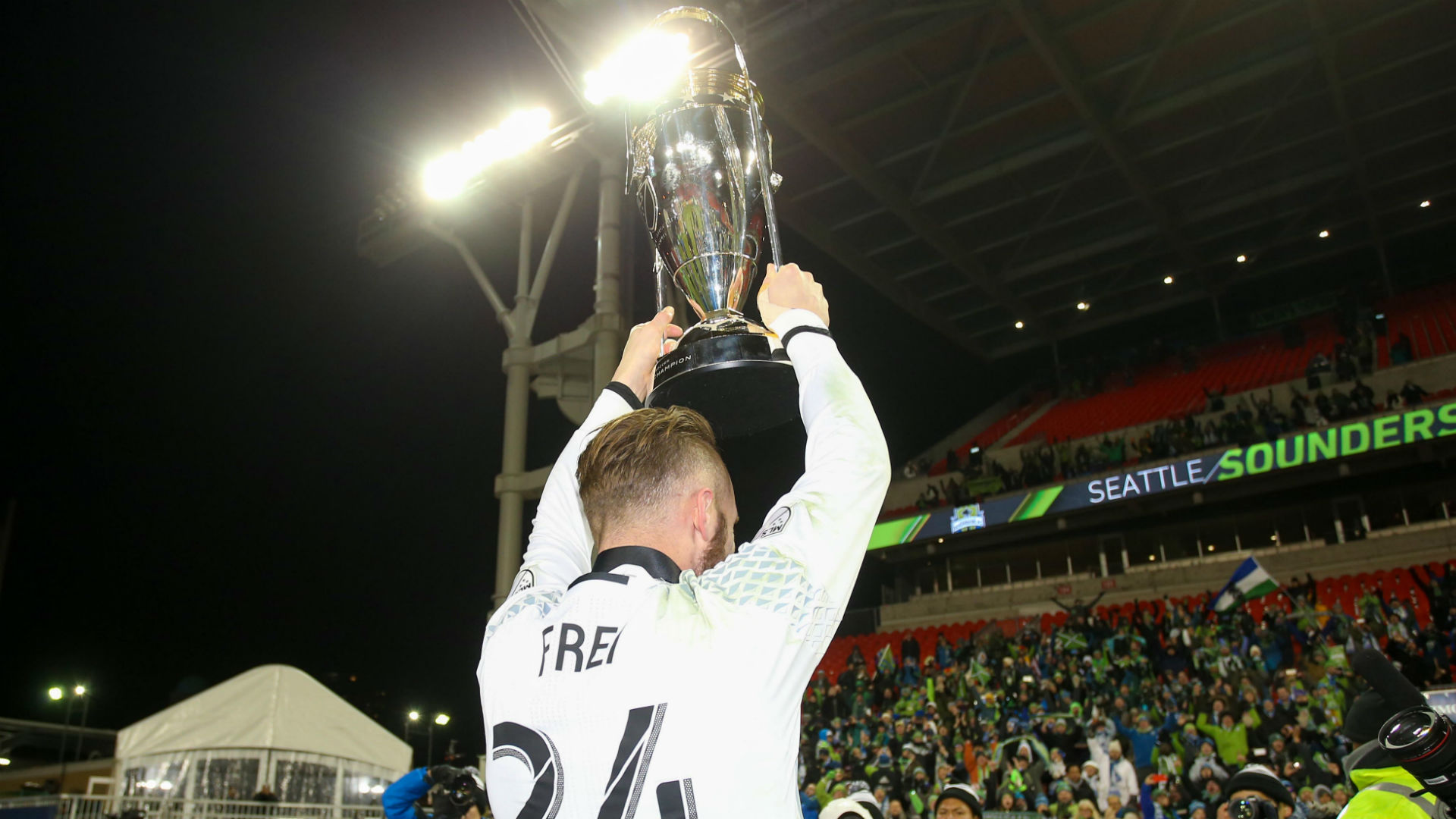 The Sounders brushed off a woeful start to 2016 by being nearly unbeatable in the second half of the year and riding that torrid form all the way to MLS Cup.
With an offseason highlighted by the news that Clint Dempsey is back to full health, Seattle will enter 2017 as one of the most fearsome attacking teams in the league. Newcomers Will Bruin and Harry Shipp will only add to the Sounders' enviable offense, leaving defensive depth as the only question mark for Brian Schmetzer's side.
Seattle Sounders season preview
Sounders looking to stay strong
---
3. TORONTO FC
---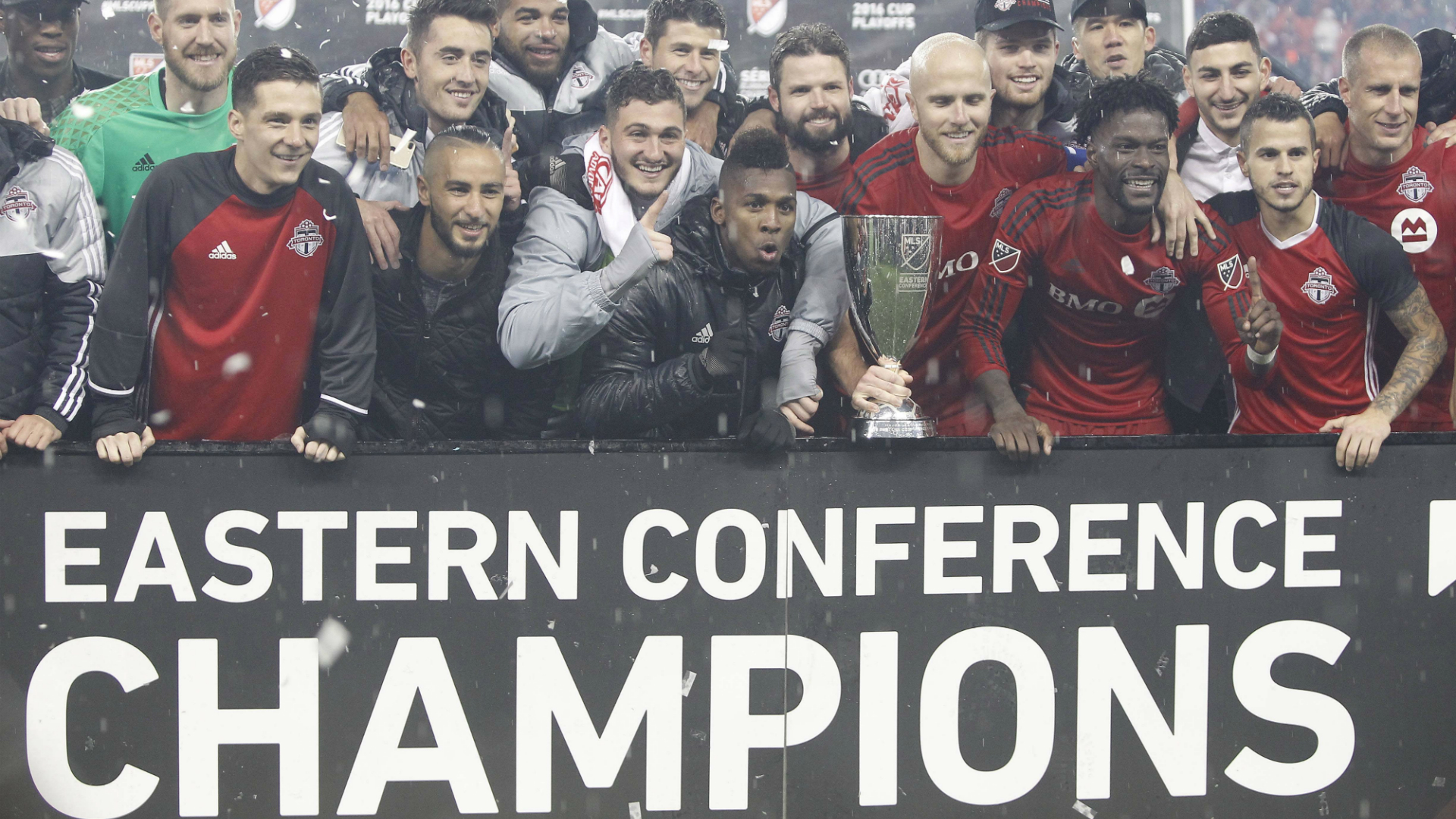 The Toronto FC brass are telling anyone that'll listen about how stability is the name of the game for the Canadian club this year, and with the entire starting XI from last year's MLS Cup runner-up squad back the hope is that the results will be just as good — or better.
TFC has cruised through the preseason, with a 4-1 loss to Chicago last week as the only blemish for the core players (an earlier defeat to a college team featured a ton of trialists and reserve players). With everyone knowing their roles, the club should be able to hit the ground running.
Toronto FC season preview
TFC aims for consistency in 2017 
---
4. NEW YORK CITY FC
---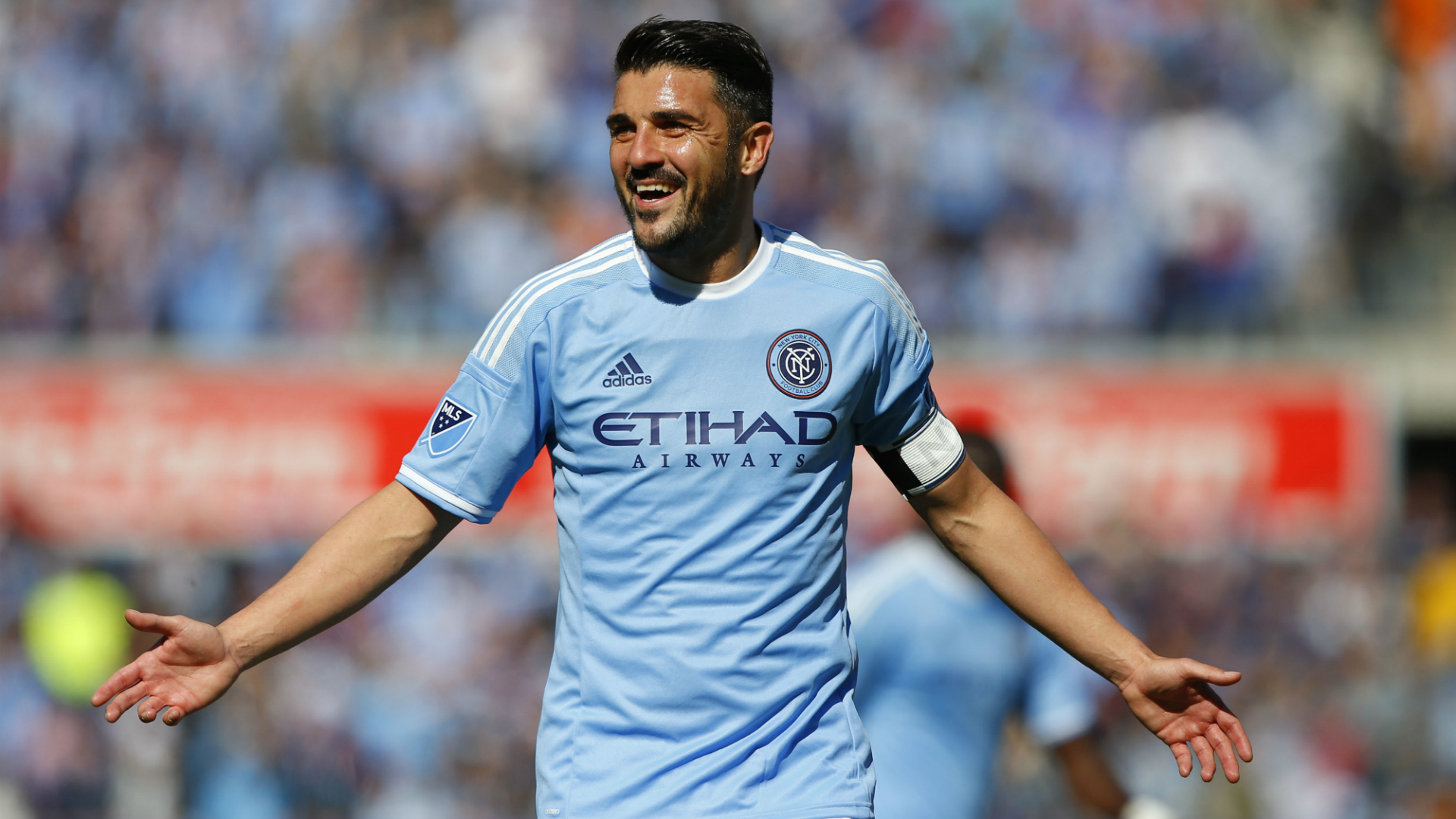 Patrick Vieira's youth movement continued over the offseason, as several thirty-somethings were jettisoned in favor of a more energetic core of players.
That's not to say the older heads won't have a place on the new-look NYCFC, of course. Reigning MLS MVP David Villa has shown his usual fire in the presesaon and Andrea Pirlo will once again be a key contributor in the middle of the park, but the focus on flashy names has definitely been muted in the months since the club's exit from the playoffs.
With upgrades at goalkeeper and an injection of energy in the midfield, NYCFC looks ready to take another step after a big leap forward in 2016. But just as it was last year, the question remains: Can this team defend?
New York City FC season preview
Wallace, Matarrita reunited in NYC
---
5. NEW YORK RED BULLS
---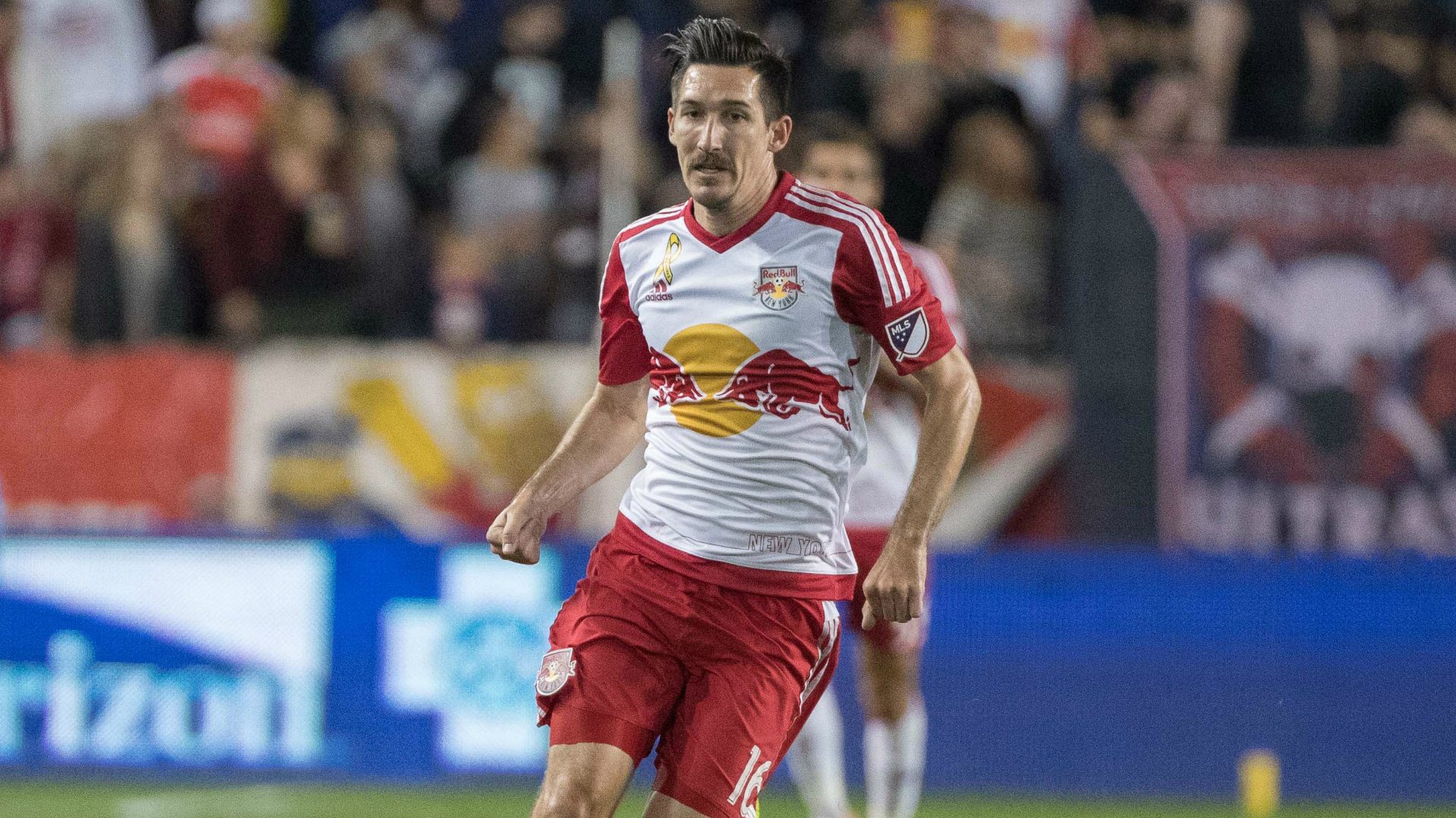 After what has been one of the strangest offseasons in recent memory, the New York Red Bulls head into 2017 with a number of question marks looming over the club.
Can Jesse Marsch handle increased responsibility after Ali Curtis' departure? Will Sean Davis be able to fill Dax McCarty's shoes? Will the Red Bulls get off to another sluggish start to the season?
The club remains one of the best top-to-bottom squads in MLS, but until it can prove on the field that it hasn't been negatively impacted by its bizarre offseason it will remain just behind the upper echelon.
New York Red Bulls season preview
Playoff loss compels NYRB's revamp 
---
6. COLORADO RAPIDS
---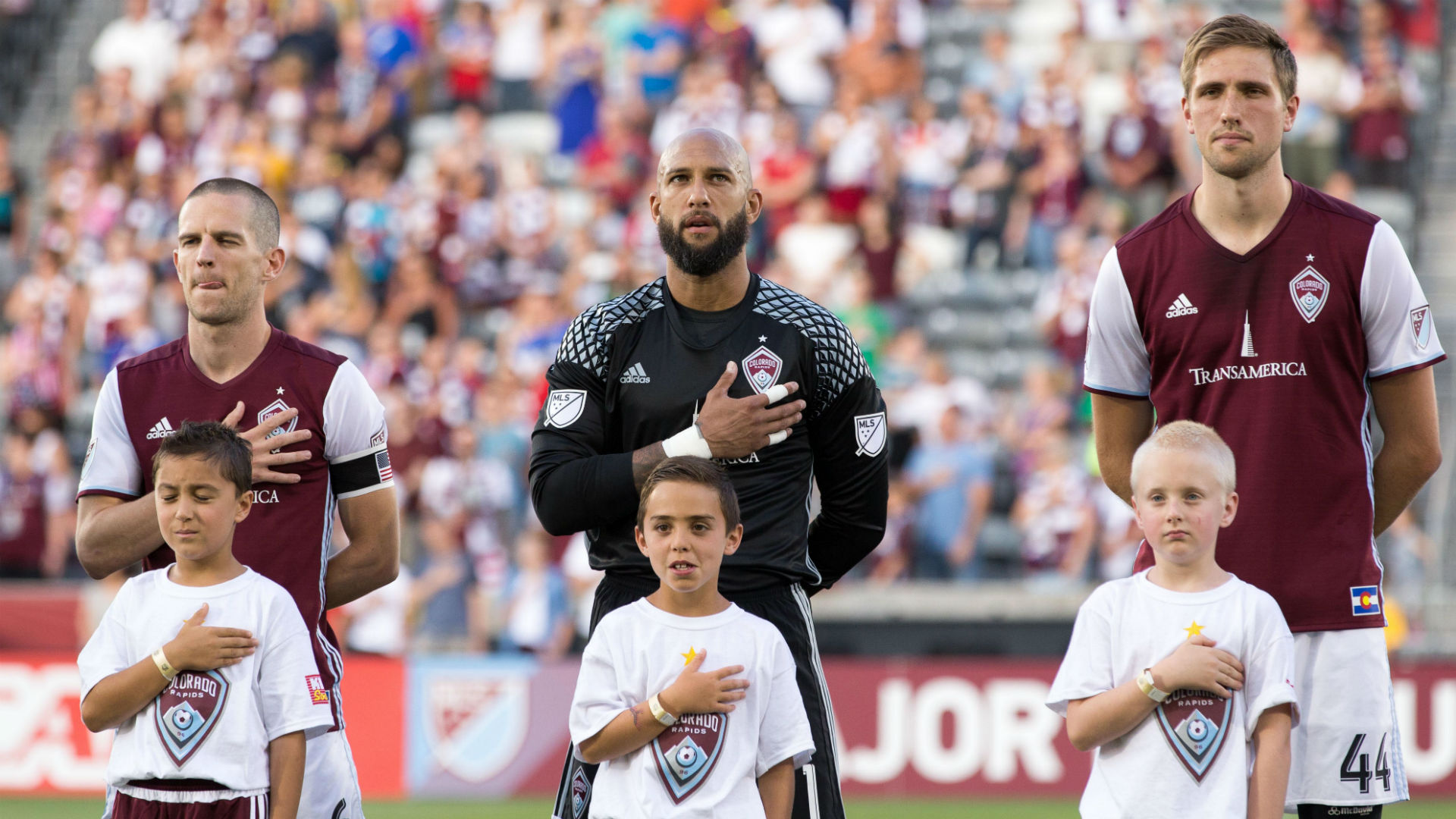 It appears that 2017 will continue the trend that saw the Colorado Rapids become one of the toughest teams in MLS to beat.
With a no-nonsense squad that has put together a predictable preseason — some wins, some losses and some draws, but no real big results against MLS clubs one way or the other — the Rapids appear ready to be the team that lives and dies by the smallest or margins.
That may spell doom for other clubs, but with a roster as defensively sound as Colorado's, it should mean more points gained than lost.
Colorado Rapids season preview
Rapids looking for balance in '17
---
7. LA GALAXY
---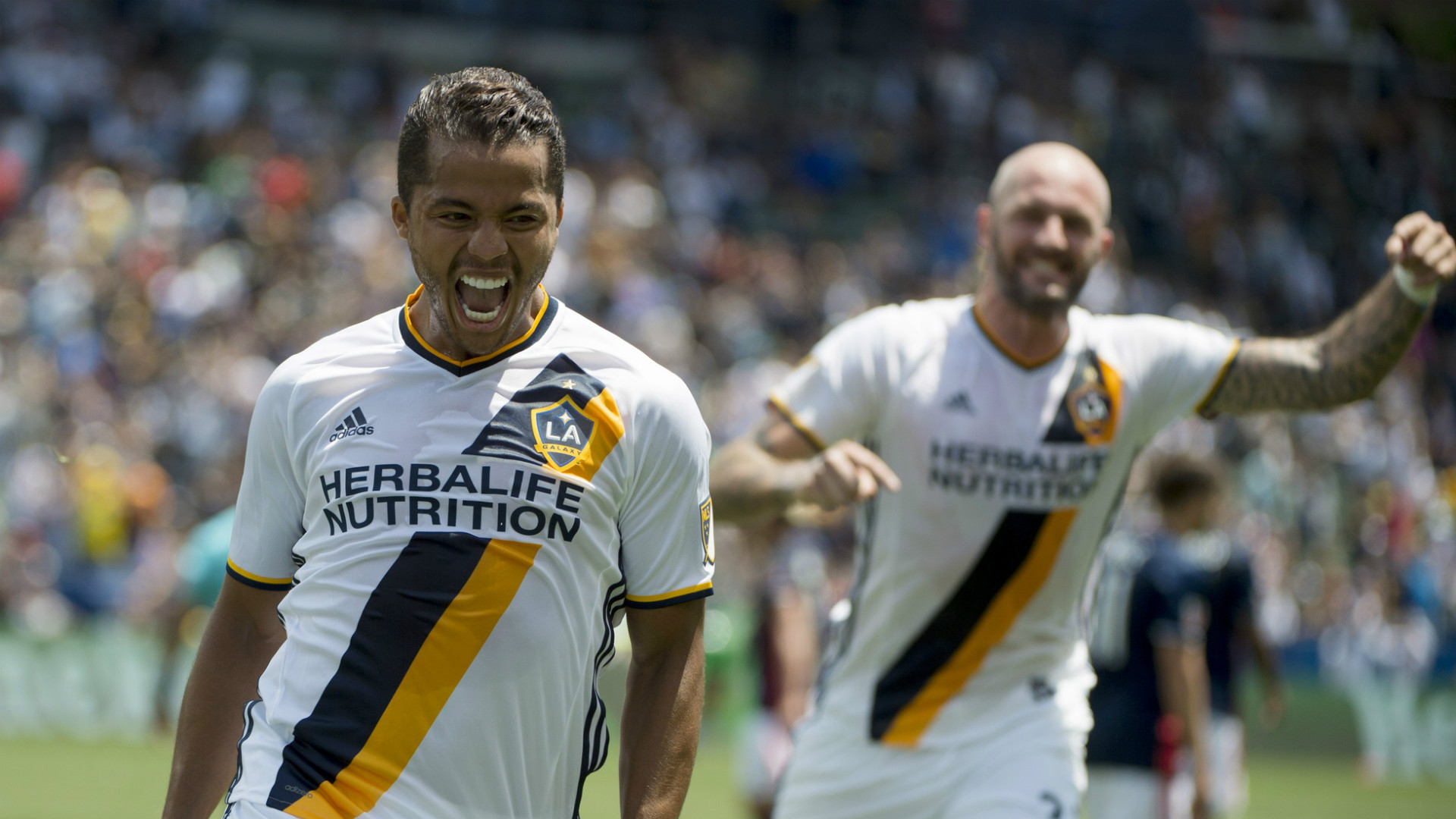 No club has undergone as big an organizational overhaul as the LA Galaxy did this offseason.
Gone are Bruce Arena and his entire coaching staff, along with the likes of Robbie Keane, Steven Gerrard and Landon Donovan. In their place are Curt Onalfo, along with new players Romain Alessandrini, Joao Pedro and Jermaine Jones.
The Galaxy of old this is not, and while some star power remains — this is Giovani dos Santos' team now — no one knows how much the shift in staffing and club culture will affect the most successful team in league history.
LA Galaxy season preview
Onalfo confident he can lead Galaxy
---
8. MONTREAL IMPACT
---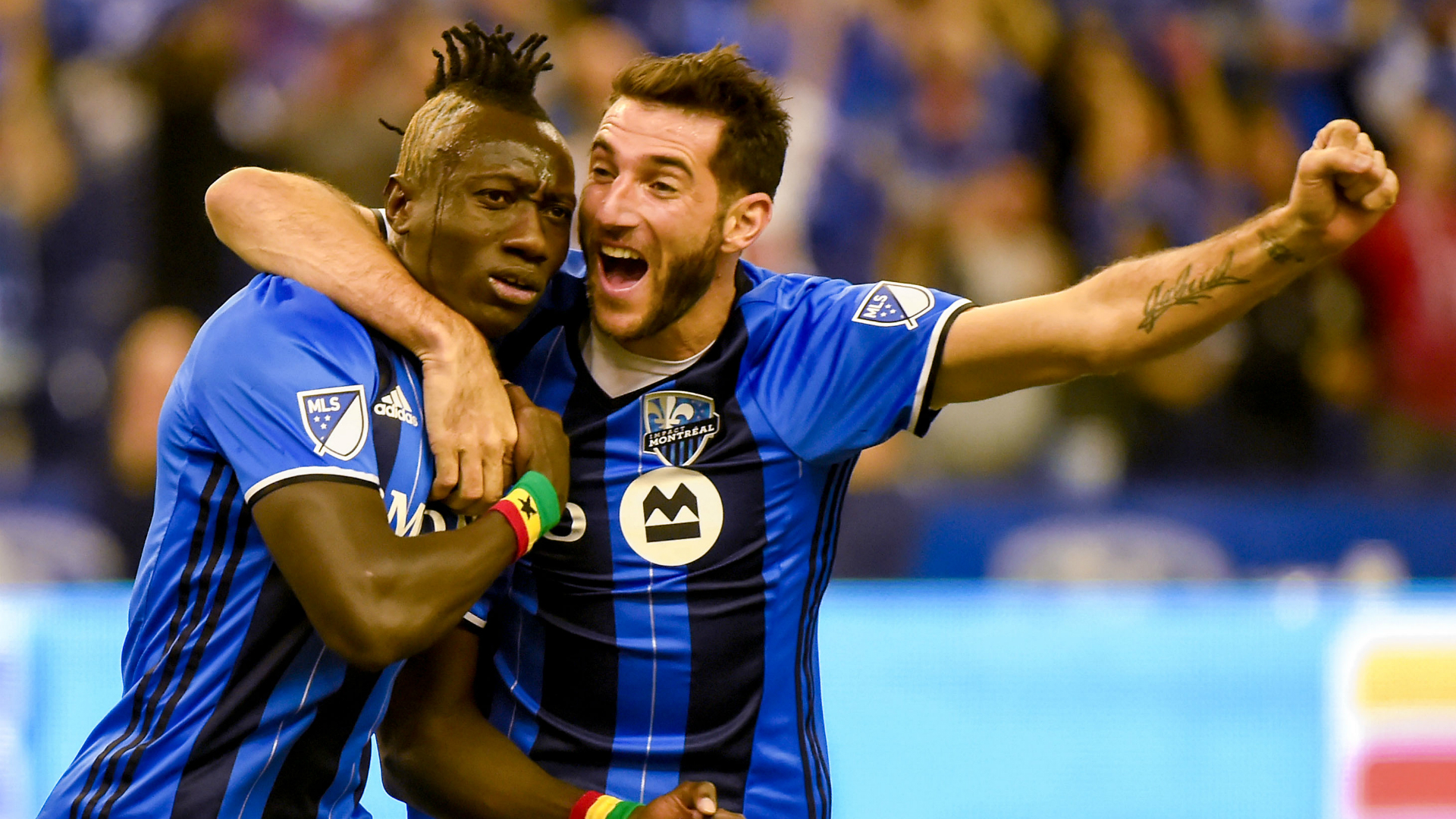 Like their biggest rival, the Montreal Impact have preached consistency over the offseason, with most of their core back after a thrilling run to the Eastern Conference final.
The biggest returnee is Ignacio Piatti, who appeared close to a move back to his native Argentina. With the 32-year-old back in the fold and a familiar supporting cast raring to go, the only issue dogging the Impact is the age of its starting XI. The veteran-heavy squad should be fine to open the season, but can it stay intact over the length of an entire MLS campaign?
Montreal Impact season preview
Impact ready for life after Drogba
---
9. SPORTING KANSAS CITY
---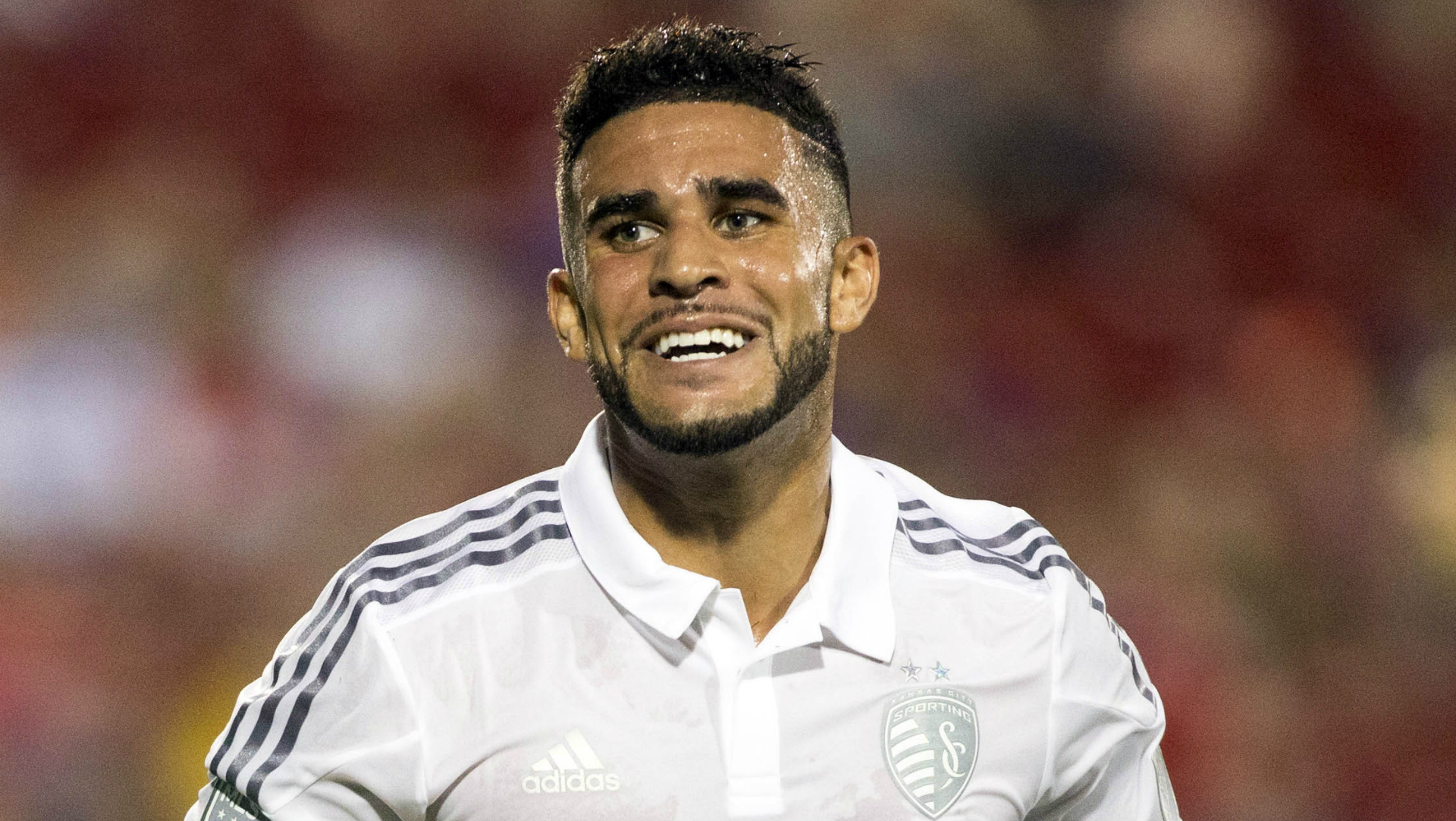 A disappointing 2016 by Sporting Kansas City's standards is in the past, and the club is gearing up for another dogfight in a strong Western Conference.
Despite scoring 16 goals last year, Dom Dwyer will be expected to step up offensively by Peter Vermes, as SKC has very little in the way of proven MLS attacking talent. With a big influx of inexperienced players it would seem that SKC is on the verge of taking a step back, but the last few years have shown that you can never truly count out a Vermes-led side.
Sporting Kansas City season preview
Can a revamped SKC win it all?
---
10. D.C. UNITED
---
Another year, another D.C. United roster loaded with unsexy-but-solid MLS talent.
Ben Olsen's side only lost once in the preseason, and the familiarity between the players should be able to continue that steady form when the games start to matter.
This is a team that sharply divided our editors' opinions, as it was placed as high as seventh and as low as 17th in our polling.
D.C. United season preview
DCU lays groundwork for new era
---
11. PORTLAND TIMBERS
---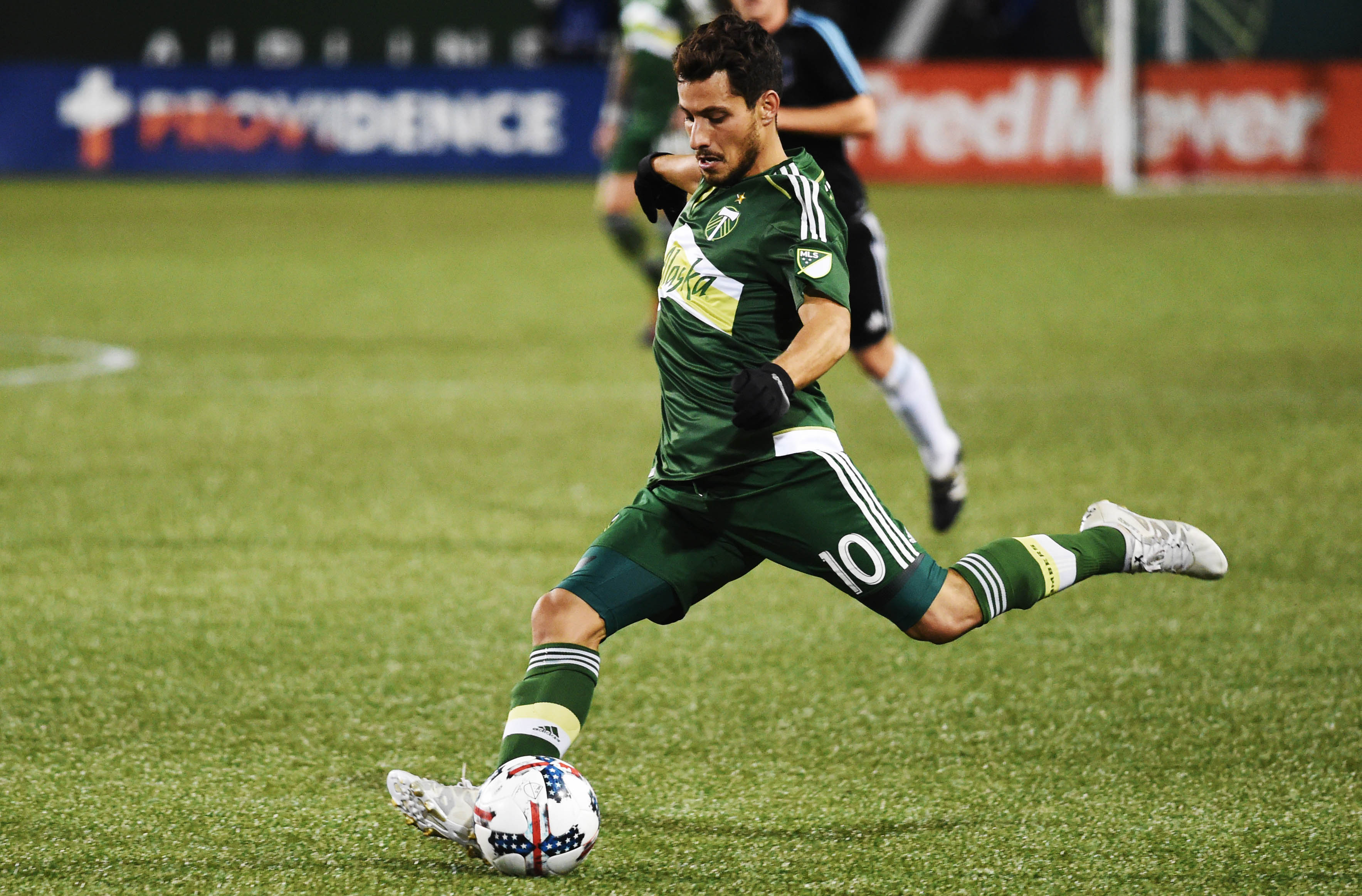 Portland has had an unspectacular preseason, only winning once despite hosting its own tournament.
Newcomer Sebastian Blanco is expected to fit in quickly with an exciting attacking corps, but question marks on the back line and issues of chemistry pushed the Timbers down to this spot.
Portland Timbers season preview
Timbers count on key additions
---
12. PHILADELPHIA UNION
---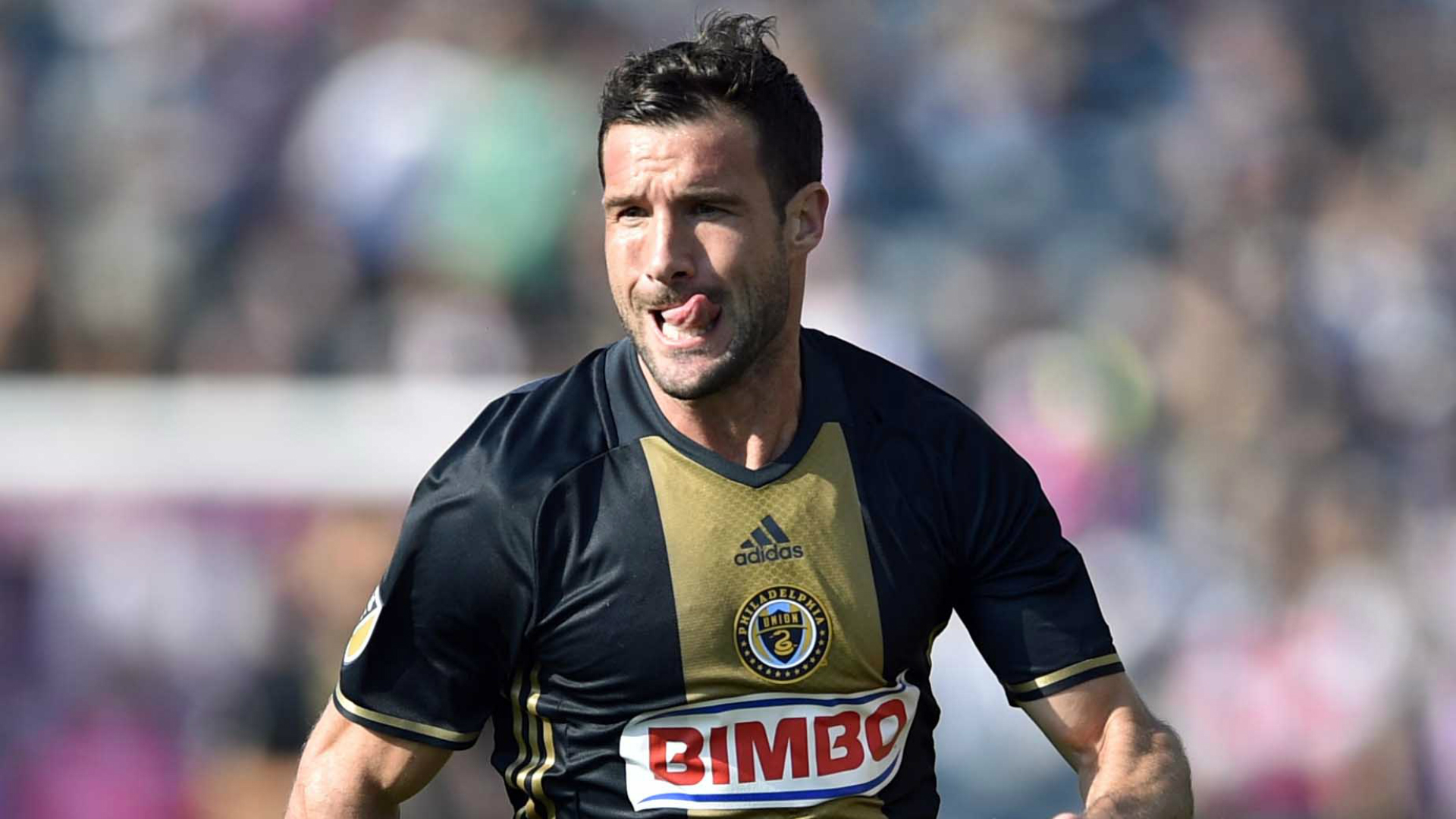 Several years of mediocrity have taken their toll on the club, but Earnie Stewart's vision showed glimpses of promise last year.
Without any notable names joining from within MLS over the offseason, the Union are gambling that a handful of outsiders will be enough to boost the existing core to a better showing in 2017.
Philadlephia Union season preview
Curtin facing big year with Union
---
13. ATLANTA UNITED
---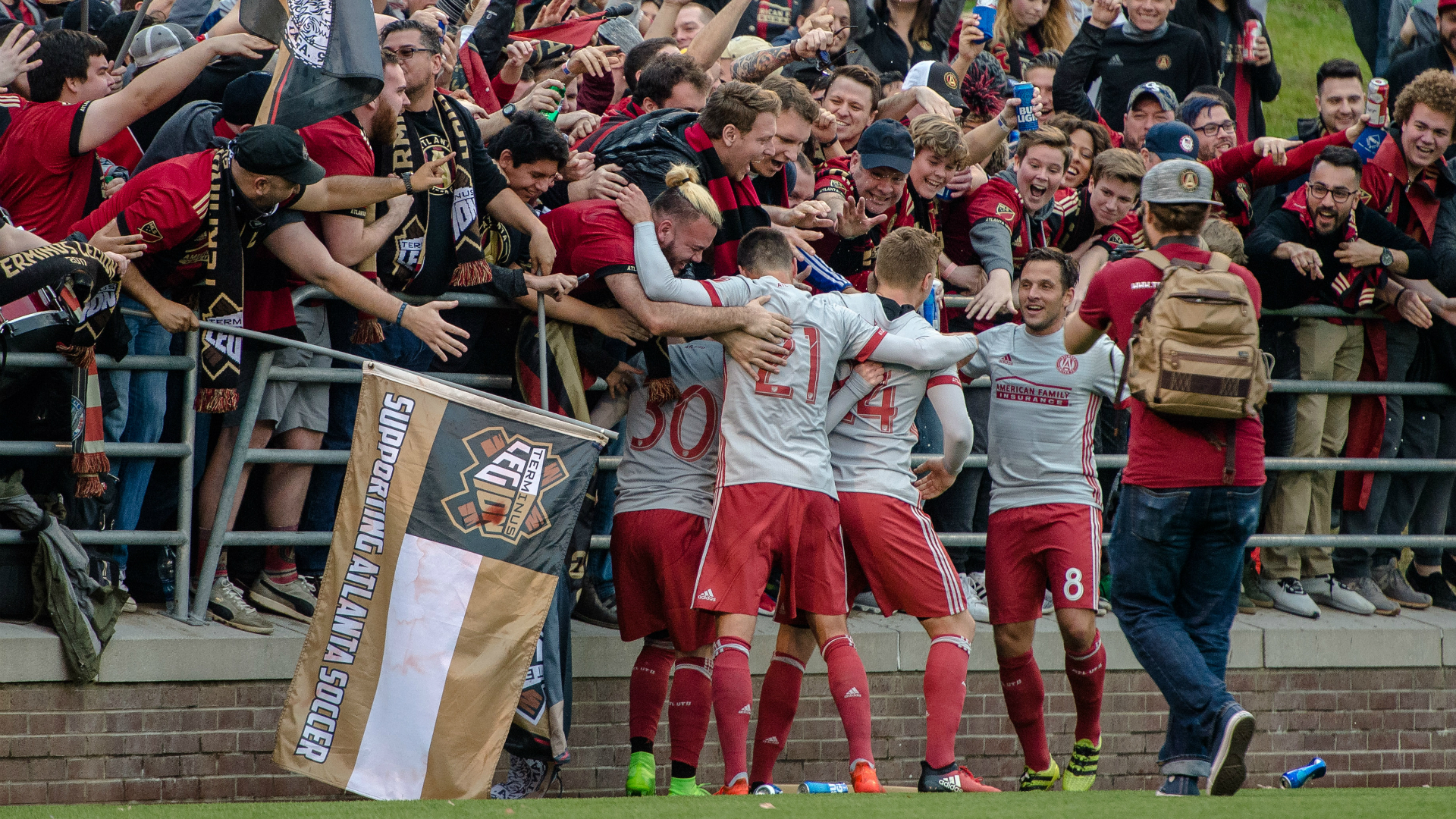 No club has made as much noise ahead of its inaugural season since Seattle nearly a decade ago, and the Tata Martino-led side looks to make an impression right out of the gate.
With a huge fan base that has already shown a willingness to travel with its team, several high-priced young Latin American players, and a solid core of MLS veterans, Atlanta has observers all over the league excited.
But the usual questions about expansion teams remain: Can Martino get his team to jell quickly? And will the team exhibit enough depth to compete over 34 games?
Atlanta United season preview
Martino looks to leave Atlanta legacy
---
14. REAL SALT LAKE
---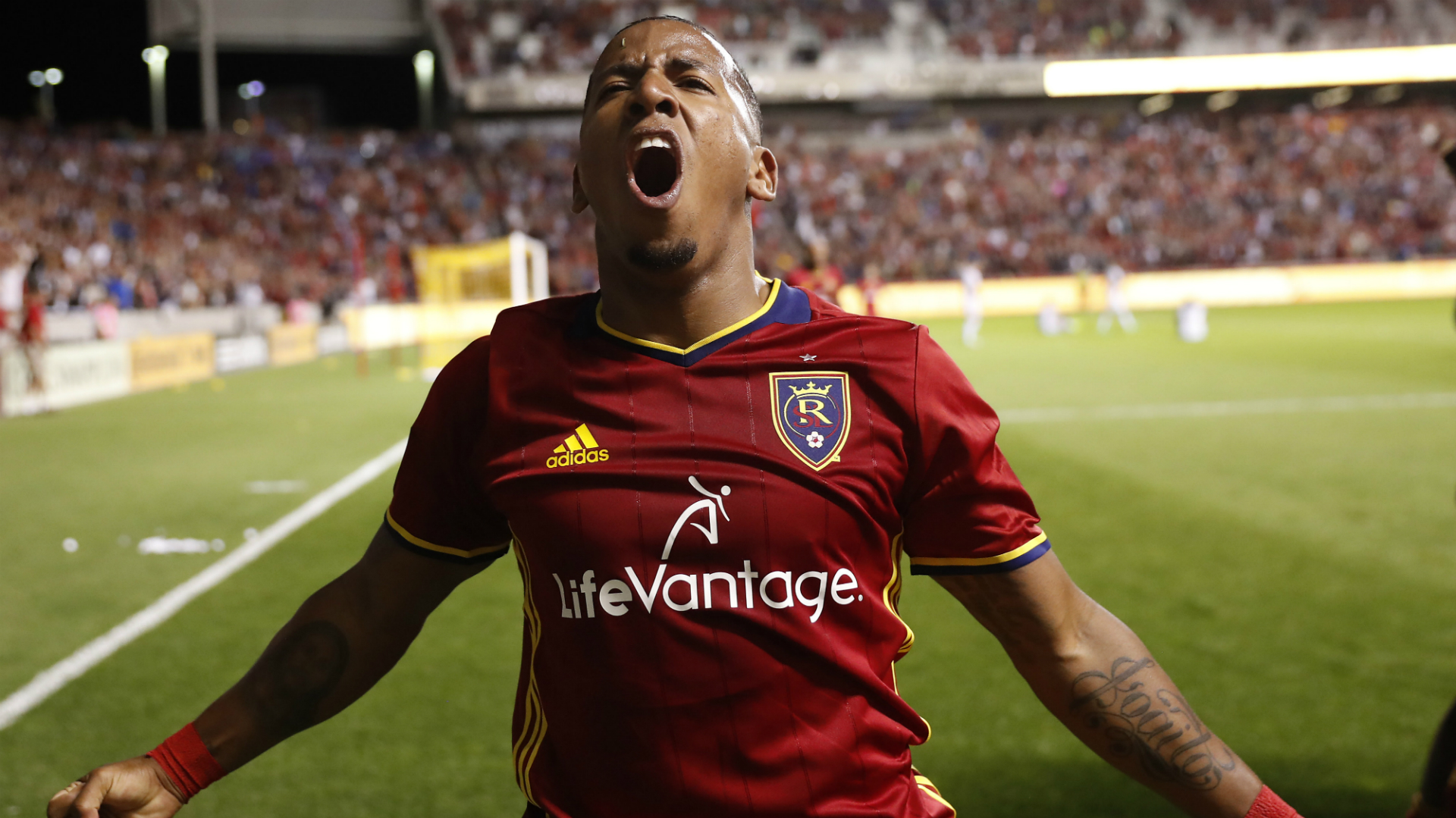 A team in transition, RSL has too many holes in its roster to be considered a true contender in 2017.
However, there is enough talent in the lineup to do some damage, and it wouldn't surprise us to see this team sneak into the playoffs once again.
Real Salt Lake season preview
RSL aims for seamless transition
---
15. COLUMBUS CREW
---
The Ohio side fell apart last season after hosting MLS Cup the year prior, although the emergence of Ola Kamara as a top-tier MLS scorer provided hope in an otherwise forgettable campaign.
Gregg Berhalter has had an entire offseason to build around the Norwegian striker. Will it be enough?
Columbus Crew season preview
Columbus rebuilding from the back 
---
16. NEW ENGLAND REVOLUTION
---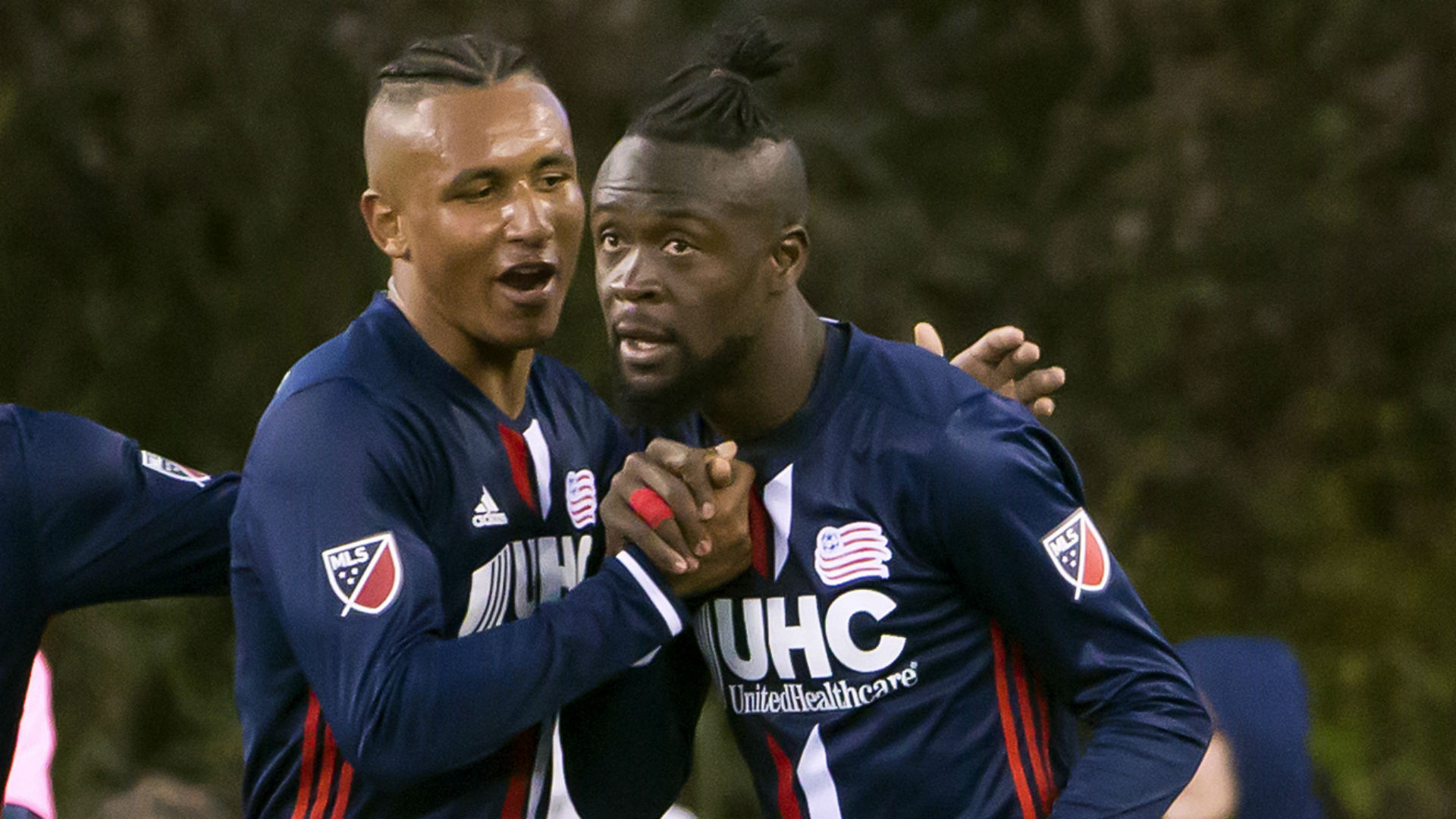 The Revs have mostly stood pat while the rest of the Eastern Conference has seemingly improved ahead of the 2017 season.
With an attack that doesn't seem to have a place for Kei Kamara and very little buzz surrounding the side despite an array of individual talent, New England will need to show us why they deserve to be placed higher. 
New England Revolution season preview
Revs hoping to build off 2016 lessons
---
17. ORLANDO CITY
---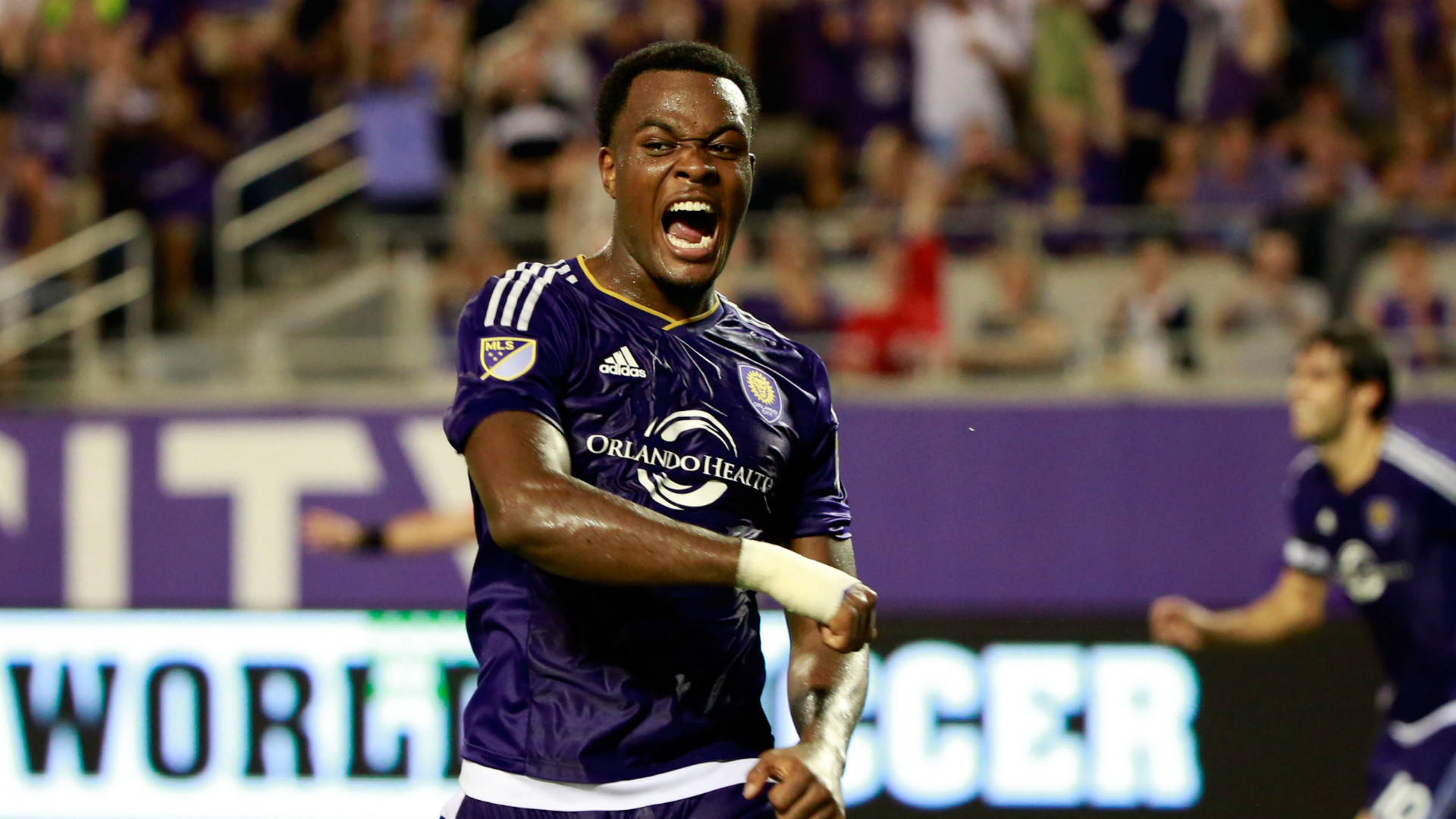 A beautiful new stadium aside, the Lions have given their fans very little to look forward to over the offseason.
Lethargic preseason performances coupled with a side still searching for its identity make for a very tumultuous time in Central Florida. Fortunately for Jason Kreis, the team has enough weapons to play some exciting soccer, but it can't be expected to win every game 4-3.
Orlando City season preview
Kreis gets shot at redemption  
---
18. VANCOUVER WHITECAPS
---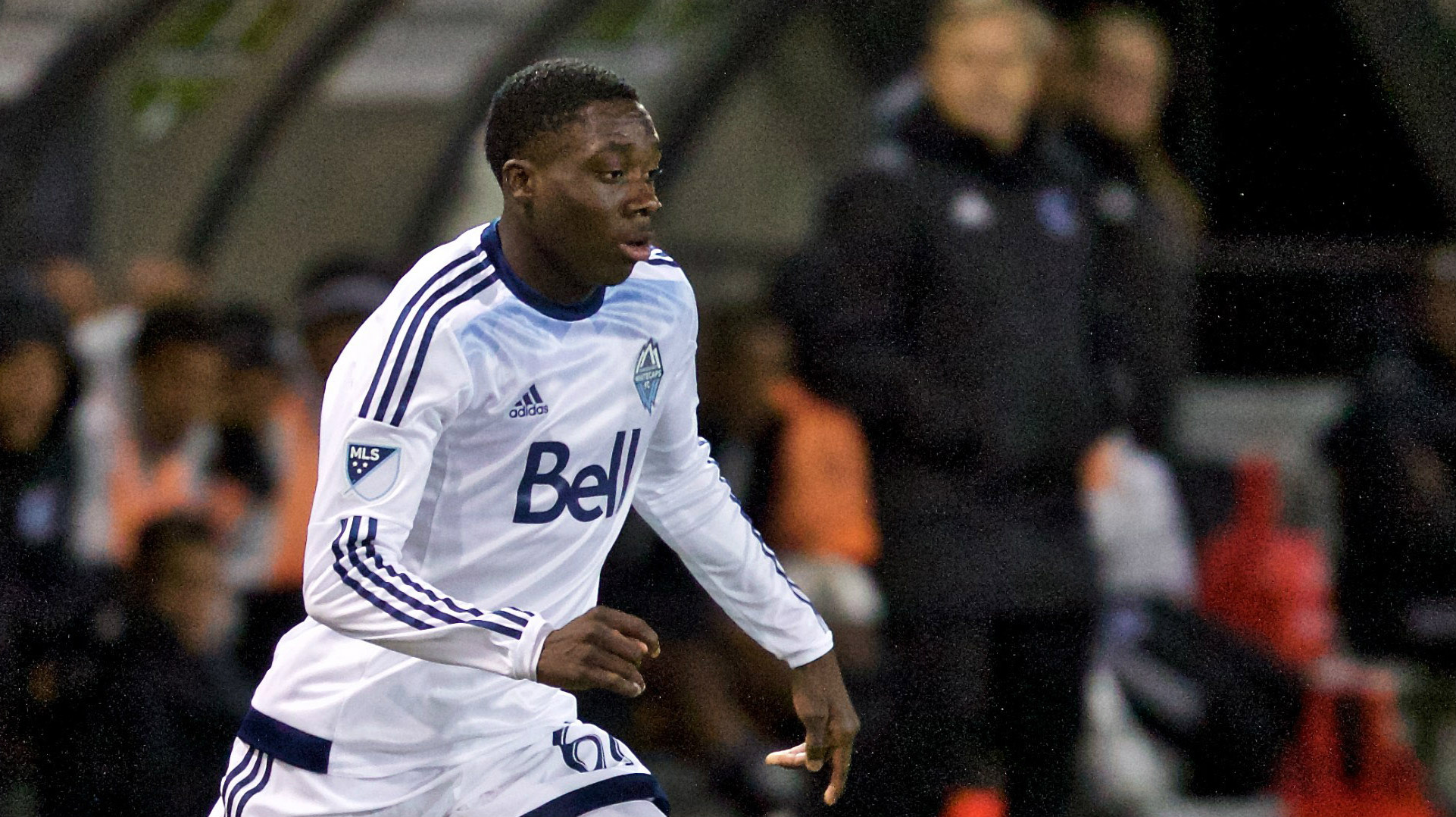 The 'Caps have suffered the ignominy of watching their rivals in both Cascadia and Canada taste success over the past couple of years, and a stubborn lack of tactical flexibility continues to hamper the club on the field.
Fredy Montero will help solve the goal scoring woes that have plagued the side for three years, but its other high-profile attacking addition will be out for most of the season. Vancouver will need to get the most out of an unremarkable squad if the postseason is to be attainable.
Vancouver Whitecaps season preview
Vancouver motivated by rivals' success
---
19. CHICAGO FIRE
---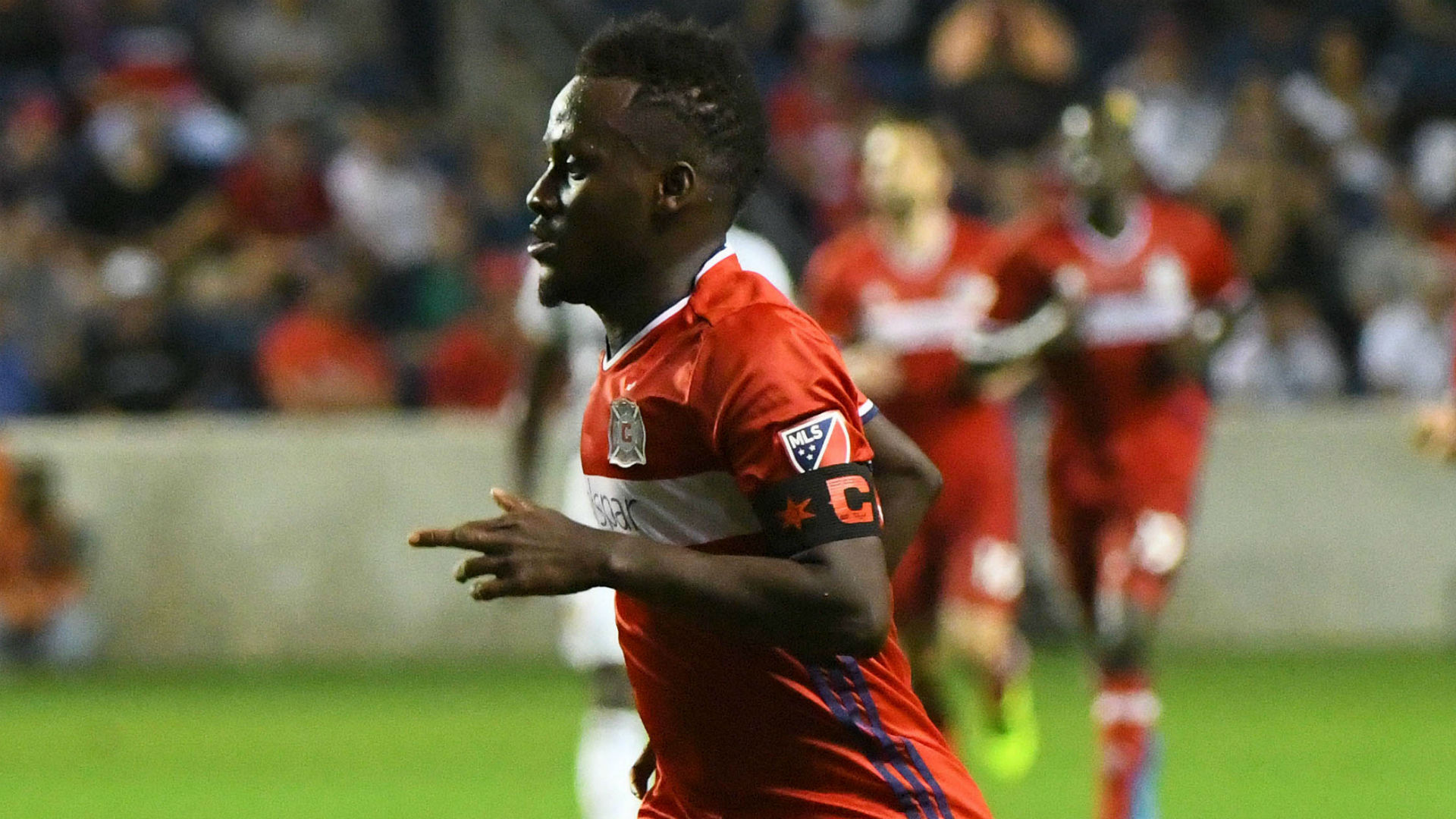 Veljko Paunovic's reshaped side has looked great in the preseason, winning every game — including comprehensive victories over Eastern Conference heavyweights Montreal and Toronto.
However, the Fire's past two seasons weigh heavily on our minds, and we'll need to be convinced in meaningful games that this is a club on the upswing. The pieces are there for a considerable upswing, now the hard part — execution — begins.
Chicago Fire season preview
Fire bolster team spine for 2017 
---
20. HOUSTON DYNAMO
---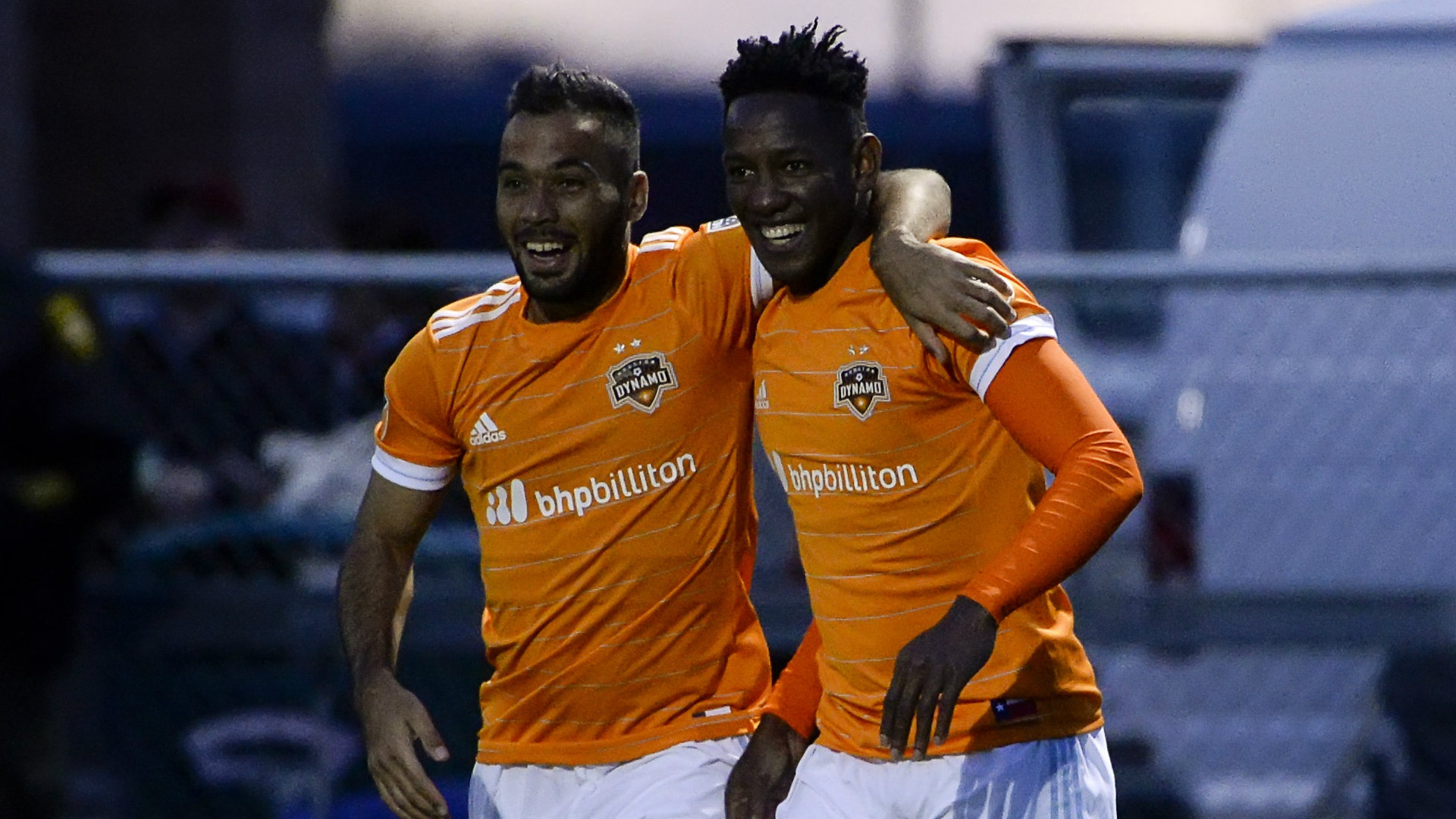 Wilmer Cabrera is a talented coach, but it may be too much to expect a winning season in South Texas this year — especially after a tumultuous 2016 campaign that saw three different men holding the reins.
Houston Dynamo season preview
Can Dynamo emulate FCD?
---
21. SAN JOSE EARTHQUAKES
---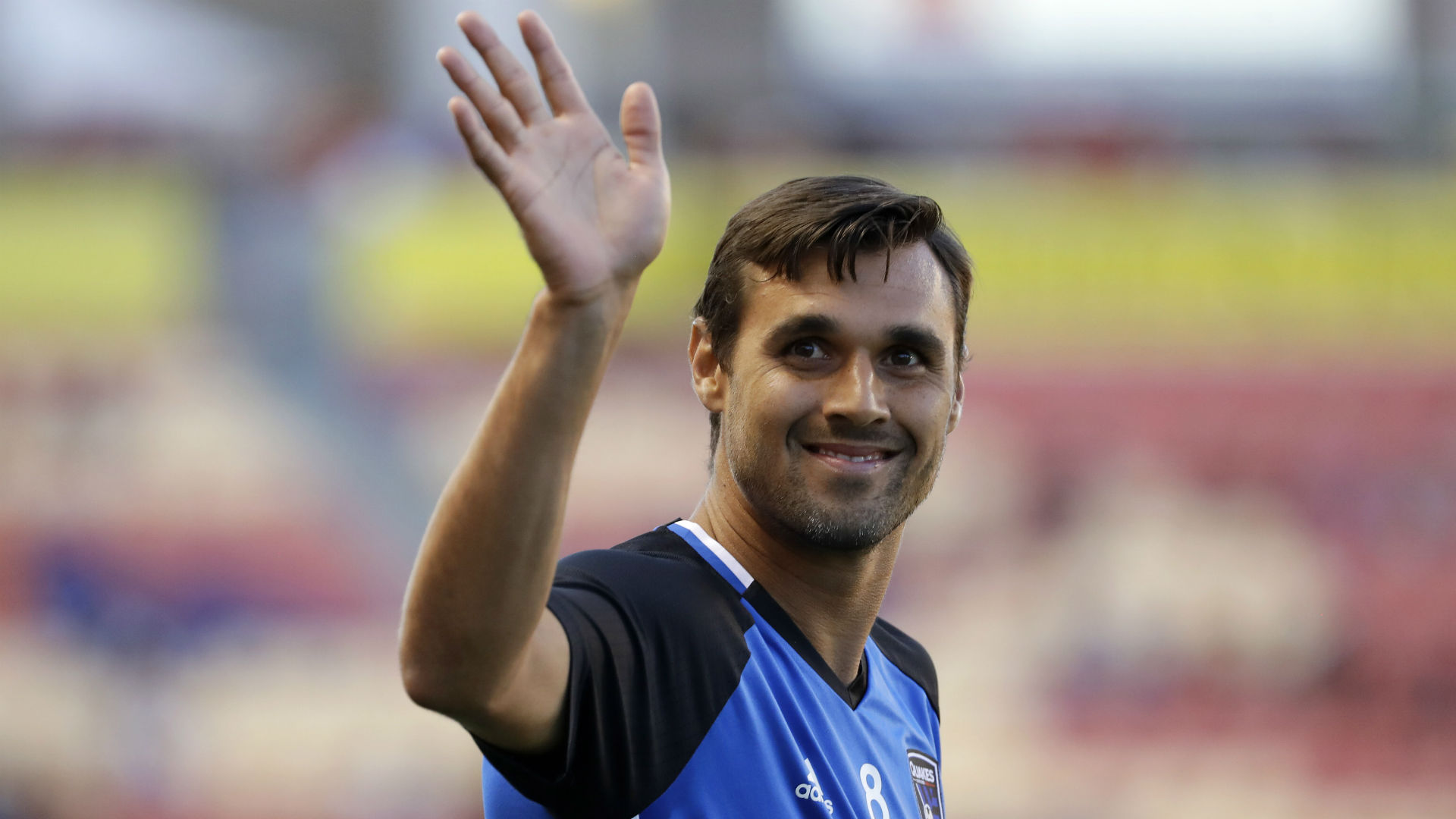 An uninspiring 2016 has been followed up by an offseason that can only be considered a let down. The 'Quakes did little to upgrade a mediocre roster, and an over reliance on Chris Wondolowski (at least until the summer transfer window) seems to be in the cards.
Those new kits are pretty slick, though.
San Jose Earthquakes season preview
Wondo: Done with MLS when I retire
---
22. MINNESOTA UNITED
---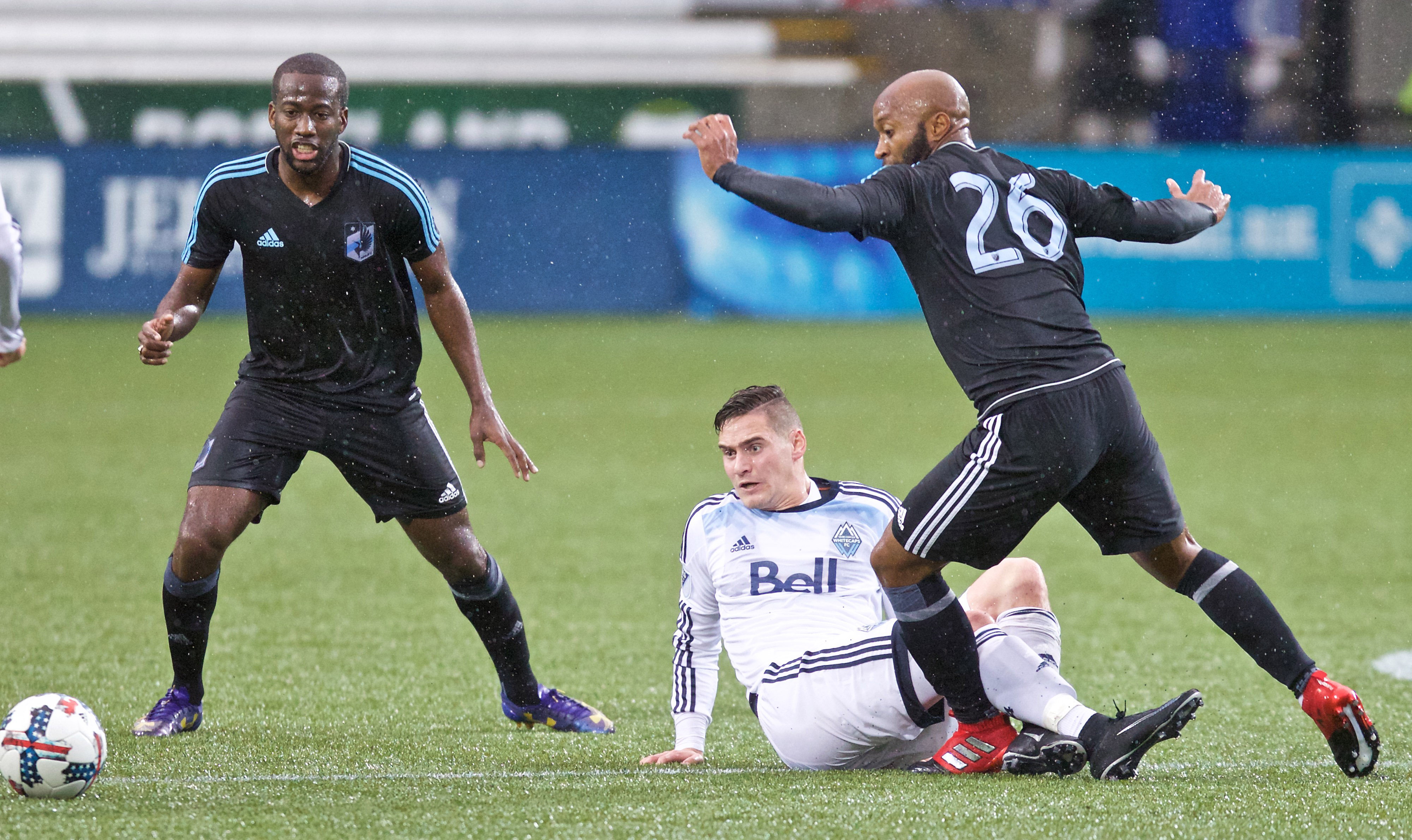 Like Dallas at the top of these rankings, Minnesota United's spot created a near-consensus among our editors. Unfortunately for the expansion side, its place at the bottom isn't one to brag about.
The Loons decided to employ a much more conservative roster-building strategy than its expansion cousins in Atlanta, and while it may prove fruitful in the long run, we're predicting major struggles when the season kicks off.