Get Soccerway's view on all the weekend action
Followers of Soccerway's weekly betting guide, particularly the weekly accumulator selections, will have been delighted to see two of the previous three multiples pay out at big odds.
Edition 14 saw a 9/1 (10.0) shot come in while last week's version topped that with a 10/1 (11.0) chance, the biggest priced winner to date.
The Soccerway team have put together their views on this weekend's matches and Edition 17 is out now. If you've already registered for free on the site then a copy will have been emailed to you already but, for anyone who wishes to be included, simply register on site.
It's quick, easy and free to become involved. Every week, usually Friday, you'll be able to see some of the best stats-based selections courtesy of the staff behind the site.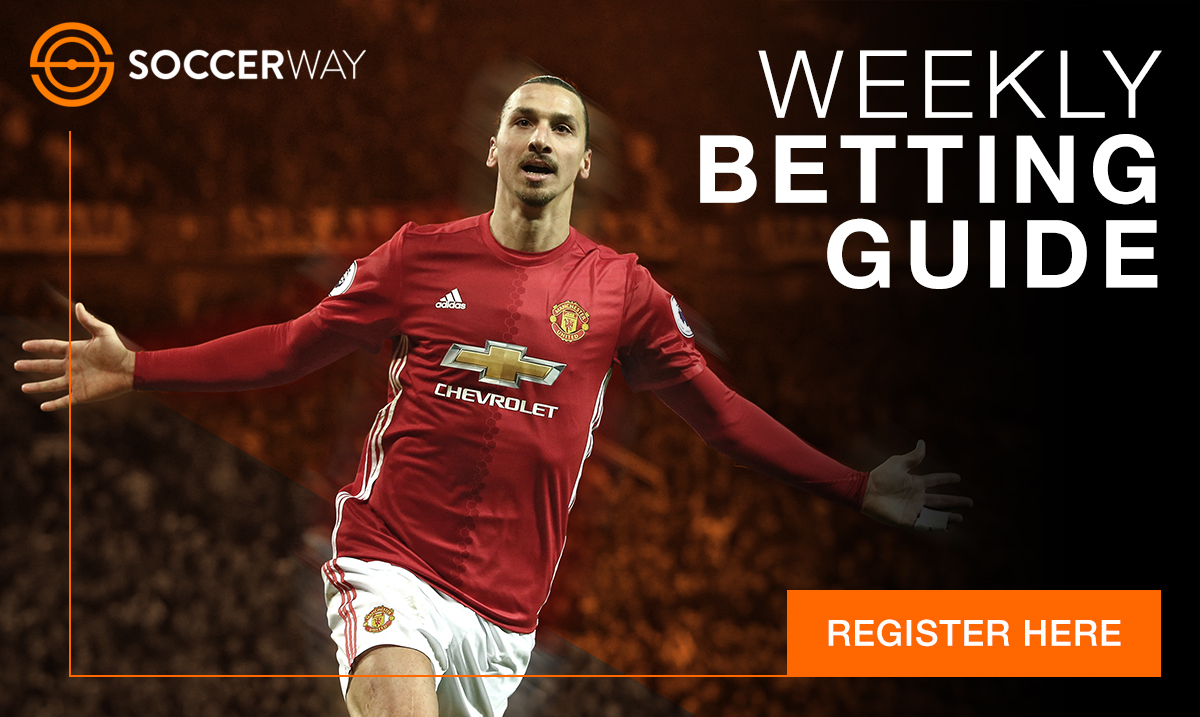 They've used the various tools available to readers in order to pull out some of the eye-catching statistical wagers that bettors might want to consider alongside their usual research.
Covering a wide variety of competitions, this week's picks range from the Premier League, including Manchester United's clash with Liverpool, but also extend to League Two, Ligue 1 and Portugal's top flight.
Taking into account recent form, head-to-head records, goal analysis and other factors including Opta's latest stats, the weekly betting guide is proving to be a valuable resource for those who want to add another layer of detail to their analysis.
The vast majority of the selections are given as single bets, if punters wish to combine their favourites in order to increase the potential returns then we'd love to hear about it. There's another 9/1 (10.0) five-fold with legs from four different countries from around Europe.
Get your copy free by ensuring you're registered on Soccerway.