eSports
FIFA 18: The best PS4 & Xbox One bundles & deals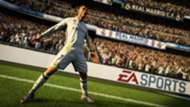 FIFA 18 is out and available to play worldwide.
If you're yet to invest in a new console to play EA Sports' latest release to its maximum potential, now is a good time to consider picking one up as retailers bundle the game in various special offers.
To help you get the best deal, Goal has assessed the options and picked out the top PS4 and Xbox One packages to consider.
---
THE BEST PS4 DEALS
---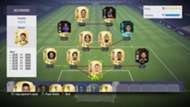 If you're looking to get a PS4 and FIFA 18 as cheaply as possible, a few outlets are selling the Slim 500GB version of the console with the game for £199.99 - Argos, Very and Currys PC World are your options.
Should you require extra storage, the 1TB system might be a better bet.
That's available for £229.99 at GAME with FIFA 18 and a two-month NOW TV entertainment pass, which gets you channels such as Sky Atlantic and over 250 boxsets.
If you'd rather have more games than the extra space offered by the 1TB console, you can get the Slim 500GB system with a second controller, FIFA 18, DOOM, Dishonored 2 and Fallout 4 for the same price of £229.99 from GAME.
Those three extra games are all 18+ rated, so if you're buying for a child choose accordingly.
Another option with an extra game is Argos' £229.99 deal that includes FIFA 18 and the much-anticipated Destiny 2, which was released in September.
GAME have a version of that offer which also includes a second controller and the NOW TV pass for £249.99, but you'll have to watch out for that to come back into stock.
---
THE BEST XBOX ONE DEALS
---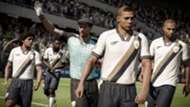 FIFA 18 bundles also start at £199.99 for the 500GB edition of the Xbox One S, but you can grab an extra game at that price.
Take your pick from Forza Horizon 3 with Amazon, GAME, Very or Argos (the Amazon and Very versions include the Hot Wheels expansion pack), Gears of War 4 through the Microsoft Store or Minecraft from Argos.
Argos will throw in Forza Motorsport 7 or Halo Wars 2 for £20, bringing the total to £219.99.
If you want to really go all in, you might be interested in Currys PC World's offer of the 1TB console, FIFA 18, Forza Horizon 3, Halo 5: Guardians and Quantum Break for £270.
You can add an extra controller to that bundle for a total £309.99 or three months of Xbox Live Gold membership for £278.99.
For any Overwatch fans, Amazon have the Game of the Year edition along with FIFA 18 and Forza Horizon 3 for £236.89.