'We have our way of supporting the team' - Chivas groundskeeper has field in top condition for final
You won't hear Jose Maria Aldrete Gonzalez's name mentioned in coverage of Sunday's Liga MX final second leg, and he hopes you won't notice his work, either.
Yet Aldrete, the facility and turf manager at Estadio Chivas, has been hard at work making sure an important element of the match is up to snuff. Aldrete and his team are in regular contact with Chivas coach Matias Almeyda and his coaching staff and have the pitch at the facility ready for the occasion.
Gignac's double changes final after Chivas' strong start
"That's something Matias himself has told us, that everyone around the team, we're part of the team that plays and we all have our way of supporting and helping the team," Aldrete told Goal. "It's simple to see that there are three elements on the field. You've got a field, a ball and players. If one of those three things doesn't work this triangle becomes unbalanced. So, we're really satisfied to be able to contribute in the right way by doing our jobs."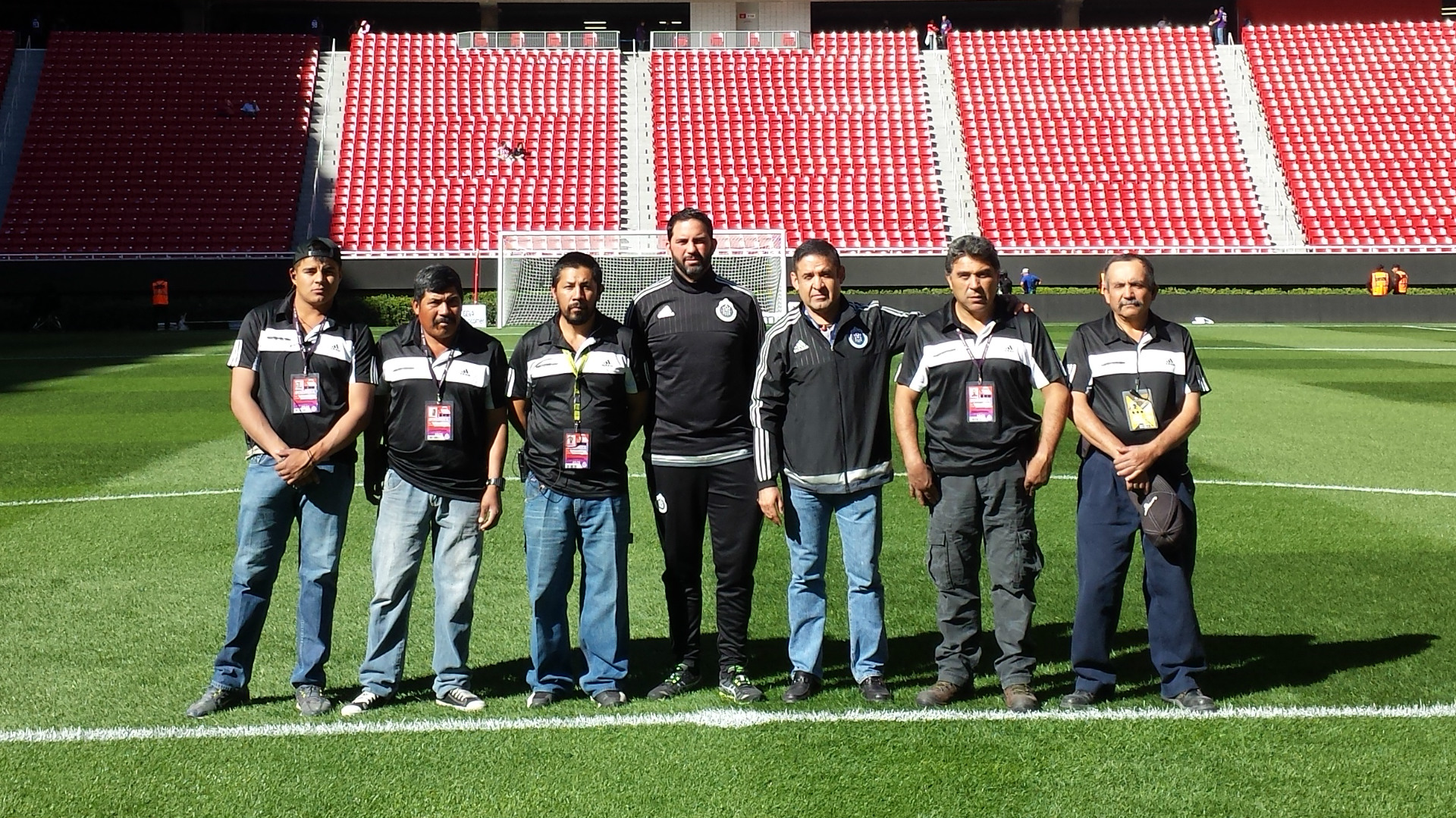 The veteran groundskeeper, who like many of his MLS colleagues is a member of the Sports Turf Managers Association, has been dealing with the challenge the Liguilla brings. Instead of the typical cycle, which sees Chivas play a home match once every 14 or 15 days, the Liguilla has brought one game every week.
It's something that would've proved more difficult for Aldrete and his team when they arrived in 2012 after the facility converted from an artificial turf surface to natural grass. The unique design of the stadium creates shade that can vex the inexperienced turf specialist, but Aldrete and his team now have learned several methods to put the field among the best in the region.
"You feel a great satisfaction to have overcome a very big challenge. Five years ago we didn't know what it meant to have a sporting field. We didn't know that a field needed many more things than water and cutting it often. We've learned a lot along the way," he said. "We've suffered a lot in the sense that situations where we had to work and make an effort and learn and look to control plague. Now to have a field with these conditions where the team is in the final - they also played in the Copa final, which was the first final of the year.
"We're really happy that we've put together a great team because this is a group effort, and we've helped in our small way for the team to have the best conditions to be able to get into the final."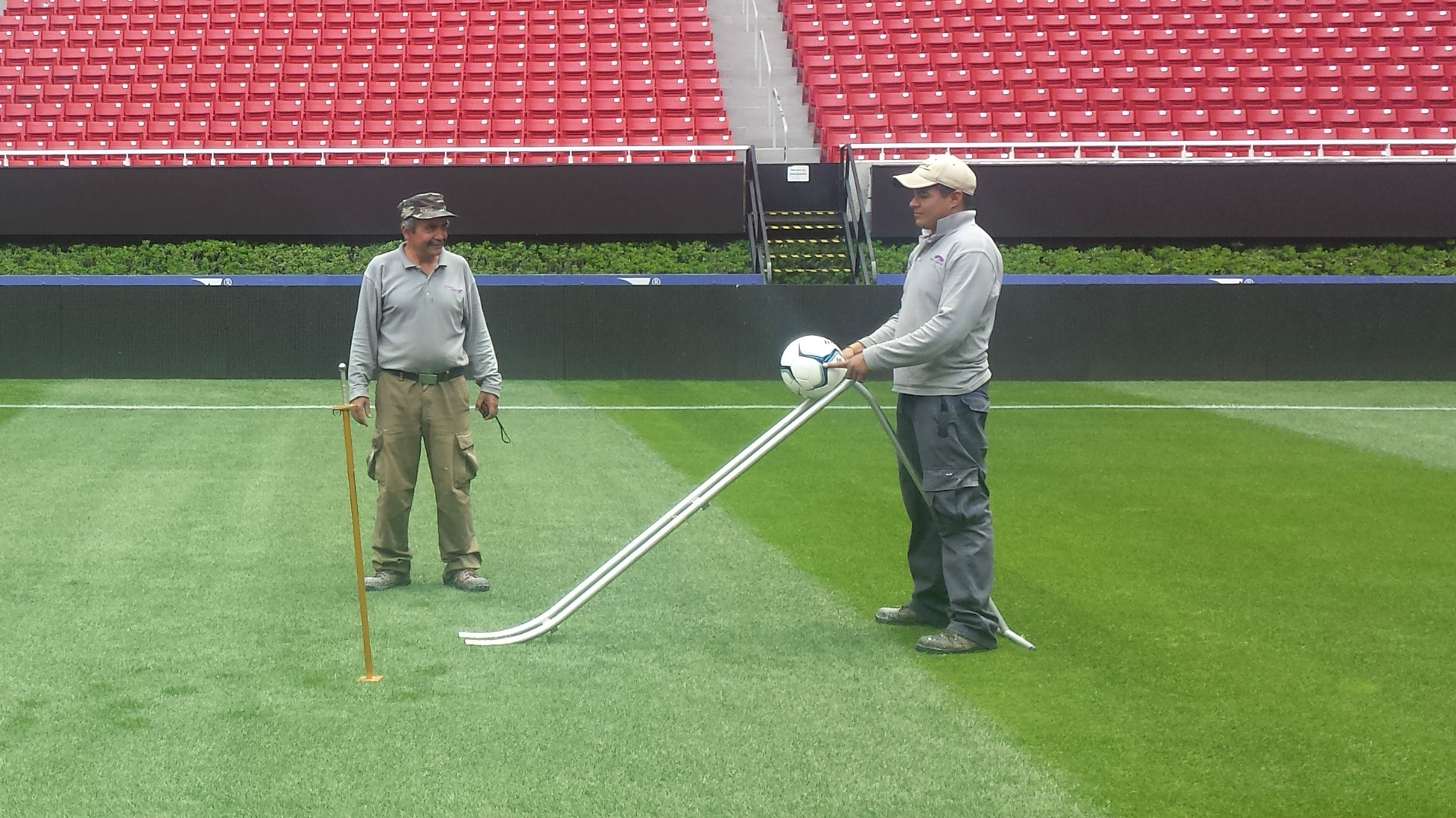 While it's been the contributions of players like Rodolfo Pizarro, Oswaldo Alanis, Alan Pulido and Rodolfo Cota that have put Chivas in position to potentially lift a second trophy this year, Almeyda hasn't taken those around the club for granted. Aldrete said he and the manager are in close contact and, while the groundskeeper tries to limit the use of the main field as much as possible, he's at the service of the Argentine and his coaching staff.
Why El Tri has a Marquez problem
"It's a very close relationship in the sense that anything can be communicated. They're very respectful with what the team needs and they also respect what we suggest but the field ultimately is for them to use," Aldrete said. "If they need the field, we'll make a recommendation about the timing, activities, and after every game we do a report so they know the field's condition and what they're going to face in this aspect. 
"It's a very open communication and when there's a situation we chat, we make a recommendation and look to find the way they have what they need to develop their game. We always try to have the least activity possible to keep the field in the best state."
That's exactly how Aldrete says he'll have it looking Sunday when all eyes will be on his work, though most fans will be none the wiser about his and his team's contributions.