Benitez blames fans for short Chelsea stay
Rafa Benitez believes an influential minority of Chelsea supporters denied him an extended stay in the Stamford Bridge hot-seat.
Having previously taken in a successful six-year spell at Premier League rivals Liverpool, the Spaniard arrived in west London as successor to Roberto Di Matteo in November 2012.
He was appointed on an interim basis and asked to carry the Blues through to the end of the season.
Benitez did just that despite opposition to his reign, with Europa League glory topping a productive stint.
Now in charge of Newcastle, Benitez feels he was unfortunate not to get a new deal, telling reporters: "All the feedback that I had from the professionals and the board was very positive. They couldn't manage with what happened with some fans.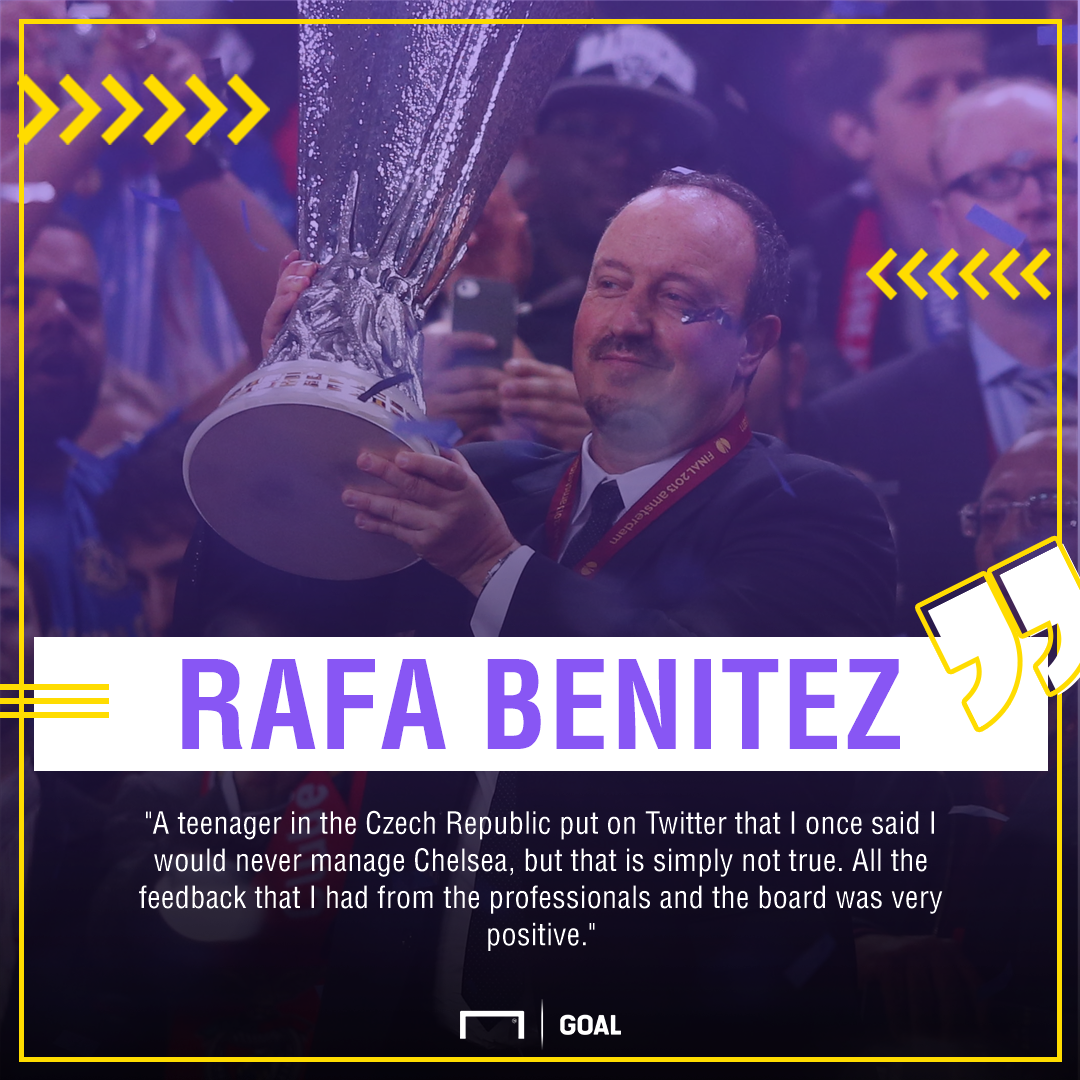 "Most fans realised the best way was to stay calm and let us do our job. We achieved what they were expecting.
"In the end, they had to decide and decided they had to change. Initially, he brought me to save the team and to achieve what we did achieve. Afterwards, they thought they had to change and they did."
Comments attributed to Benitez in which he had previously suggested that he would never manage the Blues did his cause few favours, but the Spaniard maintains that such words never left his lips.
He added ahead of a reunion with Chelsea on Saturday: "A teenager in the Czech Republic put on Twitter that I once said I would never manage Chelsea, but that is simply not true. Then this story was created.
"My relationship with [Roman] Abramovich was really good, with the people of the board was really good. They knew that we were professionals and we were doing our job. We were achieving what they expected.
"We won the Europa League. Everything was fine. The majority of fans were happy. But maybe some of them, because of my past with Liverpool, they were unhappy."