Milan
AC Milan takeover plunged into doubt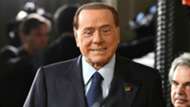 The long-awaited takeover of AC Milan by Chinese group Sino Europe Sports (SES) has been plunged into fresh doubt as the buyers seek to collect the money together to complete the final instalment, Goal understands.
Donnarumma is China's Great Wall
It had been anticipated that the deal would go through on March 3, but there is a risk of further delay and perhaps even a complete collapse.
Only the third and final instalment of the payment is still outstanding, but that is valued at €320 million.
Chinese businessman Yonghong Li was initially supposed to head a consortium of many Chinese investors to buy the San Siro club from Fininvest, but the situation has abruptly changed. Li is now reportedly the sole investor, and as such a postponement has been requested in order for him to complete the takeover, which is now in a delicate position.
The Chinese government, which had previously backed the deal, no longer looks upon it favourably due to Li's associates dropping out as they no longer feel that it mirrors other similar takeovers across Europe, such as Suning's at Inter.
The coming hours are likely to be crucial for the conclusion of the purchase and the immediate future of Milan, who lie off the pace in seventh in the Serie A standings, needing an upturn in form if they are to reach the Champions League next season.