Buffon, Schmeichel or Yashin? Top 10 goalkeepers of all time
Last Updated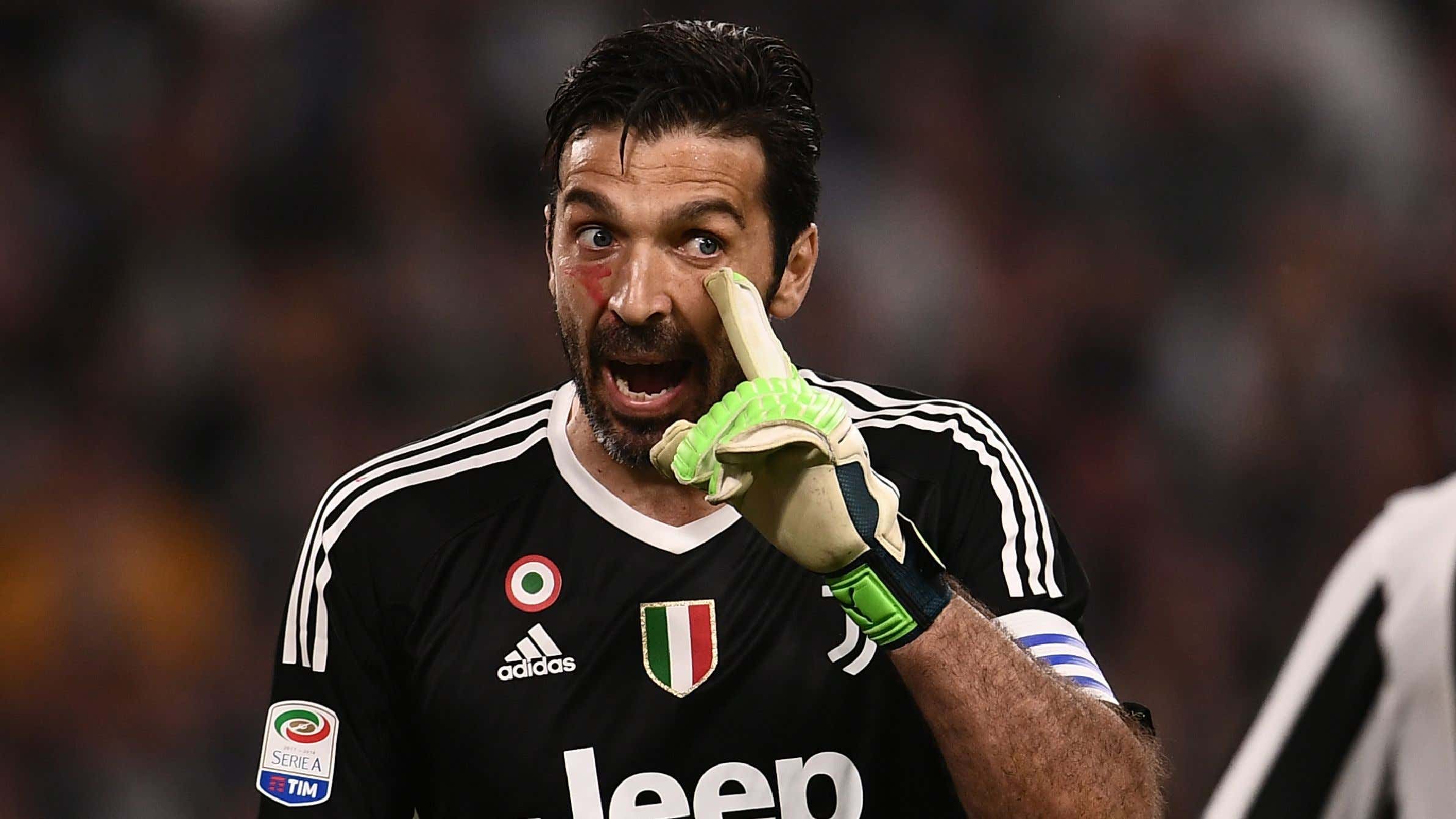 Iker Casillas

A prodigious talent with wonderful reflexes, Iker Casillas broke into the Real Madrid starting line-up at 18 years of age. He had only just turned 19 when he helped Los Blancos win the 2000 Champions League final.

The Spaniard would go on to become a regular for both club and country for over a decade, becoming the captain of the greatest international side the game has ever seen, which helped him win the IFFHS World's Best Goalkeeper award for five successive years between 2008 and 2012

Casillas led La Roja to two European Championships and one World Cup and although his time at Madrid ended on a rather sour note, his place in the history books had long since been secured.

Getty

Peter Shilton

When it comes to longevity, no top goalkeeper can compare with Peter Shilton, who spent just over three decades in between the sticks. Indeed, he was still England's first-choice goalkeeper at Italia '90, even though he was 40 at the time.

At the peak of his powers, Shilton was a truly exceptional shot-stopper, the last line of defence in the Nottingham Forest side that won back-to-back European Cups, in 1979 and 1980.

Shilton remained at the peak of his profession though the 1980s, though, and only called time on his incredible career in 1997, some 31 years after he'd broke into the Leicester City team.

Edwin van der Sar

Despite his height (6'5''/1.97m), Edwin van der Sar was one of the first of a new breed of goalkeepers who were excellent with the ball at their feet.

The Dutchman was a part of the wonderful Ajax team that won the Champions League in 1995 and although a subsequent switch to Juventus did not work out well, he resurrected his career at Fulham before then moving to Manchester United, with whom he tasted further Champions League glory, in 2008.

Indeed, it was Van der Sar who decided the final in the Red Devils' favour by stopping Nicolas Anelka's penalty in the shootout, after making several crucial saves in open play that deservedly earned him the man of the match award. He would then go on to become the oldest player to win the Premier League, at the age of 40, in 2011.

Getty Images

Manuel Neuer

While Manuel Neuer may not have invented the role of 'sweeper-keeper', he is arguably its greatest exponent.

With his wonderful exploits for both Bayern Munich and Germany, Neuer has completely changed the entire perception of shot-stopper by essentially serving as an extra man in defence and a key distributor of the ball from the back.

Indeed, whereas once goalkeepers were overlooked when it came to individual accolades, Neuer is now widely lauded for inspiring a new generation of goalkeepers, as underlined by the fact that he finished third in the 2014 Ballon d'Or voting after winning the World Cup in Brazil.

Getty Images

Sepp Maier

Sepp Maier was the undisputed No.1 for both Bayern Munich and West Germany during the most successful spells in their respective histories.

The Bavarian goalkeeper won both the 1972 European Championship and 1974 World Cup with his country, as well as lifting three successive European Cups with his club side between 1974 and 1976.

Maier wasn't just a winning machine, though, he was also a player of real personality, a larger-than-life character who was both respected and loved by his team-mates for his passion and sense of humour.

Gordon Banks

The man responsible for arguably the most famous save in football history, Gordon Banks was a goalkeeper of incredible agility and athleticism.

This was most memorably illustrated by the way in which the World Cup winner not only managed to keep out a downward, goal-bound header from Pele during an epic contest between England and Brazil in Mexico in 1970, but actually turn it over the bar.

Banks was named FIFA goalkeeper of the year six times in a row between 1966 and 1971 before his time at the top was cruelly cut short by the loss of sight in his right eye following a car accident.

Getty Images

Dino Zoff

The oldest man ever to have won the World Cup, Dino Zoff was a staggering 40 years old when he captained Italy to victory at the 1982 tournament in Spain, which is testament to both his professionalism and excellent positioning.

It was the crowning moment of a sensational career, in which the Italian legend also lifted the European Championship, on home soil in 1968, as well as six Serie A titles with Juventus.

A quiet, unassuming character who led by example, Zoff was nonetheless an excellent organiser who was renowned for his attention to detail and coolness under pressure.

Getty Images

Peter Schmeichel

A goalkeeper of incredible size, strength and agility, Peter Schmeichel was a nightmare for attackers - who struggled to find a way past the giant Dane and his trademark 'star jumps' - and an inspiration for all young goalkeepers. Indeed, Casillas cites Schmeichel as his role model.

The Manchester United legend was also renowned for his long, accurate throws, which he used to launch counter-attacks to devastating effect, as well as his organisational skills. Indeed, Schmeichel never shied away from letting his defenders know if they were out of position!

Love him or loathe him, though, Schmeichel was a pure winner. He claimed 15 trophies during his time at Old Trafford but his greatest feat was helping Denmark stun the footballing world in 1992 by winning the European Championship in Sweden.

Goal

Lev Yashin

The only goalkeeper to have ever won the Ballon d'Or, Lev Yashin was a true pioneer of his position. At a time when goalkeepers were expected to remain rooted to their line, the Russian became renowned for his bravery in charging out of his goal to claim crosses and close down onrushing forwards.

Yashin, who was named goalkeeper of the 20th century by the IFFHS, was beloved for his showmanship, wowing crowds with his spectacular, acrobatic saves, as well as his iconic all-black strip, which, coupled with the illusion of having extra limbs, earned him the nickname 'The Black Spider'.

A revolutionary in terms of punching the ball away and short throw-outs, Yashin became the standard by which all other goalkeepers were judged and it is only fitting that, since 1994, the best goalkeeper at any World Cup is presented the 'Lev Yashin Award'.

Gianluigi Buffon

From his famous Serie A debut against AC Milan as a teenager to leading Juventus to a record-breaking seventh successive Scudetto, Gianluigi Buffon boasts a sustained level of excellence that is simply unrivalled. As his great rival Casillas says, "It's impossible to find any weaknesses in his game."

As well as being a national icon for the role he played in Italy's 2006 World Cup triumph – when he was beaten only by an own goal and a penalty – Buffon is a legend at Juve for having stayed with the club in spite of their relegation to Serie B that same year.

The one major title missing from his CV is the Champions League but its absence does nothing to detract from his standing within the game. Indeed, he bows out as one of the few universally loved figures in football.