What the hell has happened to Mkhitaryan? Outcast's Man Utd career in serious danger
It was shortly before Christmas 2016 that Henrikh Mkhitaryan finally began to make an impression on Jose Mourinho, ending almost three months in isolation to truly announce himself as a Manchester United player.
But just one year on the Armenian finds himself back in limbo, with a run of only one inclusion in the last eight matches coming off the back of a string of poor performances. Mkhitaryan's all-or-nothing existence at Old Trafford has taken a turn for the worse, and there is even some speculation that his United career could come to a very sudden end if he doesn't prove himself all over again just as he did in the months following his arrival at the club.
Mkhitaryan's malaise was one of the most curious narratives during the early stages of Mourinho's tenure in M16. After seemingly switching off in the build-up to a Manchester City goal in his full debut in the red shirt the former Borussia Dortmund man had to wait until December for his next league start.
"At the beginning, we had some difficulties," Mkhitaryan told the BBC in February. "It's not very easy because you know when you have a new manager you have to try to adapt yourself to him, to the team, to the training session, to the game.
"But, at that time, even when I wasn't playing, I always had a smile on my face because if I would be sad or if I would be mad, nothing would help me. That's why I was just being patient, waiting for my time. I was sure that my time would come and I would have one more chance."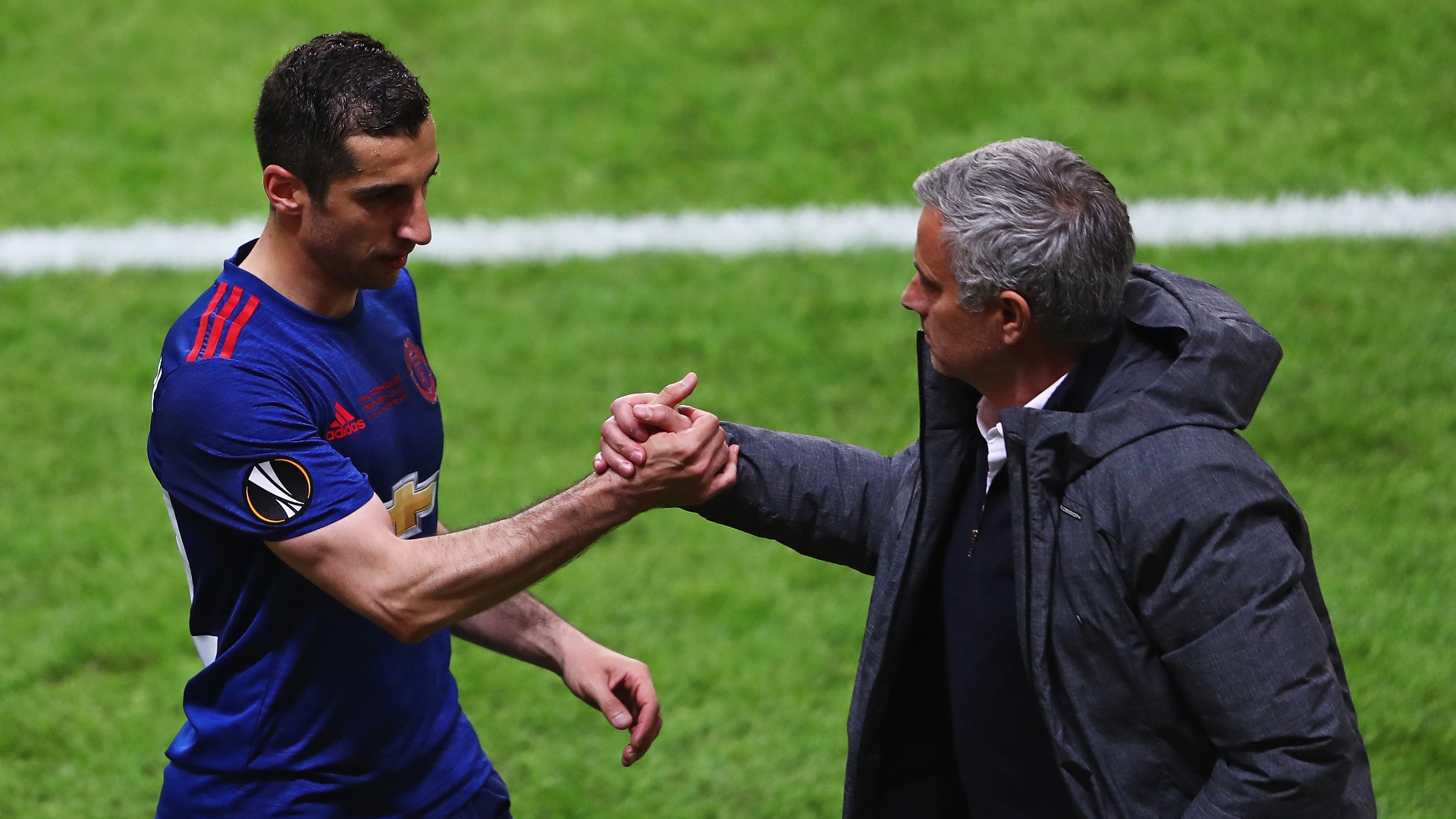 He took his chance alright, becoming one of United's key players on the way to Europa League glory in the second half of the season and he even started the current campaign as first-choice number 10, repaying Mourinho for his renewed faith with two goals and six assists in a barnstorming beginning to the season.
But as the team's style changed somewhat and their fortunes began to change, Mkhitaryan's form dropped off a cliff. The attacker was particularly anonymous in the fixtures against Liverpool, Tottenham and Chelsea in successive Premier League outings, and he has featured for only 20 minutes in the six weeks since the loss at Stamford Bridge.
Mourinho has refused to give him any more leeway after those let-downs, and when asked about Mkhitaryan's continued absence this week the manager delivered a forthright response. "I can only have six outfield players on the bench and I try to have some balance on the bench – I had two defenders and [Daley] Blind who can play in different areas. I had Ashley Young to cover me all of the wing and the wing-back position.
"I had [Ander] Herrera as a midfield player, Zlatan [Ibrahimovic] as a striker and Marcus [Rashford] as a second striker and winger. I played [Anthony] Martial, [Juan] Mata and [Jesse] Lingard in the team. To have Micki means that I don't have one of them and, in this moment, I believe the other ones they deserve [the chance to play]."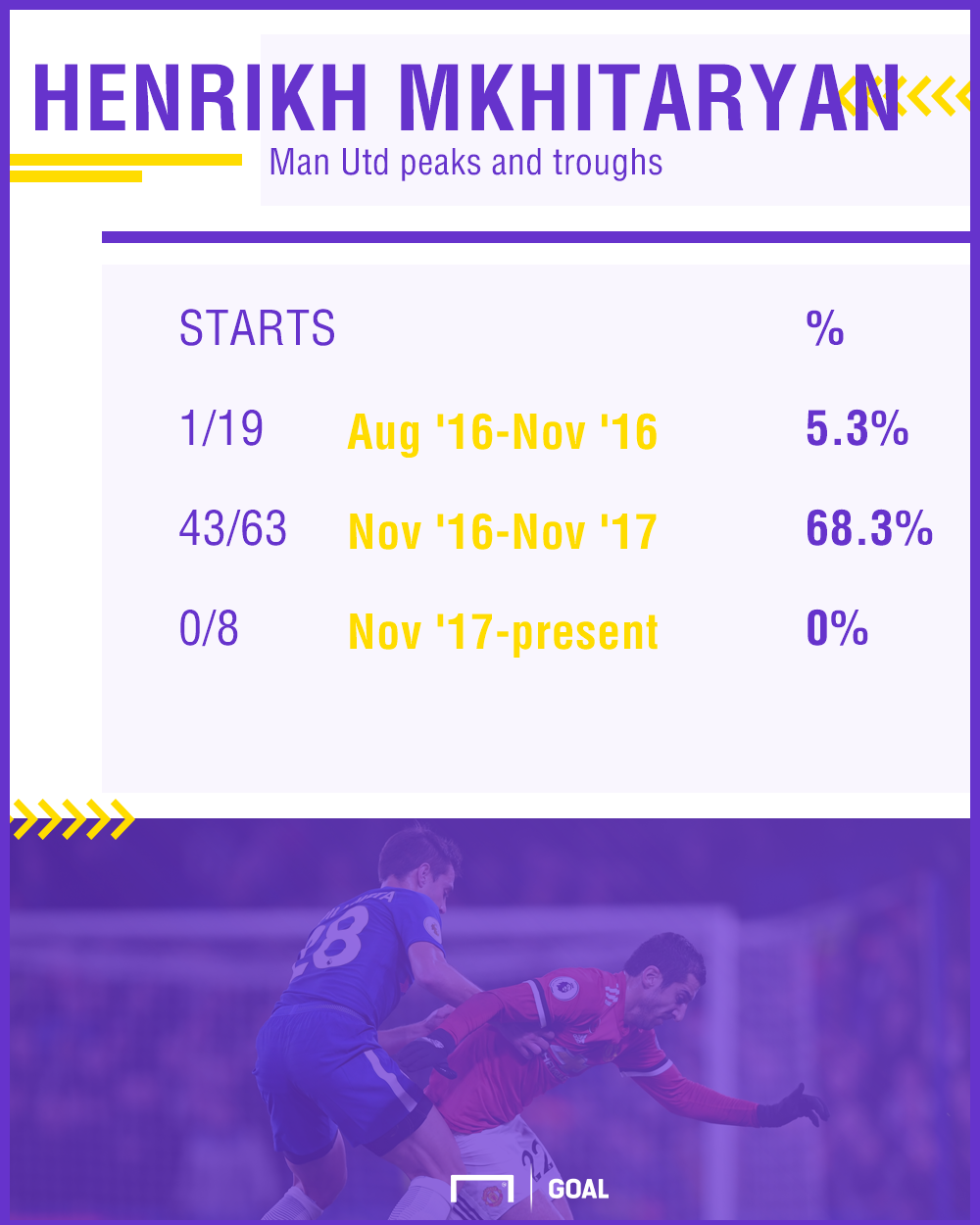 Word is that Mkhitaryan has blamed his downturn on the increased defensive responsibility requested of him by Mourinho, and that would certainly explain the timing of his bad run which coincided with a run of poor results for the team. However, the 28-year-old cannot say he has been caught by surprise by his manager's demand for harder work off the ball given what he went through last autumn.
Romelu Lukaku rightly drew some criticism for the flaws in his all-round game in the loss at Chelsea, but Mkhitaryan also disappointed in his inability to influence the game whenever United were under the cosh. It was much the same story against Liverpool and Spurs too, but while Lukaku was seen working hard in the channels to turn his form around in just such games his team-mate was of a far quieter disposition.
United have a lot of cash and faith wrapped up in the Belgian, meaning he has been given more time to come to terms with life at Old Trafford, but Mkhitaryan now finds himself facing an even more precarious situation than the one in which he found himself 12 months ago.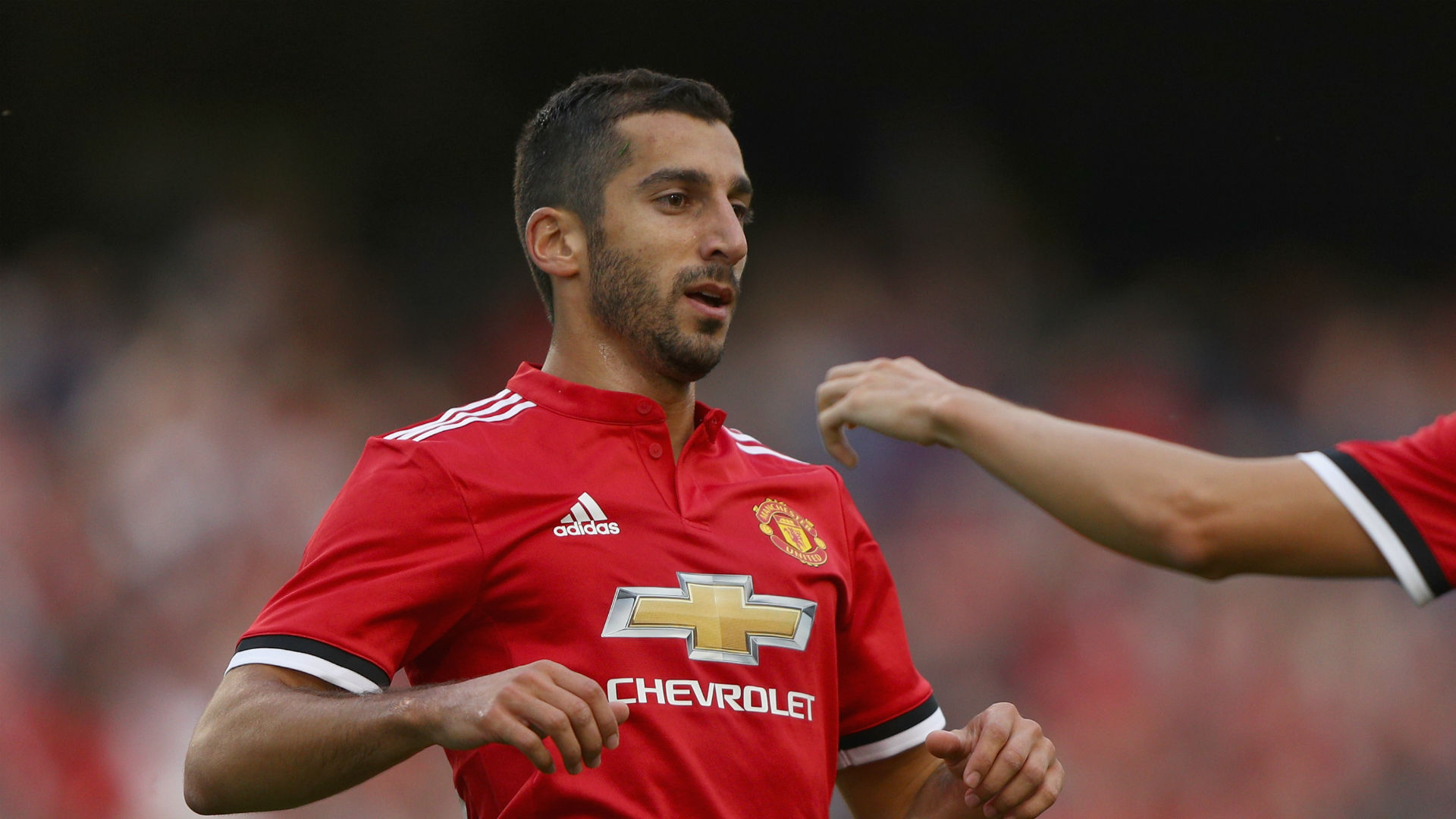 There has been some talk in Italy that Mkhitaryan and Mata are players Mourinho would consider offering in a swap deal to bring Inter's Joao Mario to Old Trafford, and while that exact deal may not come off there is a clear need for the United boss to address the No.10 situation as it stands. That Jesse Lingard has recently become first choice in that position says much about the problems facing the manager, and if Mkhitaryan cannot turn around his form once more then something will have to be done in the transfer market in June if not sooner.
Last time around it took a lot of hard work and adaptation for Mkhitaryan to win Mourinho over, and if he doesn't deliver the same again it could spell the beginning of the end of his Manchester United career as well as sending the club for an unscheduled visit to the supermarket come January.