Ronaldo, Neymar & the top 25 most-followed footballers on Instagram
Ask three football fans who the best player in the world is and there's a decent chance you'll get three different answers.
What is harder to argue against, though, is reigning Men's Player of the Year Cristiano Ronaldo's status as the most popular footballer on the planet.
Ronaldo 15/8 for CL Golden Boot
That is evidenced in Ronaldo's incredible social-media presence, where he boasts a total follower count across Facebook, Twitter and Instagram approaching 300 million.
The Real Madrid star is by far the most popular player on Instagram, where photos of his daily life have attracted over 113 million followers as of October 2017.
That puts him 30 million ahead of his nearest competitor Neymar, who has shot ahead of Lionel Messi on the back of his world-record move to PSG.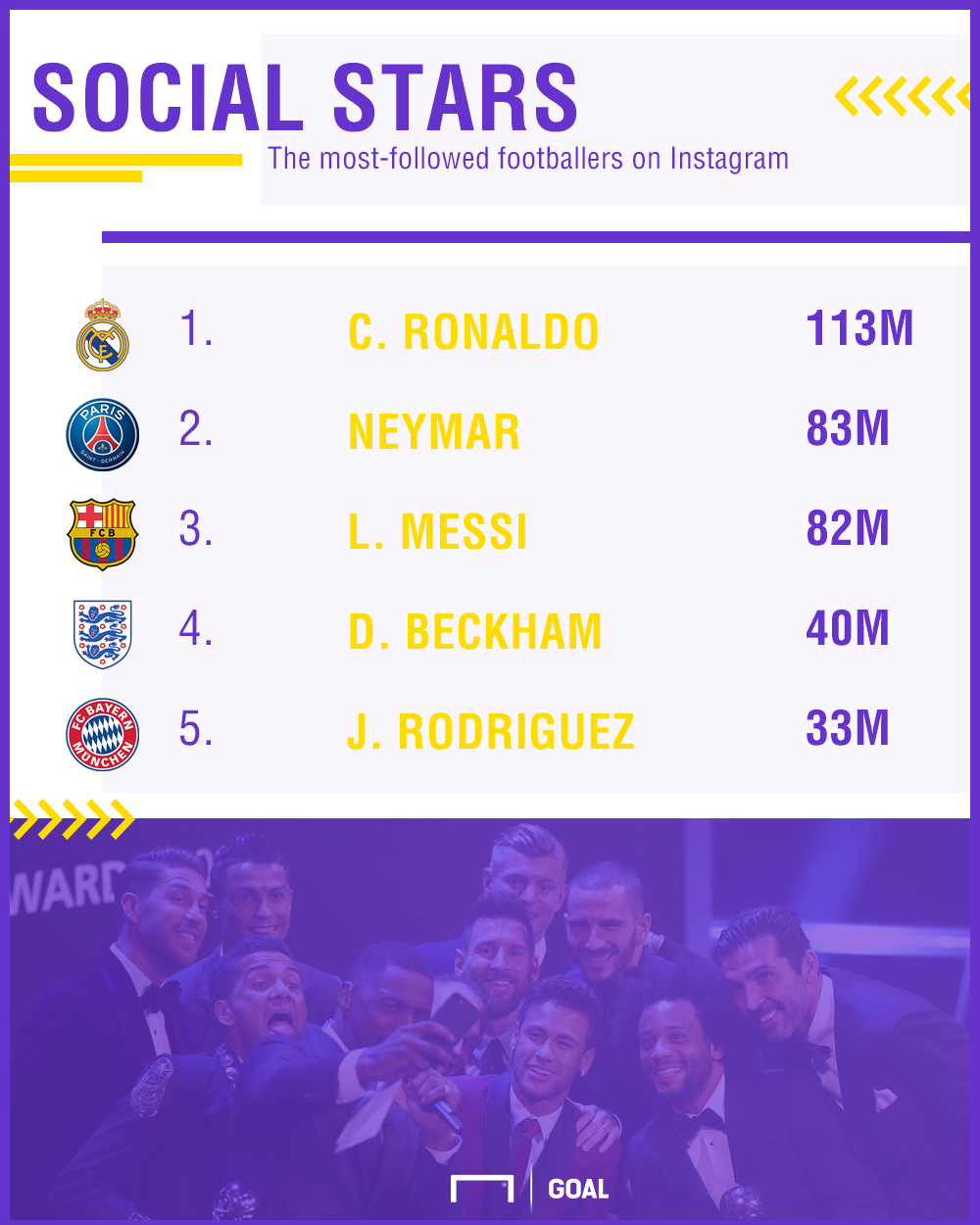 Messi is less than one million followers behind Neymar but after that there is a huge gulf to the next player, with ex-Manchester United star David Beckham over 40 million fans adrift of the Argentine.
Ronaldinho (27 million) is the only retired player to come close to Beckham (40 million) on Instagram, with Zinedine Zidane (14 million) also featuring further down the top 25.
The most popular active British player is Ronaldo's Madrid team-mate Gareth Bale (31 million) by a comfortable margin. Wayne Rooney, who leads the way as far as English stars are concerned, has 11 million followers.
The most talented young players in the world, meanwhile, have a long way to go before they compete with the established superstars.
Kylian Mbappe, Gabriel Jesus (both four million), Ousmane Dembele, Marcus Rashford (both three million) and Dele Alli (two million) are not anywhere near the top 25 at the moment.
---
THE MOST-FOLLOWED FOOTBALLERS ON INSTAGRAM
---