U17 World Cup 2017: Why India should not concede the first goal in their matches
India U-17 team, coached Luis Norton de Matos, are set to take on USA in the FIFA U-17 World Cup 2017 opener at the JLN Stadium in New Delhi on Friday. India are in Group A along with US, Colombia and Ghana.
While football is unpredictable, analysis of previous results shows that Norton's India U-17 team finds it difficult to come back from behind to win matches. They have salvaged draws more than once but three points have been a rarity when they have gone behind in the 24 games played under the Portuguese coach since he took charge of the team on March 1.
India U-17 are rarely off to a flying start. Most goals scored or conceded have come in second halves with the exceptions being the two big wins against Complutense and Grund which they won 11-0 and 12-2 respectively.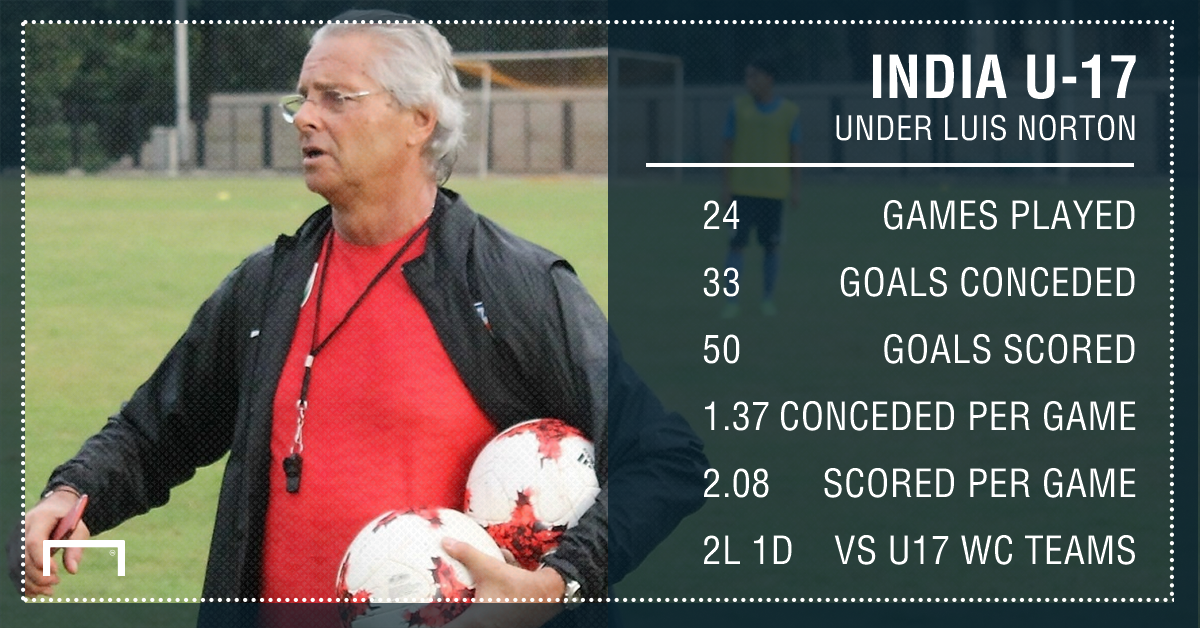 Excluding the two above-mentioned high scoring games, India U-17 under Luis Norton have never managed to notch a comeback win after conceding the first goal. Considering the kind of oppositions India will face in the group stage, it wouldn't be surprising to see India play a low block in their games.
The coach has stressed the importance of defending well, "What are the profiles of the players, how does the team play. Every coach has a model of playing. For example, you play two wingers, one number nine and one number 10. So you must look for players who can play in this manner. When you construct a building, it starts from the base. The base for us is to defend well. It does not mean that we play defensively but in an organized manner," he said in an interview to Goal, the full version of which can be found here.
Although a tough task is at hand, Norton is expecting his boys to deliver and play to his instructions in order to get the best possible result at the U-17 World Cup.