Why Mourinho has never won the Champions League with a super club

Kris Voakes
Sep 12, 2017 09:00 UTC +00:00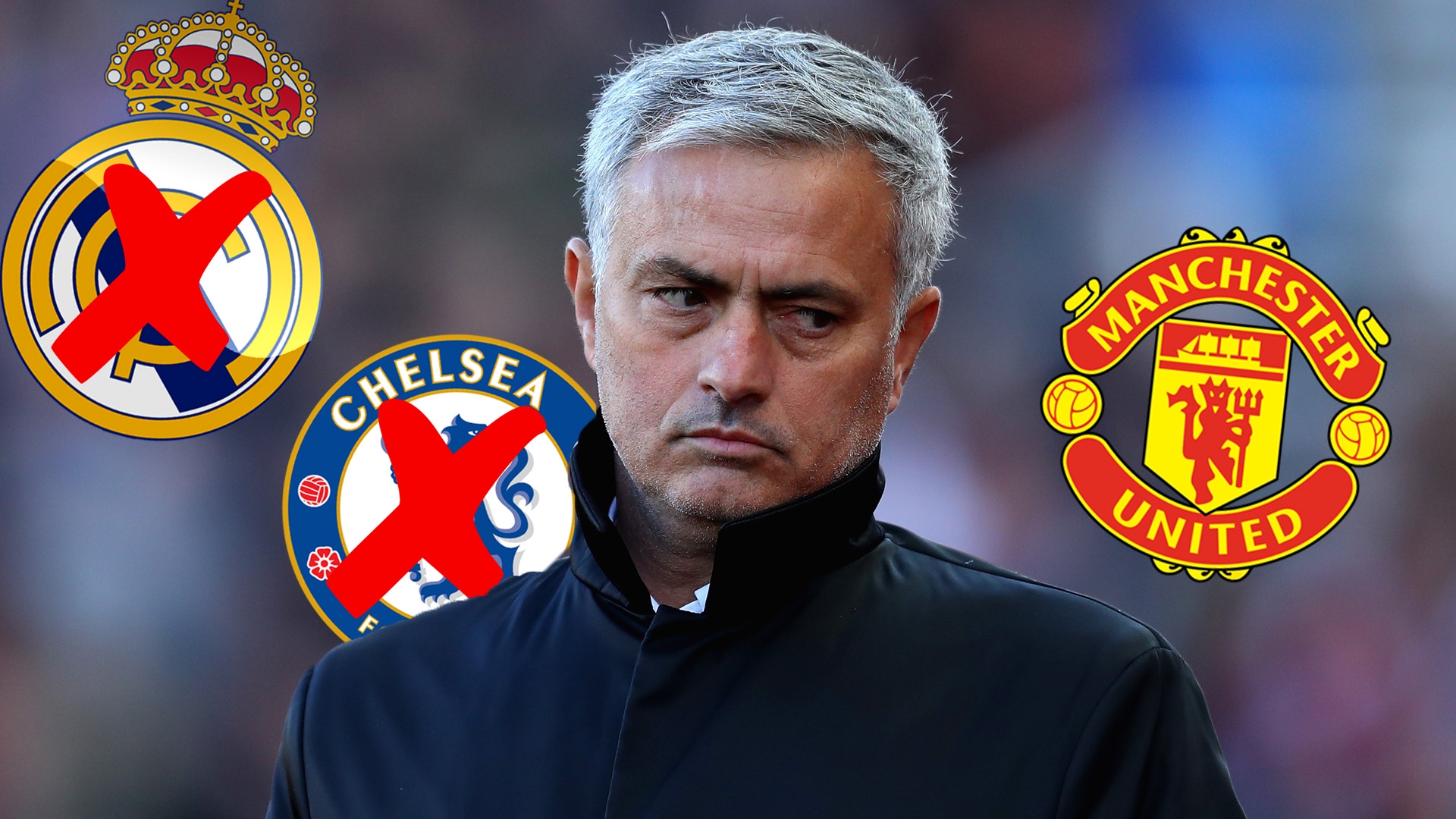 Getty composite
After 644 days away from Europe's brightest of spotlights, Manchester United return to the Champions League on Tuesday with expectations as high as ever. And after 643 days out of the competition himself, Jose Mourinho also has something to prove, having yet to lead one of the continent's bigger clubs to the modern game's most coveted title.
Within 24 hours of United's December 2015 exit at the hands of Wolfsburg, Mourinho was overseeing Chelsea in a European fixture for the last time as they dispensed with Porto 2-0 at Stamford Bridge to qualify for the round of 16. His side's form in the Champions League had not been enough to placate the board in light of their brush with the Premier League relegation zone and within little more than a week he would be gone.
It was the latest chapter in a curious European story for the Portuguese. He became the self-anointed 'Special One' in 2004 by leading Porto to an unlikely Champions League win and six years later would lead Inter to the same title at a time when few outside of the blue-and-black half of Milan gave them much hope of going deep in the competition.
And yet despite those two triumphs at the helm of unfancied outfits, Mourinho has been unable to add to his successes with Chelsea and Real Madrid in a combined eight full campaigns.
Those spells would be littered with near-misses which the man himself would largely put down to bad luck. From ghost goals to refereeing conspiracies, there were countless mitigating factors proffered by Mourinho but the sum total was largely the same. There were three semi-final exits in five seasons with Chelsea; three in three at Madrid.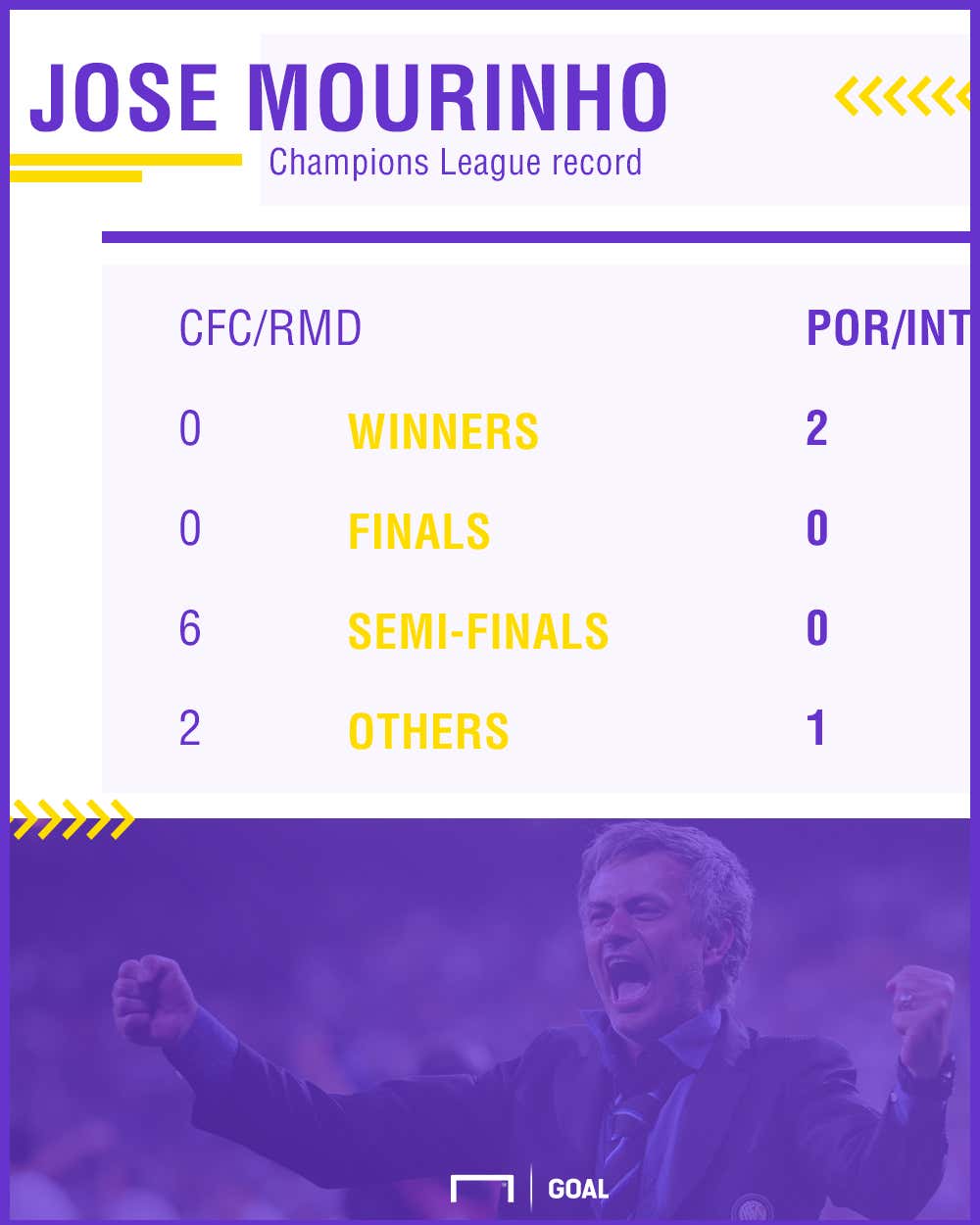 "Mourinho didn't win the Champions League with Real Madrid, but the Portuguese did raise the bar at the Santiago Bernabeu and steered the Spanish side to three straight semi-finals after a period of six years in which the club failed to make it beyond the last 16," says Goal 's Spanish football correspondent, Ben Hayward.
"By 2013, there were wounds in the dressing room and Mourinho's spell in charge was nearing its end. But while he never won the Champions League with Real, he did make Madrid much more competitive and it is hard to imagine the club's three recent European Cup successes without the groundwork he laid between 2010 and 2013."
It was a similar story to an extent at Stamford Bridge, according to Chelsea correspondent Nizaar Kinsella.
"Mourinho lived up to his reputation in Europe in his first season at Chelsea as he got them to the Champions League semi-final as well as winning the league, getting past Barcelona and Bayern Munich in two exciting knockout games before being eliminated by Luis Garcia's 'ghost goal' for Liverpool.
"Even in his final knockout game as Chelsea manager, when they were upset by 10-man Paris Saint-Germain, they suffered injustices of their own over the 120 minutes but still went on to win the league with no more European football to distract them."
Clearly, Mourinho was no flop at either club despite his exits coming in various shades of despondency. Yet he always managed to come up just short in the Champions League. While with Madrid he had his issues with various players in the changing room, it was generally in the boardroom — or with referees — that he had his struggles at Chelsea until his curtailed final campaign at the Bridge.
It seems that where clubs are big enough that there can be a sense of power in other areas than the manager's office, Mourinho hasn't been able to have quite the sense of control that he enjoyed during his successful spells in Portugal and Italy.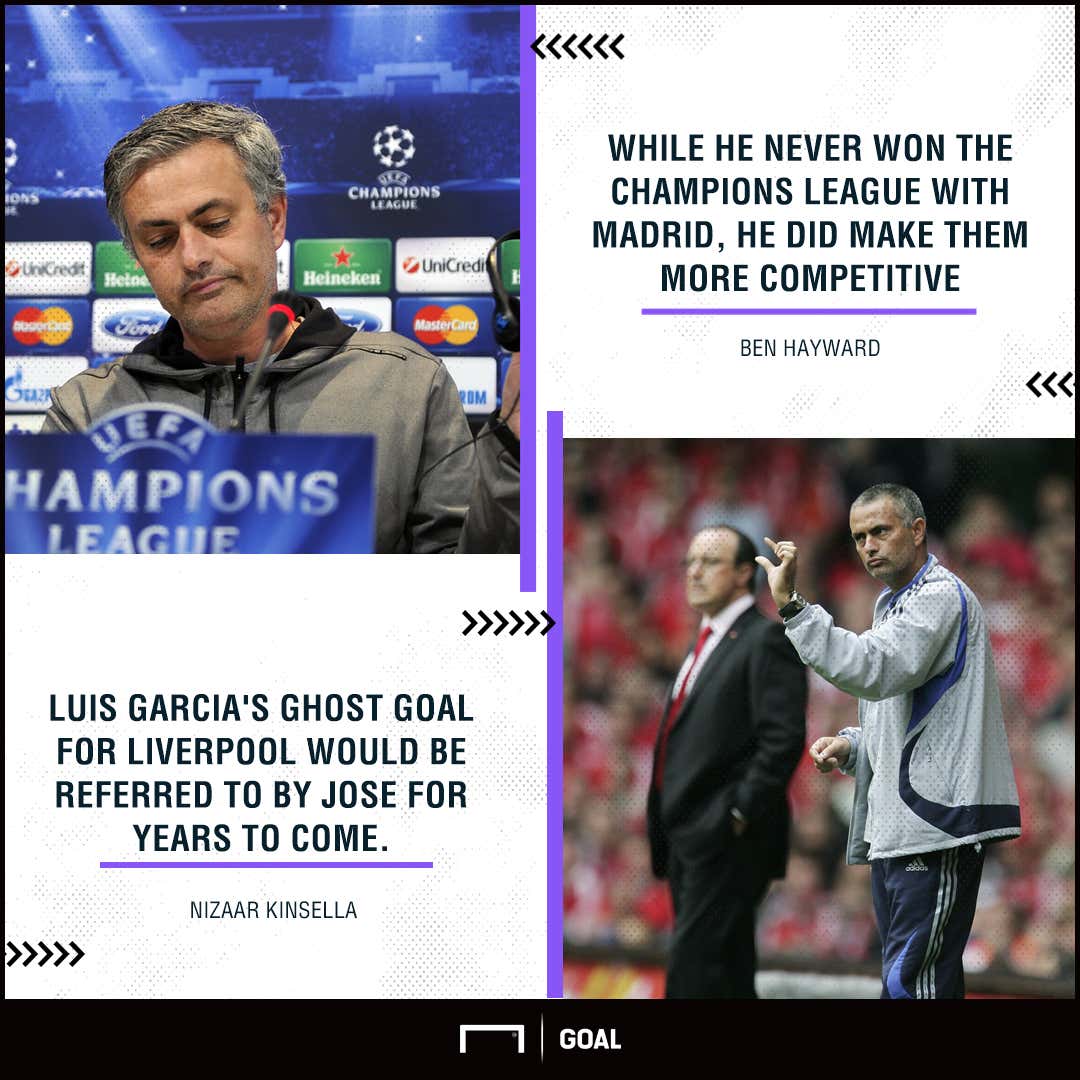 Now back in the competition with a United side looking to regain their place as a perennial guest at the top table, Mourinho is looking to play down their billing as joint-fifth favourites to lift the trophy in Kiev in May as they prepare to face Basel at Old Trafford in their first game back.
"To go back to the Champions League is just to go back to the natural habitat of Manchester United season after season," Mourinho said on Monday. "We look forward to the match and I hope Old Trafford feels it in the same way we are feeling it.
"We will go into this match thinking we can win, we will go to Moscow for the second match thinking we can win, we will go to Lisbon for the third match thinking we can win. We can. But to say in this moment we are candidates for this, candidates for that… at this moment we are just candidates to win the match against Basel."
It perhaps favours Mourinho to play down expectations since that appears to be when his teams thrive the most. There are countless factors to suggest that they are outsiders in the Champions League this season.
They are the team finishing lowest in their national league to be entered into the competition following their victory in the Europa League last term, and will on Tuesday be playing only their seventh Champions League game in three-and-a-half years since David Moyes oversaw an aggregate loss to Bayern Munich in April 2014.
But Mourinho should also realise by now that Manchester United are Manchester United, and they will always be among the favourites for any competition they enter. They also will always be packed full of powerful presences whom Mourinho might have to jostle along the way. And that is something he has yet to translate into a Champions League title in his otherwise illustrious coaching career.