'Maybe I'll stay another year' - De Jong uncertain on future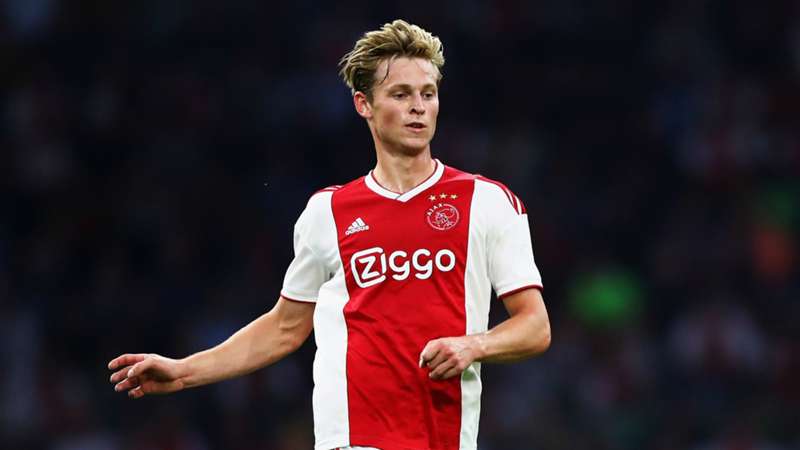 Getty
Ajax youngster Frenkie de Jong admits he is uncertain of his club future beyond this season, though he admitted he has an admiration for Pep Guardiola's playing style.
The 21-year-old midfielder has become one of Europe's most sought after products after starring for the Eredivisie side over the past year.
De Jong has been linked to the likes of Barcelona, Paris Saint-Germain and Manchester City over the past few months, with Kylian Mbappe openly hoping the midfielder will make the move to the Ligue 1 champions.
However, while the interest has continued to grow, De Jong is uncertain where he will be playing next season, as he has now claimed his primary focus is just on finishing the campaign well.
After that, De Jong says he could depart the club or remain for another season.
"It's difficult to say what will happen," De Jong told the Guardian. "I want to finish this season well with Ajax. Then we will see. Maybe I'll stay for another year, maybe I'll leave. But I am not sure."
The youngster is well aware of all the stories linking him to big moves abroad. In October, he conceded constant links to Barcelona had grown "annoying."
Now he's simply tuning out the noise.
"I don't pay attention to it," De Jong said. "I hear the stories but I just want to finish this season well."
While he may not pay attention to the speculation, De Jong does have an admiration toward a particular style of play.
Given De Jong's budding reputation as a skilled passer, it is no surprise he enjoys how Pep Guardiola's sides play, whether they are his old Barcelona champions or his current Manchester City squad.
"I love this style," he added. "Get the ball back quickly, then play possession with so many combinations.
"When you watch that, you get the feeling you want to go out on the pitch and play football with your friends and just enjoy yourself. City and Barcelona are great examples."