Juventus
The real Ronaldo? Brazil icon 'so different' to Juventus superstar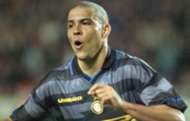 The identity of the 'real Ronaldo' is not an argument a former Brazilian striker wants to get into, with the World Cup winner claiming he is "so different" from namesake Cristiano.
That moniker has become synonymous with success over recent times, with two iconic figures bearing the same name on their back.
During the late 90s and early 21st century, a fearsome frontman landed two World Cup winners' medals, an enviable haul of club honours and three World Player of the Year awards.
As the powers of 'O Fenomeno' began to fade, another Ronaldo stepped up and helped himself to countless records, five Champions League crowns and five Ballons d'Or.
The latter is now on the books of Juventus, having previously starred for Manchester United and Real Madrid, and is considered to be one of the finest performers of all time.
The original Ronaldo is, however, reluctant to be drawn on comparisons between two legendary forwards, telling Gazzetta dello Sport when quizzed on the 'real' tag: "It's something that has always amused me, but it makes no sense. We are so different, me and him."
Pressed to pick out the main differences between the two, the former Barcelona, Inter and Madrid striker said: "Age, above anything else. Nine years of difference, different years in which we played.
"Football has changed so much recently, and it changes faster and faster.
"I do not want to say that 'my time' was more difficult, but we faced very different situations and with different teams."
Ronaldo went on to add: "The impact within the Italian championship [is also different]. 
"I was 20, I had already achieved things at PSV and Barcelona, ​​but not a lot, certainly not everything. I was still a project of a champion, or at least I felt so. 
"Cristiano arrived in Italy at the age of 33, at the height of his maturity as a player."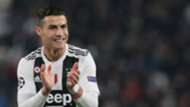 While seeing marked differences between himself and a talismanic presence at Juve, Ronaldo admits both men boast the same insatiable appetite for goals.
He added, ahead of a Serie A clash between the Bianconeri and Inter on Friday: "I would say we were different in the role we played, even if he now players a lot more in the middle and closer to the goal.
"Perhaps in the past an assist satisfied him as much as a goal. Now, I don't think it does. In that desire for goals we are equal, yes."
Ronaldo ended his playing career with 352 club efforts to his name and 62 in 98 appearances for Brazil.
His namesake already has 85 international goals for Portugal, in 154 outings, and a stunning haul of 584 strikes for the domestic sides he has represented.