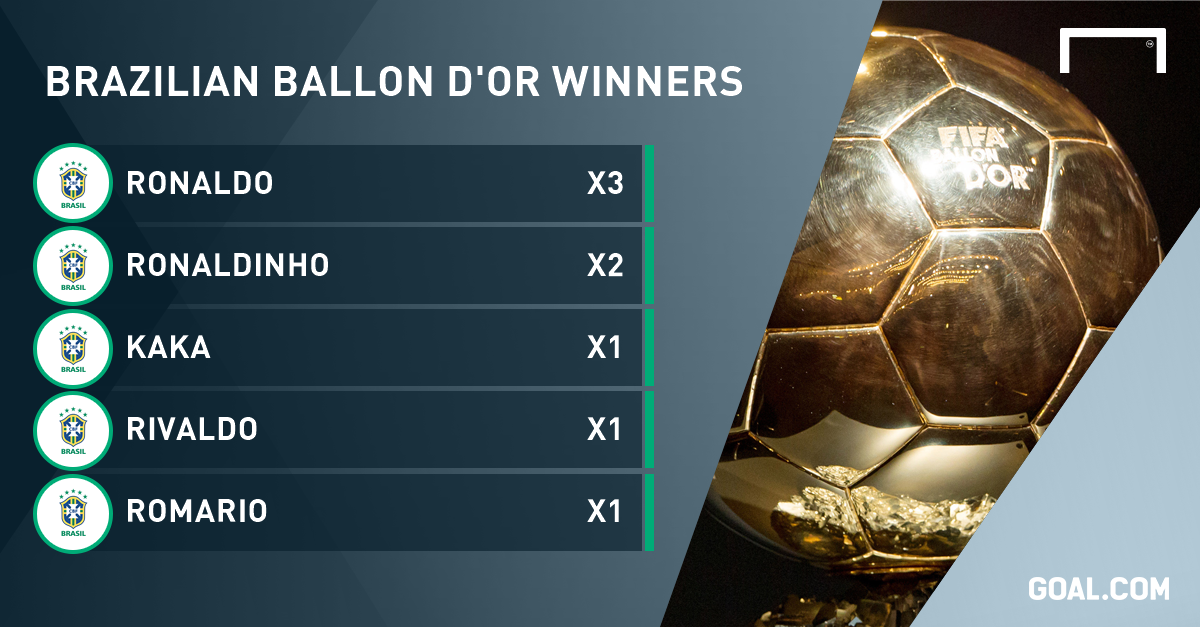 Ronaldo was just 20 when he was named World Player of the Year for the first time in his career in 1996, becoming the youngest ever winner of the award.
At his peak, Ronaldo, who won the award twice more in 1997 and 2002, was an absolute force of nature, able to execute the most intricate of dribbles and unerring finishes at a speed never before seen in the game. "There is no doubt that he was one of the greatest in football history," said 1970 World Cup-winner Tostao. "Perhaps the greatest striker of all time."
Ronaldo managed a staggering goalscoring return across two continents and four countries, hitting 388 goals in 564 games - many of which arrived for top clubs, but none were dominating their local leagues at the time, evidenced by the fact that Ronaldo won just a single league title (Real Madrid 2002-03) in his career.

All three of his World Player of the Year awards arrived prior to the 2010 merger between France Football's Ballon d'Or and Fifa's World Player of the Year awards, but in 1998 and 2002 he took both prizes.
1996

& 1997: PHENOMENAL - A MAN AGAINST BOYS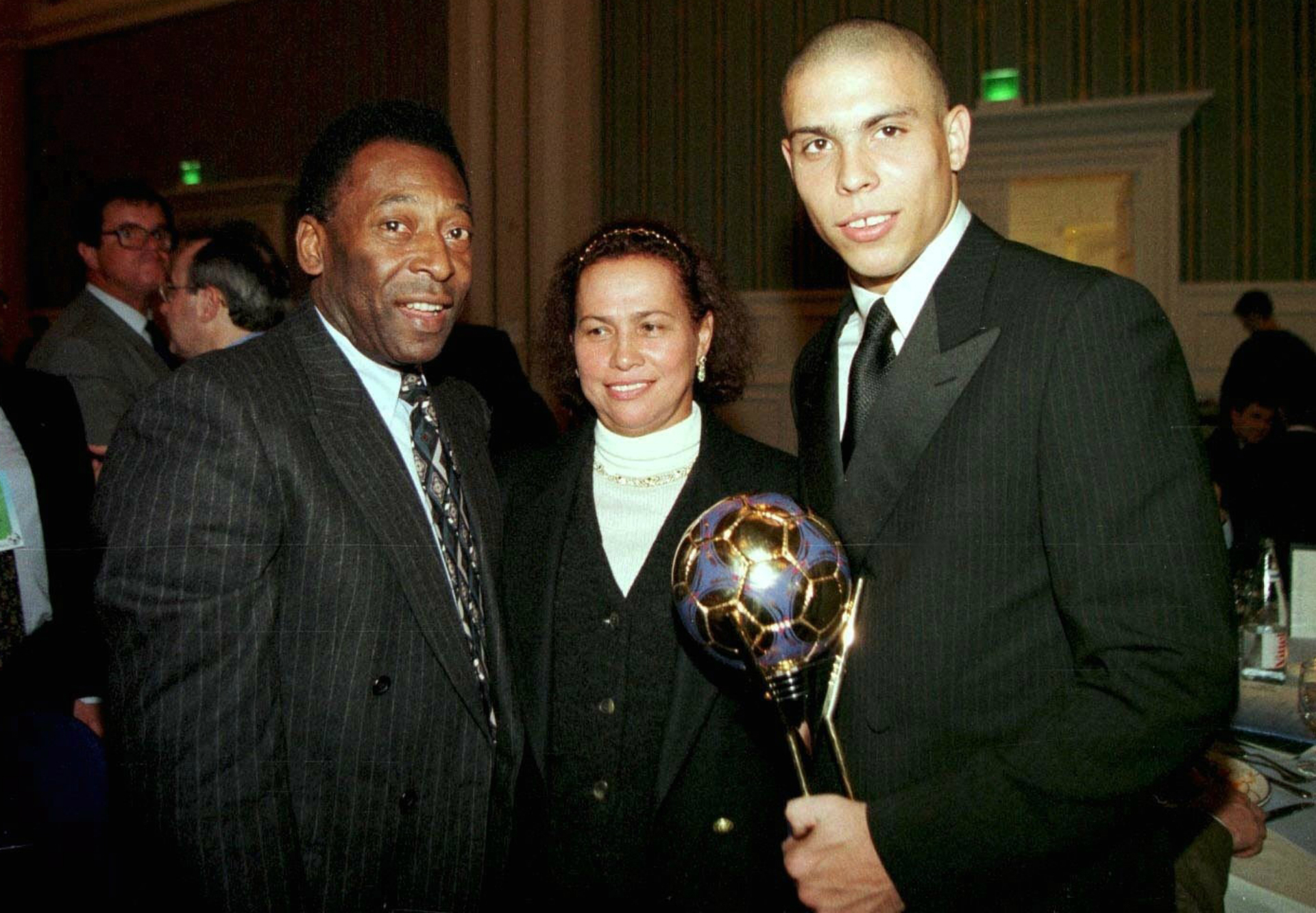 There would be no period of adaptation for a teenage Ronaldo when, after forming part of the squad that lifted the World Cup in 1994 (though he did not make an appearance in USA), he joined Dutch club PSV Eindhoven from Cruzeiro. He rapidly set about dismantling Dutch defences, hitting a stunning 54 goals in his first 57 games in European football.
That return convinced Barcelona to lay out a world-record fee to take him to Camp Nou for the 1996-97 season. He spent just a single campaign in Catalonia, but would leave a legacy like few others.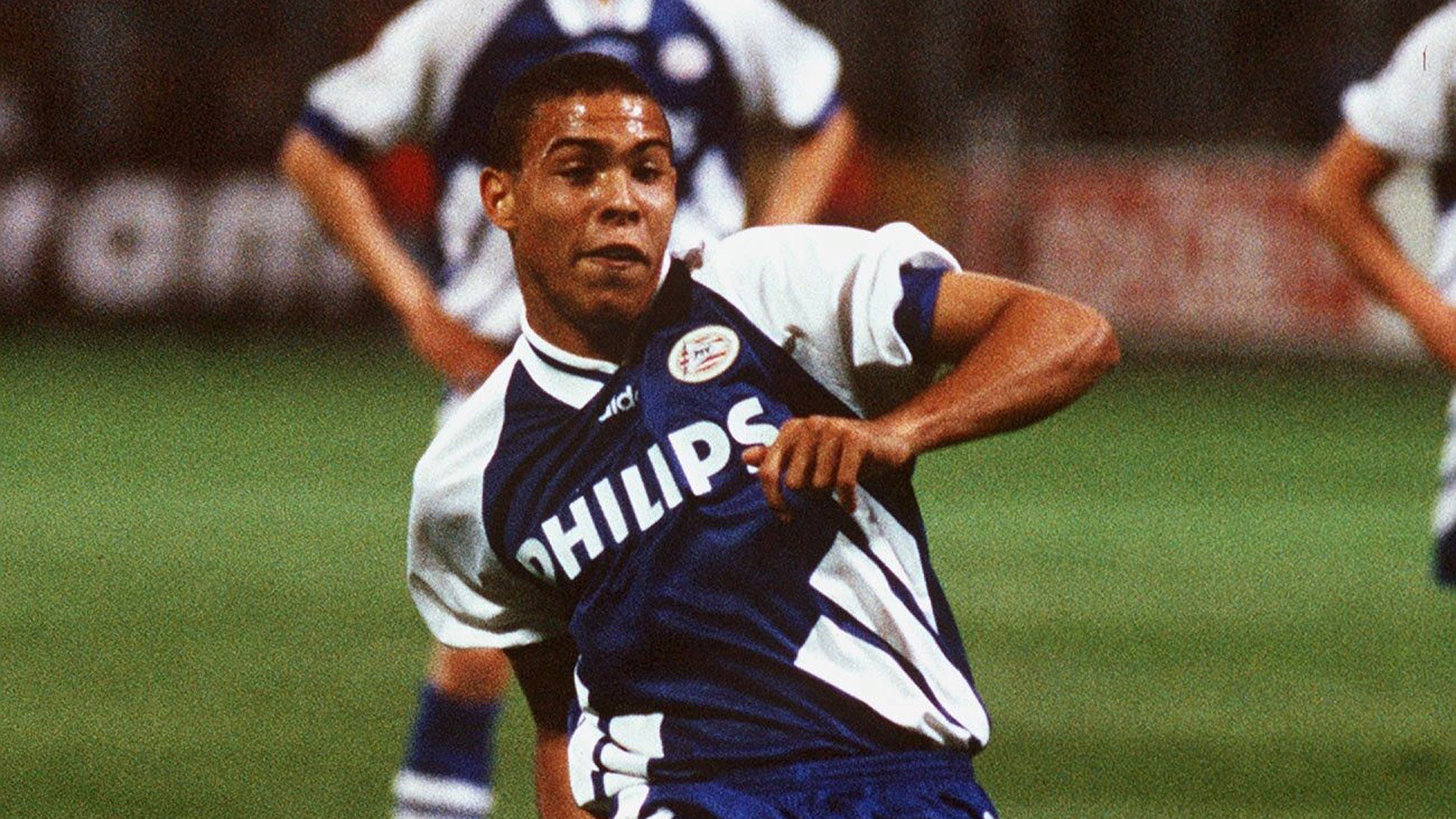 Once again there would be no need to acclimatise, no nerves over a step-up in competition: Spanish defenders up and down the country were made to look like school children forced to go up against an opponent many years their senior. It wasn't just that he hit 47 goals in 49 games, it was how he hit them.
He was superior in every way imaginable: too strong as he crashed through a sandwich of Valencia defenders; too accurate as he hit a 25-yard shot into the top corner against Real Betis; too quick as twice made up 10-yard head-starts against Real Ovideo defenders to slide the ball into an empty net; too skilful as he side-stepped the Racing Santander defence before rounding the goalkeeper; and too pretty-much-everything as he beat almost the entire Compostela team to score perhaps the greatest goal in Spanish league history.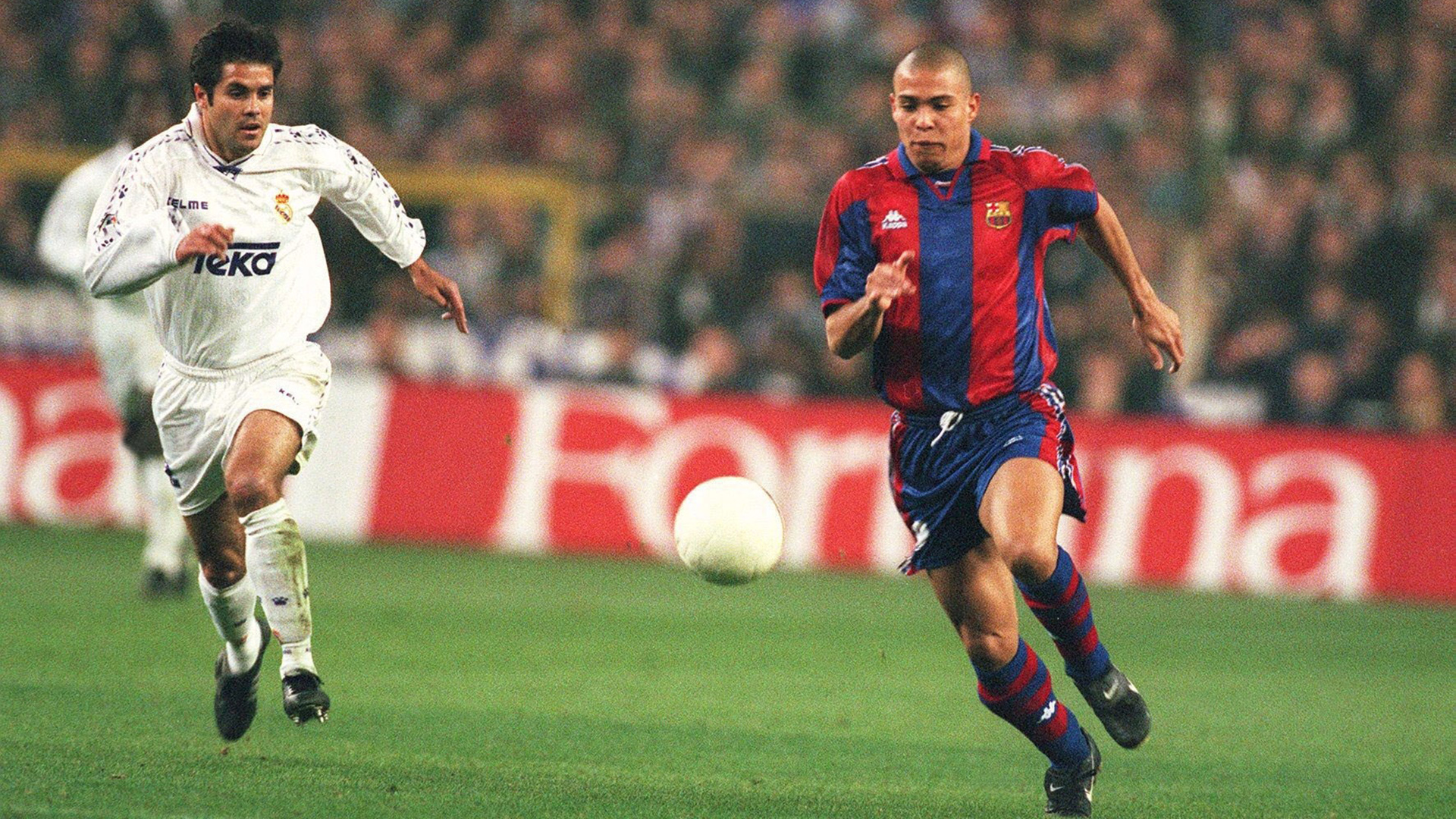 Halfway through the season he was crowned the world's best by Fifa – a season in which his Barca side would finish two points behind Real Madrid in the league. But Ronaldo's nine goals in five games brought the Spanish Cup while five in seven gave them the Uefa Cup Winners' Cup. He also grabbed five goals in four games for Brazil in 1996.
A second world-record transfer took him to Inter Milan in the summer of 1997 after he scored five times as Brazil won the Copa America in Bolivia. The move to Italy saw Ronaldo drop a little deeper and prove that not only could he score goals, he could create them too.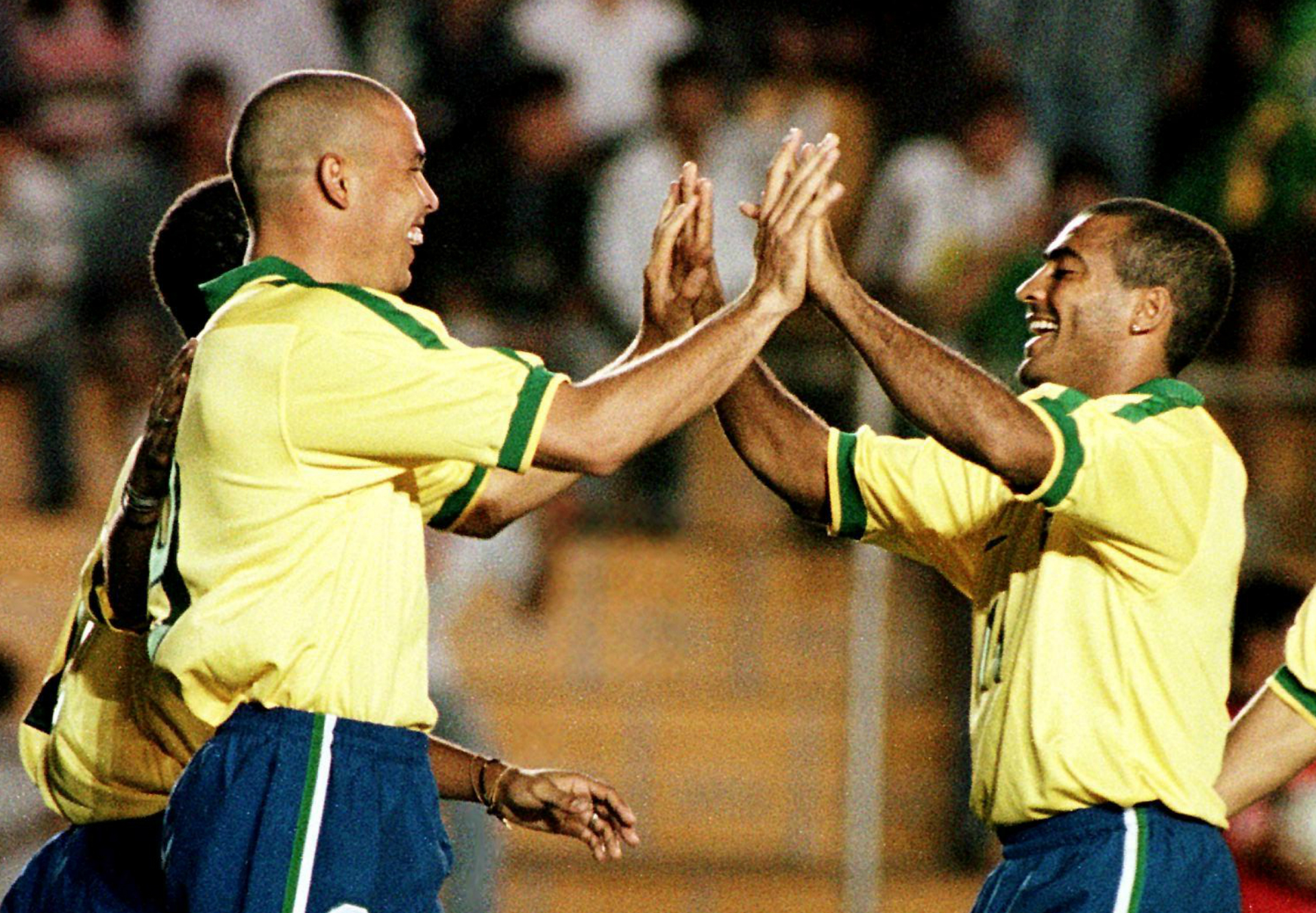 His time in the the peninsula was plagued by two serious knee injuries that would have cost lesser mortals their entire careers, but halfway through his first Serie A campaign he was named World Player of the year by both Fifa (becoming the first player to retain the award) and France Football.
"He was the fastest thing I've ever seen running with the ball," said his Barcelona coach Bobby Robson. "Had he managed to stay free of injury, he had every chance of becoming the best footballer ever."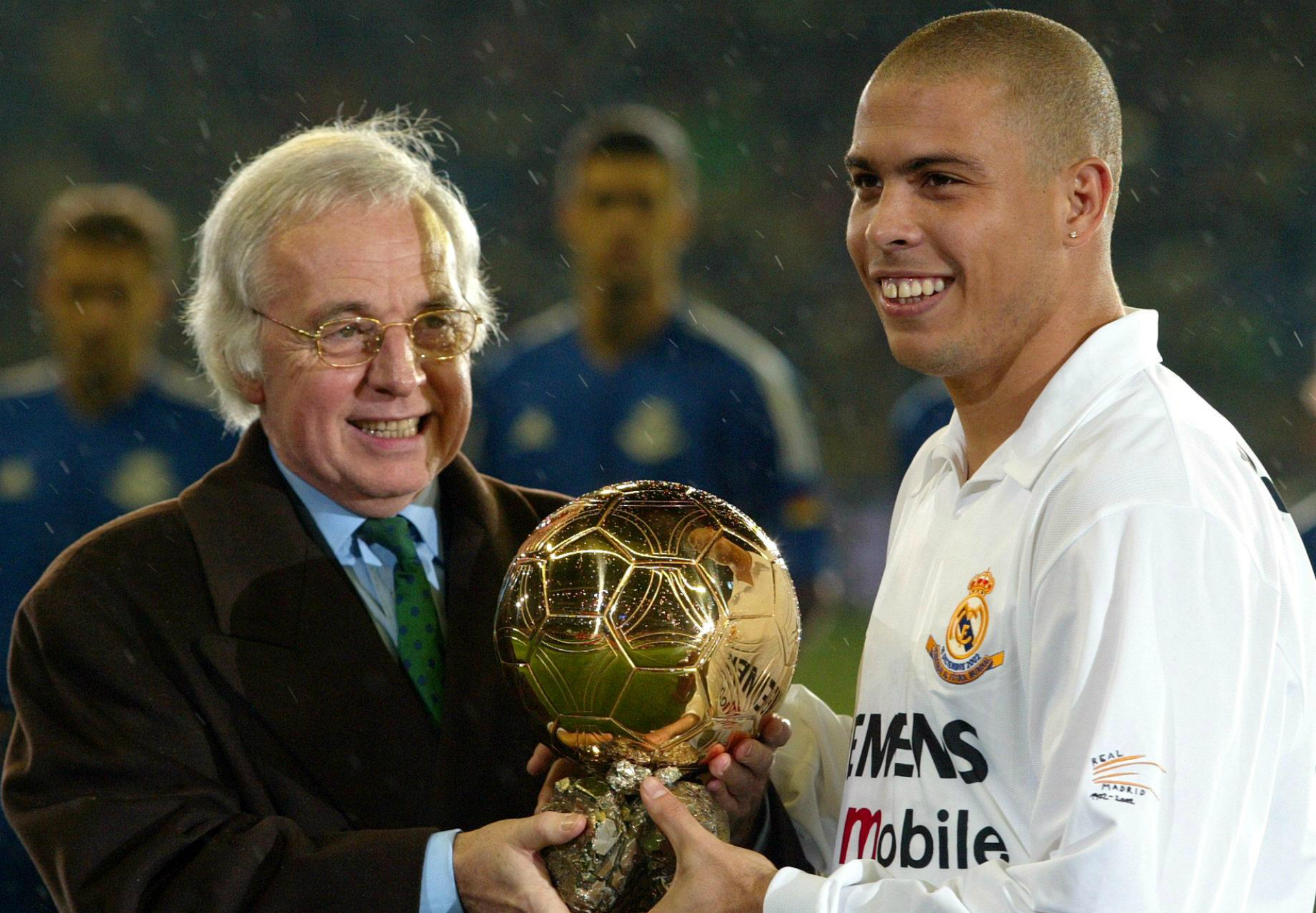 Ahead of World Cup 2002, those knee injuries had left medical professionals informing him he had a 50 per cent chance of never playing again. He hardly kicked a ball for two years. Brazil had scraped through qualification and been humiliated by Honduras at the Copa America. The Selecao had no chance. Especially without Ronaldo. He wasn't even supposed to be there.
But there he was. And as he expertly rolled his second into the corner of Oliver Kahn's net with 10 minutes remaining in Yokahama, the World Cup final of 2002 became the stage of what is perhaps football's greatest redemption story.

Brazil saw off Germany 2-0 thanks to Ronaldo's double. Never has a Brazilian been more aptly nicknamed. Ronaldo Luís Nazario de Lima was quite simply a phenomenon.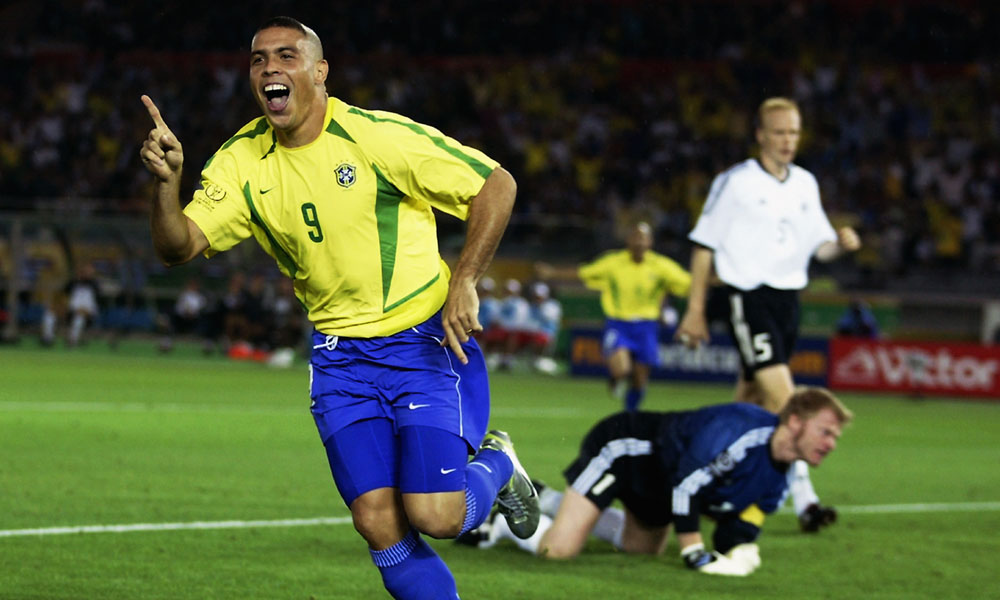 The then 25-year-old was back. And with the world bowing at his feet once more, he secured a move back to Spain by joining Real Madrid in September that year. He would go on to claim the World Player of the Year title for a record third time, while he was also named European Footballer of the Year and once again claimed France Football's then independent Ballon d'Or.
"Ronaldo copied the classic journey of the mythological local hero who descends into hell then comes back to change history," wrote Globo's Luis Fernando Verissimo of the man they call O Fenomeno.