The American Figo? Pulisic could be a Real star at Madrid
Seth Vertelney
Sep 26, 2017 09:00 UTC +00:00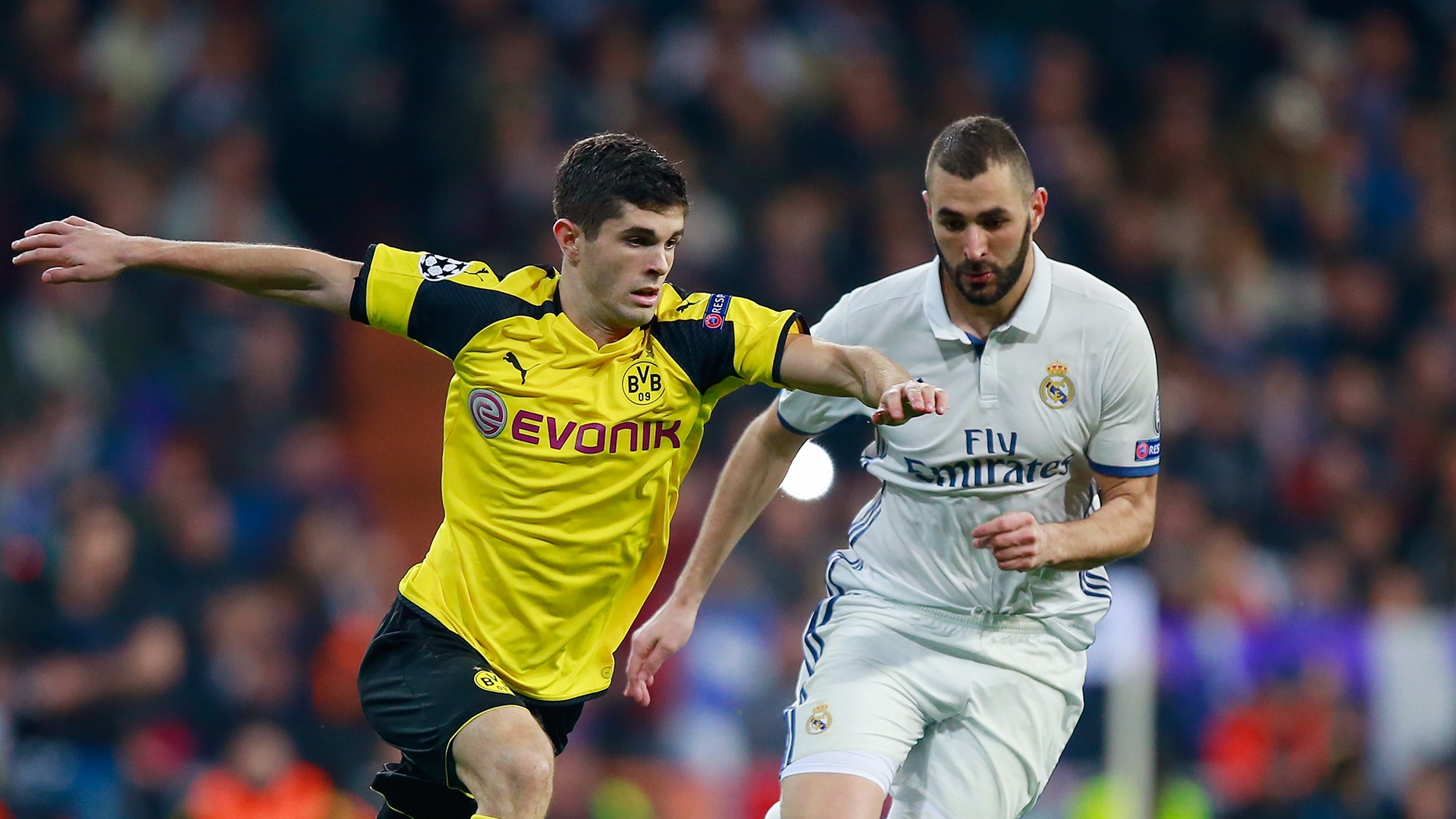 Getty Images
Mark Pulisic knew very early on that his son Christian had a special talent.
"I called him 'Figo' from a young age, as we watched Real Madrid a lot during those years," Pulisic senior told Goal earlier this year. "He liked the way Luis Figo played, so I bought him a jersey with Figo's name on it."
Christian wore it with pride. Perhaps some day soon, he'll have a Madrid jersey with his own name on it.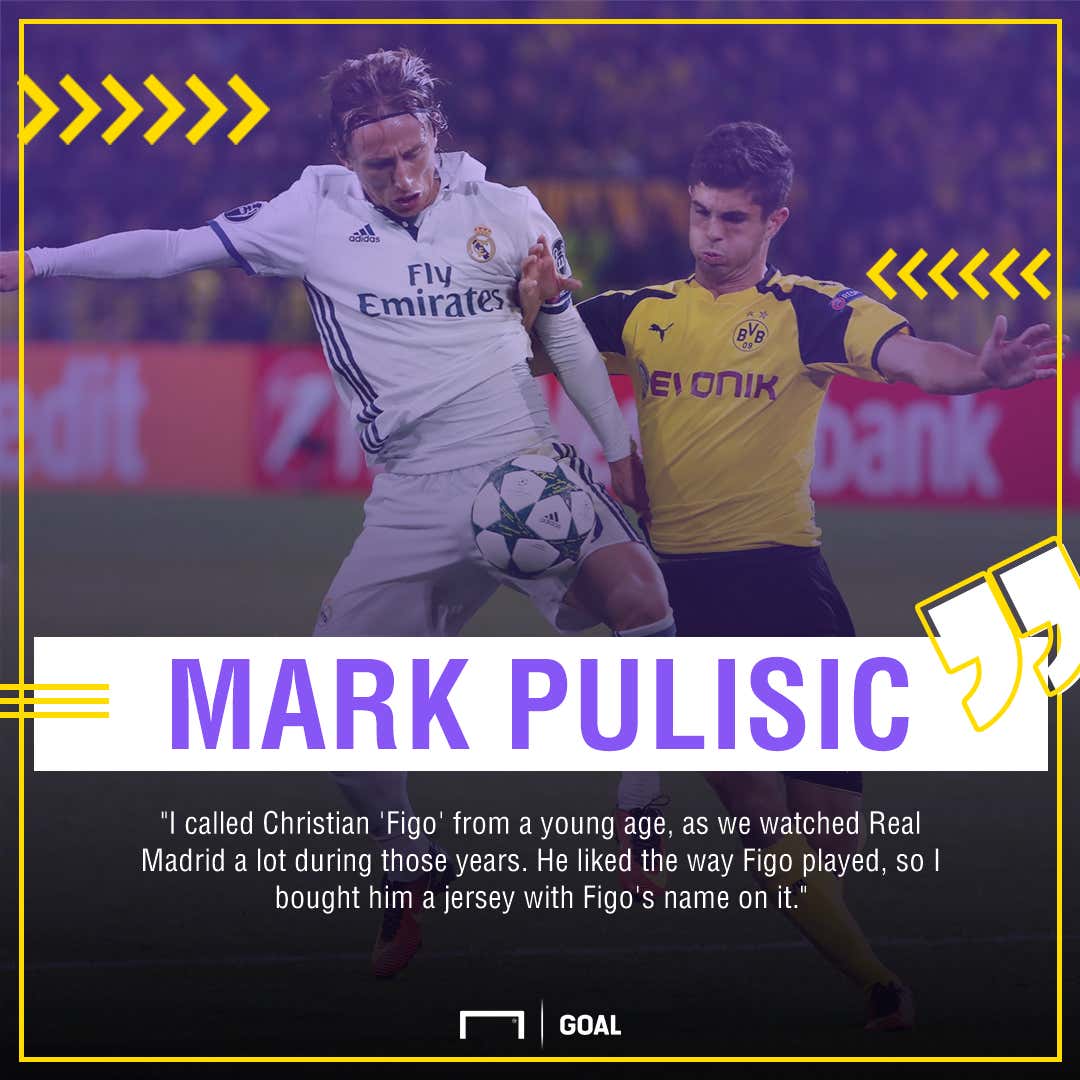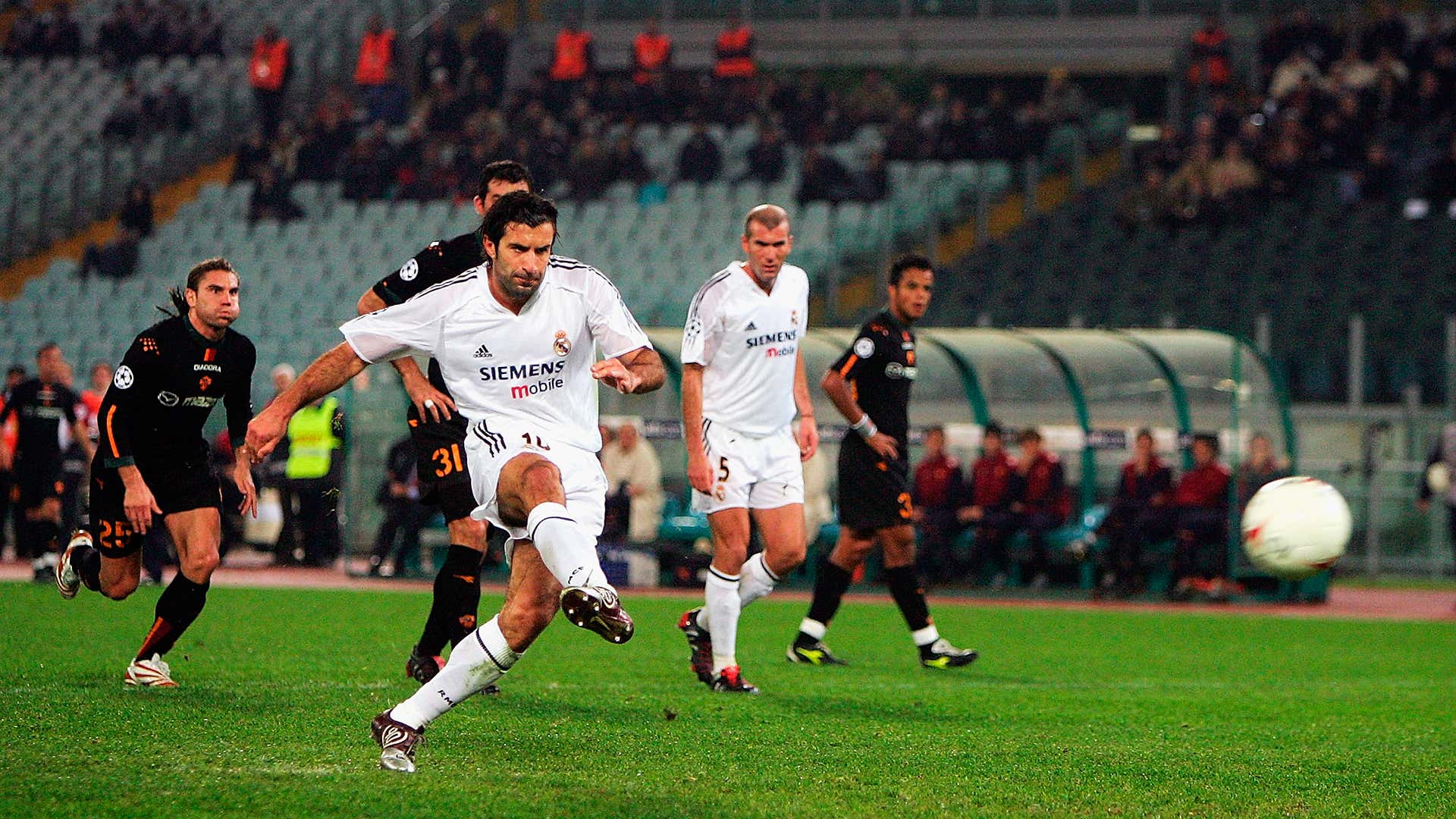 Indeed, while it wasn't a surprise to see Pulisic linked to Liverpool again this summer - given Reds boss Jurgen Klopp was in charge of Borussia Dortmund when Pulisic joined their youth ranks as a 16-year-old - former U.S. international striker Brian McBride thinks his fellow American has loftier ambitions.
"No disrespect to Liverpool, but he probably has his sights set even higher," McBride told ESPN FC last month. "I've heard that [Barcelona or Real Madrid] is part of the plan.
"That's not coming directly from him; that's coming from different people."
Pulisic has denied wanting to leave Dortmund at all. Having just turned 19 and with plenty still to prove in Germany, staying at Signal Iduna Park in the short term is a wise plan. BVB, after all, have a great reputation for nurturing young talent.
However, Pulisic's development has been shockingly accelerated. Already, he has become a vital cog for one of Europe's top clubs and arguably the best player for the U.S. national team.
As Dortmund get set to host Real Madrid in the Champions League on Tuesday, it's worth asking: Could Pulisic one day end up at the Santiago Bernabeu?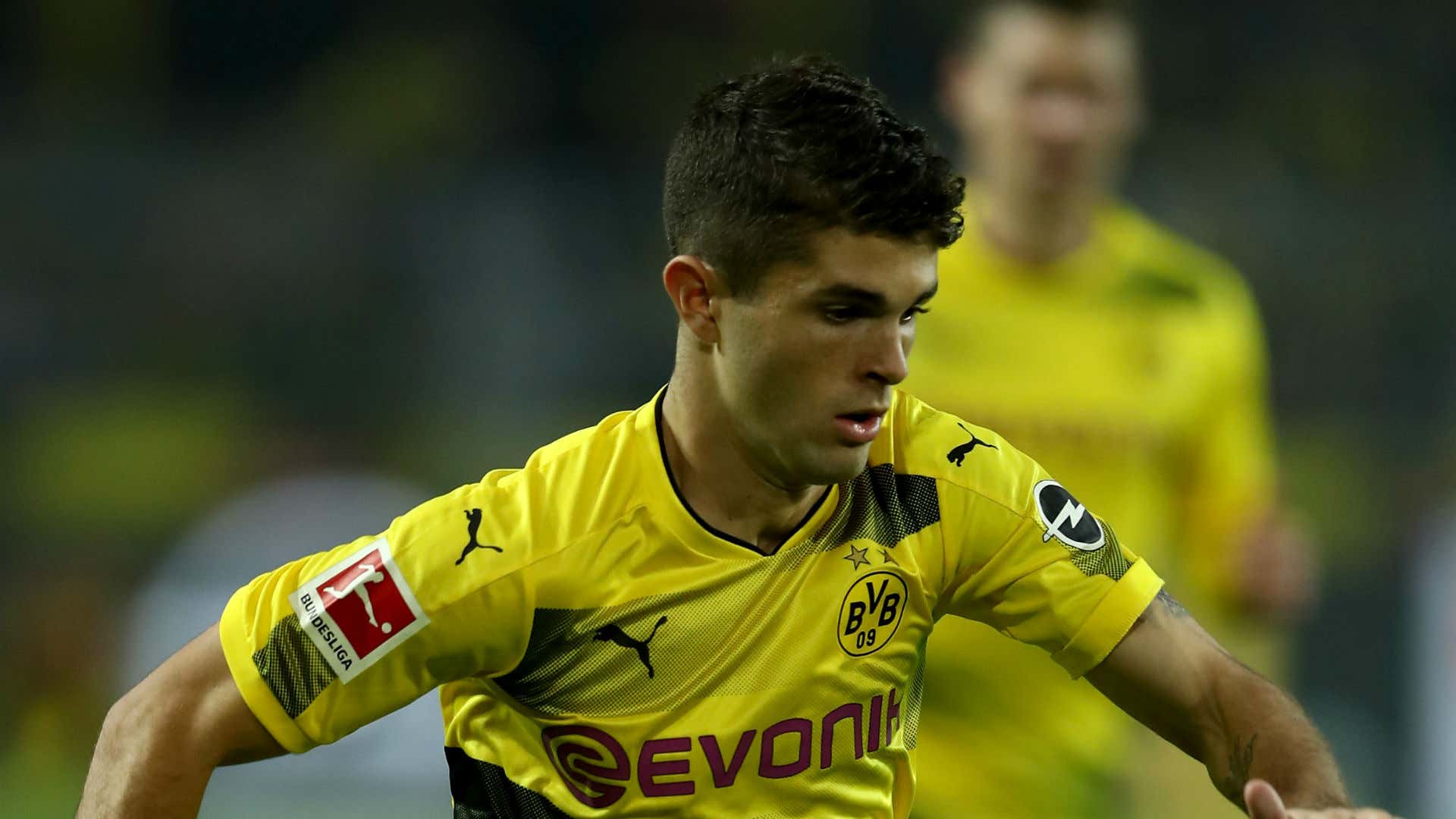 Certainly, the Spanish giants are already familiar with the teenager's talent.
Last September, Pulisic was brought on as a substitute against Madrid in the Champions League group stage. With his team trailing by a goal late on, Pulisic flew past a defender and crossed for Andre Schurrle, who fired home an equaliser in a 2-2 result.
It was just one play, but Pulisic's run and cross provided a tidy summation of what makes the teenager special. Pulisic wasn't at all fazed by the occasion of facing the Champions League holders just one week after his 18th birthday. Instead, he showed his endless desire to get forward and put defenders on their heels, leaving Danilo in the dust before delivering the cross.
It was that fearlessness and play-making ability that brought him into the Dortmund first team at age 17, and could eventually see him make the breakthrough as the first American to ever represent Madrid.
Real, like so many other big European clubs, covet the U.S. market and have made great efforts in recent years to engage with football fans in the States, including pre-season tours for several seasons running. Though landing Pulisic would clearly be a boon to any U.S. outreach effort, his signing would be no publicity stunt.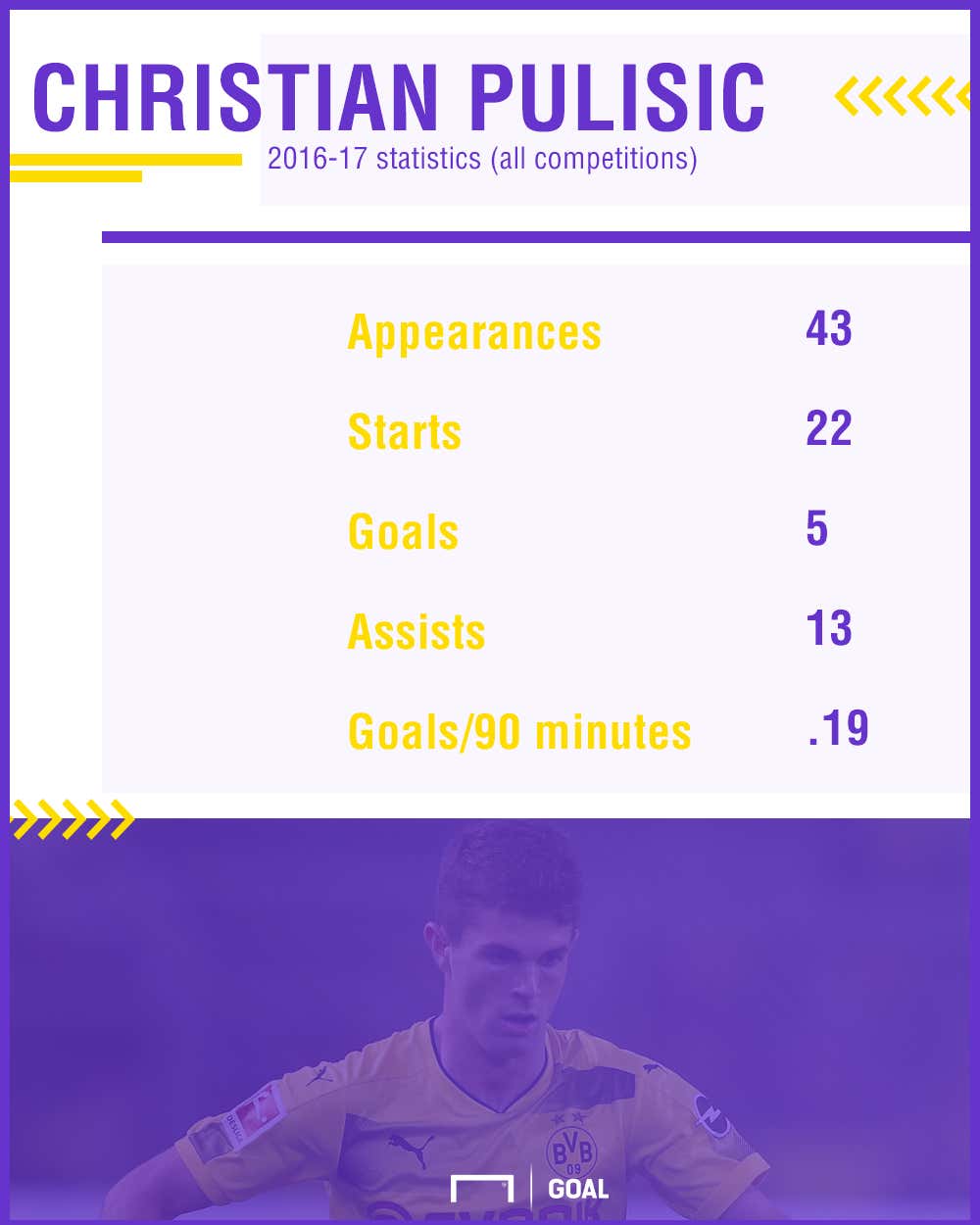 The Blancos have yet to register a formal interest in the American but that could change if Pulisic continues on his current trajectory in his second full season as a professional player.
On the field, Pulisic could fit into Madrid's 4-3-3 system as a wide attacker, but the U.S. international would also slot into Madrid's overall plan off the pitch in recent seasons as well.
The Blancos have moved away from their 'Galacticos' era and have instead engaged in more sensible transfer dealings in the past few windows, targeting younger and relatively inexpensive players in the market.
In the past three seasons, Madrid's marquee signings have included Danilo, Mateo Kovacic, Jesus Vallejo, Marco Asensio, Lucas Vazquez, Dani Ceballos and Theo Hernandez – none of whom were more than 24 years old when they arrived, and with the most expensive of the group, Danilo, costing €31.5 million.
In this current climate, it is easy to see Pulisic being identified as an ideal target following, say, a long-rumoured big-money sale of Gareth Bale back to the Premier League.
There are improvements to be made, though, before Pulisic would be ready to make an impact at the Bernabeu.
The 19-year-old is still working to find his best position. Though he's been played mostly out wide at the club level, many believe that Pulisic is more effective at the No.10 role, where he's often featured for the U.S. national team.
Pulisic must also demonstrate more cutting edge in the final third to truly take his place among the world's elite. His final ball can be lacking at times and he could be more clinical with his finishing, as he scored a modest five goals in 43 total appearances last season.
However, Pulisic has already displayed an increased confidence this season, and looks a much improved player under new Dortmund manager Peter Bosz. The 19-year-old has added a devastating stepover to his arsenal of tricks, and Bosz's high-pressing system has put Pulisic in better scoring positions when Dortmund create turnovers high up the pitch.
Pulisic already has two league goals in six games thus far, and it's looking a near certainty that his scoring numbers will improve this term.
If his rapid growth continues, Pulisic could one day become an American pioneer in Madrid. For now, though, a repeat of last September's heroics will do just fine.