England
Sessegnon out to follow in Sancho's footsteps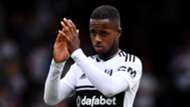 Ryan Sessegnon has aired his desire to follow in the footsteps of Borussia Dortmund starlet Jadon Sancho and force his way into the senior England squad.
The 18-year-old generated plenty of Three Lions talk during the 2017-18 campaign as he helped Fulham to secure promotion back to the Premier League.
Speculation regarding potential moves to the likes of Arsenal and Manchester United surfaced as the youngster delivered 16 goals and eight assists in the Championship to earn a billing as one of the most exciting talents in English football.
Sessegnon has, however, found a step up to the top tier tougher than expected and seen other talented teenagers overtake him in the international pecking order such as Sancho, who made his England debut against Croatia on October 12.
There is a desire on his part, though, to emulate the achievements of Sancho and Co, with the Cottagers winger telling The Sun: "I think 18 is a good age to make your debut.
"That's my target. Especially seeing players from my age group making their debuts, like Jadon Sancho, Mason Mount and James Maddison.
"They are players I've played with for England, so I look at that and I just want to be part of it."
Sessegnon has broken into the U21 set-up with his country but is still waiting on a first senior call.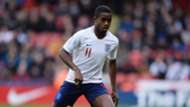 Fulham's struggles in the Premier League are doing his cause few favours, but he has opened his goal account for 2018-19 – making history in the process – and believes there is plenty more to come from him as he adjusts to a higher calibre of opposition.
"Going up a level has proved to be harder than I thought it would," admitted Sessegnon.
"It's been very challenging, but at the same time, that challenge has been good for me.
"Of course I wanted to do a bit better by this stage, in terms of performances. I don't think I've been near my best in certain games.
"I look at all the mistakes I've made before I watch my good stuff. If I have misplaced a pass, I want to know why I've done that or whether I could have looked at a different pass. For me, I just look at it that I'm young and I can only improve.
"It's still early in the season and it was never going to be the same as the Championship.
"I'm not trying to put too much pressure on myself. I'm just trying to work hard and be the best that I can."