Schweinsteiger reassures fans: Injury shouldn't be too bad
Ben Valentine
Jul 02, 2017 03:13 UTC +00:00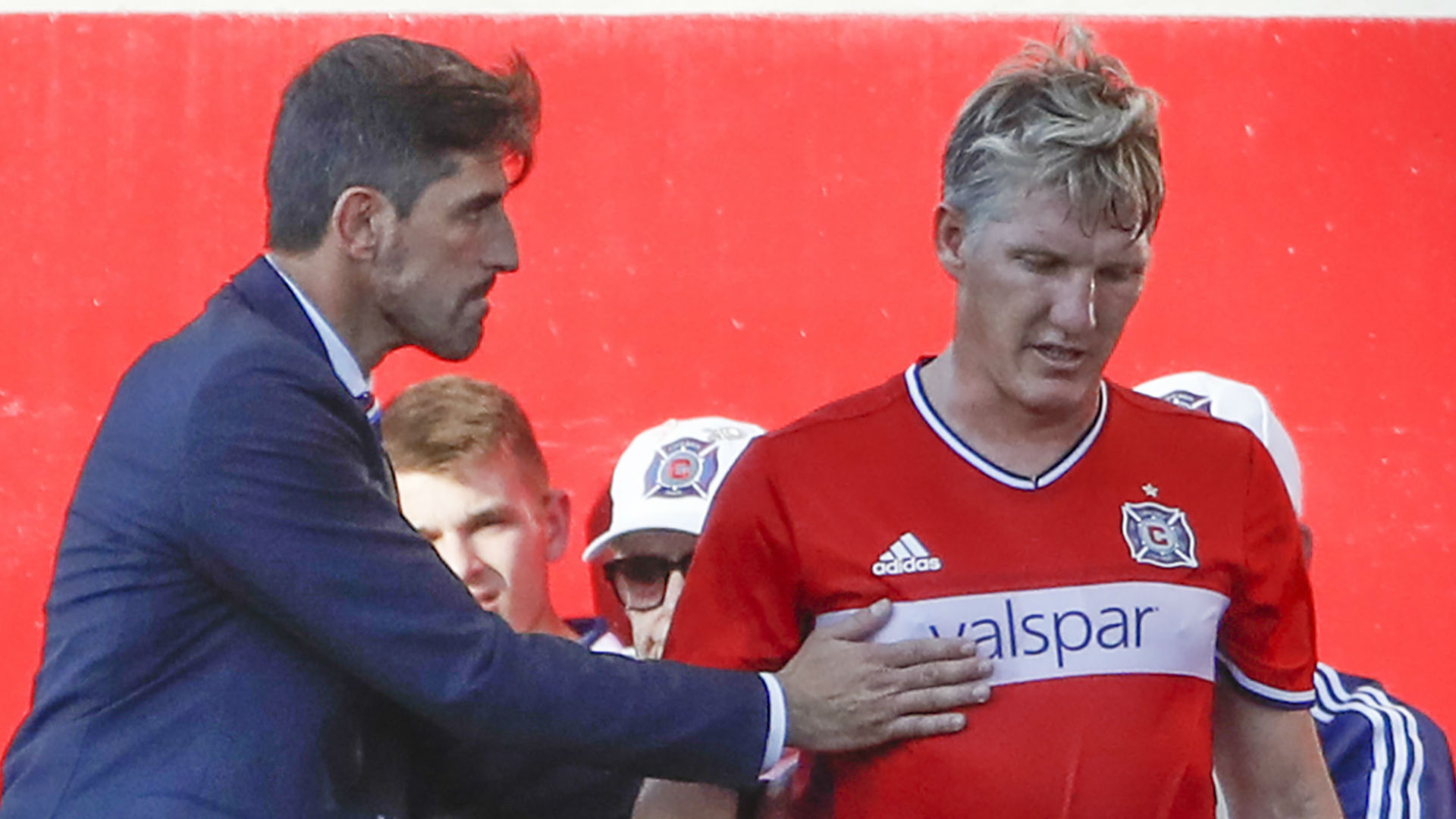 Kamil Krzaczynski
Bastian Schweinsteiger took to social media to reassure fans he is not badly hurt after coming off with an injury Saturday.
The 32-year-old midfielder suffered a hip injury in the Chicago Fire's 4-0 win over the Vancouver Whitecaps and exited the contest just before the end of the first half.
The Fire said during the contest Schweinsteiger would be evaluated after the game and was day-to-day, but the midfielder was on the field after the victory and appeared to be in good spirits, celebrating with his teammates.
Then the former Germany international took to social media, saying he did not think he was badly hurt and he hoped to be back for the upcoming Fire matches.
"Another great performance by our team," Schweinsteiger said on Twitter. "Fortunately my injury shouldn't be too bad and I am looking forward to our next matches."
Schweinsteiger, who has two goals and an assist this season, has been instrumental in the Fire's turnaround in 2017, which saw the club move into first place overall in MLS after the victory Saturday. The club finished the 2016 season in last place.
The veteran is on a one-year, designated player deal with the Fire with a mutual option for a second after joining from Manchester United in March.