Rooney double helps D.C. United complete climb into playoffs

Ives Galarcep
Oct 21, 2018 21:59 UTC +00:00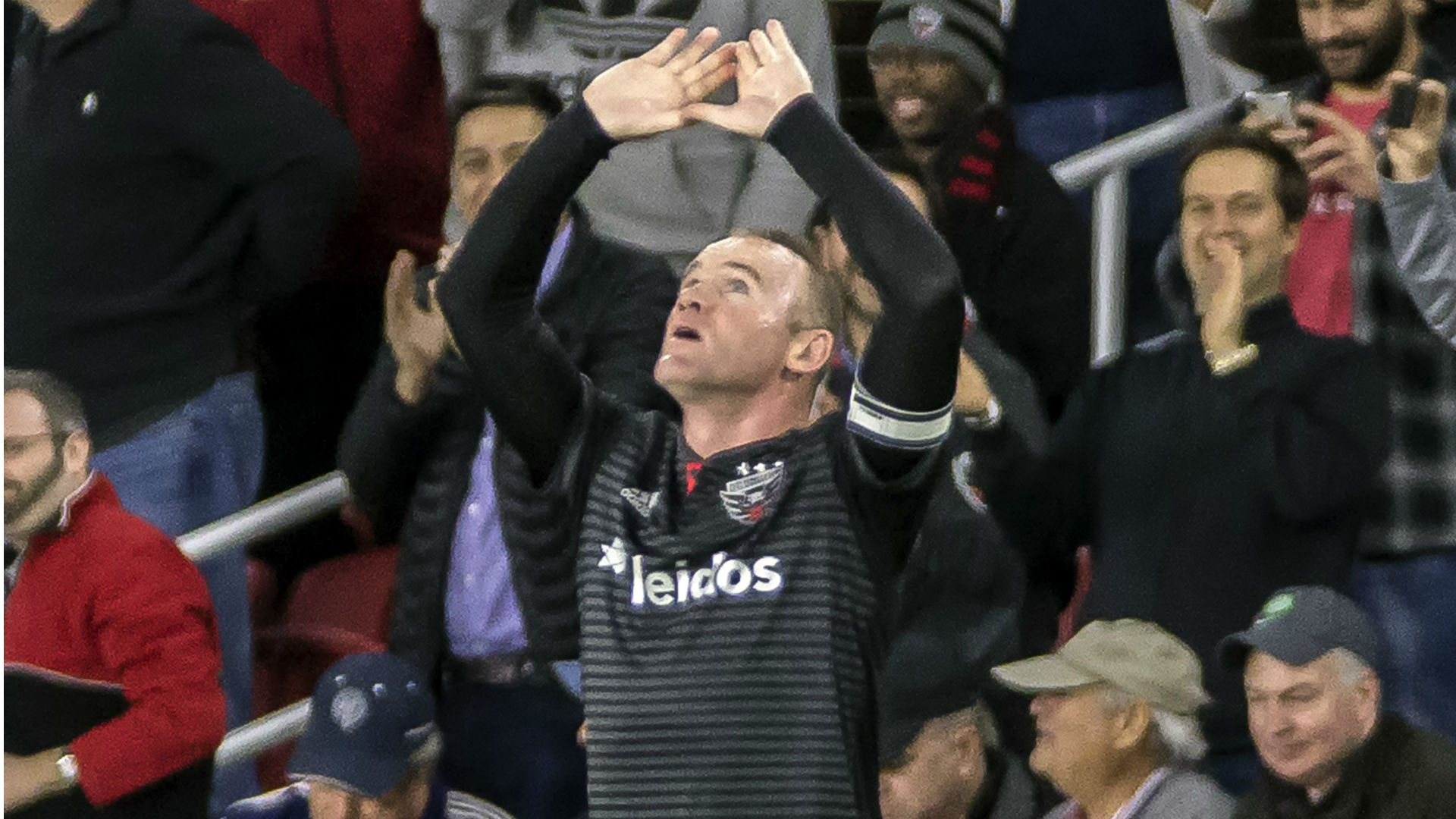 Tony Quinn/ISI Photos
Three months after joining a D.C. United side that had the worst record in Major League Soccer when he arrived, Wayne Rooney helped his new team complete a stunning turnaround, securing a playoff berth and establishing D.C. as a team nobody wants to face when the postseason begins in two weeks.
Rooney delivered two more goals on Sunday to help D.C. United post a 3-1 victory over David Villa's New York City FC, a win that helped D.C. secure its first playoff berth since 2015.
The victory pushed D.C. United into fifth place in the Eastern Conference, and now instead of fighting for its playoff life, the club heads into the final week of the regular season in position to potentially climb as high as third place in the East, which would ensure a home playoff match in the first round.
That's a lofty perch for a team that was sitting with a league-worst 2-7-5 record when Rooney arrived. D.C. has completed the transition from league laughing stock to hottest team in MLS, boasting a 12-4-3 record since Rooney's arrival, and since moving into its new home, Audi Field.
Rooney's two goals on Sunday push his season totals to 12 goals and seven assists in 19 matches. Those totals have helped D.C. put together a nine-match unbeaten run heading into its regular-season finale against Bastian Schweinsteiger and the Chicago Fire next week.
Rooney's arrival has given the D.C. attack a vital puzzle piece that has helped boost the level of the entire group, especially Argentine playmaker Luciano Acosta, who has been one of the best players in MLS since Rooney showed up.
"He's changed the way we play, and particularly in the offensive half," D.C. United coach Ben Olsen recently told reporters of Rooney. "Hiis influence in the locker room is something people talk about and kind of see, but it's bigger than that. It's bigger than what even people are seeing from the outside. So he's been a great addition."
The difference in D.C. was clear to see on Sunday.
Facing an NYCFC side heading in the opposite direction after a rough run of results, United controlled the visitors for much of the match, outplaying a team that was once considered a title contender earlier in the year. Now, it's D.C. United that is looking like a darkhorse pick for a title run. It won't be easy in a conference that boasts league-leading Atlanta United and the New York Red Bulls, but D.C. has shown it can play with anyone in MLS.
"Nobody wants D.C. right now, that's for sure," Philadelphia Union head coach Jim Curtin said on Sunday after the Union's loss to the New York Red Bulls.
That's a sentiment that is likely shared throughout the Eastern Conference. With an in-form Rooney leading the way, D.C. United heads into the postseason with major momentum.