MLS
Portland Timbers 2017 MLS season preview: Roster, schedule, national TV info and more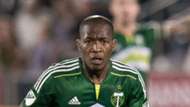 ---

2017 MLS SEASON PREVIEW
---
Following a MLS Cup win in 2015, last season was a step back for the Portland Timbers. 
Caleb Porter's club missed the playoffs and watched arch rival Seattle lift the cup in its absence. The main culprit for the Timbers' regression was their poor road form. Portland became just the eighth MLS team in history to fail to win a single road match for an entire season, posting an 0-11-6 mark away from Providence Park. 
MORE: Timbers count on key additions
Porter has insisted that depth was the culprit behind the club's road woes, and Portland has brought in a number of key additions ahead of the 2017 campaign to address that concern. 
David Guzman and Sebastian Blanco are the club's marquee additions and will head straight into the starting lineup, but MLS veterans like Chance Myers, Lawrence Olum and Roy Miller will provide the valuable depth the Timbers hope turn around their away fortunes in 2017. 
---
How did the Timbers perform in 2016?
---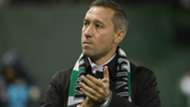 2016 finish: Seventh in Western Conference (12-14-8), missed the playoffs
It was a tale of two seasons for the Timbers in 2016: The club went 12-3-2 at home, but its inability to gain even one away win cost Portland a spot in the postseason. Despite the Timbers' awful away form, they were still in the playoff hunt until the season's final day. Fittingly, the Timbers were eliminated with a road defeat: a 4-1 loss to Cascadia rival Vancouver. 
---
Timbers' key offseason losses
---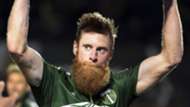 The Timbers were hit hard by retirements in the offseason, as key veterans Jack Jewsbury, Ned Grabavoy and Nat Borchers all hung up their cleats.  
Defenders Steven Taylor and Chris Klute failed to live up to expectations and were sent packing. The same goes for million-dollar bust Lucas Melano, who was sent on a season-long loan to Belgrano in Argentina. 
---
Timbers' key offseason additions
---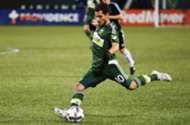 After a protracted transfer saga, Portland finally landed Sebastian Blanco as a designated player from Argentine club San Lorenzo. Blanco will provide a true attacking threat from the right side of Portland's attacking trio.
David Guzman was Portland's first, and perhaps most important addition of the offseason. The Costa Rica international will slot in at the No. 6 role, allowing Diego Chara and Diego Valeri to play with more freedom further up the field.
MLS veterans Chance Myers, Lawrence Olum and Roy Miller will provide defensive depth, while Dairon Asprilla could have a part to play after returning from a loan. Rookie Jeremy Ebobisse will be one to watch in attack as well. 
---
How will the Timbers' starting lineup look in 2017?
---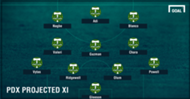 Guzman will hold it together as the No. 6, allowing Chara to play as a No. 8 and Valeri to be a No. 10. Fanendo Adi is the focal point of the attack as the lone striker, with Darlington Nagbe and Blanco cutting in from the wings.
Though Portland has attempted to sign a center back to pair with Liam Ridgewell, the Timbers look set to enter 2017 with Lawrence Olum as a stopgap starter. Amobi Okugo could also challenge for time at the position. 
---
Full Timbers roster entering the 2017 season
---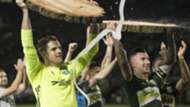 Goalkeepers: Jeff Attinella, Jake Gleeson, Kendall McIntosh
Defenders: Michael Amick, Vytas Andriuskevicius, Gbenga Arokoyo, Rennico Clarke, Marco Farfan, Roy Miller, Chance Myers, Amobi Okugo, Lawrence Olum, Alvas Powell, Liam Ridgewell, Zarek Valentin
Midfielders: Victor Arboleda, Dairon Asprilla, Jack Barmby, Sebastian Blanco, Diego Chara, David Guzman, Romilio Hernandez, Darlington Nagbe, Diego Valeri, Ben Zemanski
Forwards: Fanendo Adi, Russell Cicerone, Jeremy Ebobisse, Darren Mattocks, Jack McInerney
---
Timbers' national TV coverage schedule
---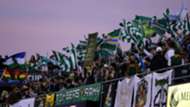 Portland Timbers vs. Minnesota United - Friday, March 3, 9:30 p.m. ET on FS1
LA Galaxy vs. Portland Timbers - Sunday, March 12, 7 p.m. ET on FS1
Portland Timbers vs. New England Revolution - Sunday, April 2, 9 p.m. ET on ESPN2
Portland Timbers vs. Atlanta United FC - Sunday, May 14, 4 p.m. ET on ESPN
Seattle Sounders vs. Portland Timbers - Saturday, May 27, 3 p.m. ET on FOX
Portland Timbers vs. San Jose Earthquakes - Friday, June 2, 11 p.m. ET on UniMas
Colorado Rapids vs. Portland Timbers - Sunday, June 19, 9:30 p.m. ET on FS1
Portland Timbers vs. Seattle Sounders - Sunday, June 25, 4 p.m. ET on ESPN
Sporting Kansas City vs. Portland Timbers - Saturday, July 1, 7 p.m. ET on ESPN
Vancouver Whitecaps vs. Portland Timbers - Sunday, July 23, 6 p.m. ET on FS1
Portland Timbers vs. LA Galaxy - Sunday, Aug. 6, 4 p.m. ET on ESPN
Portland Timbers vs. New York Red Bulls - Sunday, Aug. 20, 8 p.m. ET on FS1
Seattle Sounders vs. Portland Timbers - Sunday, Aug. 27, 9:30 p.m. ET on FS1
Portland Timbers vs. Orlando City - Sunday, Sept. 24, 8 p.m. ET on FS1