Mourinho: I would always welcome Chicharito in my squad
Last Updated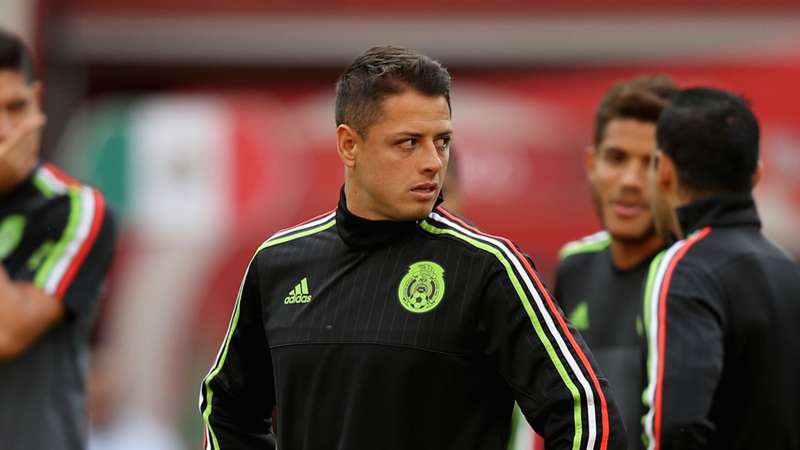 WASHINGTON — Despite praising him multiple times during the past year, Jose Mourinho said Tuesday he never tried to sign Mexico international forward Javier "Chicharito" Hernandez.
Get Man Utd at 10/3 to win the PL title
Hernandez was announced as West Ham's newest forward Monday, returning to the Premier League after he left Manchester United for Bayer Leverkusen in 2015. The United manager said while he was never tempted to lure Chicharito back to the club, he would still be a player who could find success with the Red Devils.
"He left the club a few years ago. I'm not sure that it was his decision or the manager's decision, but he's a good player, he's a player that can always score goals," Mourinho said. "He's a player that I would always welcome in my squad because he's a player that doesn't need many minutes on the pitch to score goals."
Mourinho is hoping to bring in two more players during this transfer window, though he conceded Tuesday he may have to settle for one depending on the market. But while he believes new signing Romelu Lukaku combined with pre-season standout Marcus Rashford are creating a dangerous young strike force for the club, he also backed Chicharito for success in London.
Chicharito completes West Ham move
"We moved in another direction, a younger player in Lukaku and we have Rashford that can be also a striker. He's originally a striker, so we didn't feel that need, but no doubt that for West Ham to get a player with his experience and his quality is very, very good," Mourinho said.
Manchester United close out their U.S. tour with a Wednesday friendly against Barcelona and then play two friendlies in Europe before facing Real Madrid in the UEFA Super Cup.