United States
'It's just a different environment' - Gonzalez hails Arena's U.S. preparation while slamming Klinsmann's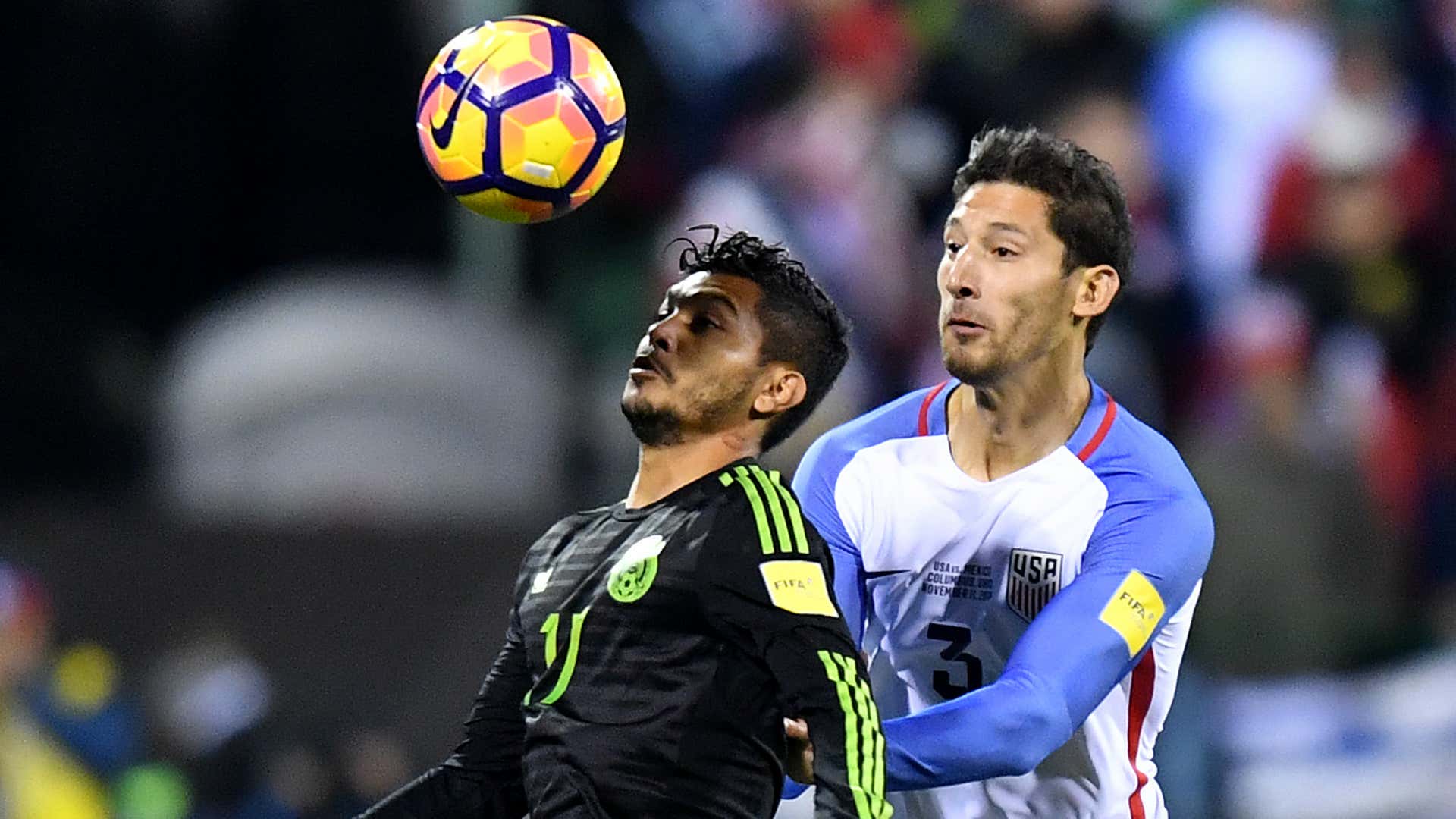 MEXICO CITY — On the very first day of the U.S. national team's most recent camp, Bruce Arena wasted no time letting his team know his plan. With a trip to Estadio Azteca looming, the coach told his players he wanted to use a 3-4-3 formation to beat Mexico.
Arena's key to success in U.S. draw
You wouldn't have blamed Omar Gonzalez if he thought his old LA Galaxy coach was pulling a practical joke. After all, the last time the Americans faced El Tri, they did so by starting out in a sloppy 3-5-2 formation El Tri ran all over before the Americans shifted into a 4-4-2.
"When he told me that we were playing in that system I was a little bit nervous because of the way the last time turned out in Columbus," Gonzalez said. "We've prepared very well these last two weeks tactically and it worked out great."
Gonzalez's initial fears were quickly replaced by the comfort of knowing he and his teammates would be able to prepare in a way they weren't able to ahead of November's 2-1 loss.
"I was relieved that I knew that early, for sure," Gonzalez said. "I've had three weeks to prepare for this game. It's just a different environment, and a different mentality you can take when you know three weeks out when you're going to play, how you're going to prepare.
"Sometimes with Jurgen you wouldn't know until the day of the game," Gonzalez added. "It's just stressful, so with Bruce here taking that kind of approach here, it's been helping out a lot."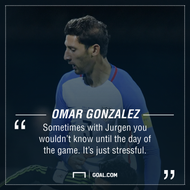 Gonzalez was one of the victims of the lack of preparation for the November qualifier, struggling to defend in space as he and Timmy Chandler failed to develop a good understanding as a right-sided defensive partnership.
"Going into the last game it was a maybe that we were going to use a 3-5-2," Gonzalez said. "We didn't know until a couple of days before the game and then it was just thrown out there.
"Now we had two weeks to really prepare," Gonzalez added. "One team was preparing to play against Trinidad in a 4-4-2, and the other team was preparing in a 3-5-2. We've been playing this now for a few weeks and so that's the reason there was a lot better understanding tonight, and the reason it worked for us tonight."
Player Ratings: Bradley, Cameron step up
Sunday marked the fourth time Gonzalez played for Arena since leaving the Galaxy for Pachuca via transfer after the 2015 MLS season. He has seen his game improve in Mexico, as he has developed into a regular starter on a Pachuca side that has won a league title and CONCACAF Champions League in the past year.
When Arena didn't start Gonzalez in Thursday's World Cup qualifying win against Trinidad & Tobago, it was seen as perhaps a sign that he wouldn't factor into Arena's plans in these matches. But that was clearly far from the truth, as Gonzalez was pivotal in Sunday's draw.
"Bruce is very open, clear with players, straightforward," Gonzalez said. "I like that approach and it's been great so far. We've turned things around since November. Now we're in third place (in CONCACAF World Cup qualifying) and I couldn't be happier."
Though he didn't come out and say it, Gonzalez made no attempt to hide just how happy he is with the coaching change the U.S. underwent after November's qualifying losses to Mexico and Costa Rica — a change that has reunited him with a coach he respects, and has helped the team turn around its campaign on the strength of strong preparation.
"You saw how things can turn out when you don't really prepare that properly and you're confused and you don't know who's going to start," Gonzalez said. "Things can turn out bad, like losing at home."