A-League
Boutique football stadium will be 'immense' for western Victoria - Horvat
Goal Australia Chief Editor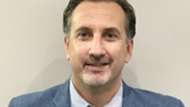 Geelong's A-League bid team are working on the premise that their club would own and make money from their proposed boutique football stadium.
When the group - led by former Socceroos defender Steve Horvat and working under the provisional title of Victoria Patriots - announced themselves as contenders for A-League expansion three weeks ago, they simultaneously revealed they were in discussions to design and build a new stadium.
Geelong's only existing option for an A-League club is Simonds Stadium, the home of the local AFL club where Melbourne Victory have previously played both domestic and continental games.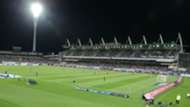 But not only do Victoria Patriots want to commission a rectangular venue, they also want to have some ownership rights, which would be unprecedented in the A-League.
"We've made it very clear from day one that we want this region of western Victoria to have a purpose-built, boutique football stadium," Horvat told Goal.
"It really will be a huge revenue stream potentially for the club if we can get that right.
"It is fundamental to our club being successful in the long term."
Geelong's A-League bid unveils advisory board
Horvat's group are working with architecture firm Populous to develop "two to three" models of what Geelong's football stadium could look like.
Populous, who have designed the new Western Sydney Stadium that will become the Wanderers' home, are global leaders in stadium design.
Founded in the United States, Populous have designed some of the world's leading football venues including Wembley, Soccer City in Johannesburg and Arsenal's Emirates Stadium.
In Australia, the firm has designed Etihad Stadium, Suncorp Stadium and ANZ Stadium.
South Melbourne hopeful FFA won't delay expansion
Horvat has claimed a new stadium built for a Geelong-based A-League club would provide "immense" economic benefit to Victoria's western region.
"[Populous'] ability to not only build four stands but to actually do studies and engage the region and the community to make it a real economic space is something that they're excellent in," he said.
"That's what is really exciting about it."
Victoria Patriots aren't the only A-League bid looking to build a new stadium.
Goal revealed last month that FC Tasmania are discussing plans to commission a football-specific venue in Hobart.