Dybala may not be Messi but Juventus superstar is the next best thing
Mark Doyle
Sep 20, 2017 08:15 UTC +00:00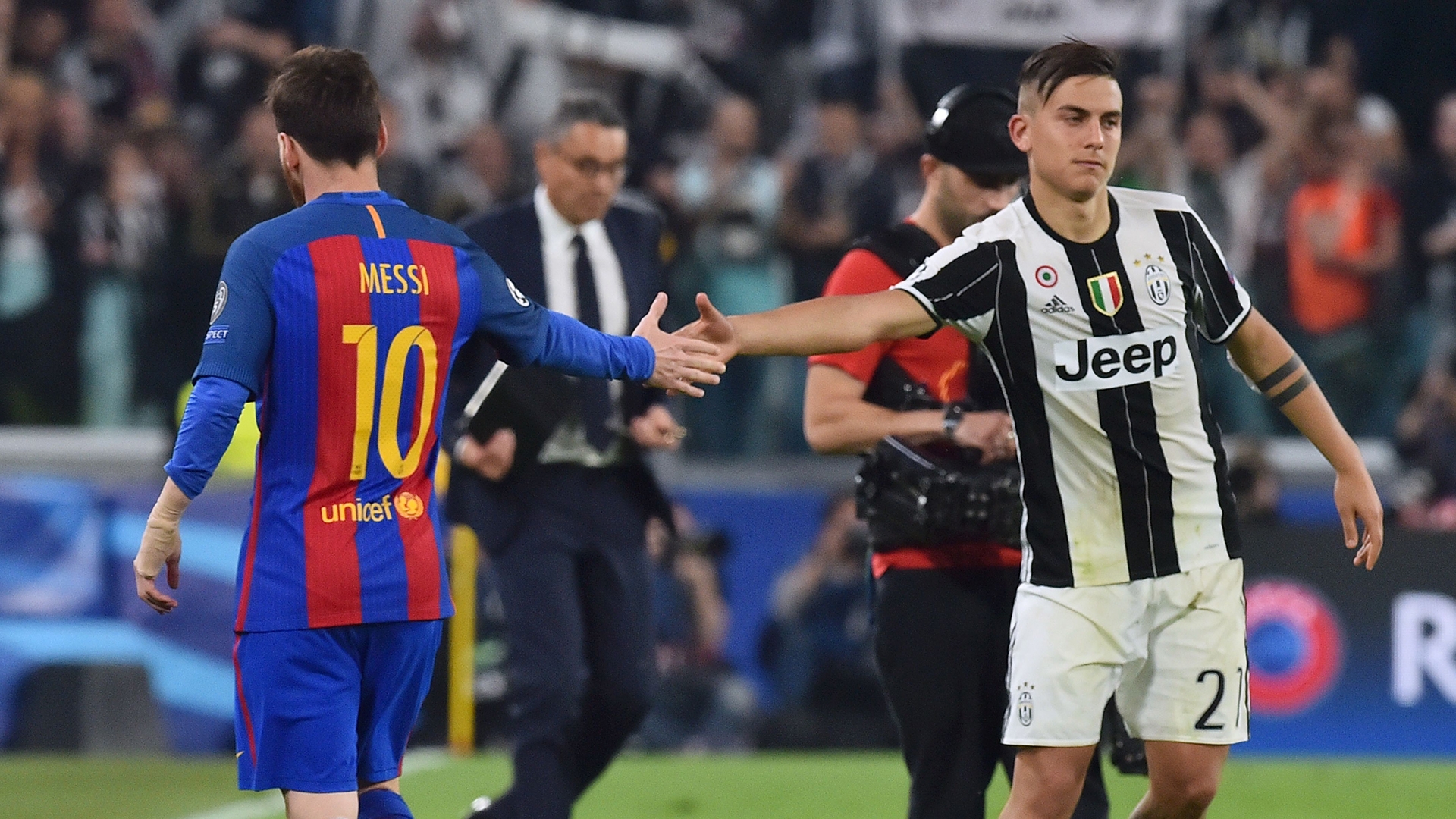 Shortly after joining Juventus in the summer of 2015, Paulo Dybala returned to Palermo because he missed his friends from Sicily.
"One day, I experienced something strange," he explained. "We went to the beach and I went for a swim but when I was about to get out of the sea, I saw that all of the people were waiting for me on the shore."
And not to remonstrate with him over his €40 million move to Turin, but to congratulate him. For Dybala, it was nonetheless a surreal sight. But then, the Argentine has a rather unique effect on people.
It was evidenced again at the Mapei Stadium in Reggio Emilia on Sunday. Dybala had decided the game in the visitors' favour with a brilliant hat-trick - his second of the season already - but the 20,000 Sassuolo supporters in attendance felt compelled to rise in unison to applaud him from the field when he was substituted with five minutes remaining.
They realised that they had seen something special; someone special.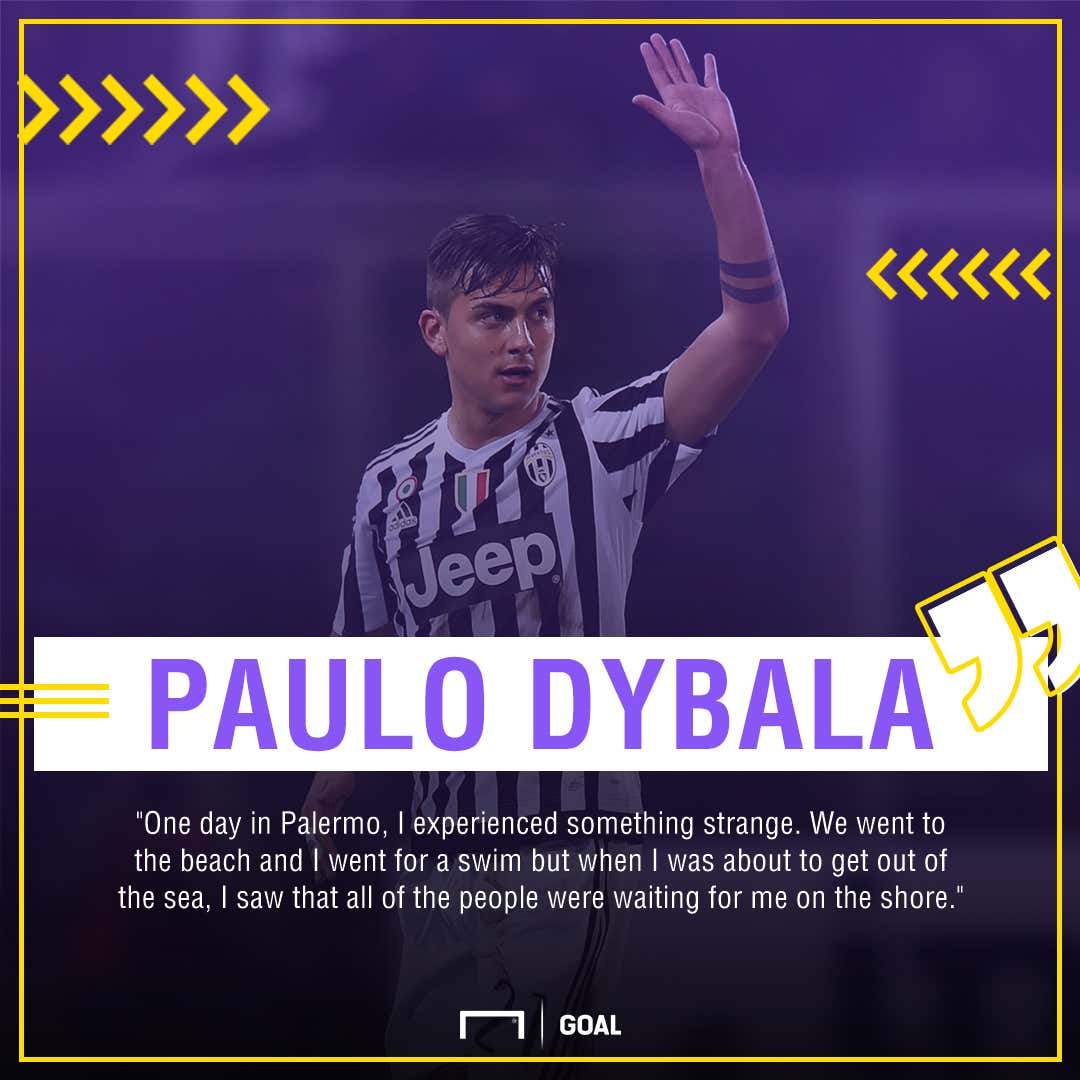 Dybala opened the scoring with a sweeping finish from 25 yards out that made it 50 goals in just 100 appearances in all competitions for Juventus.
'La Joya' then doubled the Old Lady's advantage with an ingenious, improvised strike with very little back-lift that caught everyone inside the ground by surprise.
However, when Dybala stepped up to take a free-kick just after the hour mark, after Sassuolo had halved their deficit, nobody had any doubt about the outcome, with the 23-year-old curling the ball over the wall and into the net.
This, after all, is a player who has wagered with team-mate and dead-ball specialist Miralem Pjanic that he will score more set-piece goals than the Bosnian this season. Dybala's already winning.
Of even greater significance, though, is the fact that the Cordoba native's successful free-kick represented his eighth goal in the first four rounds of the Serie A season, making it the most prolific start to a campaign the Italian top flight has seen since 2005. It also meant that Dybala had scored in six consecutive league games for the first time in his career.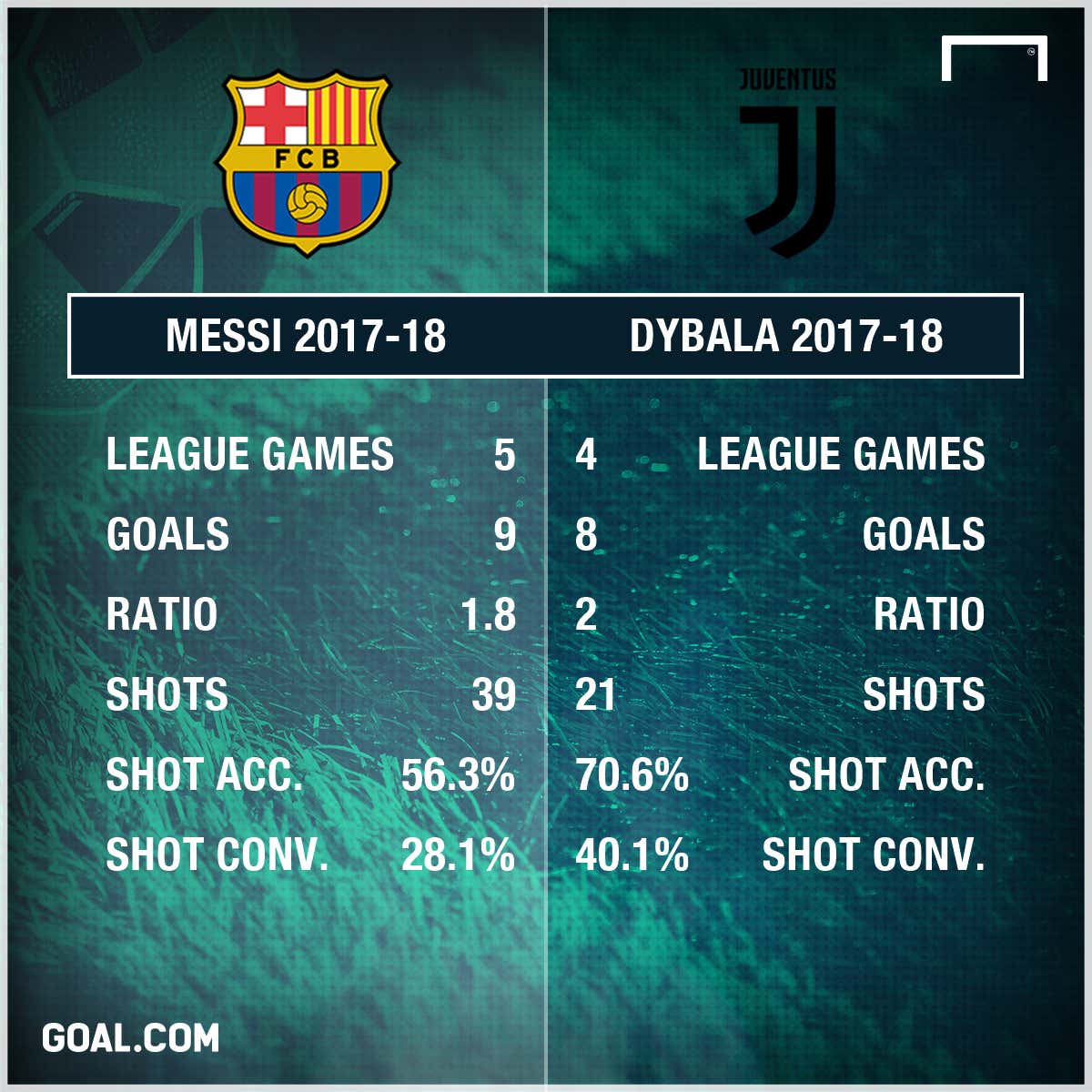 Just days after being overshadowed by Lionel Messi during his compatriot's Camp Nou masterclass in Barcelona's 3-0 Champions League win over Juventus, Dybala was again being compared with his fellow No.10.
It has ever been thus for Dybala, who has always done his utmost to distance himself from such talk: "Messi has his story; I have mine. We're two different players."
There are obvious similarities, though: the lethal left foot; the lower centre of gravity; the quick feet. But, as Fabio Capello has pointed out, the comparison is unfair as Messi is playing at a level few others in history have ever achieved - and, crucially, has been doing so for over a decade.
"Messi was already doing certain things at 18 at Barcelona that made one realise that he would become a phenomenon," the former Juve boss told Gazzetta dello Sport.
Antonio Cassano goes even further: "For me, Messi is the greatest footballer in history and you cannot compare him to anybody, although maybe a little to Cristiano Ronaldo. Dybala is a great player but he's not comparable to Messi."
That may well be true but what we can say is that Dybala is only getting better.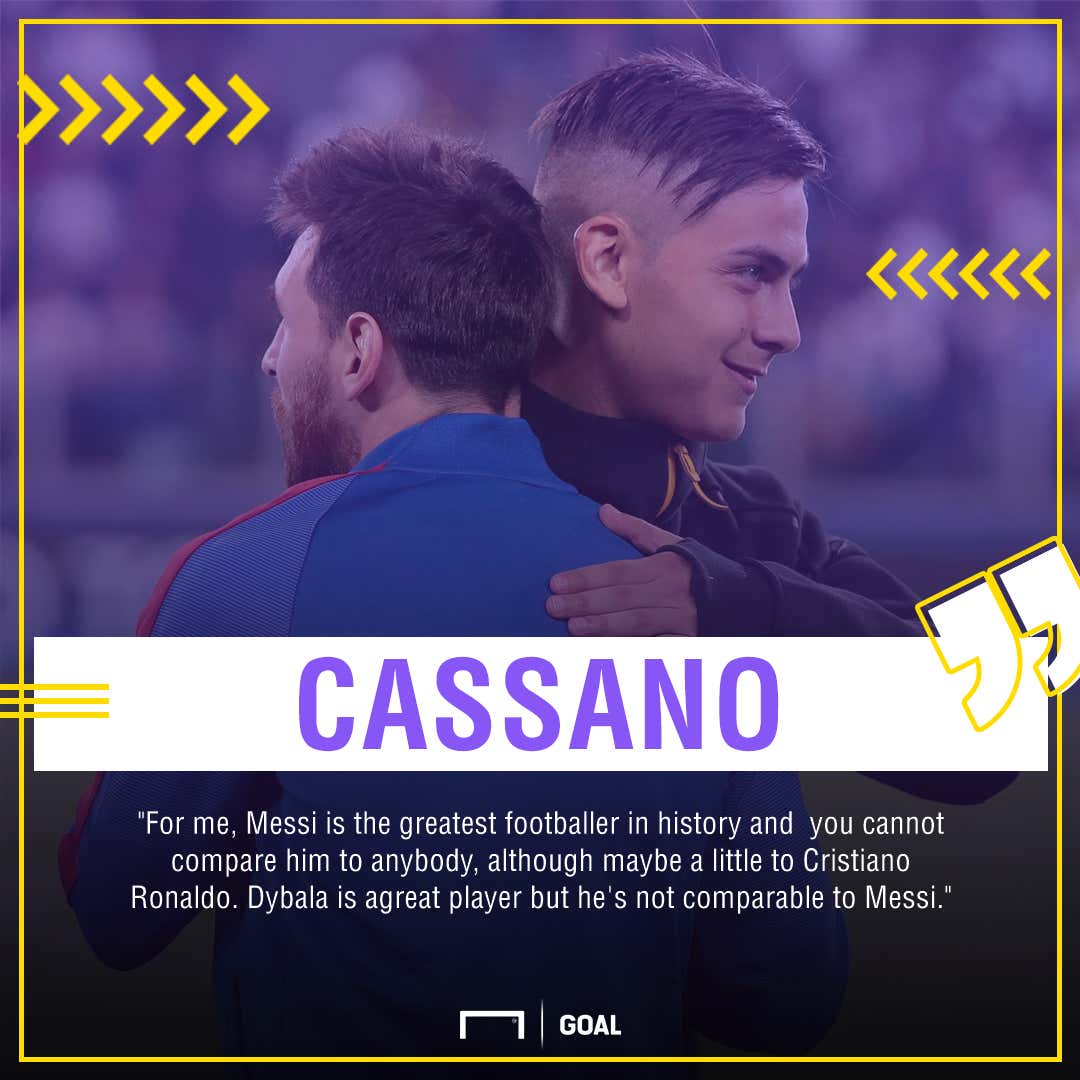 After watching his young colleague strike twice in last season's 3-0 win over Barca in Turin, Juve captain Gianluigi Buffon enthused. "Dybala has grown exponentially over the last two years. When I talk to directors or friends in football, I've been saying for a while that he is good enough to be in the top five players in the world and wouldn't be out of place in the top three.
"Having said that, he needs to prove it every time and with regularity, to show he is worthy of our expectations of him."
As underlined by his remarkably efficient strike-rate this season (eight goals from just 21 shots), he is presently doing just that.
Dybala has matured, now treating triumph and disaster just the same. It was his decisive miss in the Supercoppa Italiana against AC Milan last year that paved the way for his 'mask' celebration, which is a reference to 'Gladiator', a film he has seen "at least 30 times". It taught him that "In life you have to get up and fight."
Better still, Dybala knows he's not perfect, but he is a perfectionist. He understands just how much room he still has for improvement. He realises how one-footed he is and has been working hard to improve the dexterity in his right foot.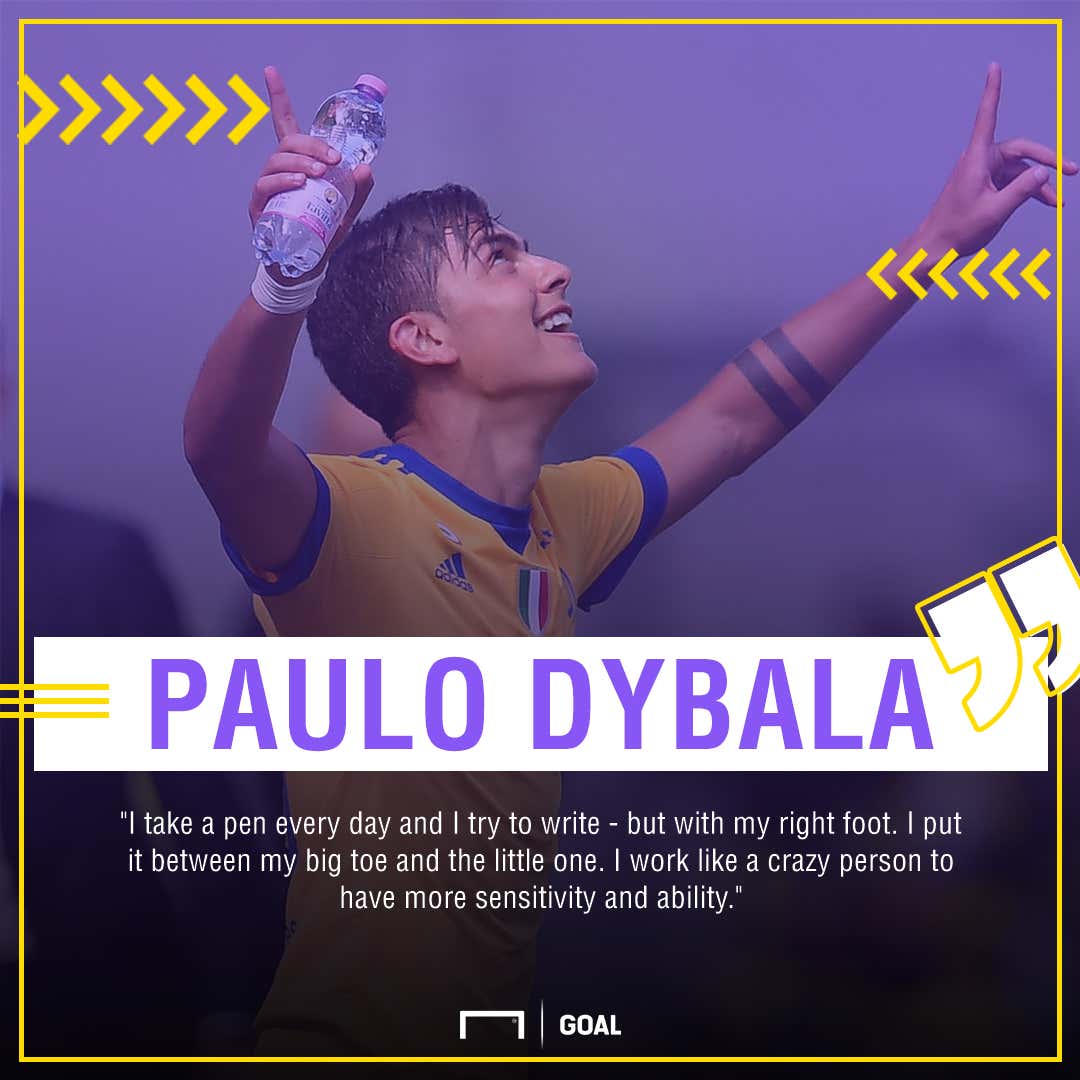 "I'm left-handed, I even brush my teeth with my left hand," Dybala told Il Venerdì . "I take a pen every day and I try to write - but with my right foot. I put it between my big toe and the little one. I work like a crazy person to have more sensitivity and ability.
"Not just that, I also train with my eyes; to see further, in different directions, to anticipate my opponents and see trajectories.
"I've also started doing a lot of gym work. In Italy, I've started learning to defend the ball. [Gennaro] Gattuso, who was then the Palermo coach, told me not to overdo the weights, though; the explosiveness in my legs is enough.
"Cristiano Ronaldo has scored hundreds of goals, which is because he's right-footed but also strong with his left. With one foot you're easier to mark and it's easier for opponents to read you.
"In Italy, the defenders don't mess around, it's a good school."
And Dybala is learning all the time. He may not be the new Messi but he is the next best thing. Just ask anyone from Sicily to Sassuolo.