Clint Dempsey poised to rewrite U.S. record book
Last Updated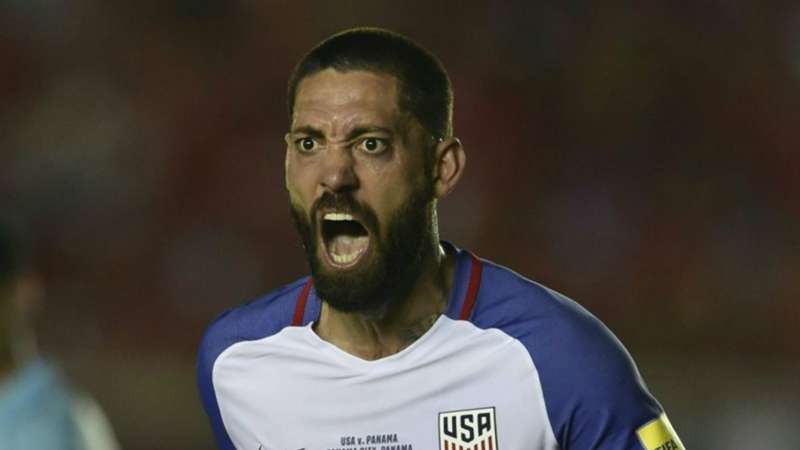 Rodrigo Arangua
COMMERCE CITY, Colo. — Scoring goals in bunches against Trinidad & Tobago in home World Cup qualifiers has become a tradition for the U.S. national team in recent years, with a total of 10 in the last three home qualifiers against the Soca Warriors.
The Americans will be favored to continue that trend when the teams meet on Thursday, and Clint Dempsey stands a good chance of adding to that total. He is currently just one behind Landon Donovan on the USMNT's career goals list, and could tie or break the record if he can recapture the scoring form that helped him notch four during the March qualifiers.
'Mexico furthest thing from our minds'
It wasn't that long ago when Dempsey's run at the record appeared to be in jeopardy of never happening. Diagnosed with a heart condition last summer that required the Seattle Sounders forward to stop playing while he underwent treatment, Dempsey sat out the second half of 2016 and there were questions about whether he would be able to return.
Once it became clear he would continue playing, U.S. coach Bruce Arena tried to limit expectations on the 34-year-old striker, but a rash of injuries forced Arena to start Dempsey in both March qualifiers and he responded with a hat trick against Honduras and the lone U.S. goal in a 1-1 draw in Panama.
It was a return few expected, and exceeded even Dempsey's expectations.
"(It surprised me) a little bit," Dempsey said of his four-goal outburst in March. "You never really know what's going to happen obviously. You try to go out and get goals. My goals-per-game ratio with the national team has always been pretty good, but to get four in two was a little bit of a surprise I would say. There's a lot of quality on the team. They put you in good positions to get chances. I think that's why you get better looks in front of goal and I think that's why you get more goals."
As for the heart condition that he received treatment for, Dempsey remained cautiously optimistic throughout the process.
"You never really know of the situation. You've got to make sure that you feel all right to come back," Dempsey said. "They told me that what I have wasn't life-threatening, and that I would be back. I just believed them, kept working, followed the protocol and was able to get back out there."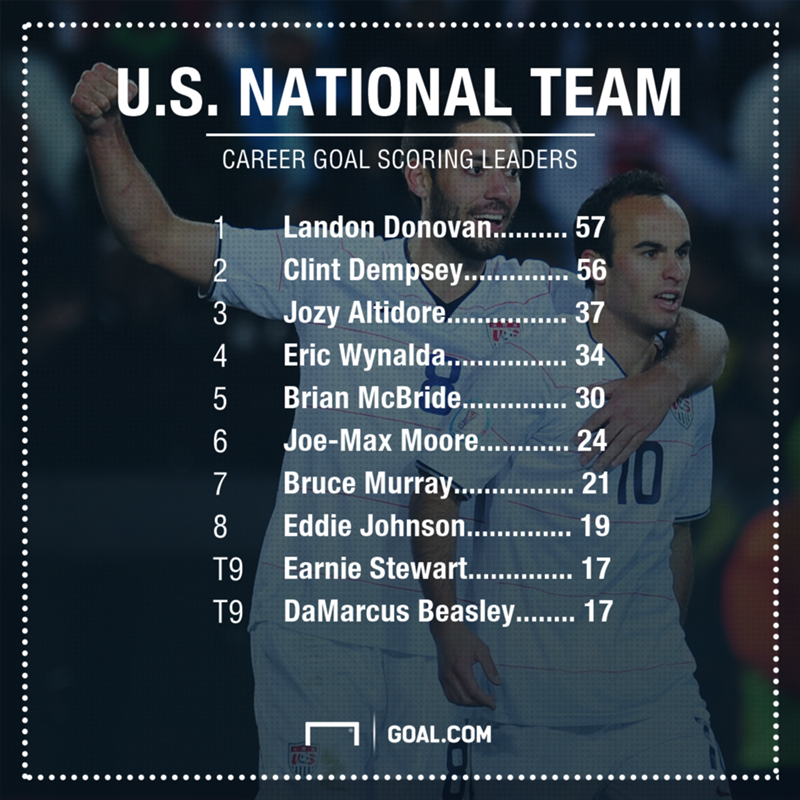 Dempsey's form in March provided a clear statement that he was still a force for the U.S., and that his time away hadn't dampened the scoring touch he has shown with the national team for the past dozen years.
"That's not an easy thing to do. To score at a consistent level over a number of years is never easy," U.S. forward Jozy Altidore said of Dempsey. "I think he's just a guy who pops up in good spots. He's not a No. 9, but he's got that mentality of a nine, of knowing where the ball is going to pop up.
"I think that's what has made him successful over the years," Altidore added. "Because you can't always score the golazos. He's able to score those grimy goals and that's why he's so important to us and I think that's why he's done it for such a long time."
Dempsey and Altidore have rekindled a strike partnership that has done well for the U.S. for the better part of the past decade, and the partnership looked as sharp as ever in March.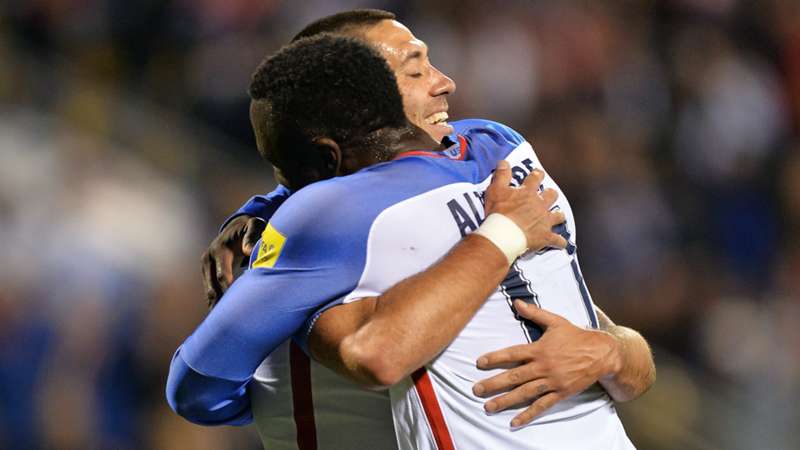 "I would say we're both hungry to score and create for each other," Dempsey said. "Whether it's goals or assists. He's a strong guy who can hold up the ball really well in the attacking third and bring others into play so it's good to play with him."
Dempsey's return to the national team this spring also marked his reunion with Arena, who was the U.S. coach when Dempsey first broke in with the national team more than a dozen years ago.
"I owe a lot to him," Dempsey said of Arena. "He called me into the first national team camp. He called me into the World Cup. Started me in a game in the World Cup. Gave me the opportunity to accomplish my dream as a kid, score in a World Cup. So I owe a lot to him. Doing well on that stage kind of opened up the door for me in Europe and gave me the opportunity to accomplish that dream as well."
Dempsey and Arena are focused on helping the U.S. secure its place in the 2018 World Cup, and while Dempsey wouldn't come out and admit it, it's safe to assume he will be hoping to join DaMarcus Beasley as just the second American to play in four World Cups, while also taking a run at becoming just the fourth player to score a goal in four World Cups (a list that included Pele).
Before Dempsey can get that far, he and the U.S. must beat Trinidad & Tobago on Thursday to climb out of its current fourth-place standing in CONCACAF qualifying. A loss or draw would jeopardize the U.S. team's chances of qualifying, especially with a difficult trip to Mexico looming on Sunday.
Thursday's match is just the kind of setting Dempsey has thrived in for the U.S., delivering goals when they are needed the most. They needed them in March and he delivered, and if Dempsey comes through again on Thursday he will hold a record that has felt destined to be his for a while.