Castillo rediscovering form in Tijuana after regrettable Dallas departure

Jon Arnold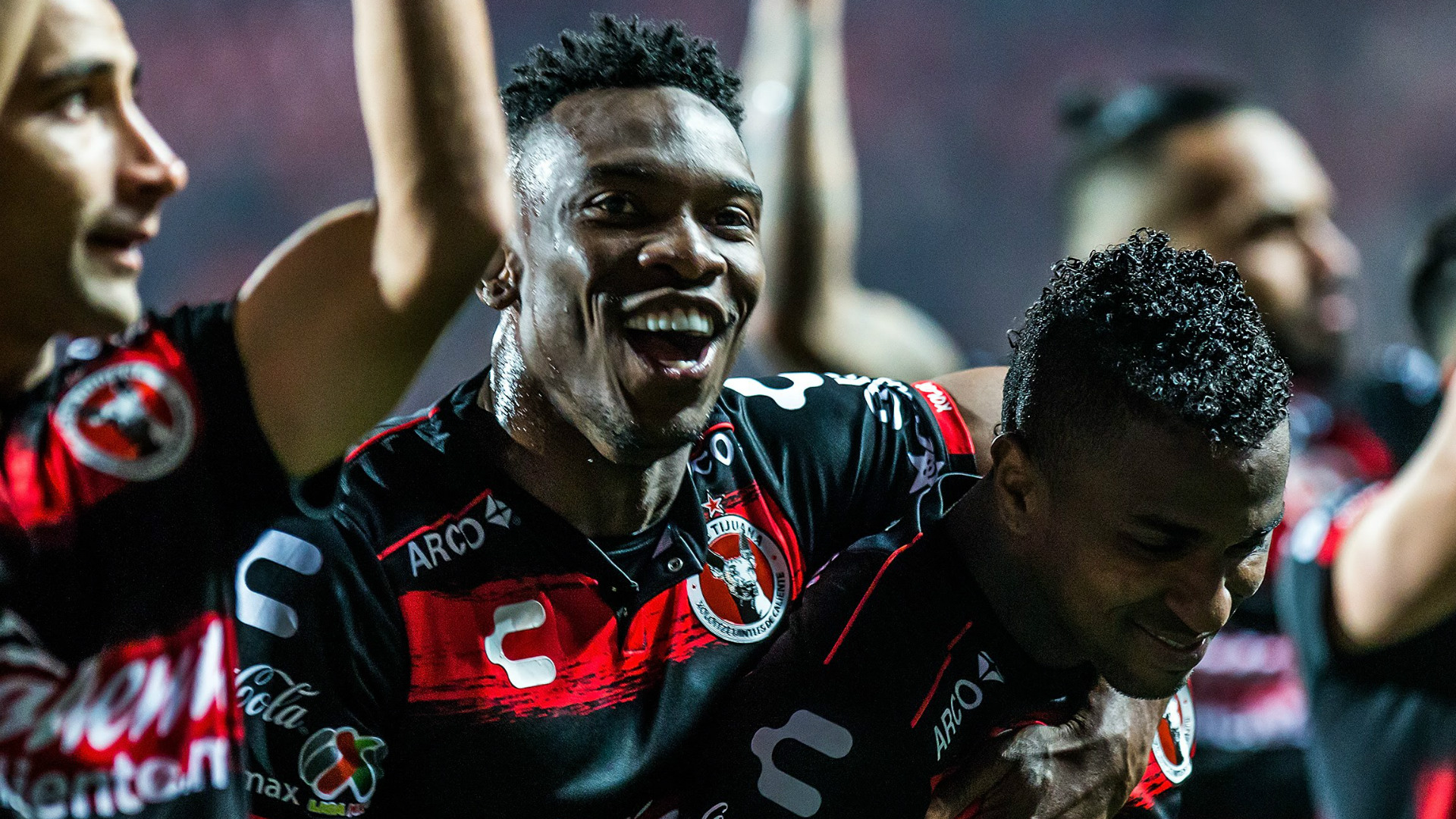 You can never go back and redo choices in life, but sometimes you get a second chance.
Club Tijuana winger Fabian Castillo feels he's been blessed with another opportunity after making a poor choice just two years ago. Castillo forced an exit from FC Dallas in 2016, leaving behind Oscar Pareja's team midseason to go to Turkey. Now he's been reunited with Pareja and is set to play a key role in Tijuana's playoff push.
The 26-year-old returned to the field for Tijuana in Saturday's 1-0 victory over Monterrey after missing the previous three matches with a foot injury suffered against Veracruz.
He's felt like himself again since Pareja arrived in the winter to take the Tijuana gig. Castillo had returned to North America months earlier to join Xolos and was surprised to learn he'd once again be working with his former coach.
Pareja and his staff, including former Tijuana strength and conditioning coach Fabian Bazan who helped connect the Liga MX club staff with Pareja and his brother ex-FCD assistant Josema Bazan, have made Castillo feel at home and have the winger's confidence high once again.
"I'm really thankful to God for giving me this position, the return. I was in a tough time in my career, I was a bit confused about what I really wanted and what I really could give to Xolos. Fortunately, (Pareja) arrived, and I think I'm rediscovering my level," Castillo told Goal.
"I'm really thankful for the opportunities he's given to me, and I have to respond to the confidence with good results and by supporting the team."
You can understand why it would've been a surprise for Castillo to hear that he'd be reunited with Pareja. The coach looked after Castillo almost like a son when the former Deportivo Cali star arrived at FC Dallas. But the player forced through a move to Turkey in the summer of 2016, stunning Pareja and the club's front office, which had assured the player it would look to sell him to a European club after the 2016 campaign.
Instead, the club blinked first in the standoff and sold Castillo to Trabzonspor in Turkey, where he scored just three goals over two years and had to follow along on social media as his former FCD teammates lifted the U.S. Open Cup and the Supporters' Shield that season.
A treble may have been attainable had Castillo stayed around. Without Castillo, there were few attacking weapons to deploy once playmaker Mauro Diaz went down with an Achilles injury in the penultimate match of the regular season.
While going to Europe was the only thought in Castillo's mind at the time, in hindsight he said he wishes he'd seen out the season with FCD.
"Yes, yes, yes, yes. If I could turn back time, I think I would have stayed six more months in Dallas," he said. "But you can't regret anything in life. It was a great challenge and now I'm here in Xolos enjoying my talents coming back and that's really the only thing that's important."
Castillo is deadly on the wing, getting to the byline like few players in the Americas can. The final product isn't as strong, but Castillo's return had a positive effect on a Xolos team that was looking to bounce back from a 4-0 trouncing against Pachuca the last time out.
With an improved defensive effort and more chances created, Xolos came away with a 1-0 victory that generates momentum for the team heading into the international break.
"I'm really thankful to the coaching staff for giving me this chance," Castillo said. "The important thing was the team, trying to get the result. I think we bounced back really well after such a tough loss against Pachuca. We had to find ourselves again, and I think this result helps show us we're a good team and can fight for the league."
With six matches remaining in the regular season, Tijuana controls its own destiny to get into the Liguilla. Getting that playoff spot would be a success and a healthy Castillo should help a Tijuana side that has been limited in the attack. The Colombian is nearly back to 100 per cent and is ready to play full matches after the international break.
"I felt good. At the end, I was talking with the manager. He told me he was going to give me five minutes more," he said. "We'd planned to do 75 minutes because I felt like I couldn't do everything he was asking. He made the change, but I did all I could. Now I want to take advantage of the break that's coming to get on the right path back."
A fit Castillo plus continued contributions from winter signings Gustavo Bou and Ariel Nahuelpan may be just what Tijuana needs to be back where it wants to be. For now, Castillo knows he's where he wants to be, too.