MLS
Media Microscope: Ex-athletes navigate a tricky transition to become TV analysts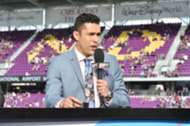 Long before a professional athlete retires, there's a good chance they've already been scouted for a potential future in television.
With the recent proliferation of televised soccer options in the U.S. both at the national and local level, there are more spots than ever that need filling.
In many ways, an athlete's playing career can serve as one long extended tryout for an analyst position after their playing days are over.
"You always think back to when you've done interviews with players, whether it's on camera, whether you're talking to them informally just to do your normal preparation for the coverage," ESPN lead soccer producer Amy Rosenfeld told Goal.
"It's very much a factor — are they thoughtful with their answers? For me, a sense of humor is always helpful. Are they analytical by nature? Do they in their answers make you think? And that's sort of the template."
Sargent the missing piece for U.S. U-20s
That blueprint led ESPN to one of its newest hires, former U.S. national team forward Herculez Gomez, who joined the network after retiring in the offseason.
Gomez was known for his outgoing personality and vibrant social media presence in the latter portion of his playing days, and a televised feature on the striker during his time playing in Mexico sealed the deal.
"I remember we did a piece where Julie Foudy went to Mexico and spent the day with Herc," Rosenfeld recalled. "She came back and said, 'He's great, he's got a great personality, he's interesting and he's insightful and he's articulate,' and I was like, 'Done, let's keep an eye on Gomez.'"
Gomez's potential was recognized by another network, as Fox welcomed him in briefly for studio and match commentary during last summer's Copa America Centenario. That experience led to an offer for a full-time gig at ESPN later in the year.
Of course, for a player going directly from the field to the studio or broadcast booth, there are some unique challenges.
"I don't know what I'm doing half the time," Gomez told Goal with a laugh. "I've been playing professional soccer for 17 years, so this is pretty much all I've ever known in my life. It's very different and it's a good sensation going from using your legs to using your head."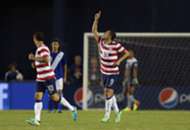 ESPN uses a consulting firm for ex-athletes making their first forays into television, providing them with one-on-one coaching to help ease the transition. Gomez is one such athlete taking advantage of this service.
"It's really helped out a lot," Gomez said of his coach. "If you go into any landscape you're not familiar with you're going to be uneasy, and when you're on camera the one thing you know is the viewer doesn't want to see someone that's uneasy."
Spotlight: Nikolic becoming a star with Fire
One of the biggest challenges for any ex-athlete, especially those who recently retired, is how to go about providing objective, evenhanded coverage of players and coaches they recently called teammates and bosses, and still consider friends.
"I think the hardest thing that people figure out when they make the transition is you're paid for your opinion," ESPN analyst Taylor Twellman, a former MLS and U.S. national team striker, told Goal.
"So if you protect your opinion because you're worried about a friendship, you can make an argument that you're not doing your job."
"When I was a player, I remember what it was like to hear analysts and commentators and their opinions of you," Gomez said. "There are certain ways to go about things where you're not coming across like you're just being critical to be critical. You can analyze a play but do it in a way where it doesn't sound personal."
Even though they try to be as fair and objective as possible, there's still no way to avoid ruffling a few feathers.
When asked how often he hears from a disgruntled party after games he calls, Twellman responds: "Every weekend."
"Some people would say that's because everyone's a little insensitive," Twellman said. "I look at it the other way: I think it's because they respect me enough that they want to reach out and tell me they don't agree with my opinion.
"I never take it personal — never have, never will. But you have to have thick skin in order to do this job right."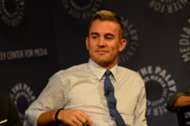 For ex-athletes like Twellman and Gomez, there are plenty of traits that helped them succeed on the field that can be utilized in a move to television, like work ethic, versatility and — as Gomez is particularly learning now — a willingness to be coached.
"You have to find someone that's willing to learn and work," Twellman said. "You've got to find people that want to take criticism, and that don't think that highly of themselves."
"Twellman, you can't give him enough information to consume," Rosenfeld said. "We feed him research, we feed him stats, he's watching tape all the time. It's really important they take the work ethic they had as a player and realize they can't mail it in. It's a lot of hard work."
Trump mistakes football icon for saint​
Much like a player's chances of seeing the field increase with the amount of positions they are comfortable playing, so too does a TV personality boost their stock with the amount of roles they can fill.
"With all of our talent, we want them to be versatile," Rosenfeld said. "We want them to be a match analyst, to be in the studio, be able to go on 'SportsCenter.' Versatility is king — you've got to be able to ply your craft on a bunch of different platforms."
"I can host," Twellman said. "There are certain things that I can do — obviously not to the level of the Rob Stones, the Bob Leys, but I can still do it in a pinch if someone's sick."
Twellman also helps fills another role for ESPN — that of talent recruiter.
"Quite honestly, Twellman is very valuable in this because he speaks to all the players and he'll say 'keep an eye on so and so,'" Rosenfeld said.
With high-profile retirements on the horizon like Tim Howard and Jermaine Jones, the recruitment never ends for networks like ESPN.
"I loved Timmy's work on Premier League," Rosenfeld said of Howard, who has made guest analyst appearances for NBC. "There are some guys, like those two (Howard and Jones), like a few others, who are probably getting relatively close to retirement that will really add a lot."
It's just one more parallel between a career on the field and one in front of the camera. There's never time for complacency, because a potential replacement is always just over the horizon.