Iwobi a victim of Arsenal slump but says he has experienced 'worse'
Alex Iwobi has been a victim of Arsenal's recent struggles but insists that he has gone through "worse" and that he remains positive.
The Nigeria international saw plenty of competitive minutes at the start of the 2016-17 campaign, but has seen his game time dwindle as Arsene Wenger's side hit a serious slump.
Wenger: Alexis won't join PL rival
The 20-year-old has not figured since April 2 and recently dropped back into the U23 ranks, forcing him to miss out on the matchday squad for a meeting with Crystal Palace.
Iwobi is refusing to get downbeat, though, with the promising forward able to draw on past experiences, such as almost being released in his teens, to put his current situation into perspective.
"My journey so far has been a bumpy ride, so it's something I look back on and say to myself," he said in Arsenal's matchday programme for Wednesday's Premier League clash with Leicester.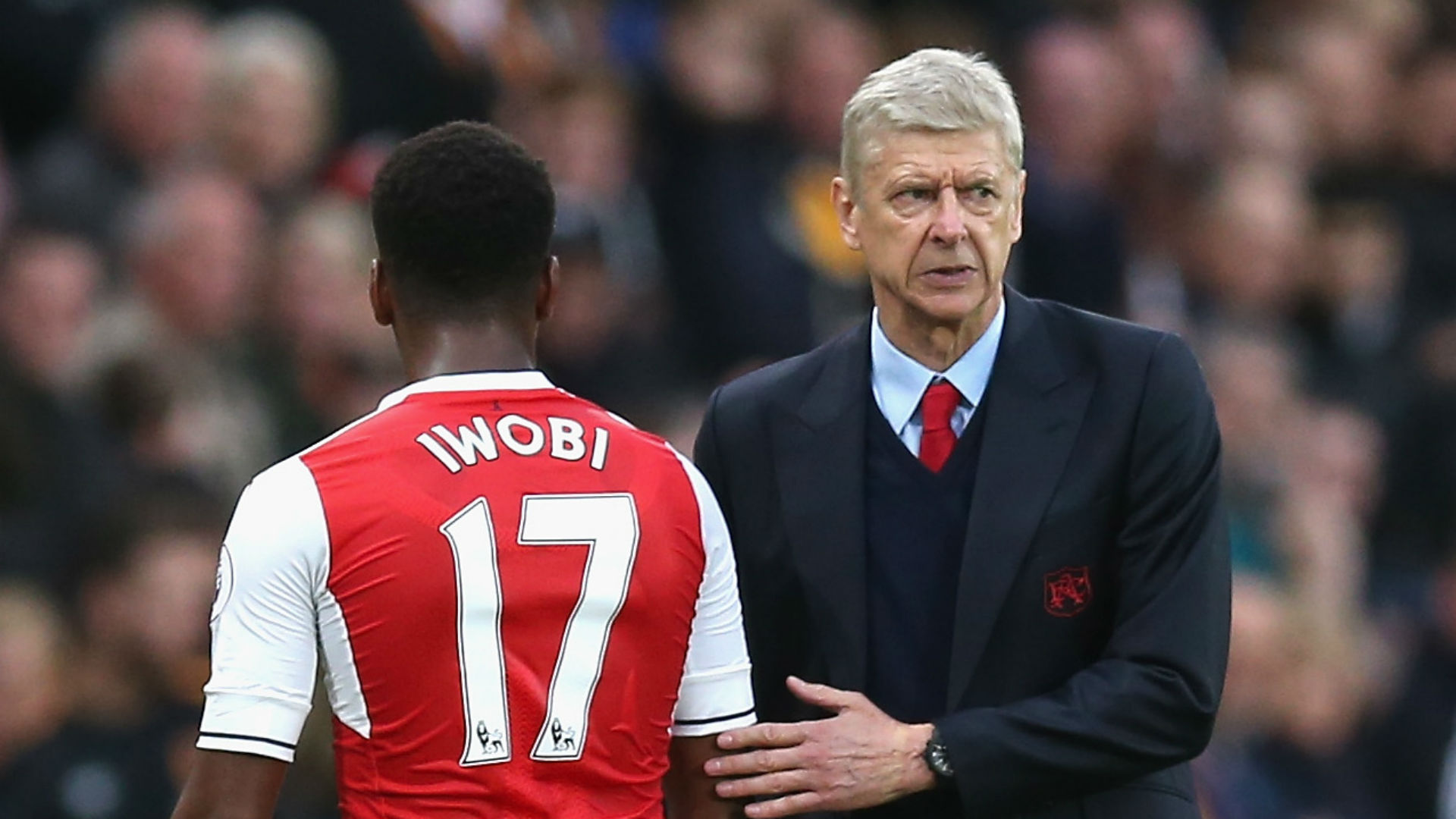 "If I can overcome things that I believe were worse than what's going on now, then surely I should be able to overcome this.
"It's tough, especially for the ones who almost get released, which I unfortunately had to go through. It makes you stronger.
Holding the future of Arsenal & England
"If you're good enough and you apply the work that needs to be done and put in maximum effort then you'll come through."
Iwobi is not the only one to have experienced a testing spell this season, with Wenger and a number of his senior stars coming in for criticism as Arsenal's season threatened to implode.
They have been able to get back on track with victory over Middlesbrough and a FA Cup semi-final win against Manchester City, with everyone connected with the club now building towards a brighter future.
"I'm the type of person who likes to keep moving forward," added Iwobi.
"You have to improve day by day and obviously we're not doing as well as we believe we should be doing, so when the next challenge comes up we have to try to prove to the fans and prove to everyone at Arsenal what we can do.
Wenger: I'm looking at transfer targets
"We have some big games coming up, so everyone should be pumped up. We need to prove ourselves in these games.
"We have to prove to everyone that we can play against these top teams."
Arsenal face Leicester sat seventh in the Premier League table, seven points adrift of Manchester City and the final Champions League spot.