I-League 2017: Khalid Jamil - 'We have beaten Bengaluru FC in every department'
Aizawl FC were held to a 1-1 draw in a Round 9 I-League clash on Wednesday after Khalid Jamil's side had won all four of their previous games played at the Rajiv Gandhi stadium in Aizawl.
Brandon Vanlalremdika had given the hosts the lead in the 40th minute which was cancelled by Sunil Chhetri five minutes later.
REPORT: Aizawl FC 1-1 Bengaluru FC
The Mizoram outfit's gaffer, Jamil claimed that his team was better than their counterparts. "We have beaten them in every department. We were stronger mentally as well as physically, and tactically also we beat them as we created more chances. We deserved three points," he said after the match.
"The game was okay. We held the possession but made the same mistake (to concede the goal). It was a good goal. He (Chhetri) used his experience and scored a wonderful goal. It was a lapse of concentration as we did not close him down," the former Mumbai FC coach added.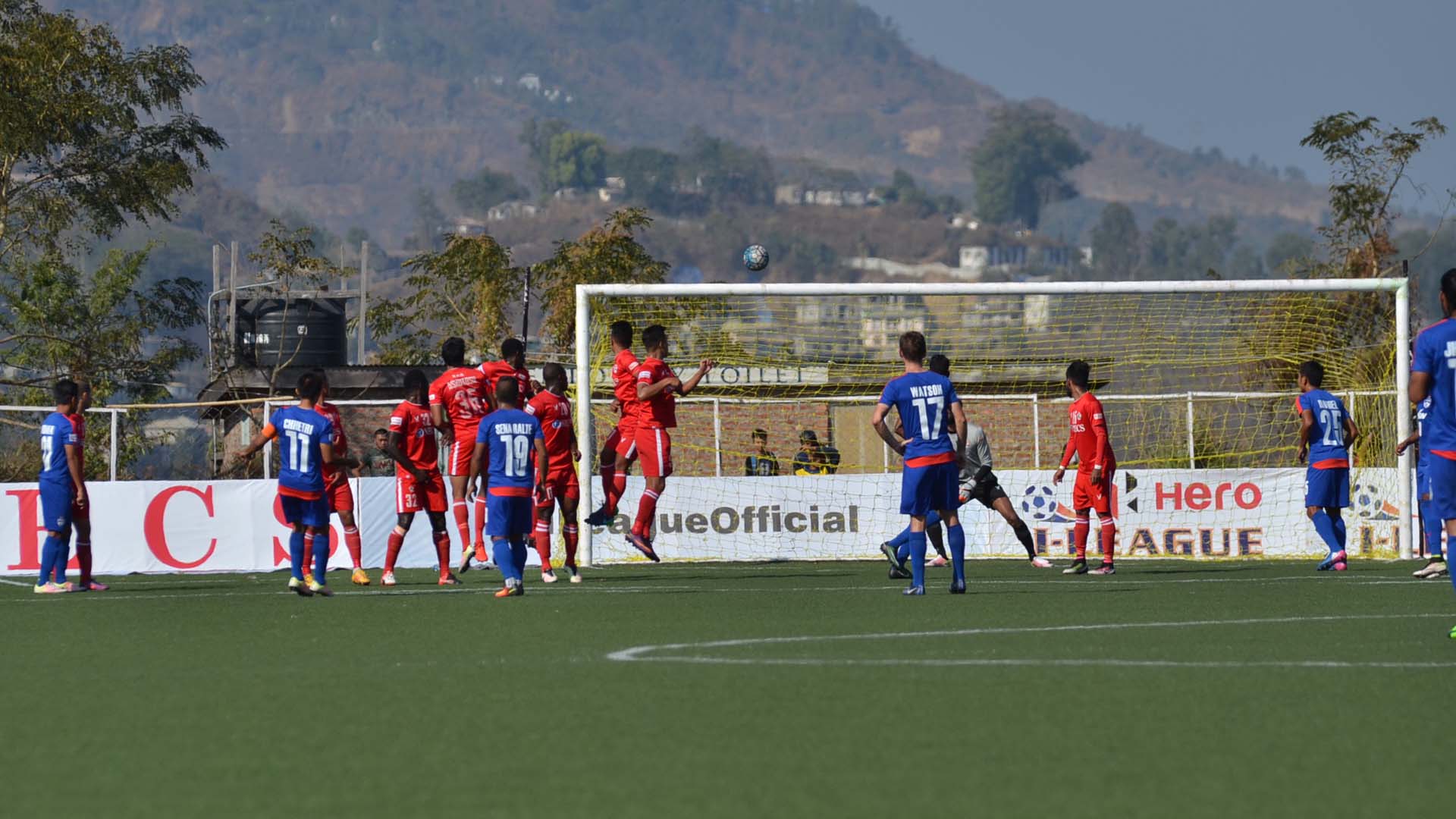 Sunil Chhetri had a chance to give Bengaluru the lead when referee Rowan Arumughan pointed to the spot in the 54th minute after he deemed Lalruatthara guilty of fouling Sandesh Jhingan inside the box. However, the Aizawl coach refused to be drawn into the controversy. 
"As a coach, I cannot talk about the penalty as I also have some limitations. Everybody saw the match, but I feel sorry for the player (Lalrutthara) as he was working very hard," Jamil responded.  The resultant penalty that was taken by Chhetri was saved by Albino Gomes.
Red and Golds held by Shillong Lajong
Albert Roca, the Bengaluru FC coach, too believed that his side deserved three points and also felt that they were denied at least clear-cut four penalties on the day.
"It's not a good result. I think we deserved to win because we suffered a little bit for 15 minutes in the first half. I think we did enough in the second half to win but unfortunately, I don't know what happened. We missed a penalty also," he said.
"It seems as though it's everything against the team (Bengaluru). It was not only one penalty today, but four or five penalties and they conceded only one penalty. So every time we were trying to hit out, they were pushing; and then when we scored, it was a foul against us. We are not happy about the refereeing decisions but we have to accept it. It's a shame because we played so hard," he lamented.
Minerva and Shivajians play out dour draw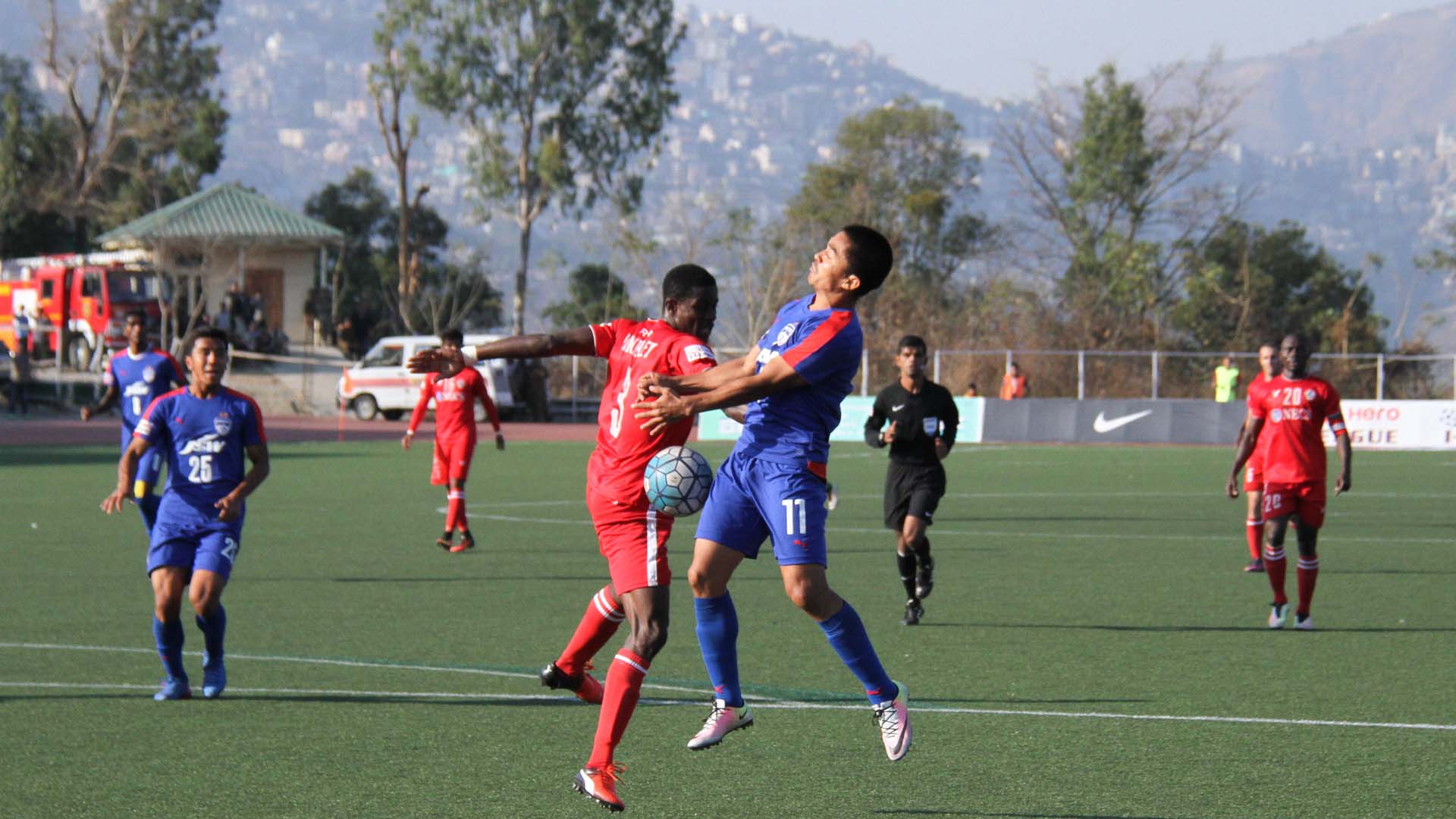 The referee had also cancelled Sandesh Jhingan's goal from Cameron Watson's corner, owing to what he deemed as a foul on Gomes in the second half.
The Spaniard also defended his decision to start with Daniel Lalhlimpuia instead of CK Vineeth, who was introduced in the 84th minute of the game.
"There are some other team-mates also doing well during the training sessions. So we had a chance to field a good striker (Daniel). Unfortunately, we did not have enough chances for our strikers to score. He (Vineeth) was not so lucky for the goals in the last four games, so we wanted some change. I'm happy with Daniel's work," he stated.
Mumbai snap losing streak with Bagan draw
Bengaluru's last win came on 18th January when they beat Mumbai FC 3-0 and they will face the same team in the second leg fixture in Mumbai exactly a month later, searching for their next win. Albert Roca put the onus on his own team to deliver the results.
"We were superior (against Aizawl) in the second half but it did not reflect on the result. Like the other day (held to a 1-1 draw by Minerva Punjab), it was not enough, but we cannot cry and we have to try to do our best against Mumbai. In the last two games, we could have four points. What is important now for us is not to see the other opponents but to see what we can do," he concluded.