From Hart to Pickford: Who should be England's No. 1 goalkeeper at World Cup 2018?
Chris Burton
Mar 23, 2018 08:00 UTC +00:00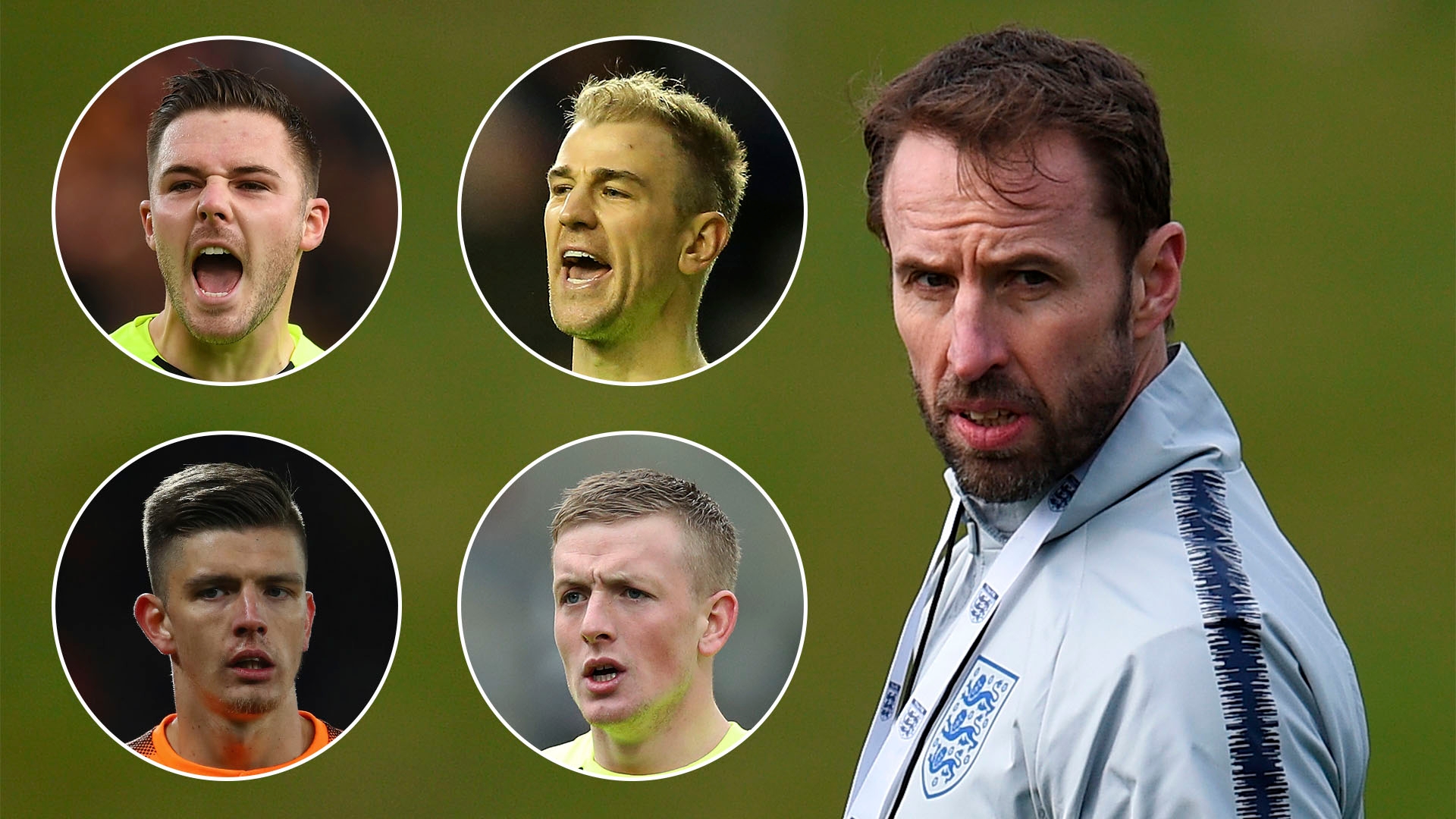 Getty/Goal composite
It is not too difficult to argue that England have plenty of problems to solve heading into the 2018 World Cup, and lowered expectations have greeted the Three Lions as a result.
Two years ago, Roy Hodgson jumped before he was pushed following a humbling defeat to Iceland at the last-16 stage of Euro 2016.
The general consensus was that an under-performing side needed ripping up and starting again, with Gareth Southgate eventually entrusted with overseeing that transitional period following the Sam Allardyce debacle.
Well, as the next major tournament rolls around, England can hardly be considered 'new-look'.
Many of those to have flopped so badly in France remain part of the fold, with only a handful of changes made in what could be considered Southgate's strongest squad – and a couple of those have been enforced by the international retirements of Wayne Rooney and James Milner.
This has not been revolution, it has barely been evolution.
Questions aplenty remain, and arguably the most pressing of those concerns the very first name on the team sheet .
England have rarely boasted an embarrassment of riches in the goalkeeping department, but there are plenty of options currently under consideration.
So who will get the nod in Russia?
There would appear to be six contenders for three seats on the plane, with all of those still in contention to fill the No. 1 spot.
That could be considered a positive – fierce competition for places heading toward a World Cup finals that should result in the cream rising to the top and the very best man for the job appointed.
Is that really the case, though, or are the Three Lions going to end up settling for the lesser of six evils?
| | Games | Conceded | Clean sheets | Save % | Errors-goals |
| --- | --- | --- | --- | --- | --- |
| Jordan Pickford | 31 | 50 | 7 | 67.32 | 0 |
| Jack Butland | 28 | 51 | 5 | 68.32 | 1 |
| Nick Pope | 27 | 22 | 10 | 80.18 | 0 |
| Fraser Forster | 20 | 30 | 4 | 69.07 | 2 |
| Joe Hart | 15 | 33 | 3 | 53.52 | 3 |
| Tom Heaton | 4 | 4 | 0 | 66.67 | 0 |
The three men who made the squad at Euro 2016 are those to have played the fewest Premier League games this season, with Tom Heaton looking like he will need a miracle to make back-to-back tournaments and Fraser Forster another of those to have been shunted out of his club side.
Joe Hart has endured another forgettable campaign away from Manchester City , as a man once accustomed to challenging for Premier League titles and gracing a Champions League stage is now caught up in the mess that is West Ham.
If he cannot be trusted with starting duties on a team crying out for a reliable last line of defence, then how he can he be handed the England jersey?
Costly errors have become an all too familiar part of his game, going back to that head-in-hands showing against Iceland, and to have made three mistakes leading to goals in just 15 outings for the Hammers suggests that he would be a sizeable gamble in Russia.
Hart's experience may get him on the plane, but he should only be making up the numbers.
Of the other contenders, Nick Pope has enjoyed the most meteoric of rises and would appear to be the man possessing the greatest confidence and form – having conceded fewer goals than his rivals, kept more clean sheets and posted the highest save percentage.
Jack Butland and Jordan Pickford have, however, at least graced an England shirt before – although they have only seven caps between them and no outings at a major tournament of which to speak.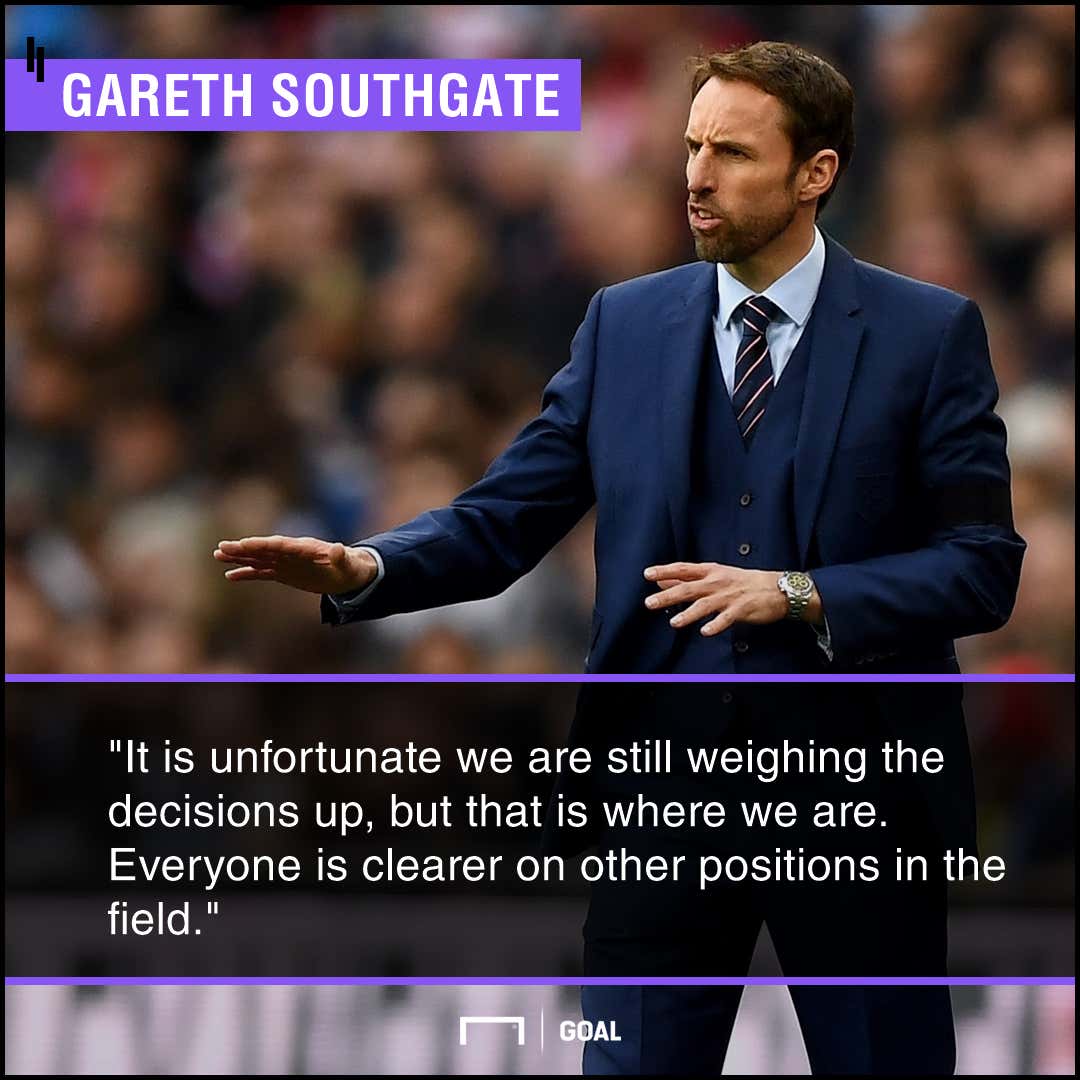 Picking between a lack of domestic game time or international experience is the conundrum facing Southgate, with his keeping crop for sides currently sat 19th, 18th, 17th, 9th and 7th in the Premier League table and Everton man Pickford the only one to have graced European football this season.
Hardly an assortment to inspire confidence.
The England manager has said of the selection poser he faces just a matter of weeks away from settling on a 23-man party : "It is unfortunate we are still weighing the decisions up, but that is where we are. Everyone is clearer on other positions in the field. But in goal, we have had someone who has been No. 1 for a period of time [Hart] but he currently isn't No. 1 for his club due to a change in circumstance.
"Behind that, we don't have another couple of 27, 28-year-olds who have had a lot of first-team experience or are playing at a Champions League club. Our next two are quite a bit younger. In Butland's case, he has missed a year with injury.
"We just have to make the right decision. We monitor all their performances, we know their level. We know some are stronger in certain areas than others. We've got to pick the keeper in terms of who is going to be the best to play the way we want to play, handle the tournament and handle the experience of being England No. 1, which comes with responsibility."
As ever with England, at a time in which clarity and continuity is most required, everything appears to be as clear as mud!