Brooks Lennon: United States 'can win' U-20 World Cup
Brooks Lennon believes the United States has the talent to win its first Under-20 World Cup.
The Liverpool loanee, who is playing for Real Salt Lake in MLS, was called up Tuesday as part of a 21-player squad which will head to South Korea to compete in the 2017 tournament, taking place May 20 to June 11.
Lennon was part of the U.S. side that won its first CONCACAF Championship at that age group and was a big part of that effort, scoring four goals. And the teenager is looking forward to a chance to build off that performance.
Questions remain for U.S. Under-20s
"Really excited," Lennon told Goal when asked about his feelings about being named to the team. "I'm unbelievably honored and proud to be called up for the World Cup. Every kid's dream is to play in a World Cup so I'm really excited and can't wait to get started."
The U.S. has been a solid performer historically in the U-20 World Cup, with multiple quarterfinal appearances. But the Americans have only been to the semifinals once, back in 1989, and have never won the competition.
Despite that history, Lennon believes this team, which is in Group F alongside Ecuador, Saudi Arabia and Senegal, has the quality to break through and emerge as champions in South Korea.
"I'm going to set the expectation bar pretty high," Lennon said. "We have unbelievable talent on that team. We have a team under an unbelievable coach in Tab Ramos who is really highly (regarded) in U.S. Soccer and the world. If we can just follow what he says and start playing together, then honestly, I think we can win the whole tournament with the talent that we have."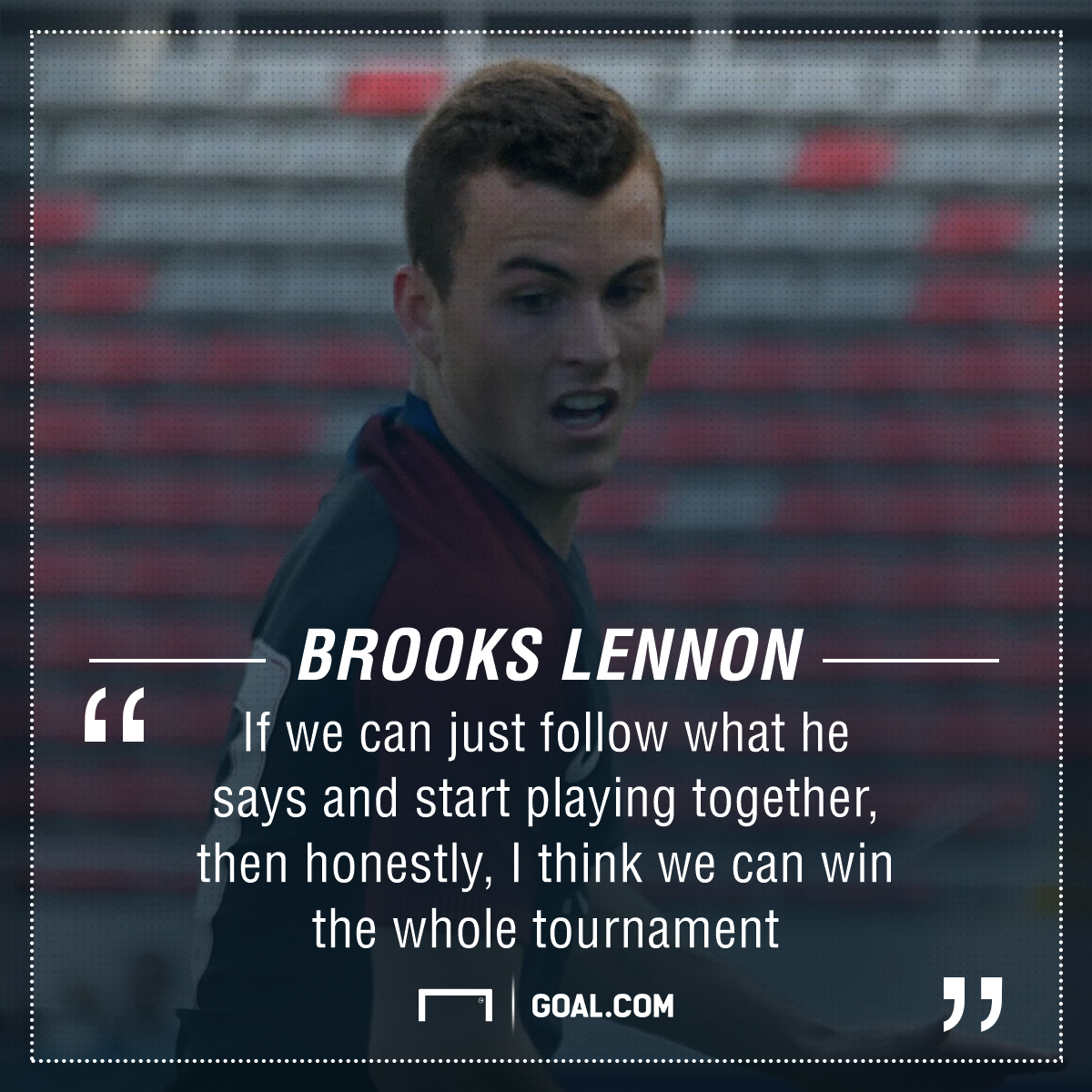 Even if the U.S. falls short of that lofty goal in South Korea, this squad still achieved history in its first CONCACAF championship, with a memorable 1-0 win over a heavily favored Mexico side in the second round. That performance, Lennon believes, really sparked the U.S. toward big things in that tournament.
"It felt great.The Mexico-U.S. rivalry is always a big one and coming out with the win was a great feeling," Lennon said. "I think that was a pivotal moment in that tournament and we just built off that win and kept the results going and eventually we won the CONCACAF championship.
"It was a really cool feeling — we made history."